We've officially started homeschool preschool with Owen! As most 3 year olds are, he is very curious and I thought it would be fun to have more structured play activities with him so I could teach him a few things I wanted him to learn before he started Kindergarten. I'll share a couple of the things we're up to if you're interested. When I have a little more time I'll go into more detail about how I organize my lessons, but for now I'll lead you over to my
favorite site
for more ideas.
Activity: Color Mixing
So, for our first activity Owen and I talked about the three primary colors: red, yellow and blue. We talked about how all other colors can be made my mixing those colors together.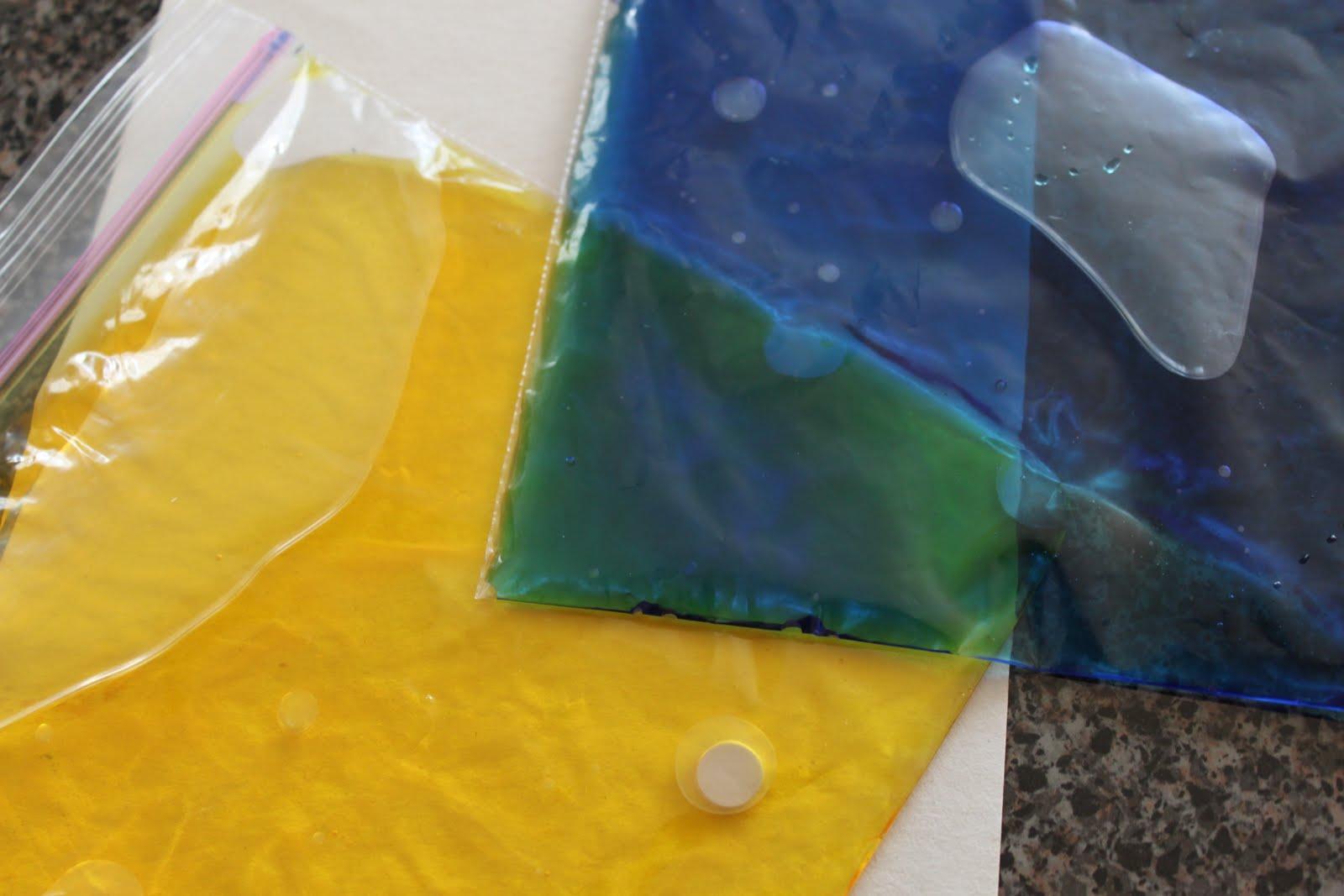 I took three zip lock bags, filled them each with water and drops of food coloring to make one blue, one red and one yellow bag.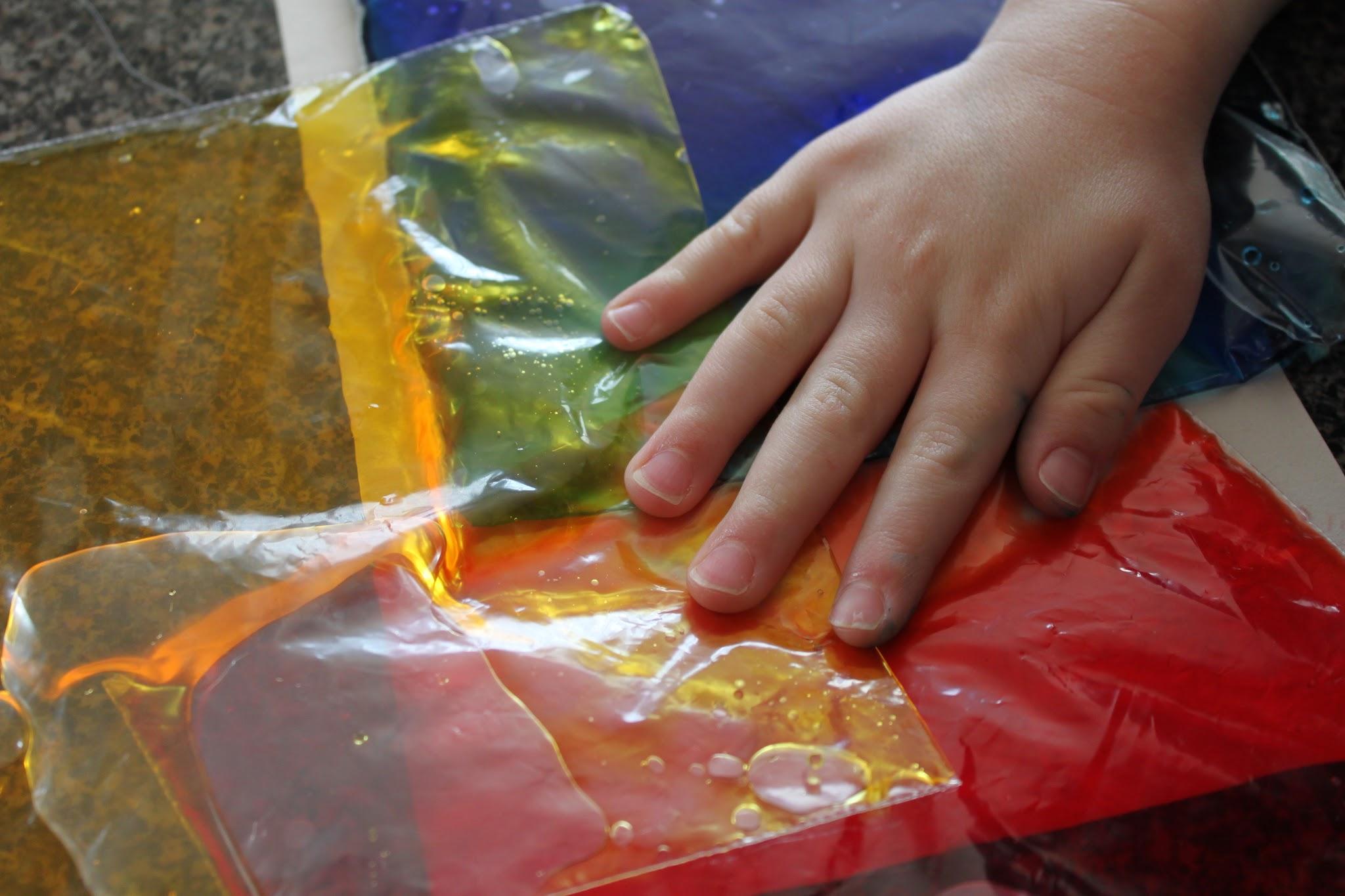 We placed the bags on a white piece of paper and overlapped them to make different colors.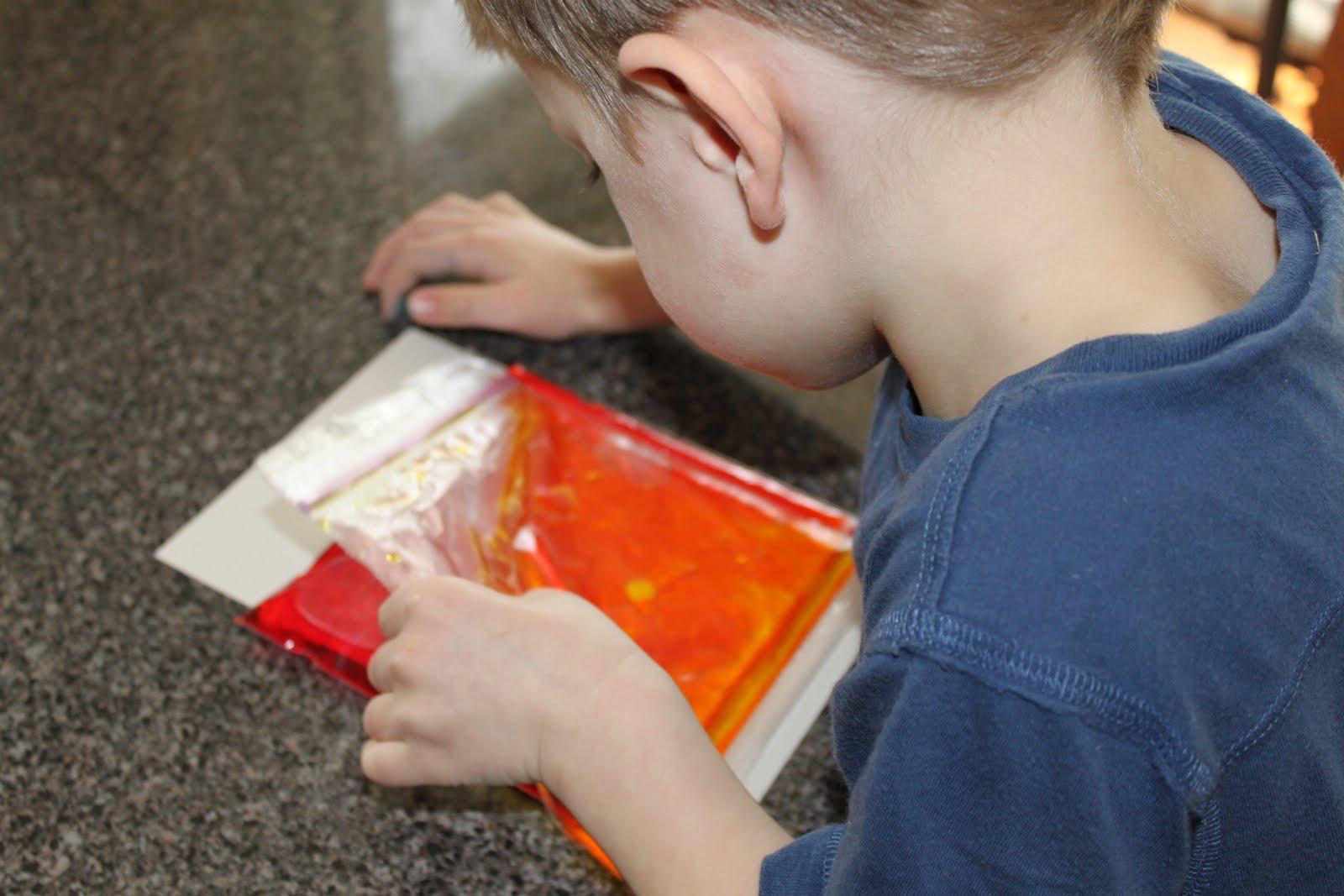 Next we colored a heart red and I traced the same heart on a piece of tracing paper.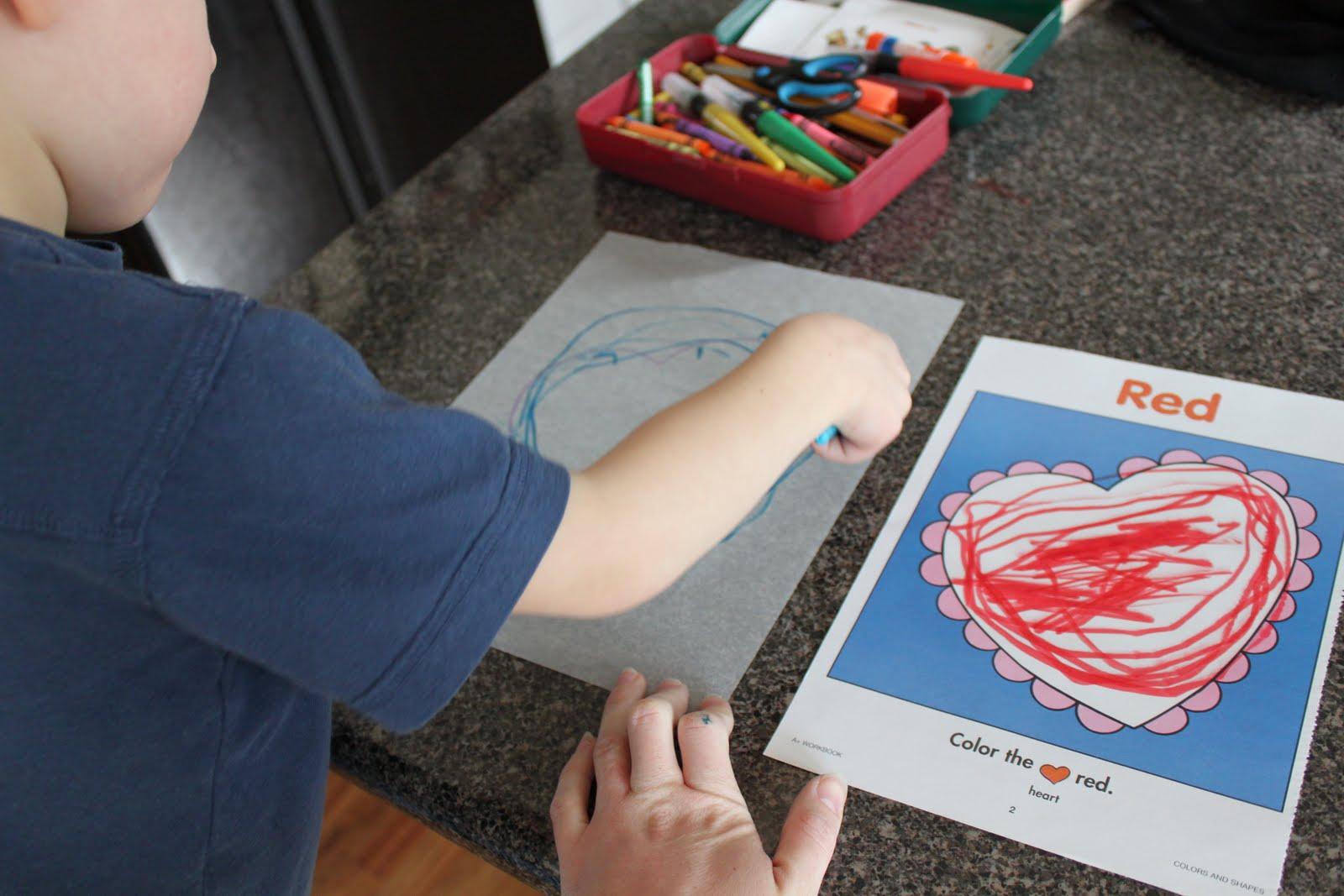 He colored that heart blue and we overlapped those to make a purple heart.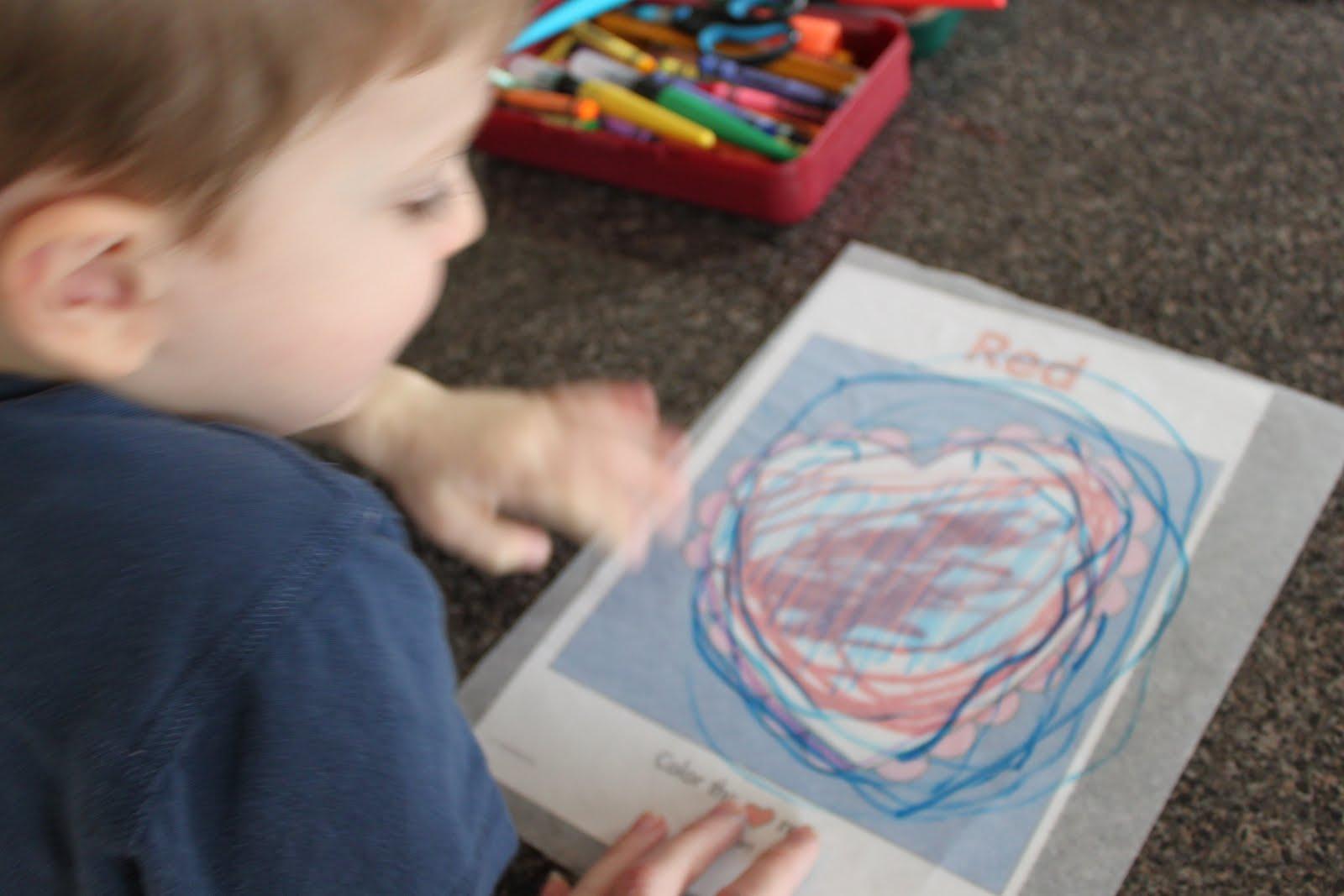 A great lead in to our reading time together…
Reading: I Love You the Purplest by Barbara M. Joosse
This is a super cute book about a mom and her two boys (how appropriate!) She loves one the bluest and the other the reddest. This was a great opportunity to talk to O about how I can give all of my love to Trey and all of my love to Owen. I love them both equally. It was also a great way for him to remember just how the color purple is made.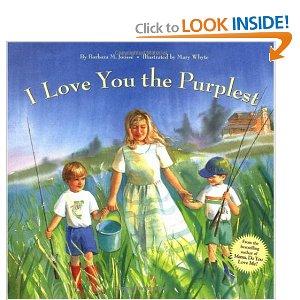 The whole lesson took about an hour and gave us plenty of time to talk about lots of tangents, because many times that's where the most learning takes place.