Here are some instructions for how to make a quick cupcake stand for a party. See it back there beyond the coconut yummyness?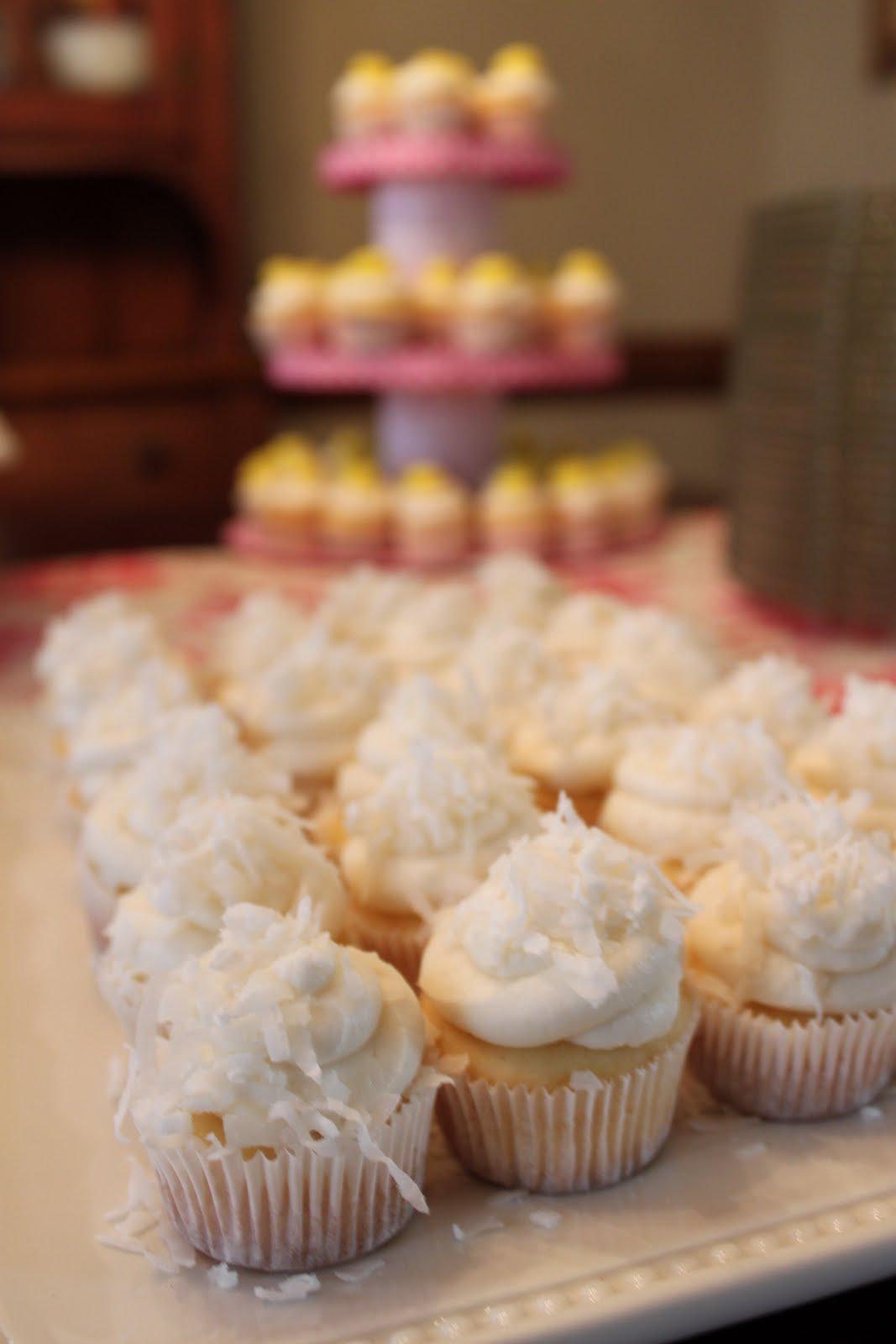 2 cans
3 circles cut out of cardboard (mine are 11, 8, and 5 inches in diameter)
3 sheets of 12×12 inch scrapbook paper in a solid color
1 sheet of patterned scrapbook paper
glue gun
scissors
ribbon
spray adhesive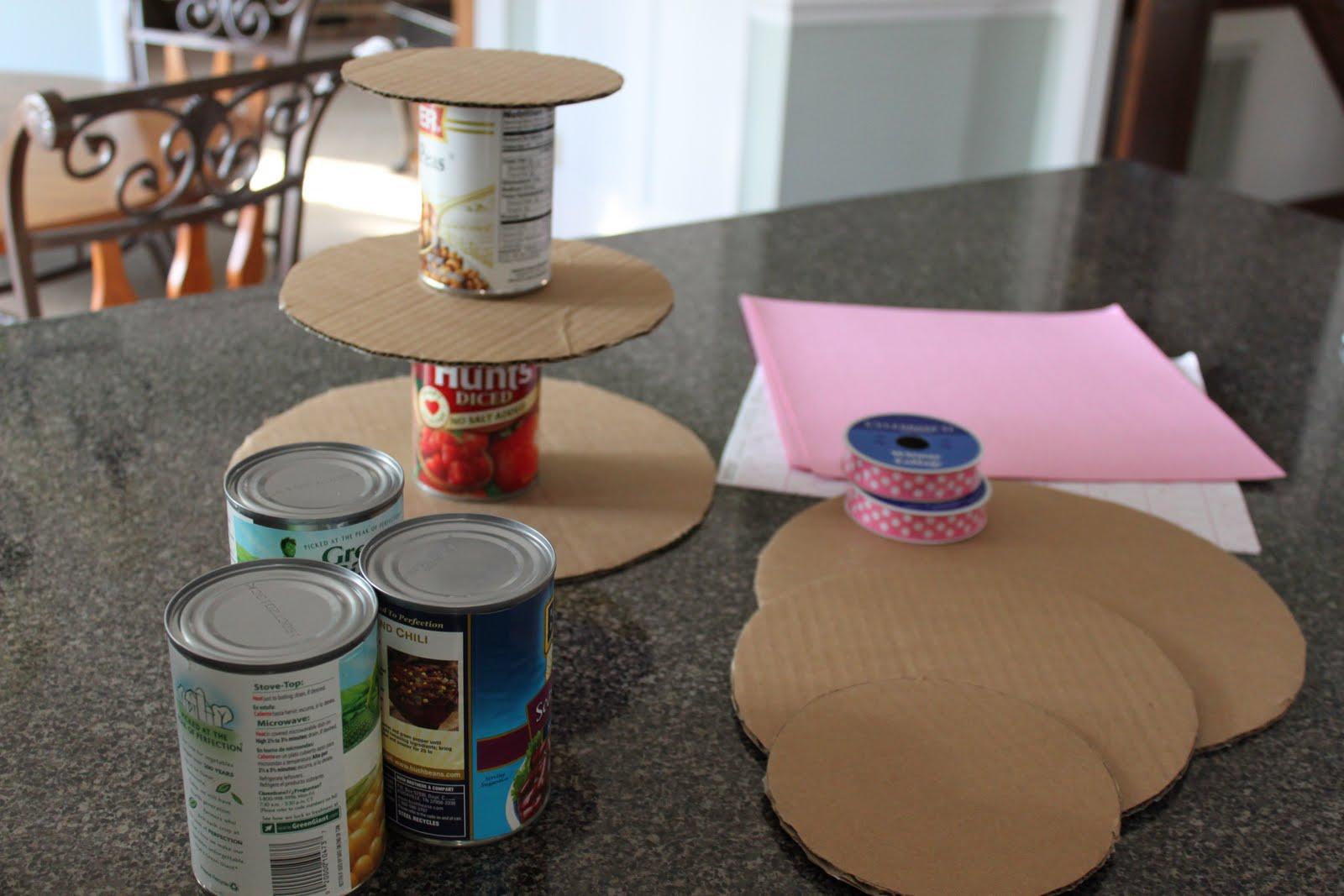 Start by tracing your cardboard circles on the scrapbook paper, cut those out and prepare to spray them. I only covered one side of the cardboard. There really isn't a need to cover the underneath side of the cupcake stand.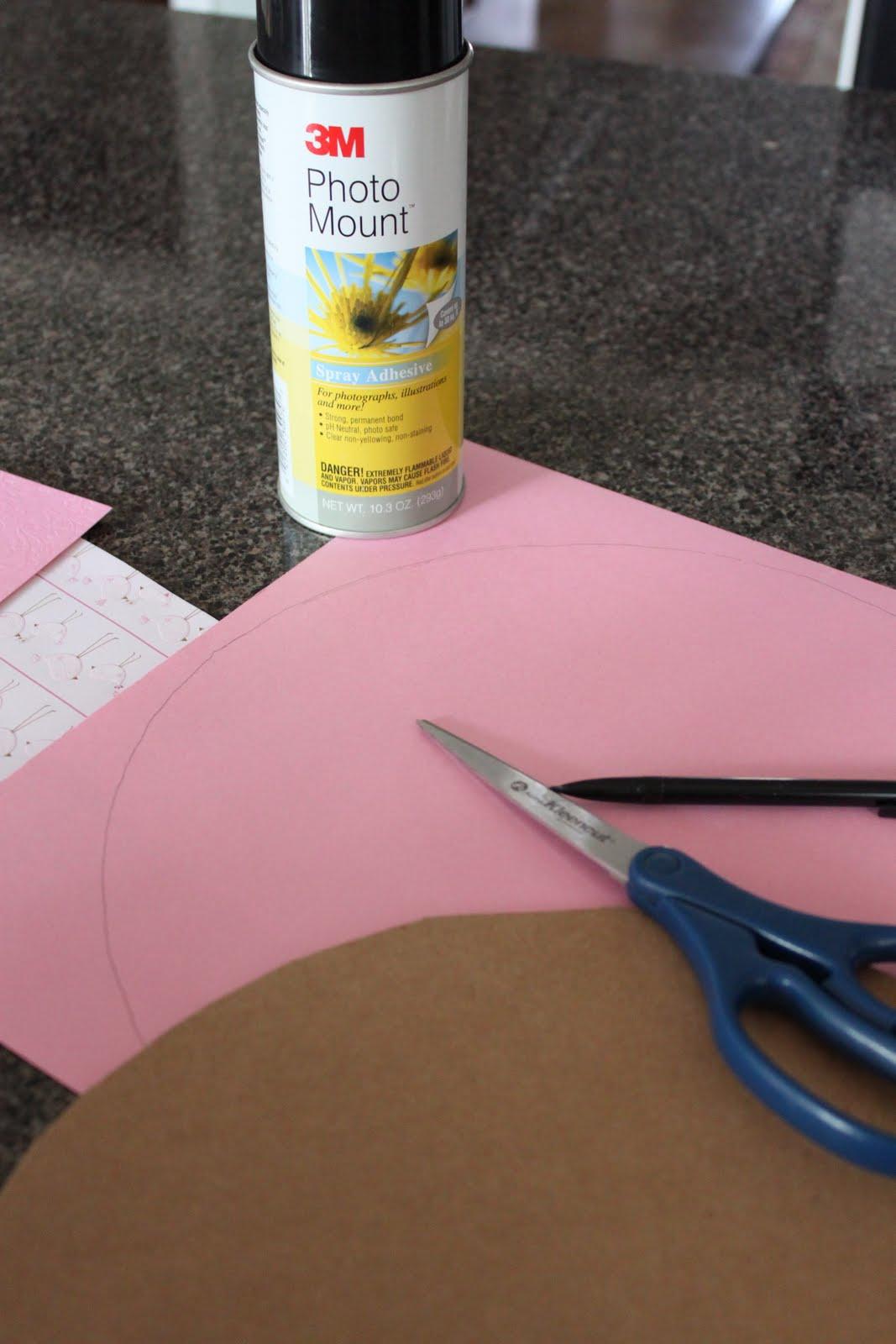 I made a spray station out of a brown paper bag because I didn't want the adhesive going everywhere. I would recommend you spay outside, but the paper bag is a good alternative if it is a rainy day.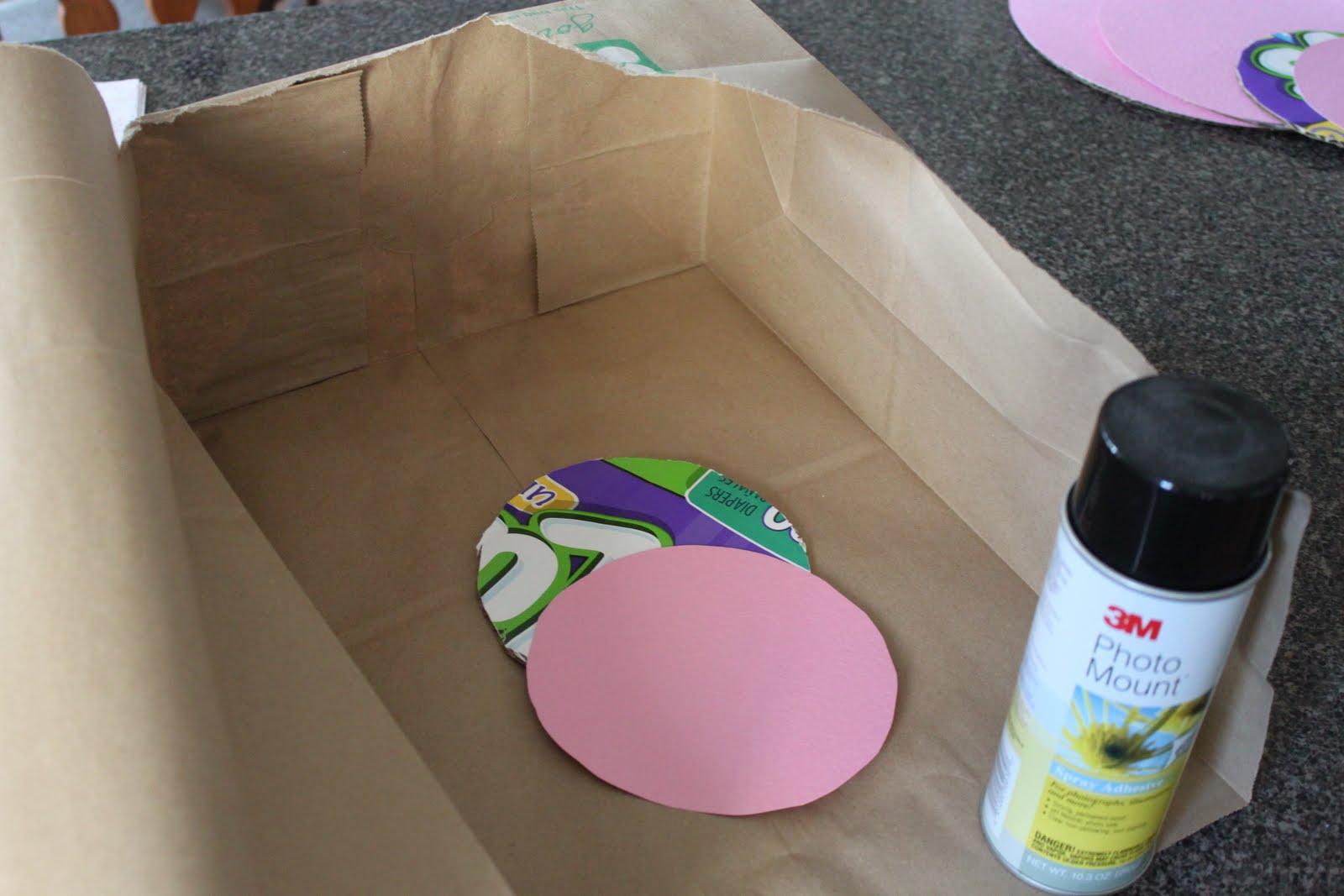 After all three of your circles are covered set those aside and cover your cans. I covered mine in a patterned paper to add more interest. Here's a tip to make this step easier: line up one end of the can on the bottom edge of the paper and put a pencil at the top of the can. Slowly roll the can to the other side of the paper keeping the pencil at the top and you'll get another straight line parallel to the bottom of the scrapbook paper and perfectly sized to cover your can!

No need to cover the whole can in glue because you may want those green beans when this whole cupcake party thing is over! I put a line of glue at the end of the paper, wrapped it around then put another line of glue at the other end of the paper. Worked like a charm!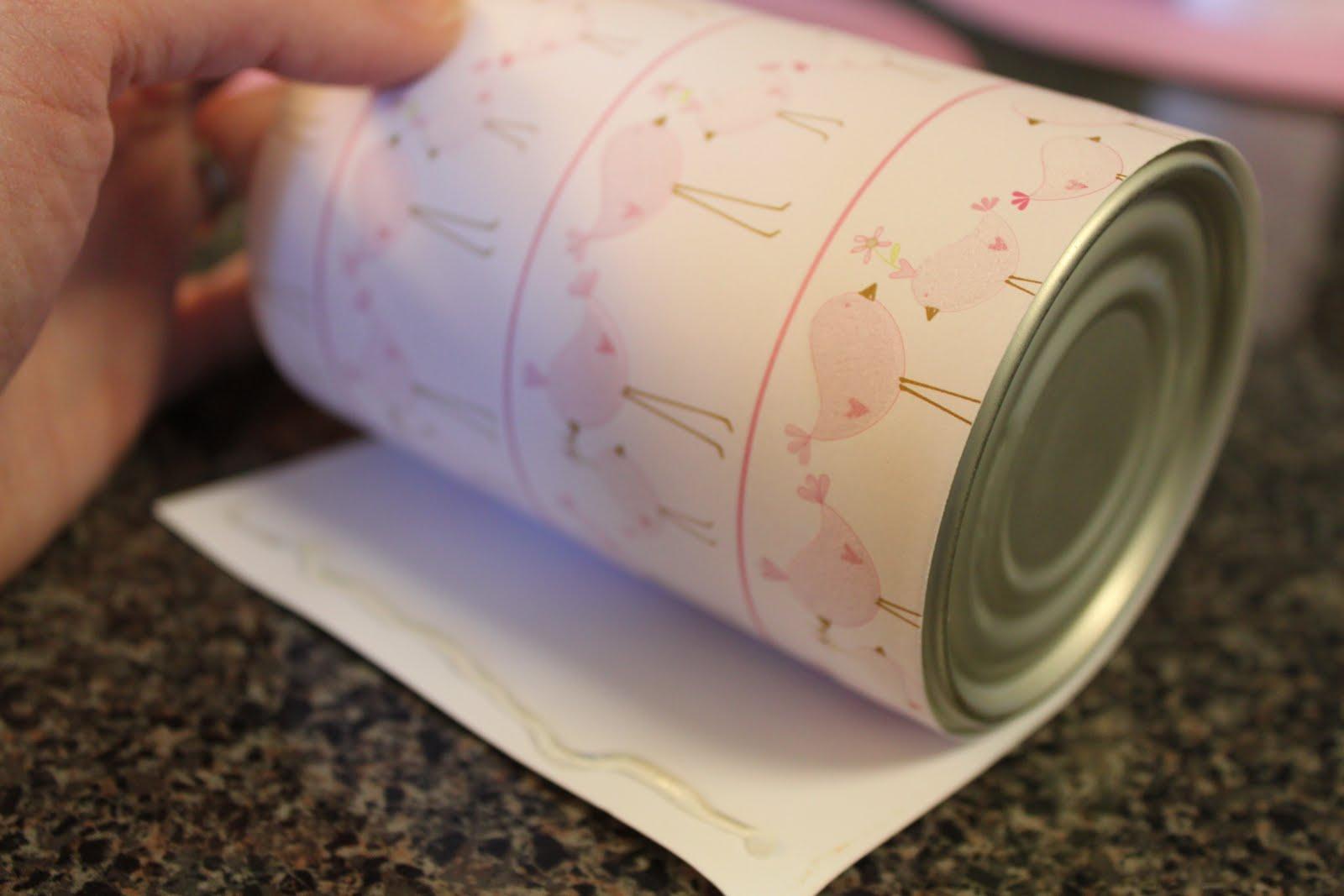 So here's where you are in the process right now, except that those edges look ratty. Let's cover then in some ribbon.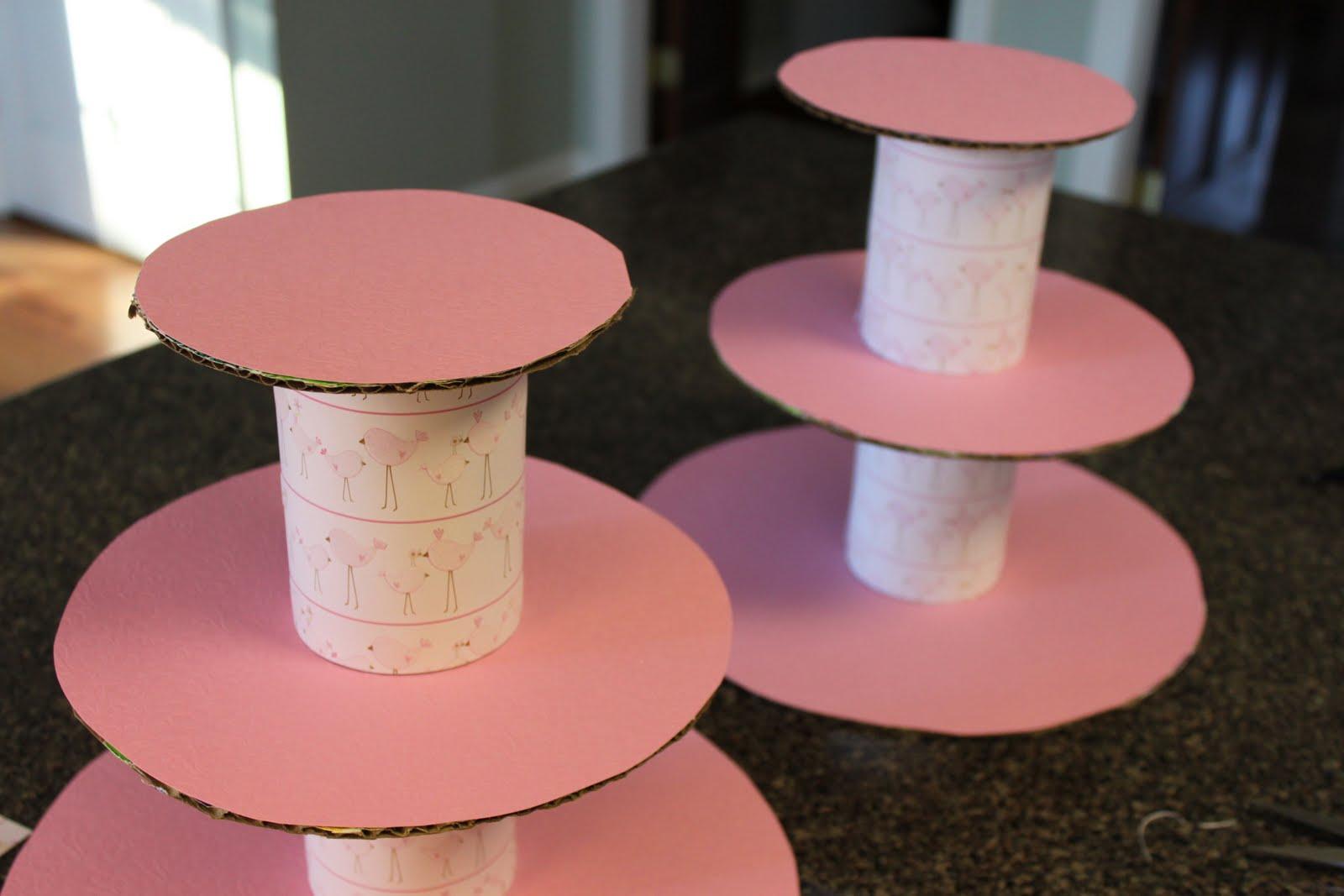 Using your glue gun, put a line of glue about 3 inches long then place the ribbon on and repeat this process until the top two circles are covered. No need to cover the bottom circle.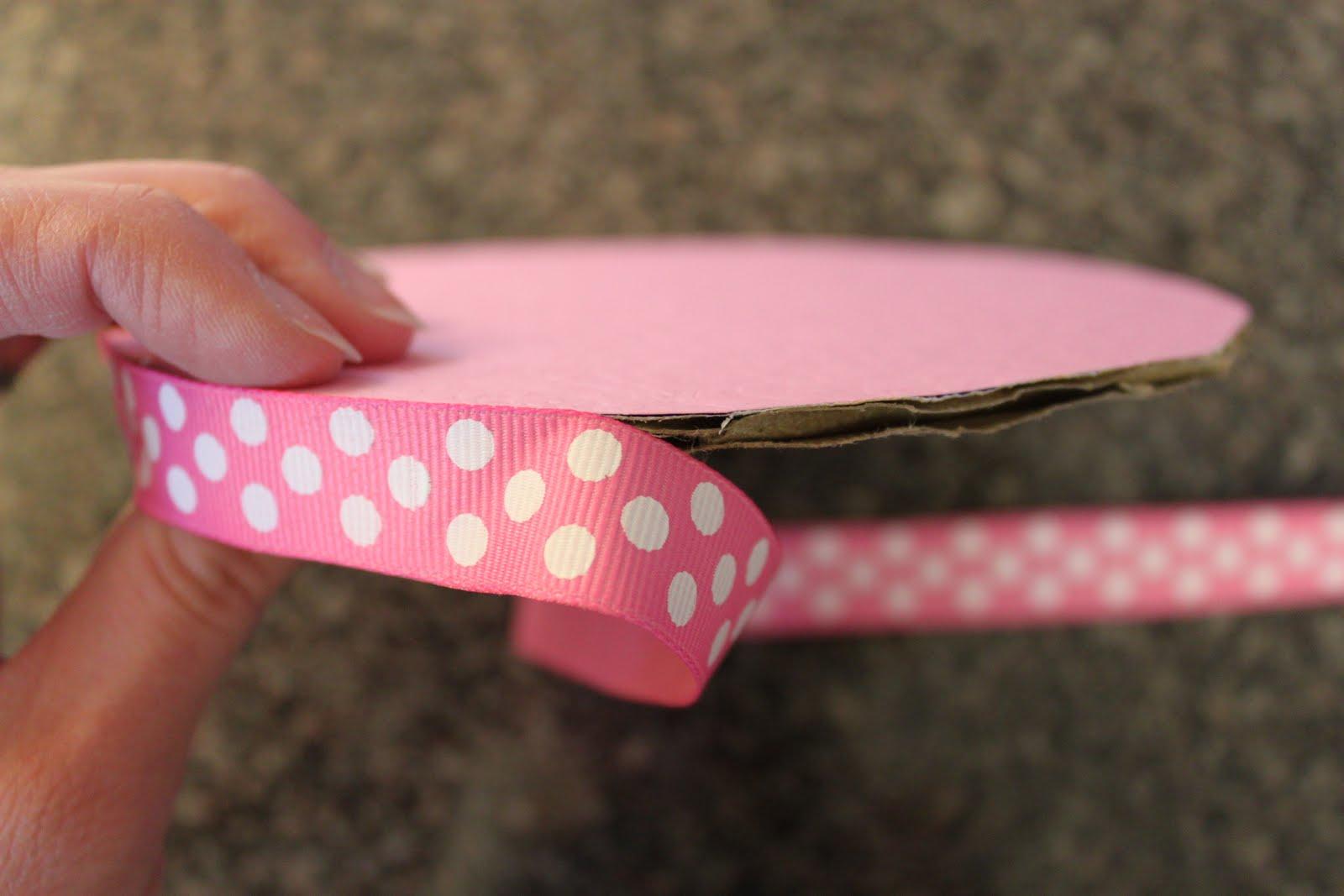 Quick and cheap with a big "wow" factor! Love it!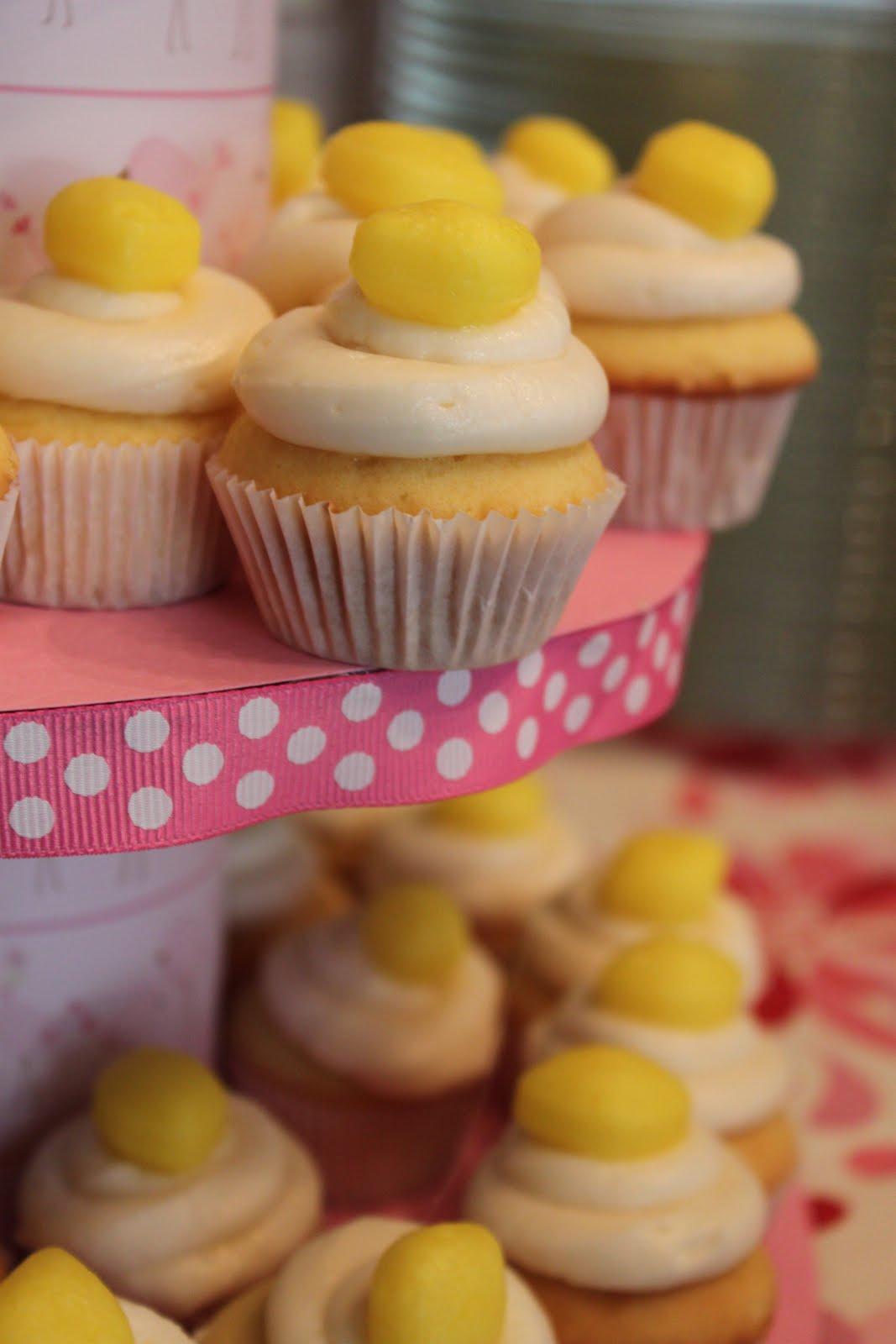 See more pictures of the stand and the cupcake party baby shower HERE.