I was bit by the organizing bug yesterday!  I collected a bunch of art supplies that my little Owen (17 months old) can use from all over the house, and put them in one easily accessible place… we call it our "art closet," but it's just a portion of a closet near our kitchen table. We talked about how this is his special place to be creative. (Hopefully this will save the rest of the house from creative explosions!)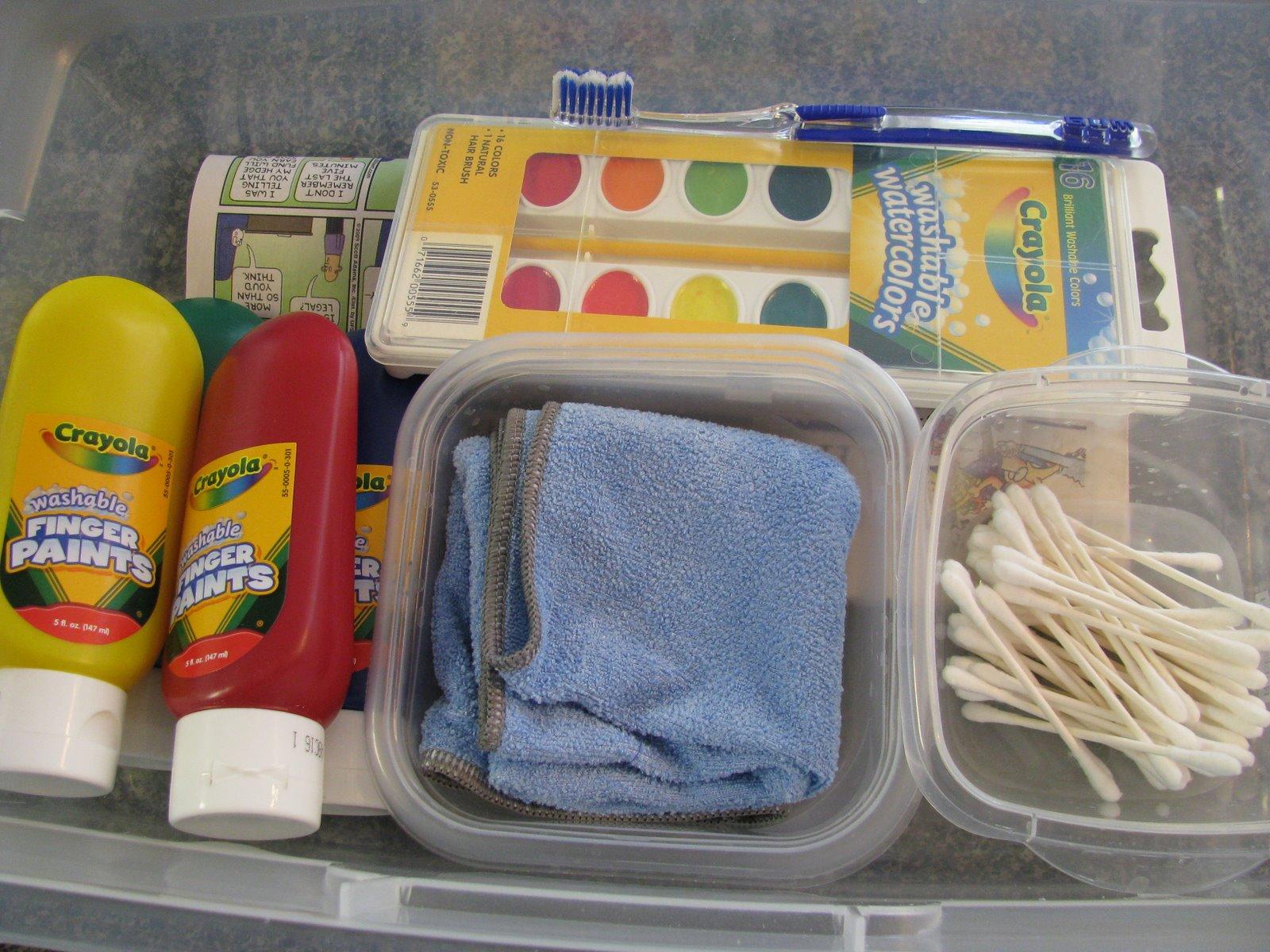 I've found that since they have such short attention spans at this age, I need to be able to grab some supplies quickly to have a successful time with art.
There are plenty of toys out there that are a replication of a character from a movie or TV show. Cute as they may be, when playing with these type of toys kids only reenact what they have seen, rather than using their own creativity to come up with something new and different. In my opinion, a great toy is open-ended, usually doesn't require batteries, and can be used in many different ways.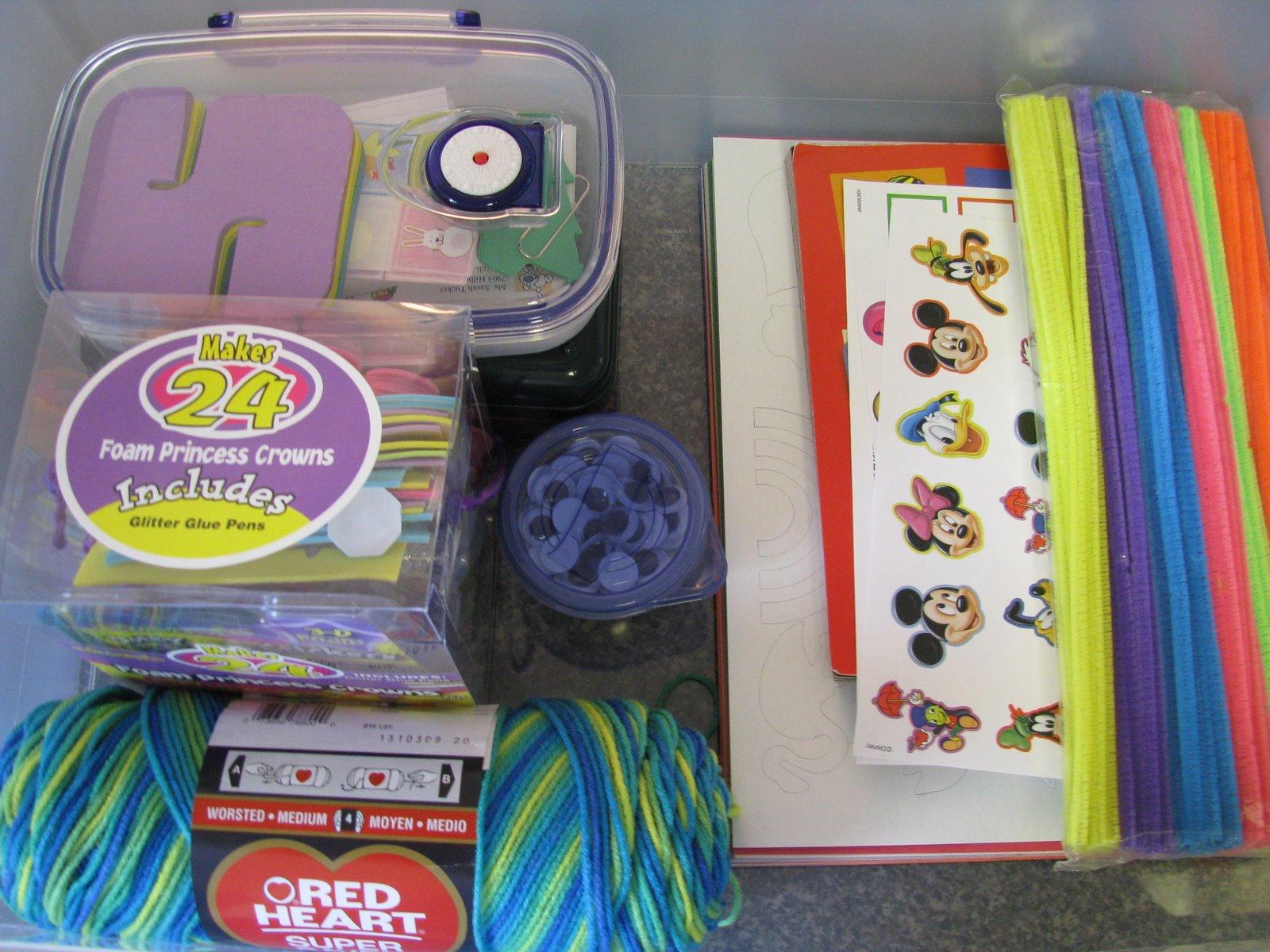 Most of my inspiration for what to include in the art closet came from these two books: Slow and Steady Get Me Ready by June Oberlander (This book is fabulous for those of you with children under 5 because it has a creative activity you can do with your little one each week from birth through age 5.  It gives step-by-step instructions then explains what developmental lesson they will learn by doing this activity.)  The other book is Making the Most of the Preschool Years by Valerie Bendt.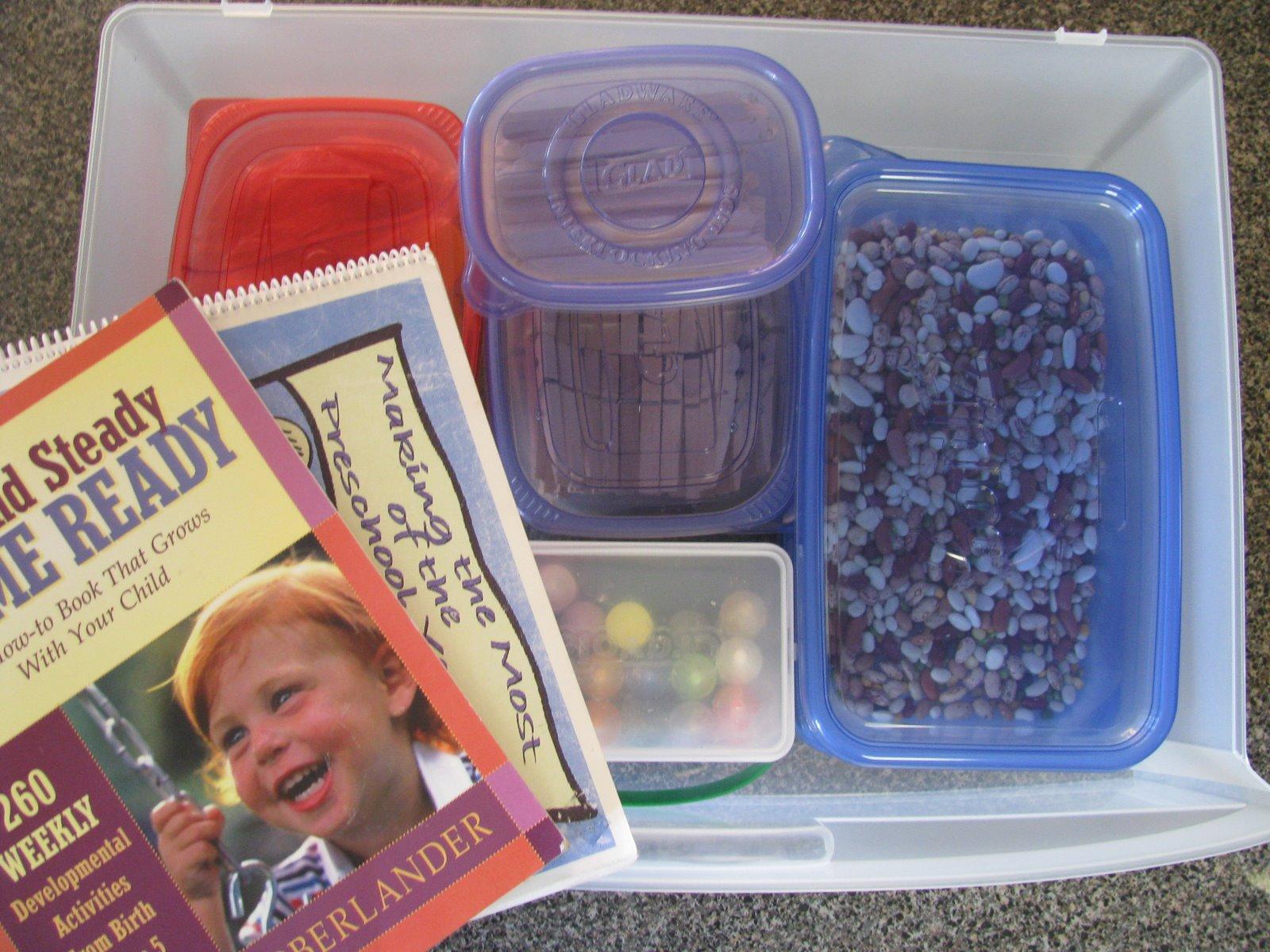 Are any of you preschool teachers or friends with preschool teachers?  I'll bet you have a ton of creative ideas for what to include in an art closet (share the love in the comments!)
Play dough is a personal favorite. Who knows what a ball of play dough could be… a basketball? a rocket? an entire jungle of creatures? The possibilities are endless, and that's when a child's imagination can really be stretched!  Do yourself a favor and don't bring junk toys into the house (toys that won't outlive the box they came in).  Rather, invest in some classic art supplies to help stretch your child's creativity, and I promise the mess will be worth it!  Side note: teach your kids how to clean up after themselves and you'll make art time that much more manageable. They can do more than you think at this age!
This is what I pulled together for our "art closet":
Dried beans and rice (The kit I linked to is way cooler than the one I used with Owen, but he would have loved the scoops.  There are so many things you can do with beans… sorting, counting, scooping, pouring)
Paper plates
Play Dough (Homemade is waaay better if you're willing to tackle it.  Here is our favorite recipe)
Finger Paints, Watercolors and painting supplies (Q-Tips, old toothbrush, smock)
Wikki Stix (Reusable, bendable yarn)
Stickers (Collect the free address labels that come in the mail, or I've linked to some puffy ones)
Eye Ball Stickers  (Google eyes would be great too, the ones I've linked to will be easier for small hands)
Clothes Pins
Lacing beads (Great for working on fine motor skills!) or Lacing toys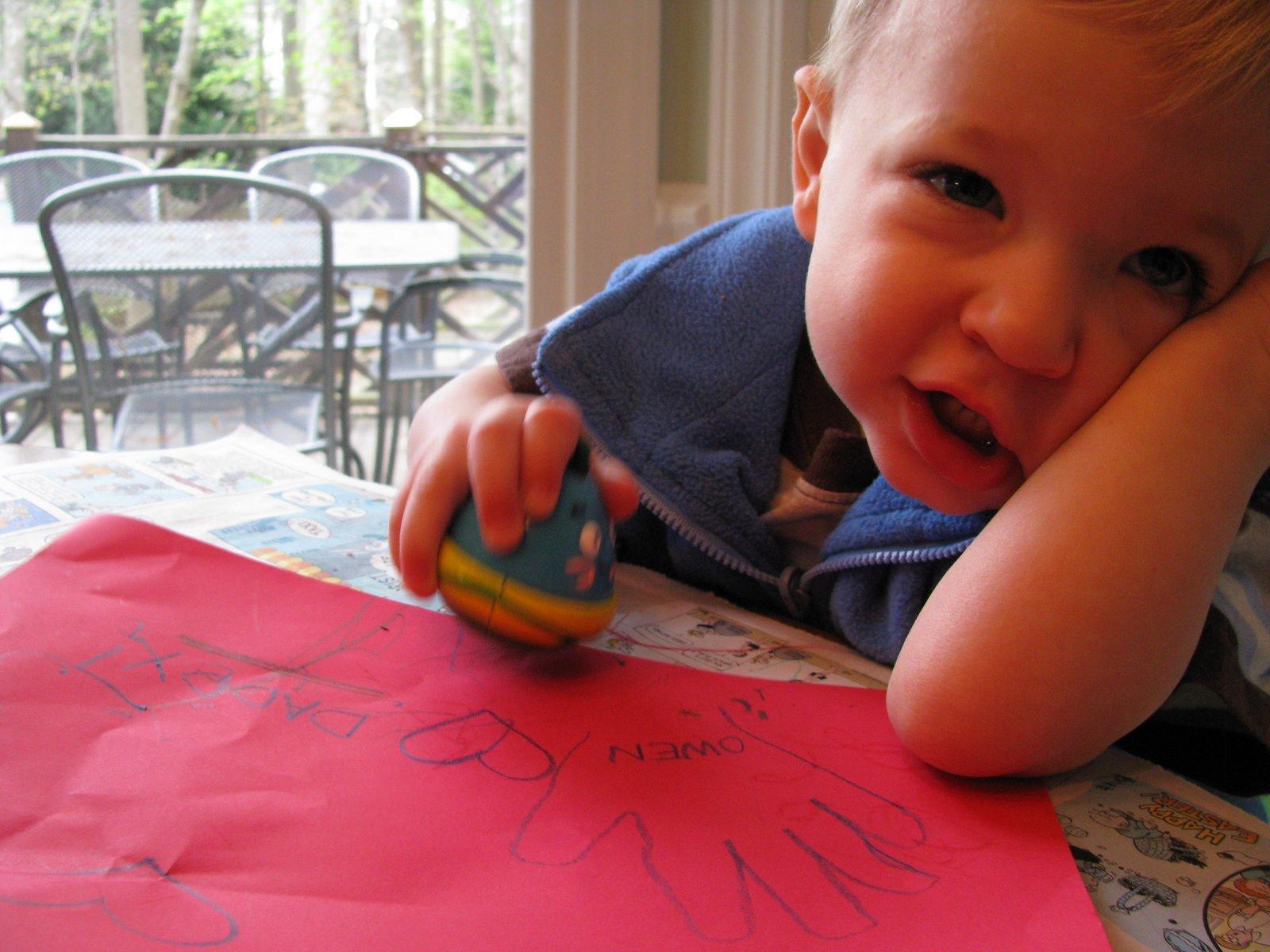 "Aww, thanks Mom!"
*Affiliate links have been used in this post, so if you click through and make a purchase, I will receive a small portion of the sale at no cost to you.