It's week three of our Super Smart Summer Plan!  If you're wondering what in the world I'm talking about, start here to read about our laid back summer learning plan.  This week my boys and I took on the creepy crawlies.
Super Smart Summer… "Little Critters/ Bugs" Week
-Disney's A Bug's Life
Outings:
-Bug catching in the woods
Books:
-Check out past issues of the
Ranger Rick
magazine from the library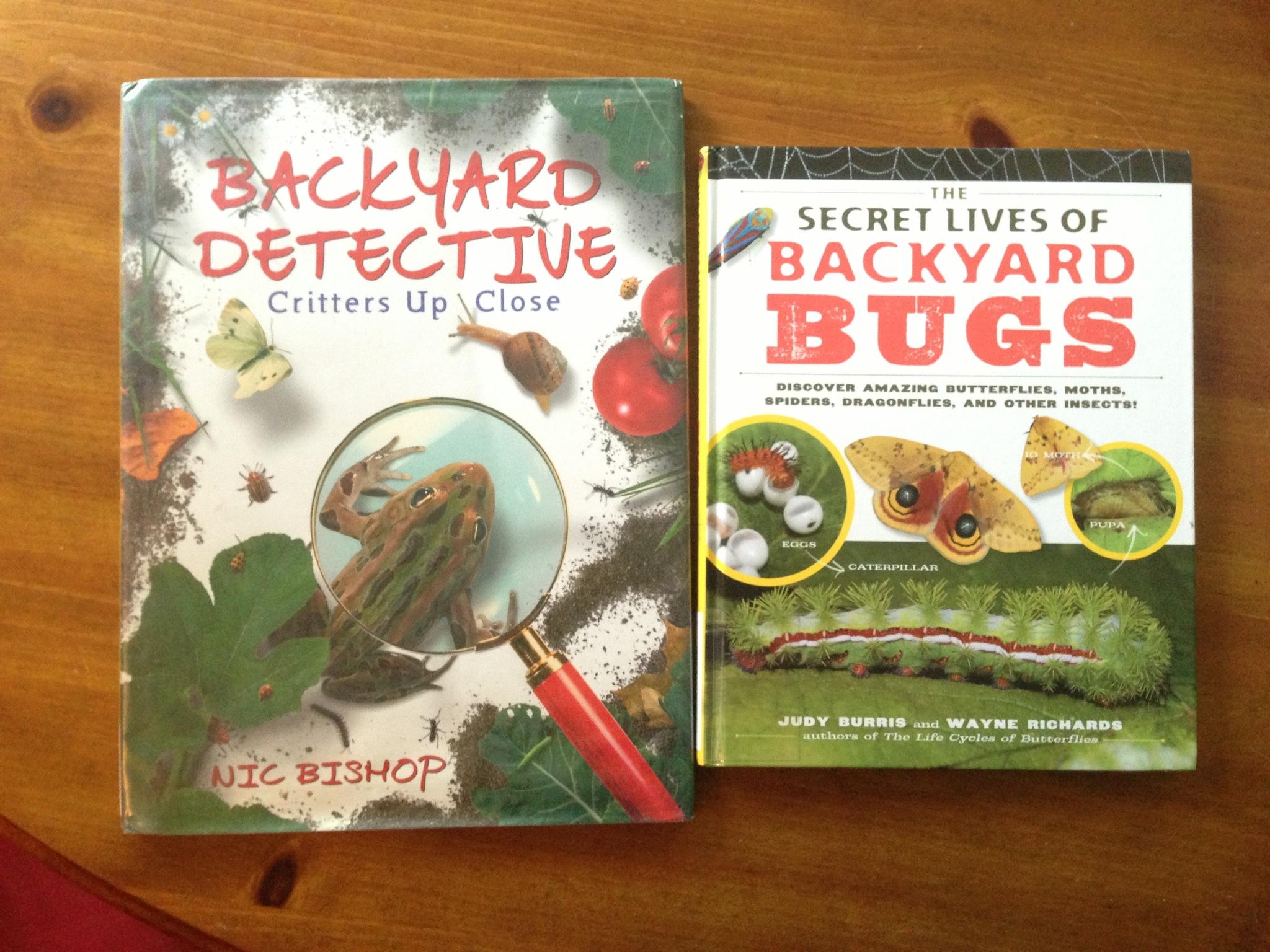 The Backyard Detective book was really a lot of fun for the kids.  They used their magnifying glasses to find bugs in the book then we read more about them on the subsequent pages.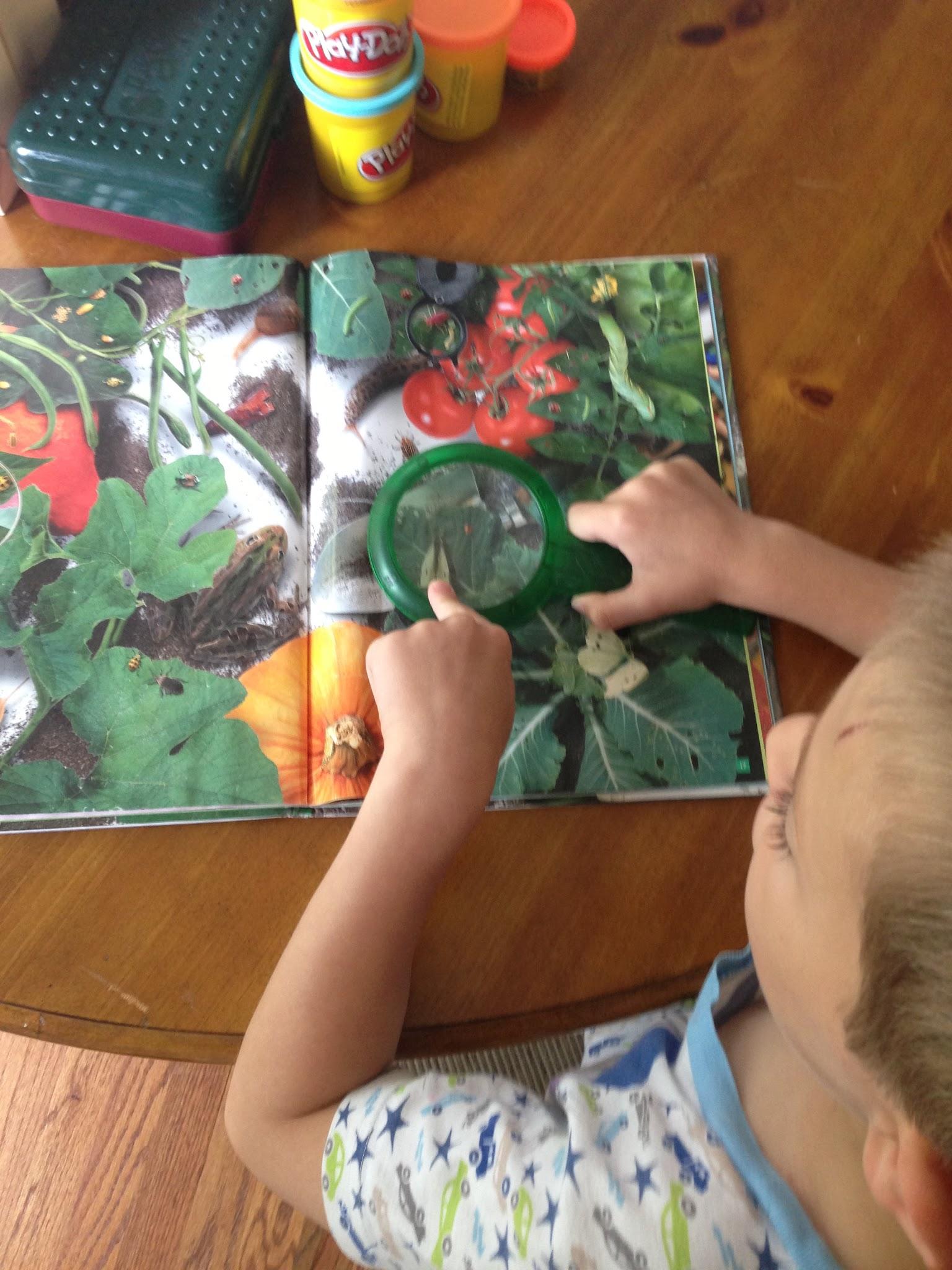 Activities:
-Weave spider webs with a cardboard circle and string
-Make play dough bugs with googly eyes and pipe cleaner legs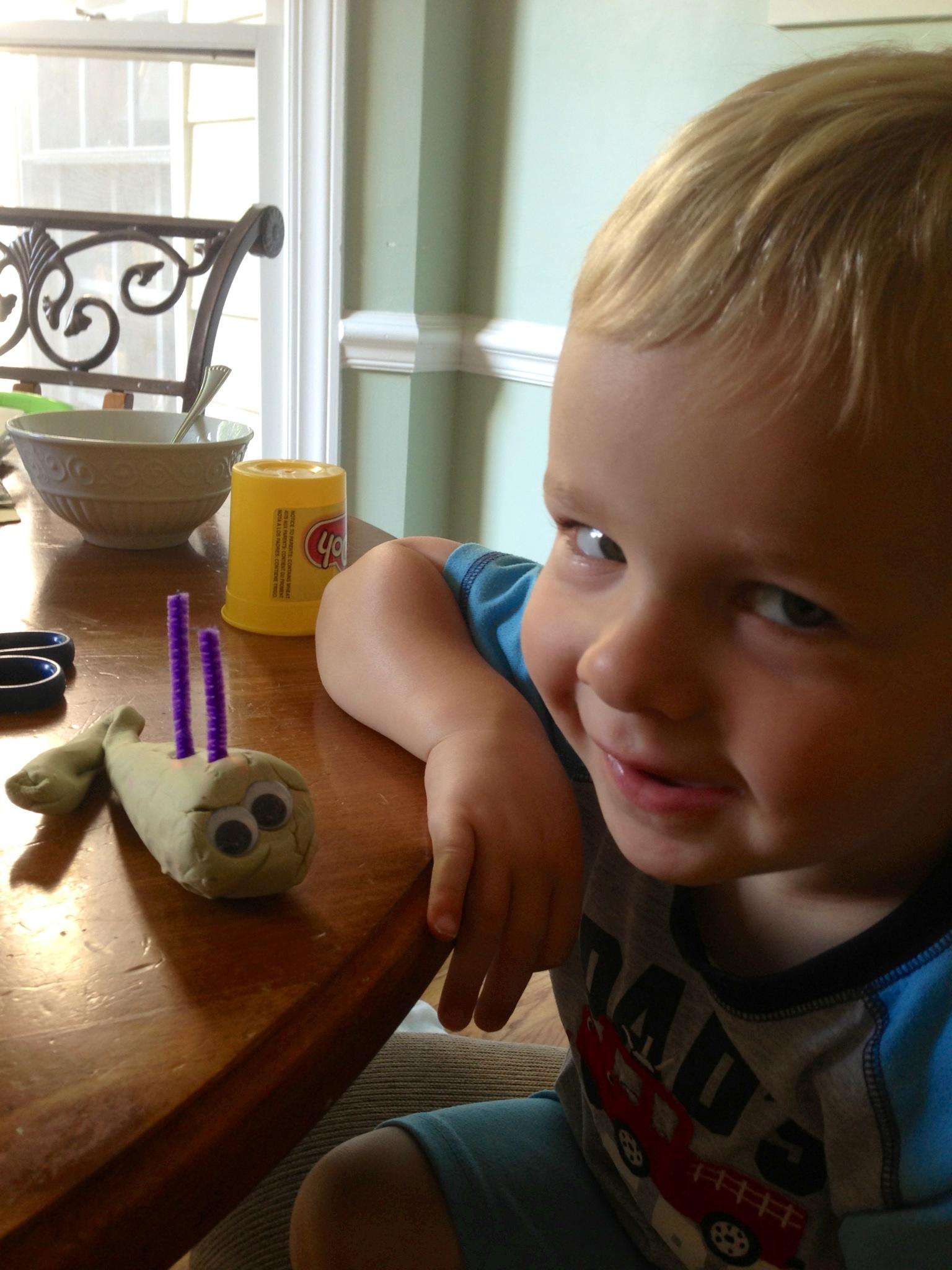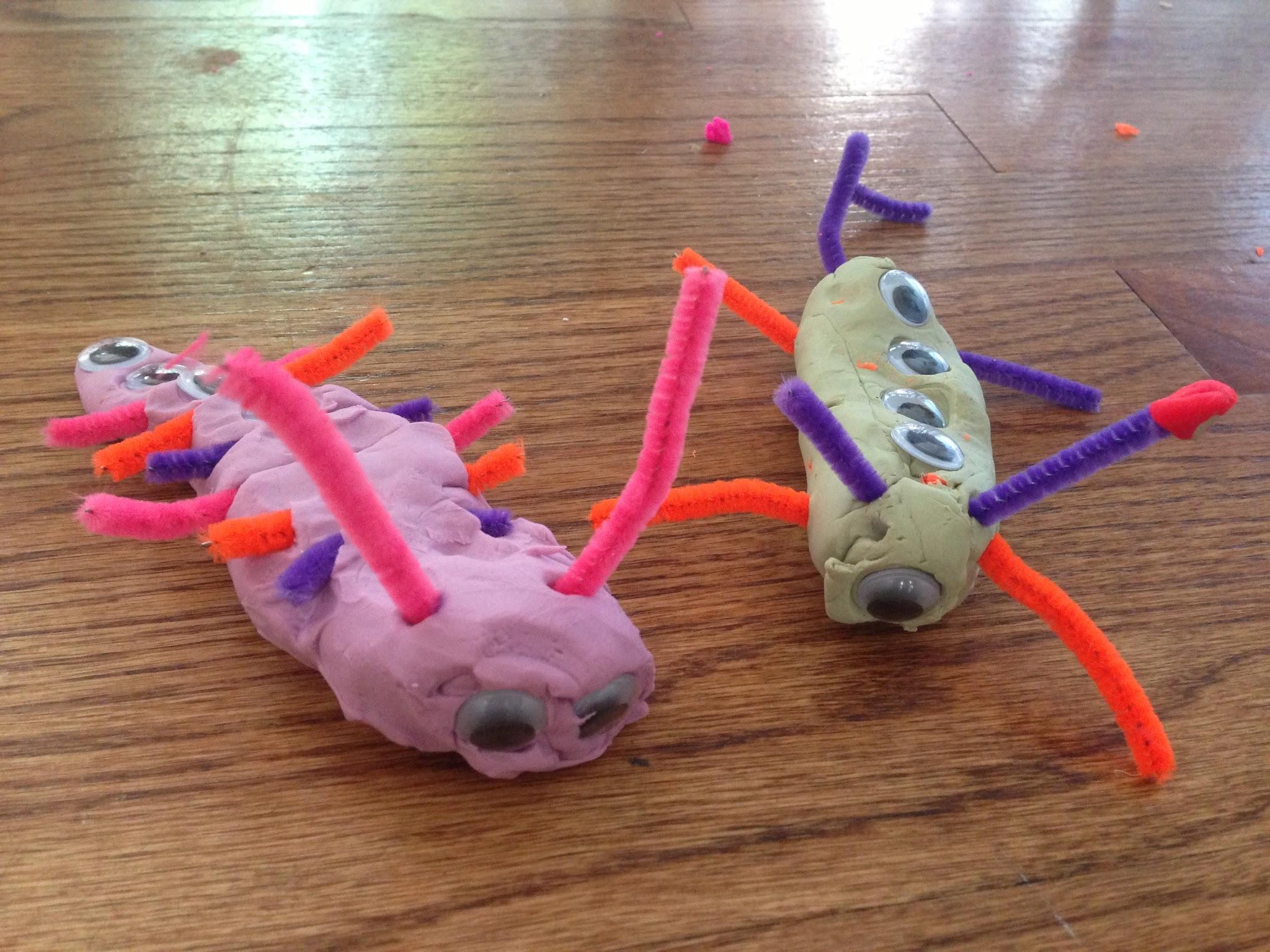 I have a love/hate relationship with PlayDough… what a mess!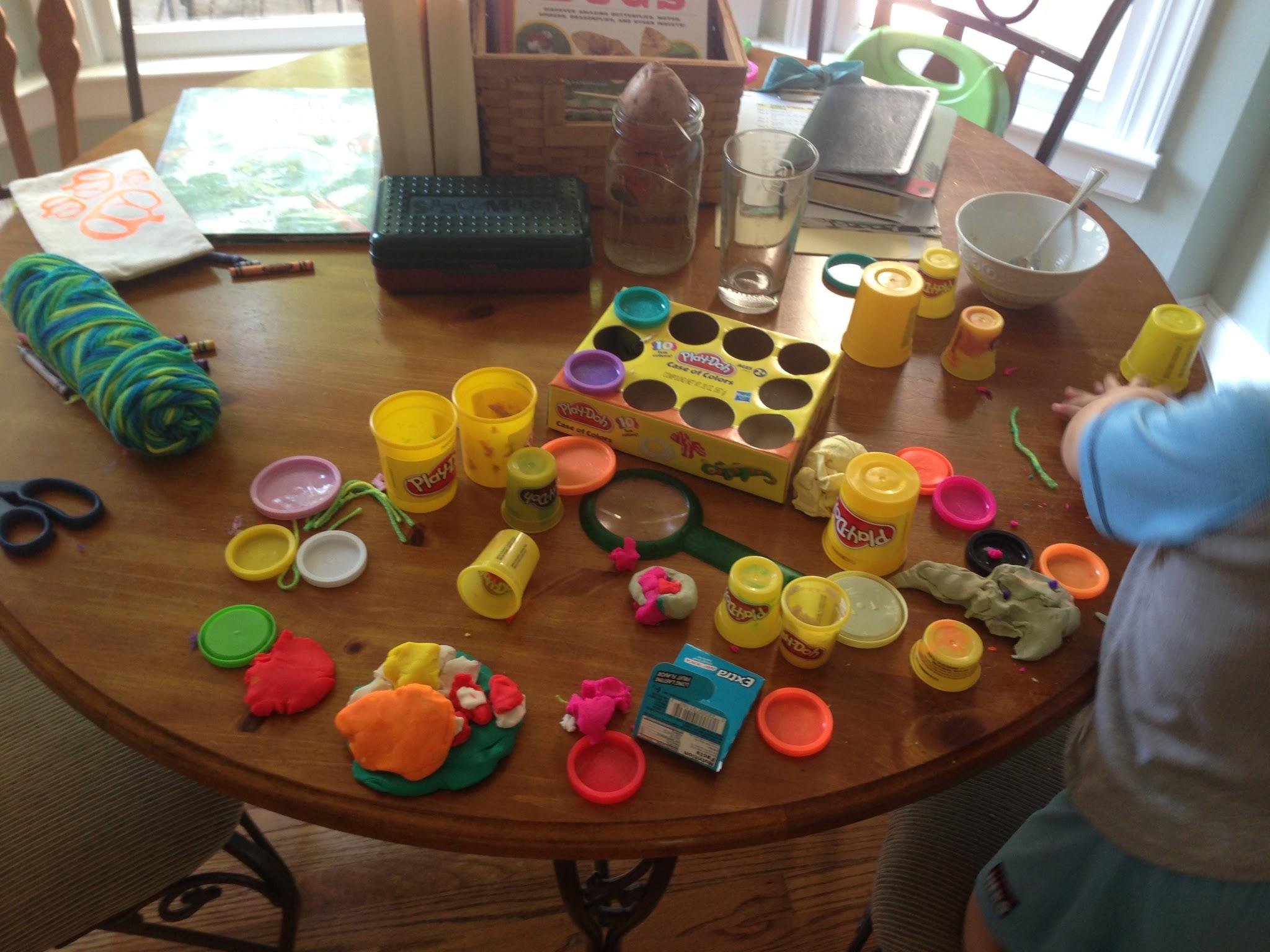 -Adopt a bug for the week- Owen chose the spider and Trey chose the grasshopper.  As we were reading our books it was more engaging for them when I said "Oh look, there's a picture of Owen eating Trey!" and they learned more about their adopted bug by reading library books.
-Go on a bug catching mission (please note the intensity of this mission… they even dressed the part and brought along their pop guns!  Don't mess.)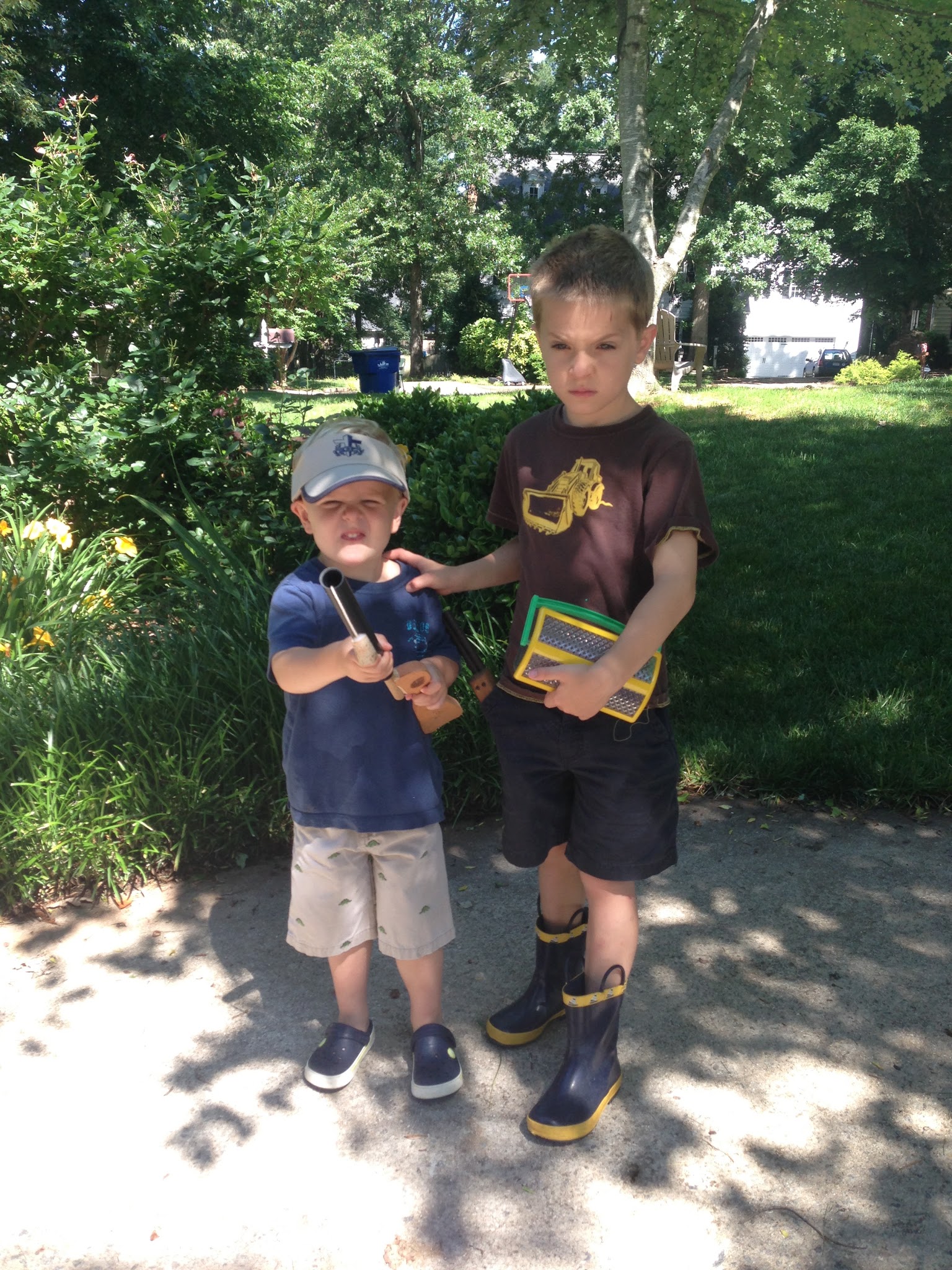 -Bug Chart- I created a chart with a couple of different bugs along the left hand side (ant, grasshopper, ladybug, wasp, fly, dragonfly, spider) and different characteristics along the top (wings, 6 legs, antennae, stinger) Owen and I went through our library books to find out if each characteristic applied to that bug.  He loved filling in the chart!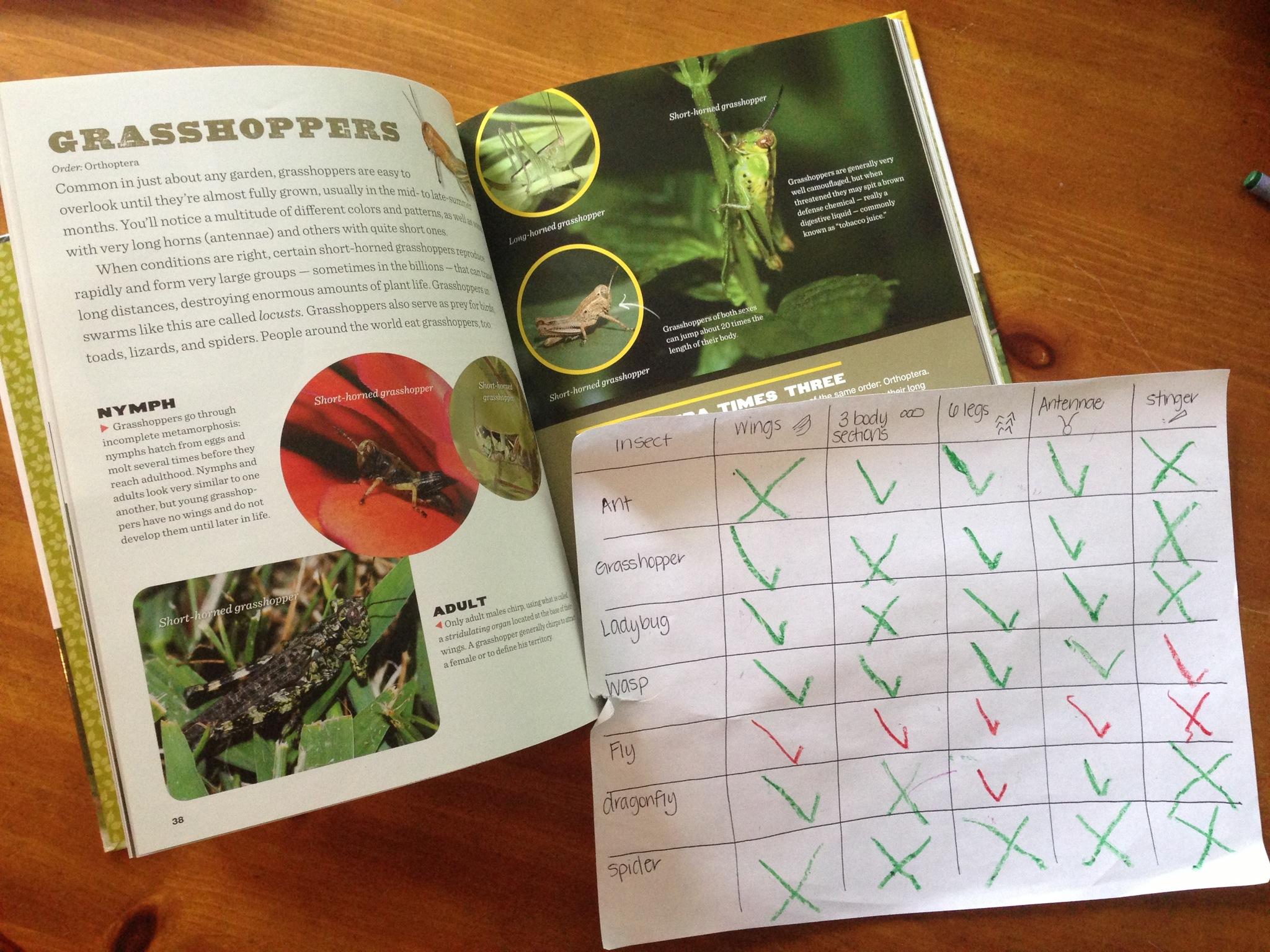 Snack:
-Talk about bees and eat honeycomb, inspect it with a magnifying glass