It's week six of our Super Smart Summer Plan! If you're wondering what in the world I'm talking about, start here to read about the laid back learning plan I created for my boys this summer and to see a list of our past learning activities.
Beep Beep… it's all about transportation this week.
Super Smart Summer… "Planes, Trains and Cars" Week
-Disney's Cars


Outings:
–The airport Our airport has an observation deck where you can watch the commercial planes land. There is also a private jet terminal that is open to the public. Do some research to see if something like that is available in your area. We were surprised to find out that the private jet terminal is actually paid for with tax payers' dollars so anyone can come and go. My boys love watching the jets land!
–Train station
Books: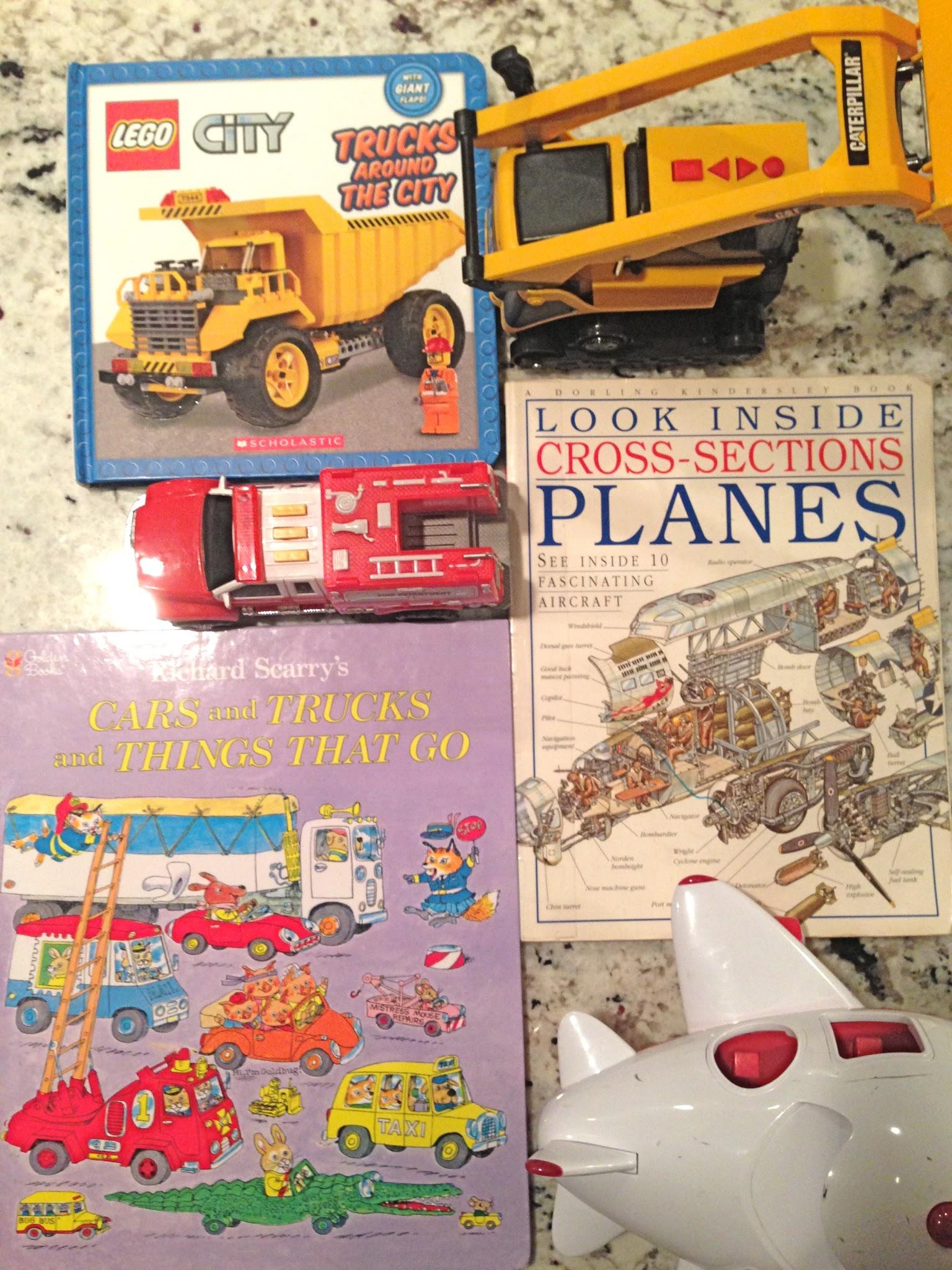 Activities:
–
Marble Run
– To learn about highways and roads we made a marble run two different ways:
Out of paper plates… (Idea came from
Frugal Fun For Boys
)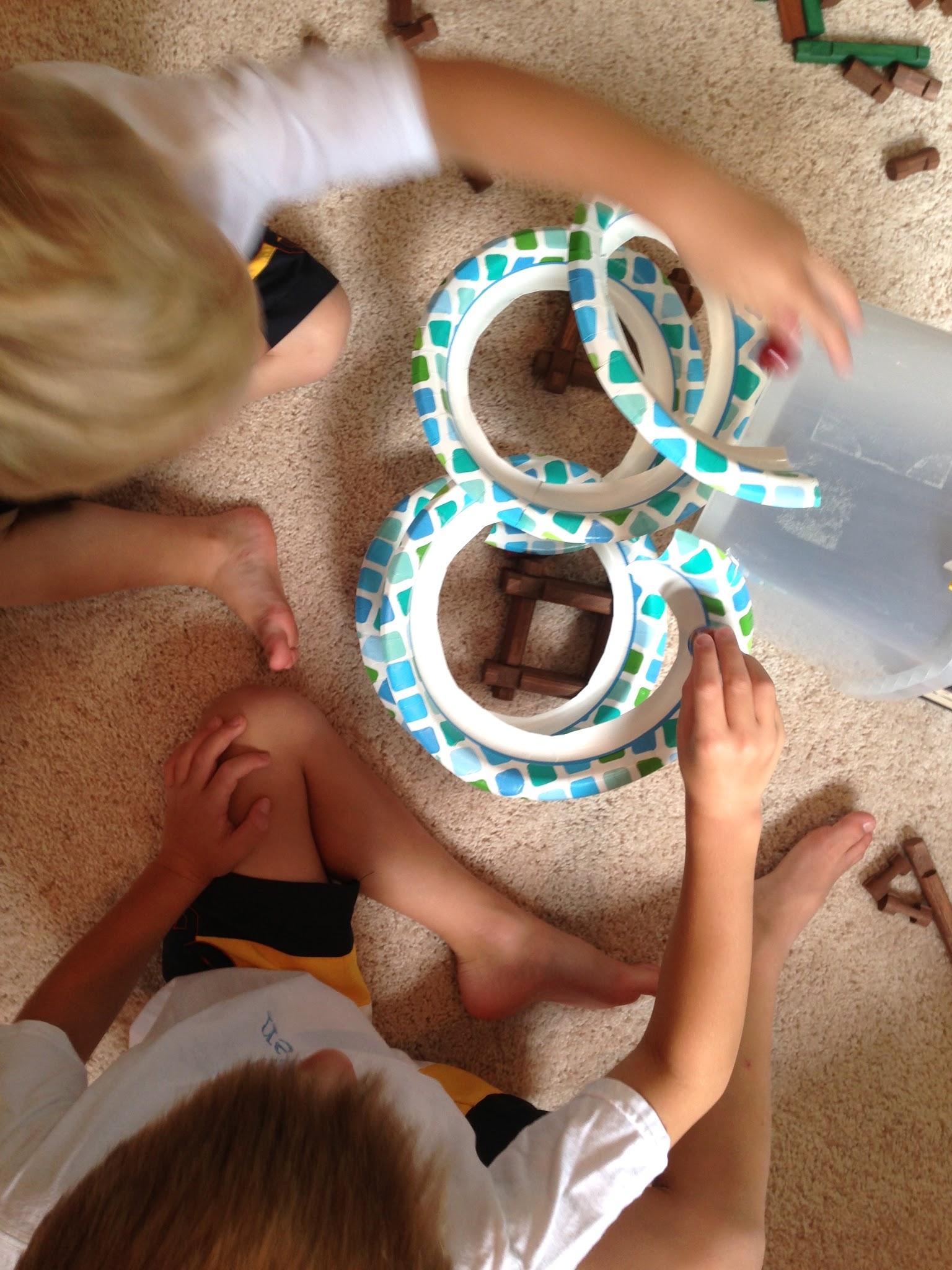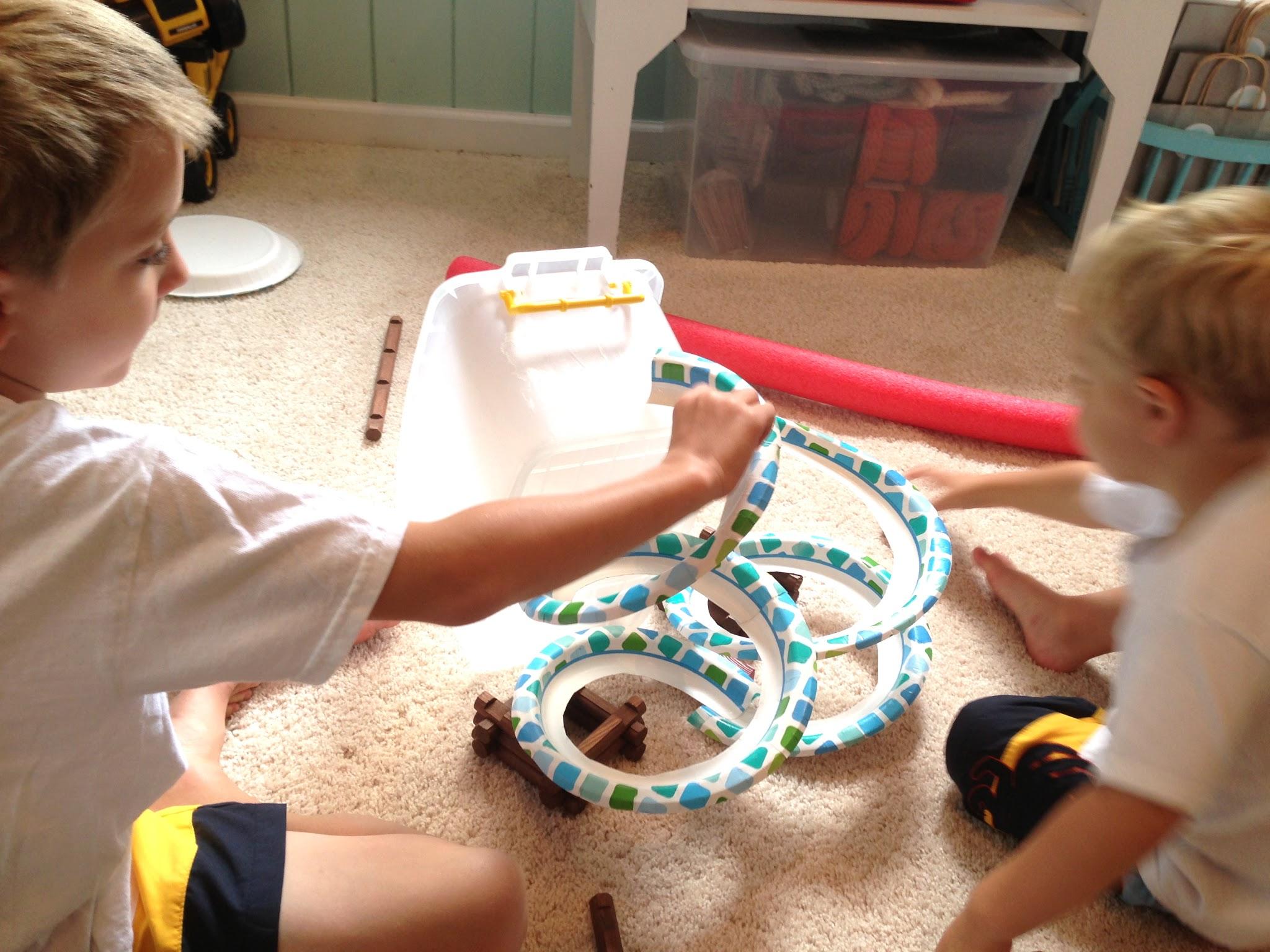 …and out of a pool noodle. The pool noodle race track ended up being our favorite. To make sure you cut the noodle evenly I'd recommend putting one of the ends on the floor and use a serrated knife to slice away from you and towards the floor while looking down the middle of the noodle.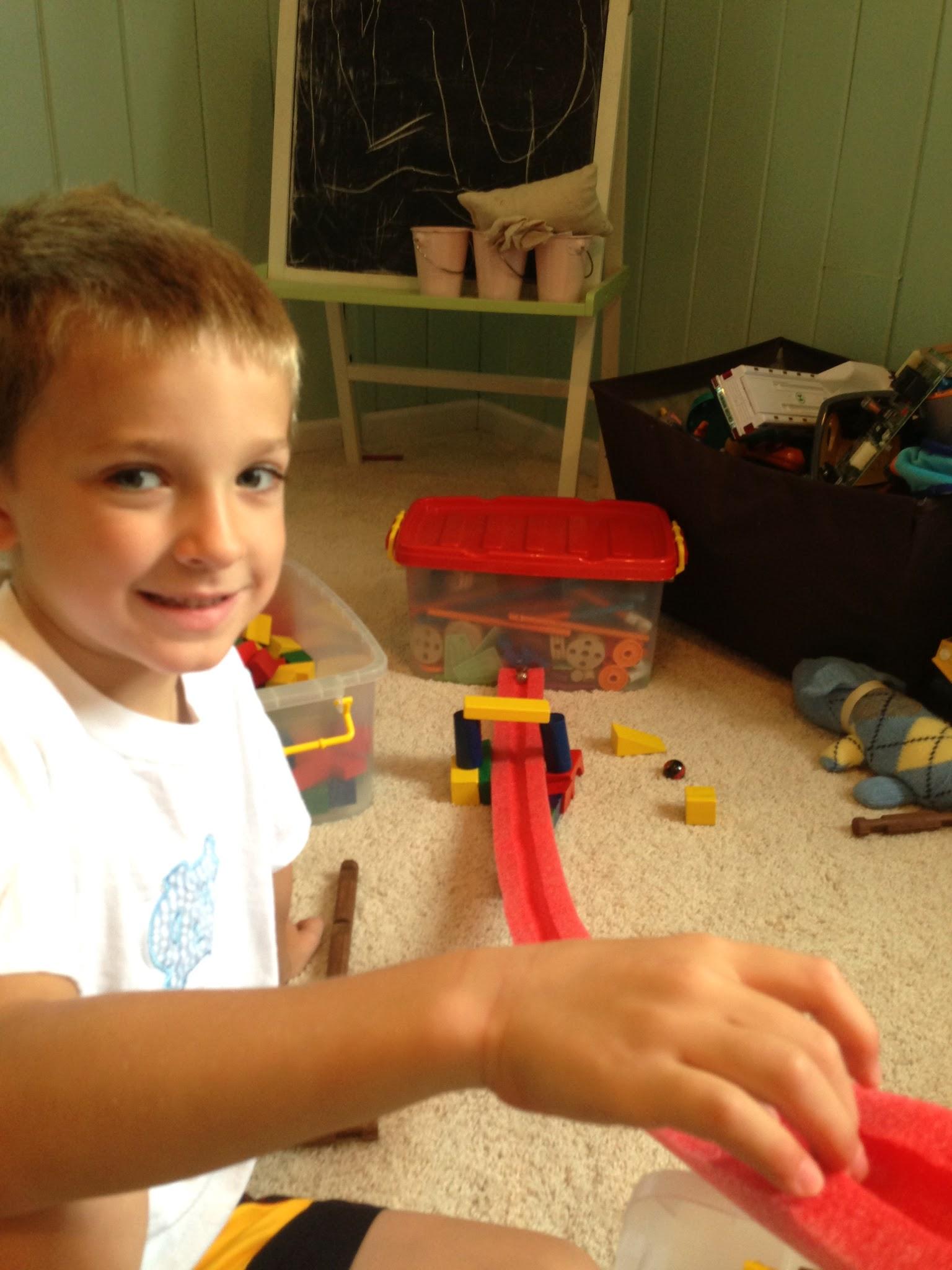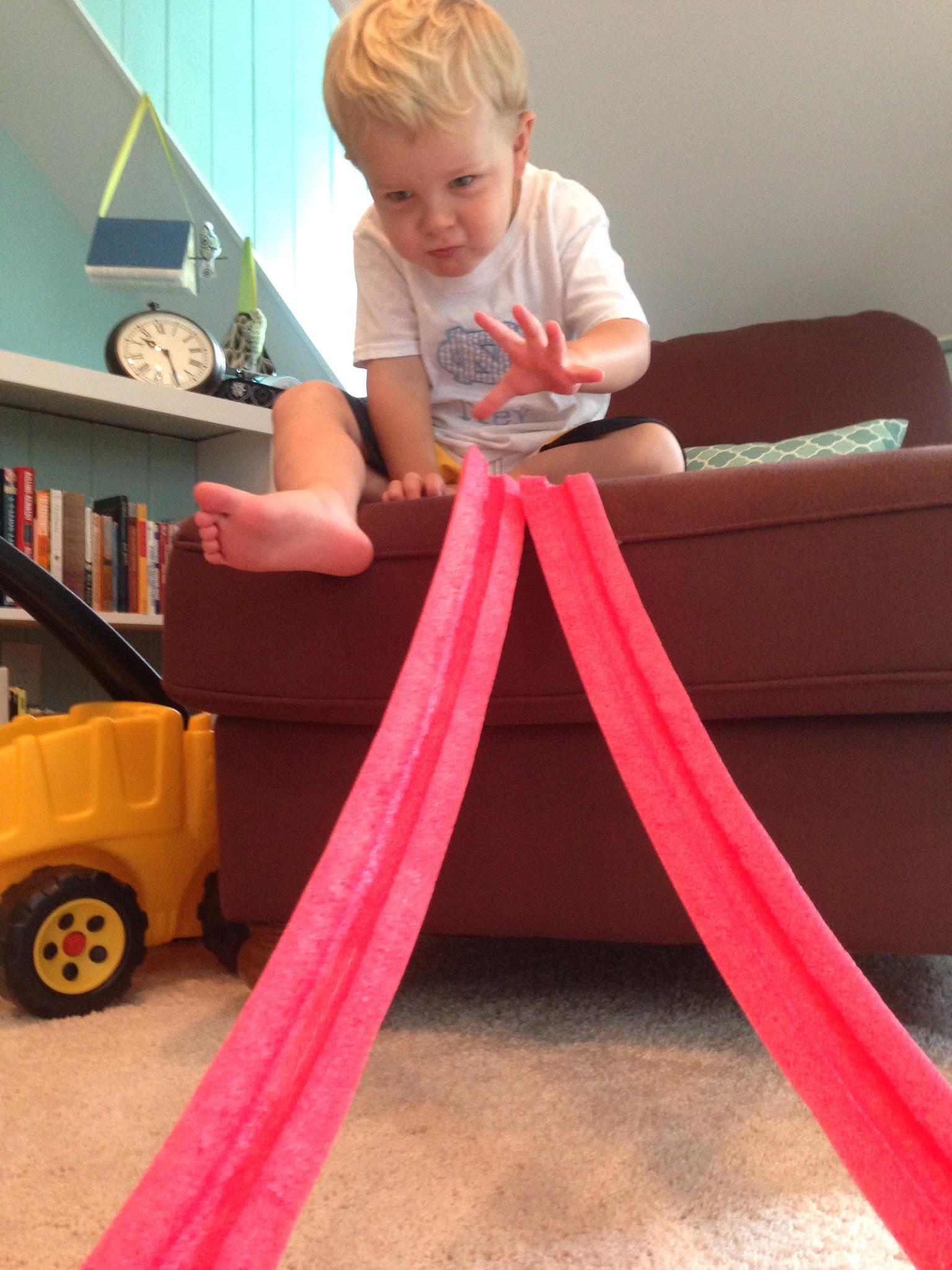 –Kids Drivers License Test– The House of Hendrix has a great post and some free printables that we used for this activity. We talked about the importance of a drivers license and the fact that mommy and daddy had to pass a two part test to get ours. We did a driving test outside with an obstacle course.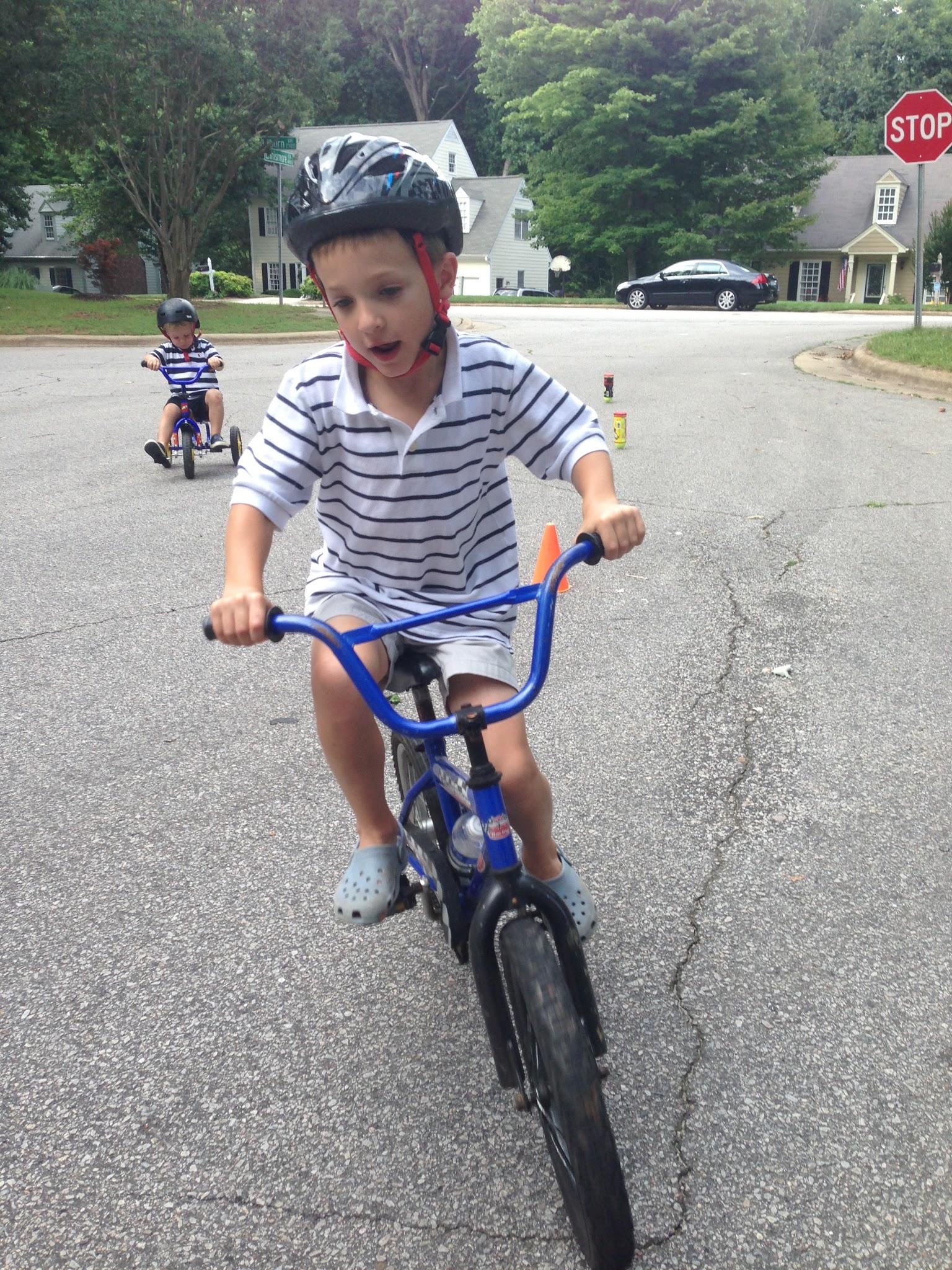 Daddy taught the boys about red and green lights.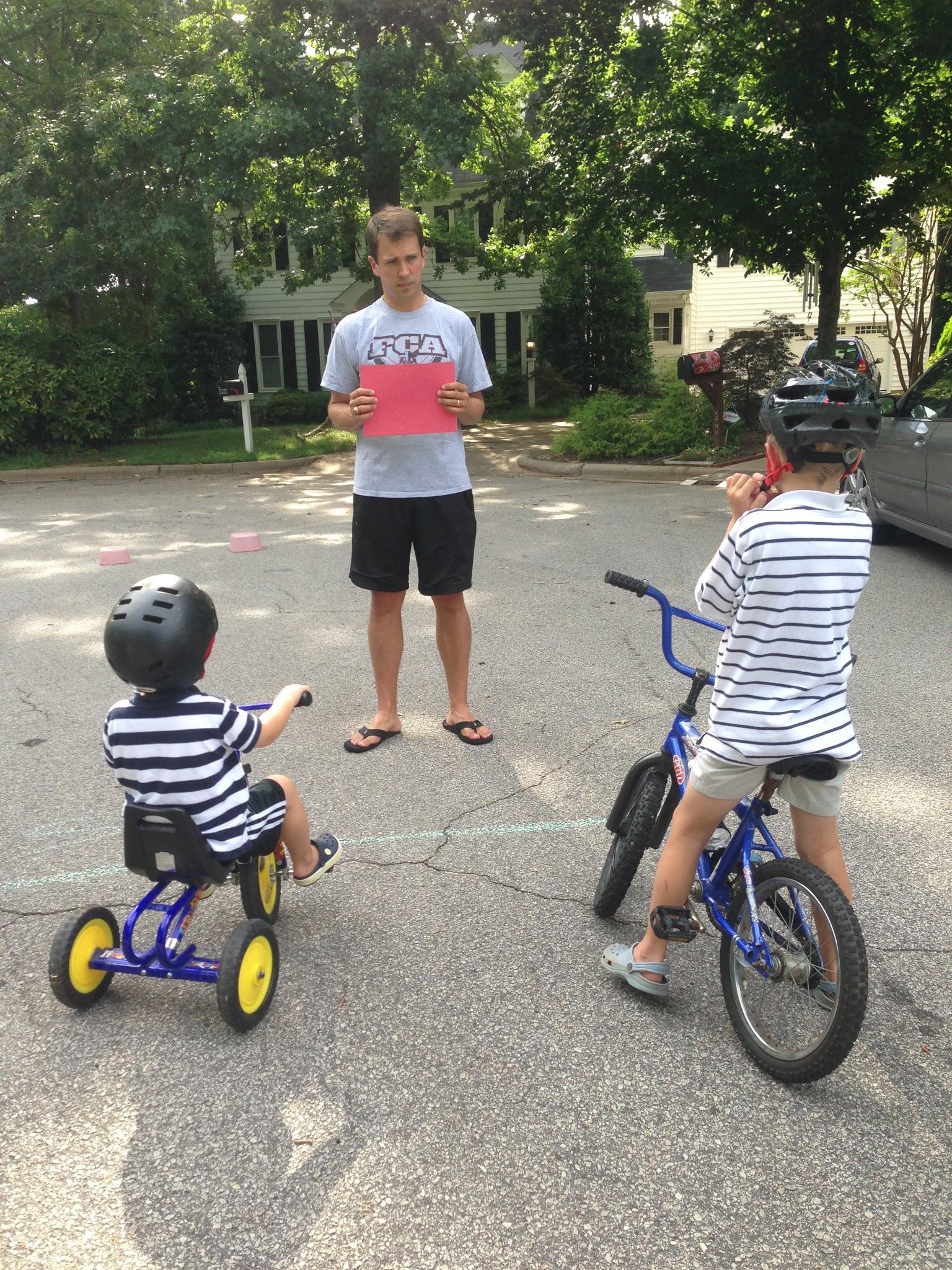 Then Owen took the written portion of his driving test. It included questions about safety and making good choices.
In the end we had two new licensed drivers on the road! (Check out
The House of Hendricks
blog for the written driver's test and a license that you can personalize for your kids!)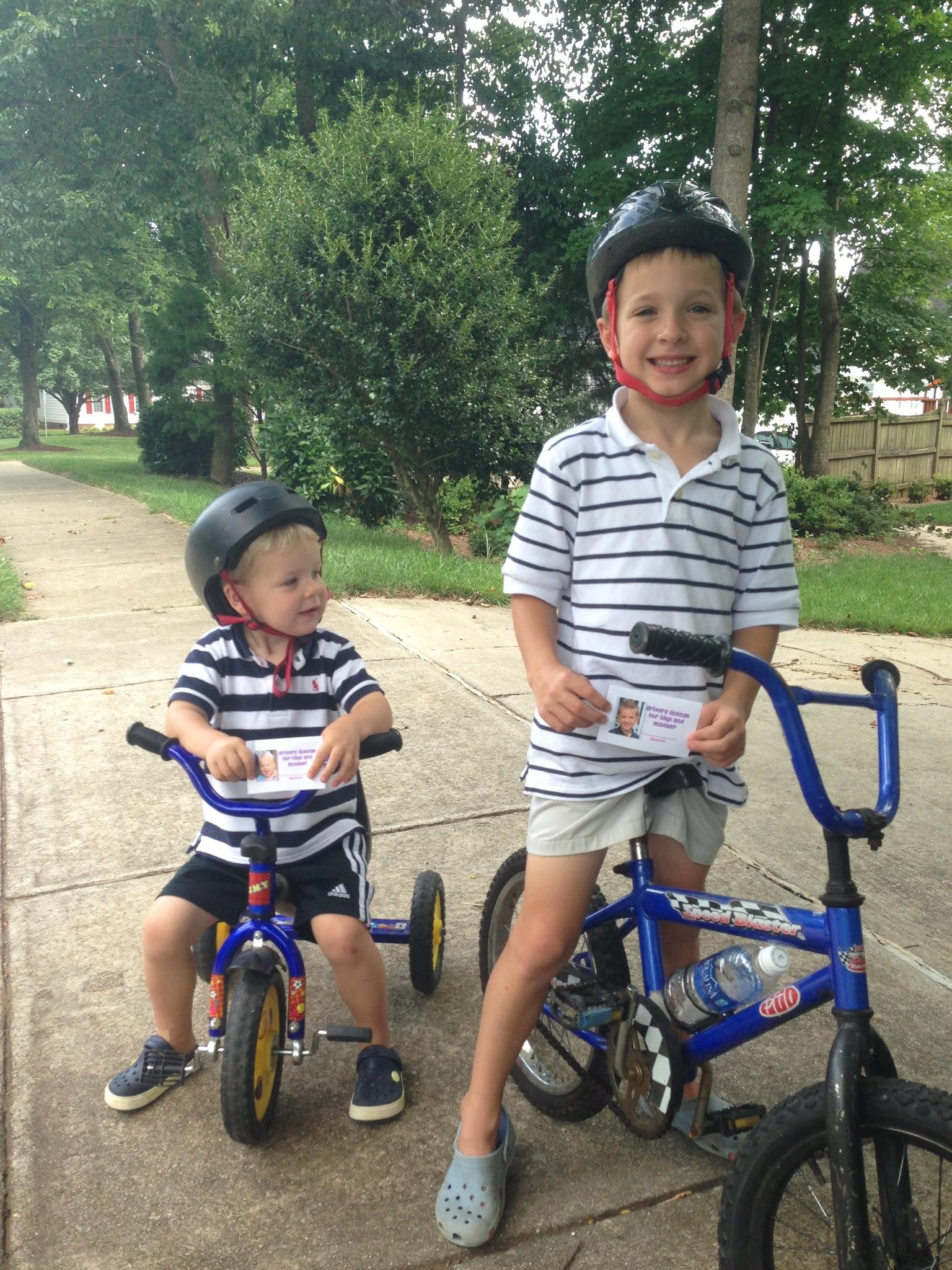 Snacks:
-Trader Joe's Cheddar Rockets or fruit gummies in the shape of cars
-Make "roads" out of pretzel rods or fruit roll ups.