It's week five of our Super Smart Summer Plan!  If you're wondering what I'm talking about, start here to read about our laid back summer learning plan and to find links to all of our past weeks so far.
This was a
C
O
L
O
R
F
U
L
week!  We talked about the color wheel, mixing colors and a little about artists.
Super Smart Summer… "Rainbow/ Colors" Week
Outings:
-Art Museum
–
Color Treasure Hunt
in the backyard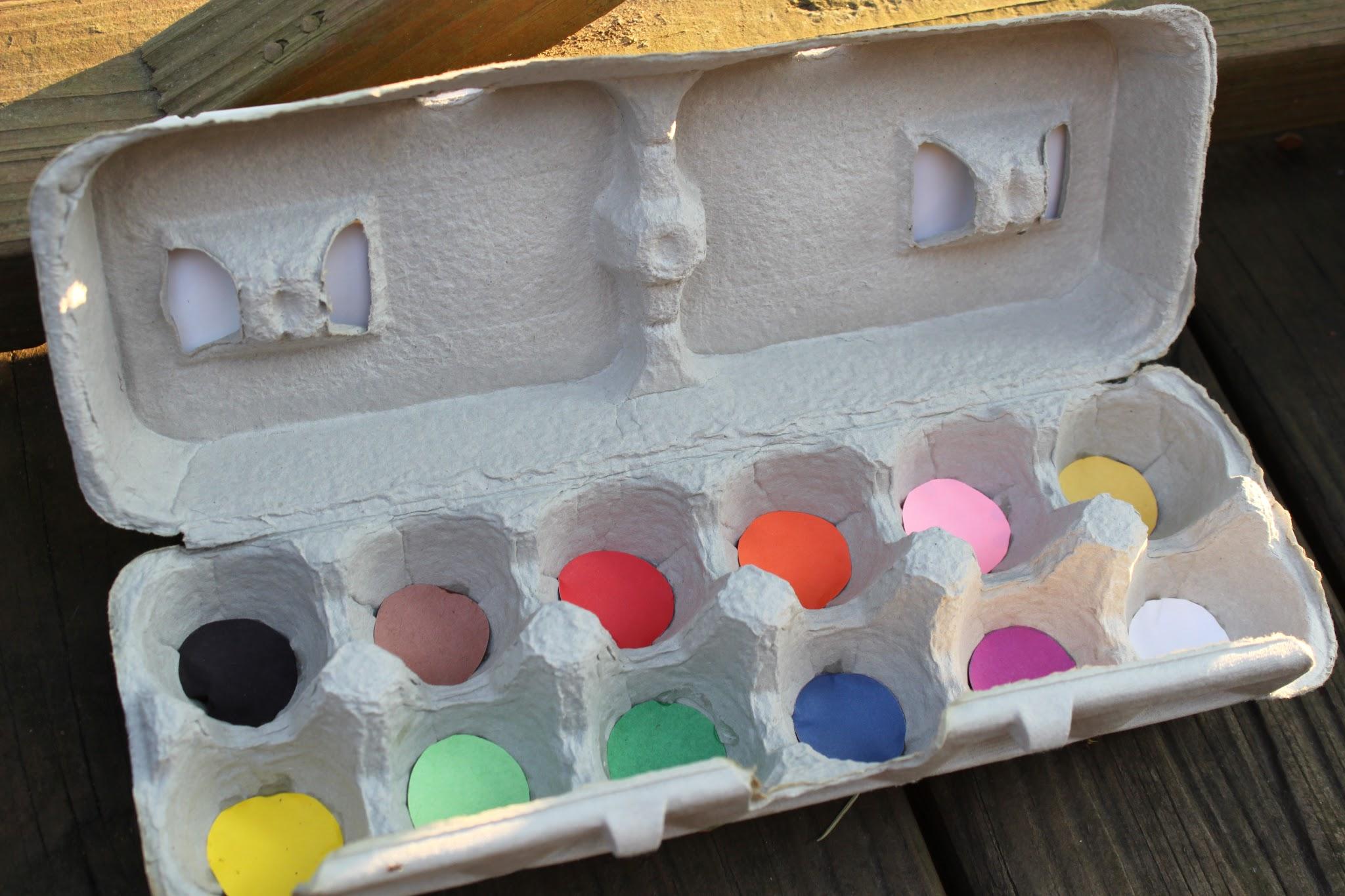 Books: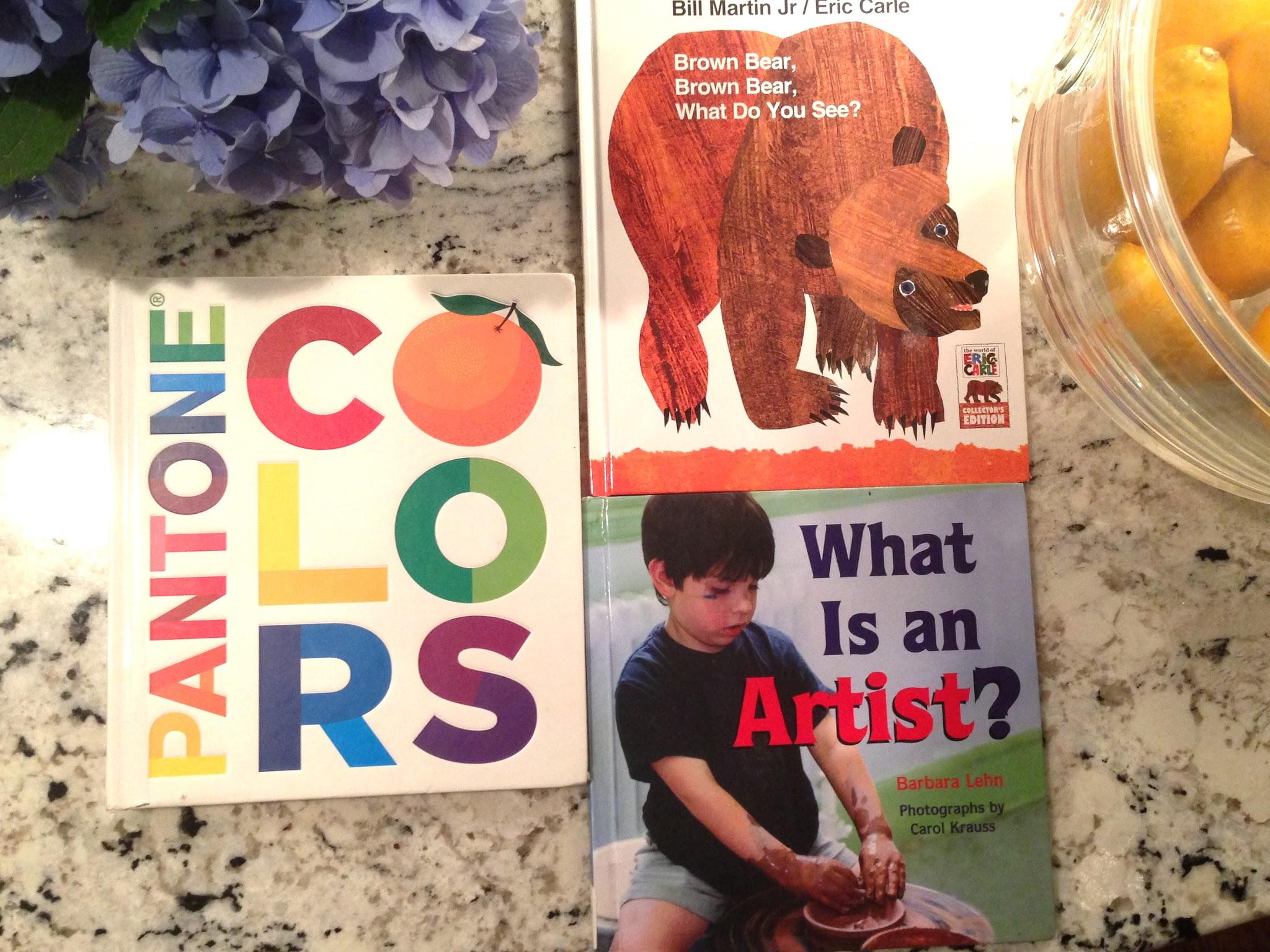 Activities:
–Painting– Yes, this may seem like a simple activity, but I'd challenge you to make high quality materials available to your kids, turn on some music and let them get messy without any time constraints and without the fear of messing up… it's amazing what they can come up with!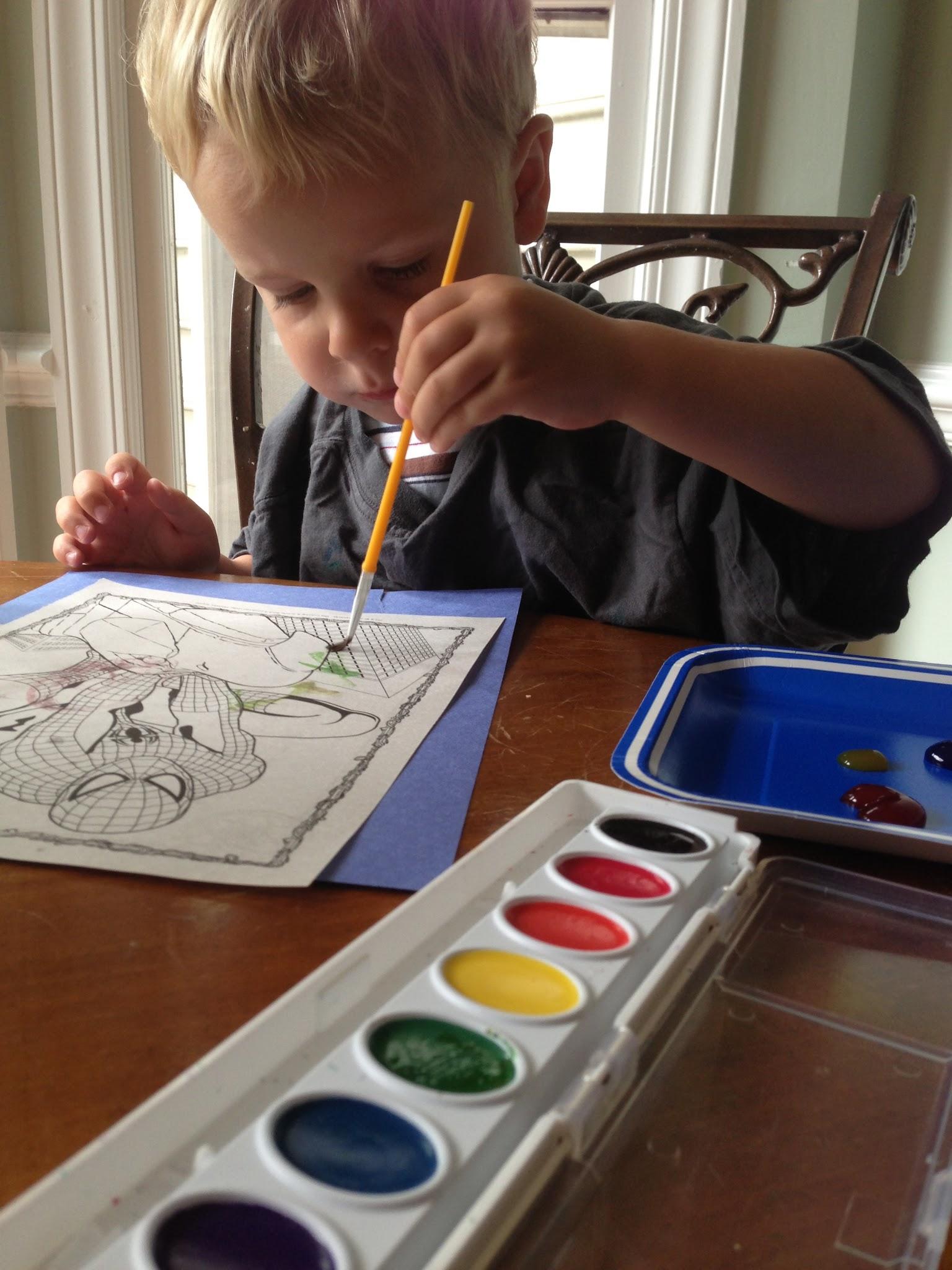 –
Color Mixing Activity
– I posted all about this activity
here
.  Basically I filled three zip lock bags with water and drops of food coloring to make the three primary colors.  The kids layered one bag on top of the other (on a white surface) to make different colors.  Another version of this activity is to fill a large freezer bag with white shaving cream and disperse drops of food coloring in different areas of the bag.  Let the kids mix them around without any mess!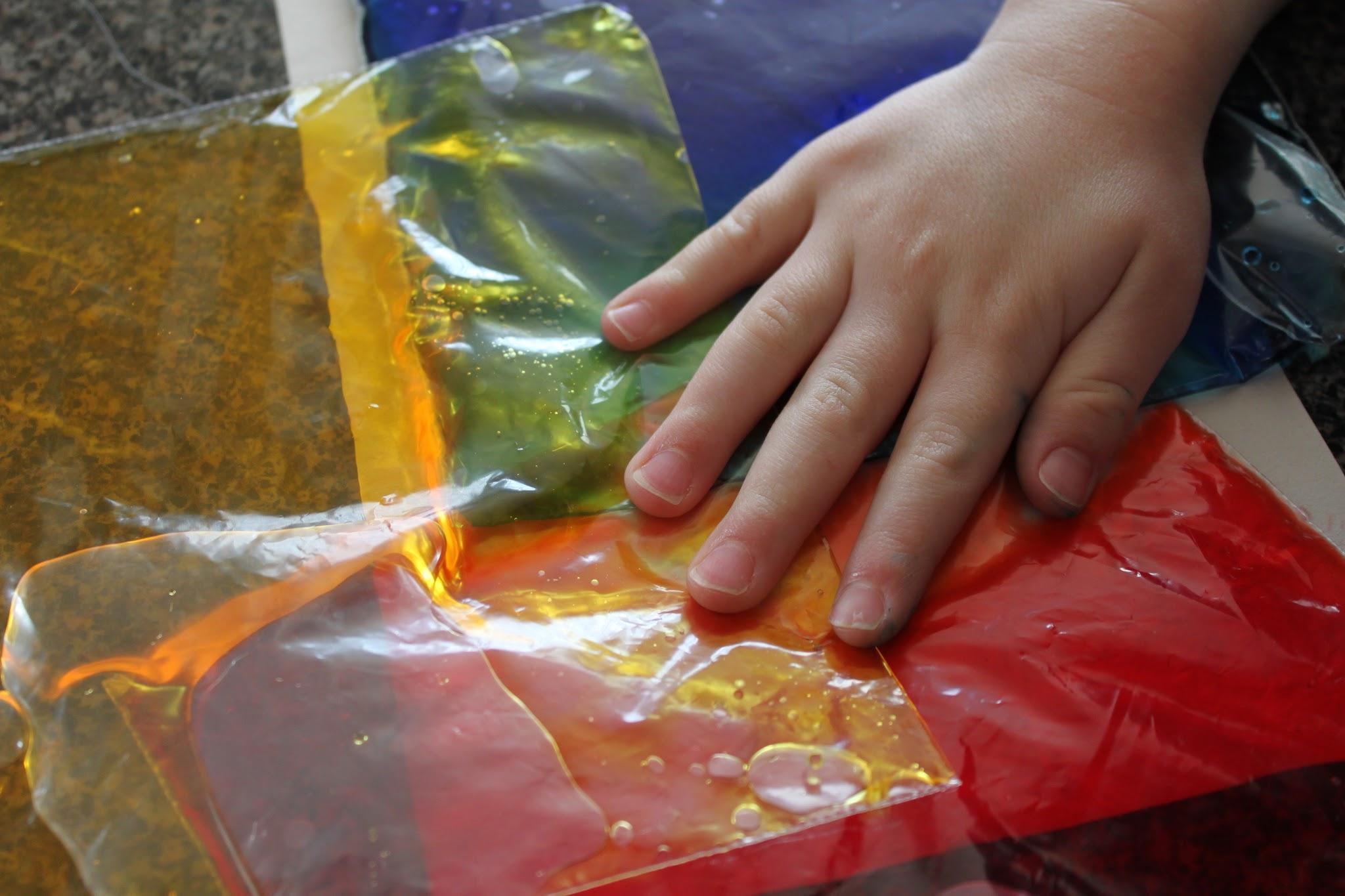 –Marble Painting– Tape a piece of white paper to the inside bottom of a cookie sheet with a rim on it.  Put globs of paint around the paper and put marbles in the cookie sheet.  Have the kids roll the pan around and let the marbles "paint" by dragging the paint over the white paper and leaving trails behind.
–LEGO Color Sort– Place pieces of construction paper around the room.  Dump a large box of assorted LEGOs in the middle of the room and have the kids race to sort the LEGOs on to their proper piece of color coordinating construction paper.
Snacks:
–
Skittle Color Wheel
– This activity was a little more suited to my almost three year old, although the older one didn't complain about eating Skittles.  If I did this activity again though I'd recommend choosing a candy that has even more colors… M&Ms or maybe Fruit Loops?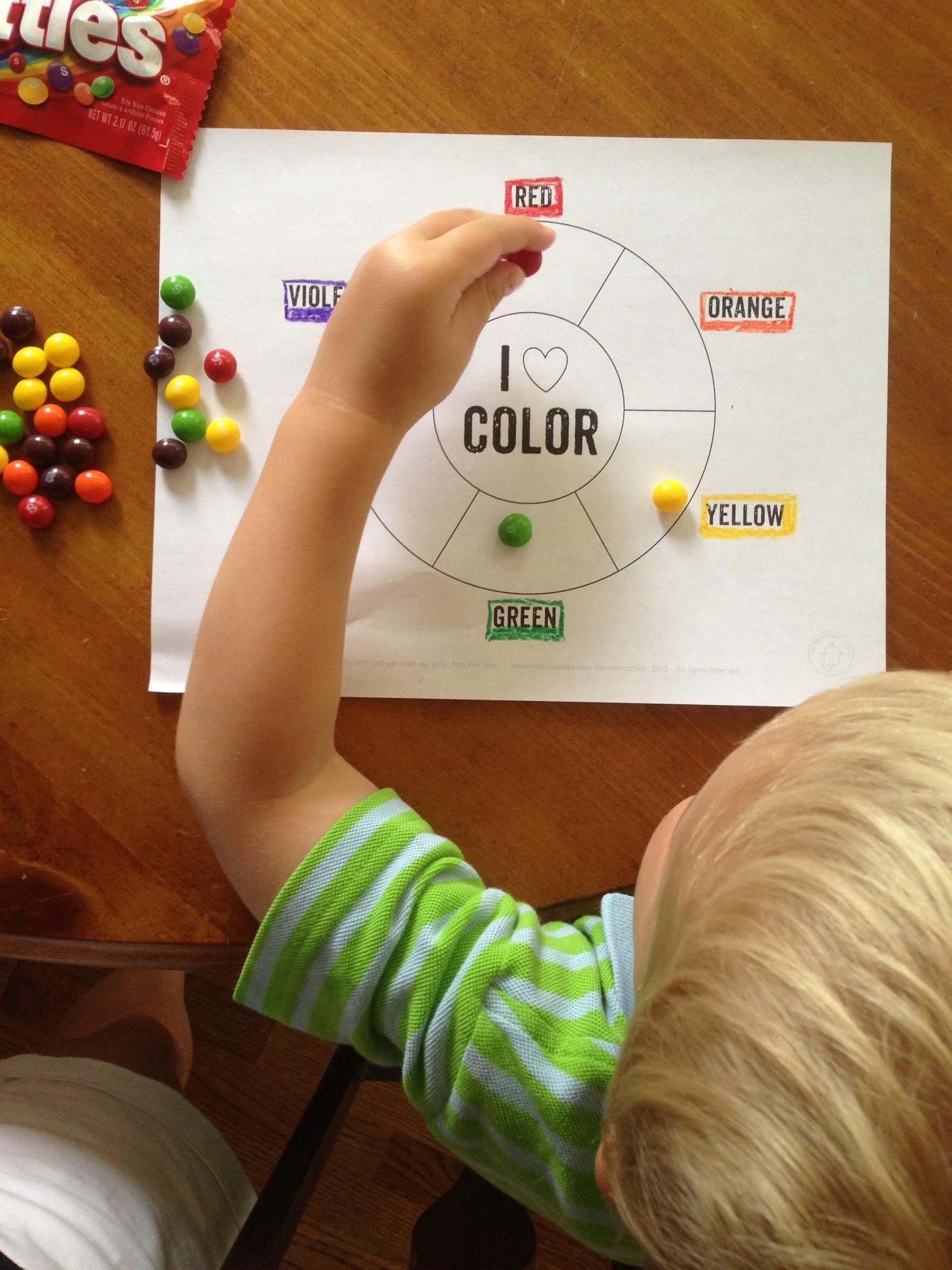 You can find links to more ideas and coloring pages on my "Smart Summer" Pinterest board.