If you've got an extra newborn laying around this Christmas you could put them to work making some thank you notes for you.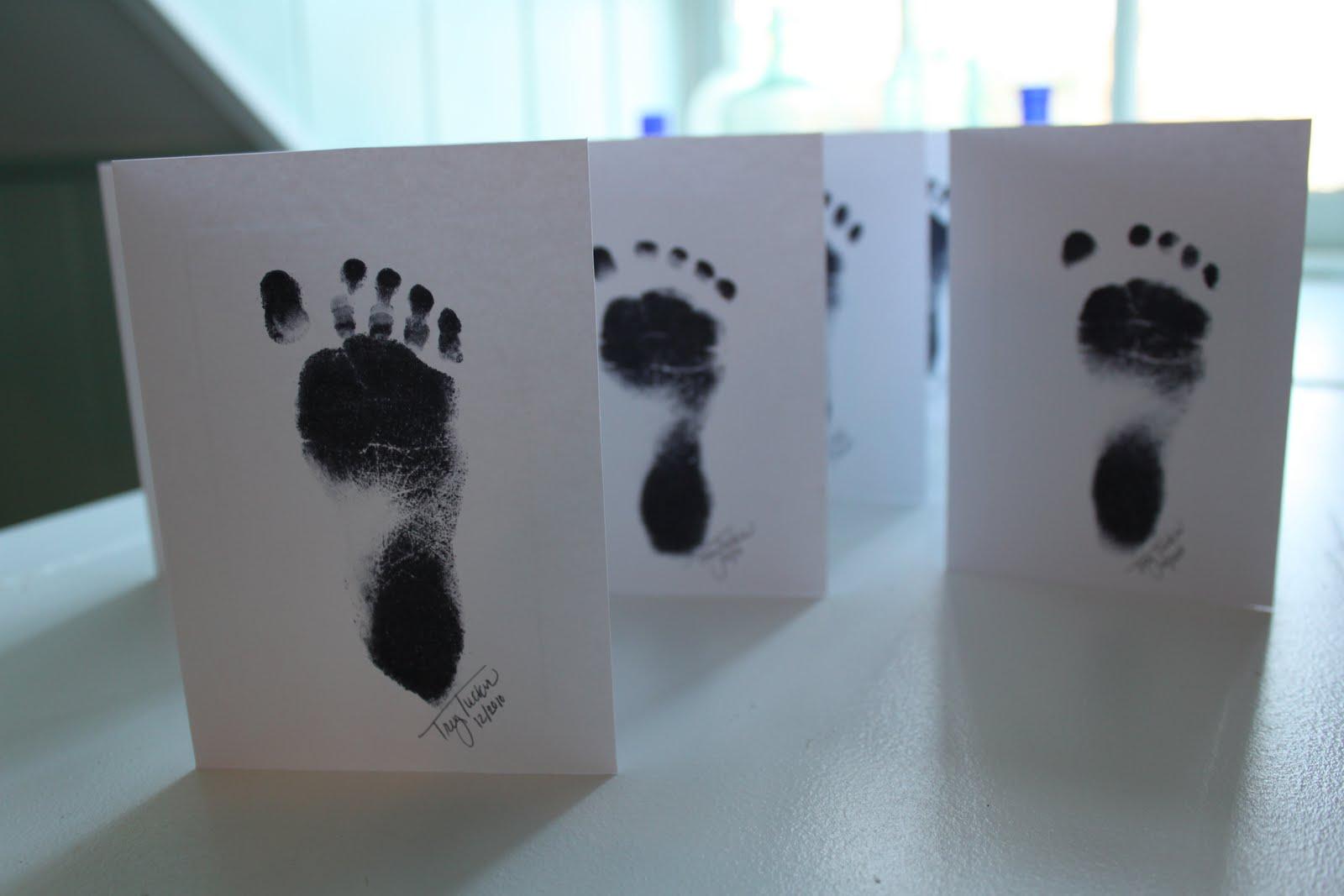 I used an acid-free washable black ink and one adorable little boy foot!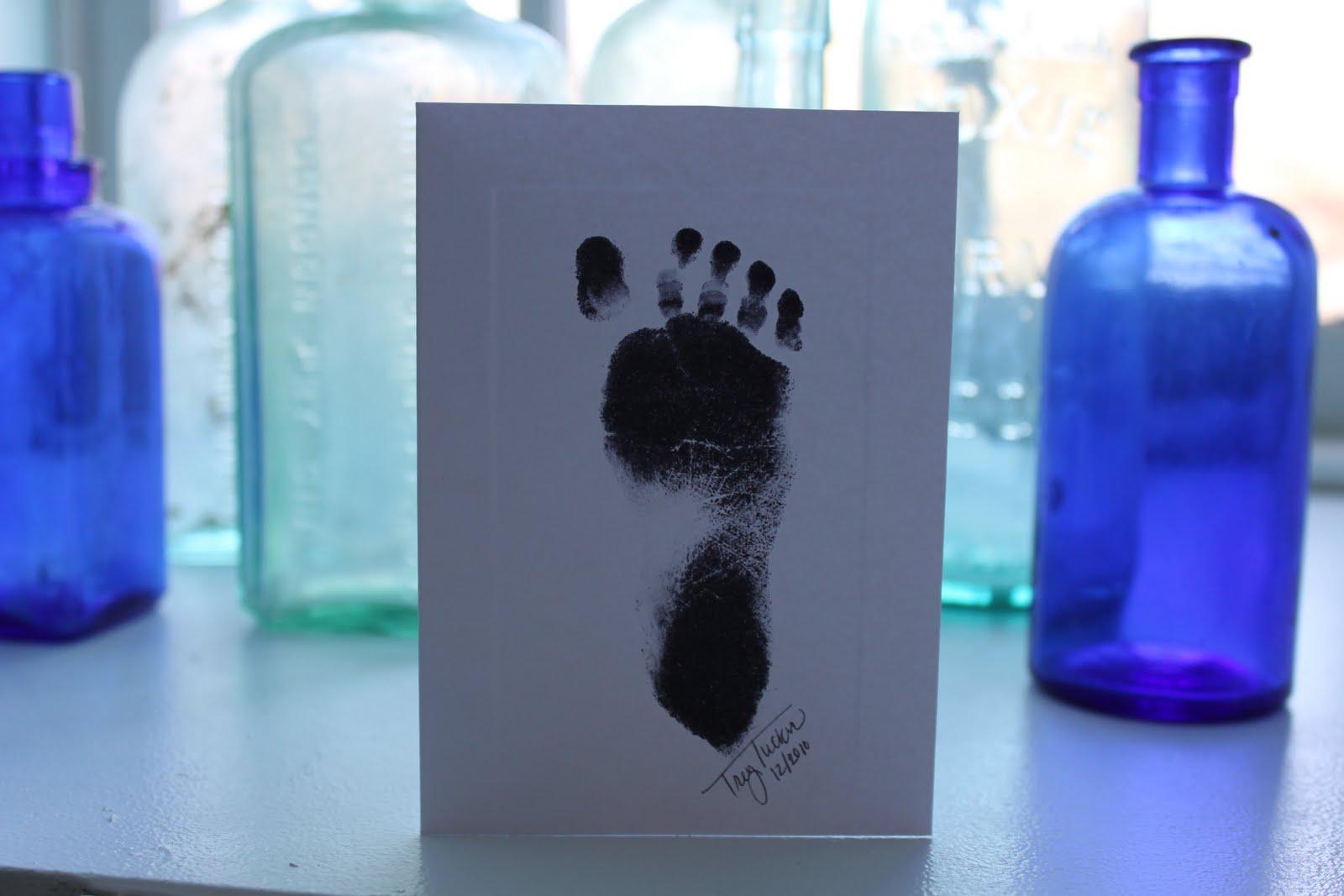 If you don't have a newborn, here's another idea.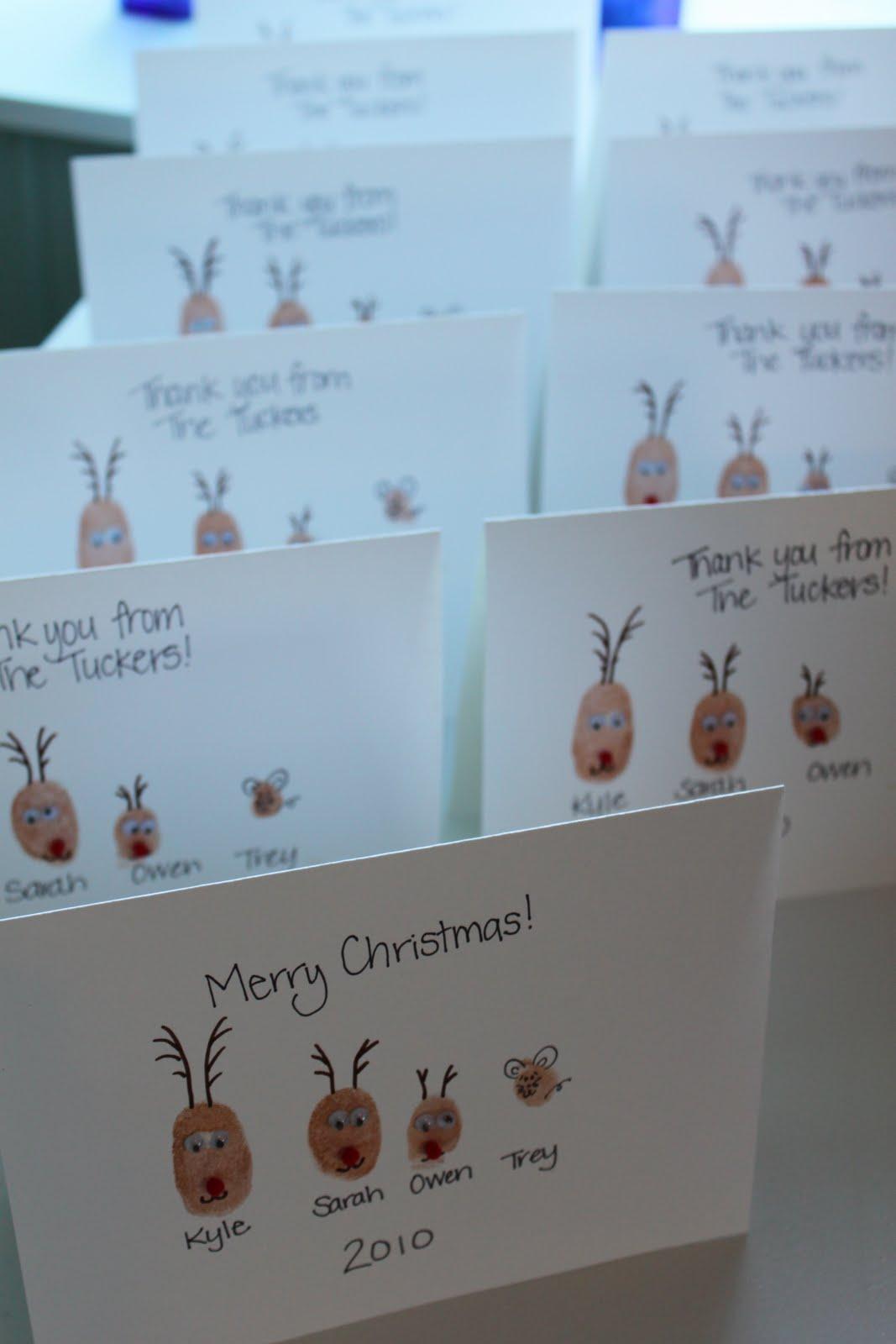 Each reindeer is made using our respective thumbprints, googly eyes, and a red pom-pom for the nose (size 3mm). The antlers are brown marker, but you could also use brown puffy paint. I'm sure it would also be cute to use a "Merry Christmas" stamp, but I didn't have one on hand.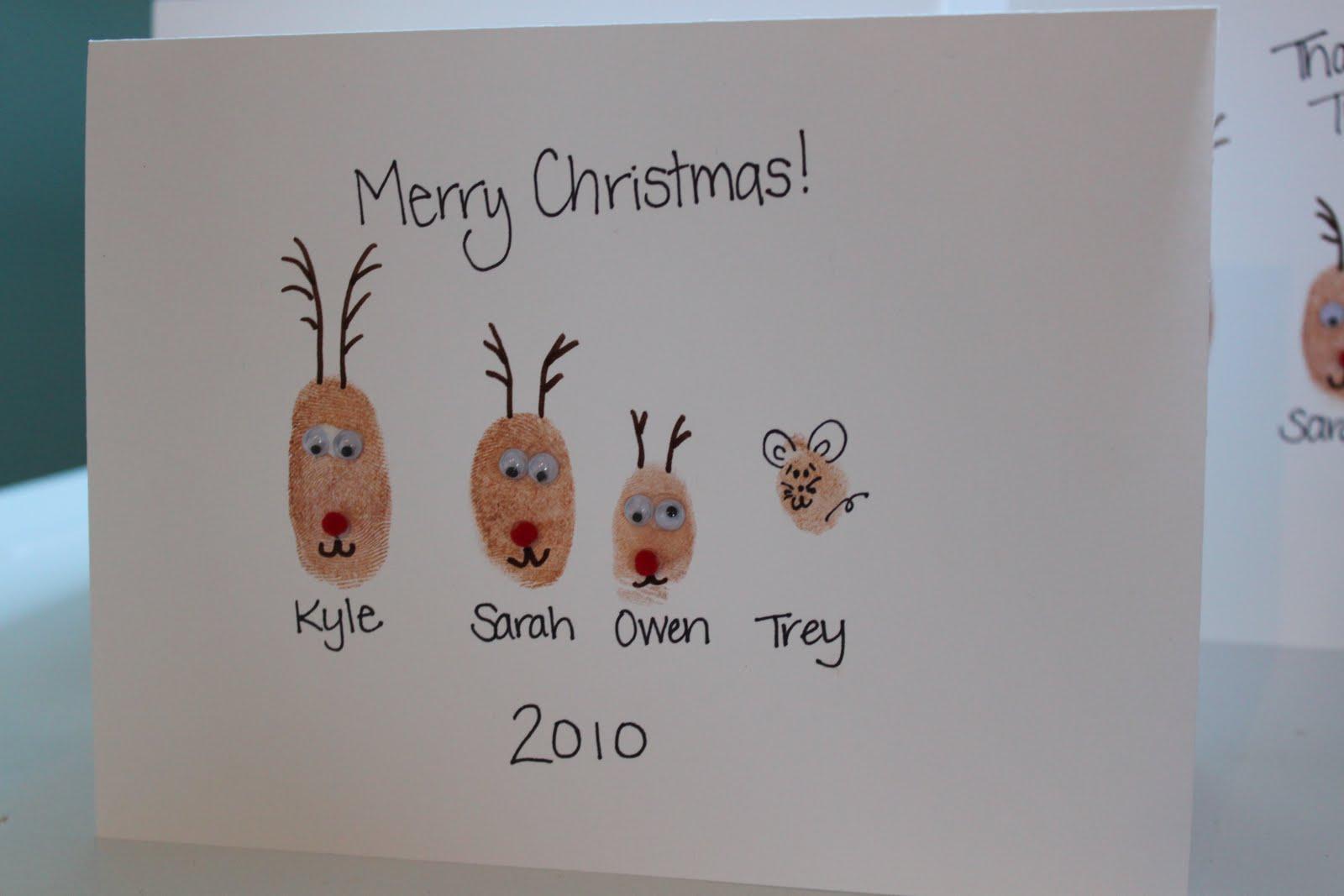 And while I'm in the thank you note mode, I'd like to thank each of you for reading this year. It has been such a blessing to meet you through your comments and emails! It brings me so much pleasure to hear that you've made one of my creations and it has brought you or someone you love some joy.
Thank you for seeing me through two months of bed rest, the ups and downs of being a mommy to two and putting up with my occasional ramblings. Each of you have been a blessing to me this year. I wish you a very Merry Christmas and I'll see you in the New Year!