My friend Kim just had a beautiful baby girl named Peyton Elizabeth.  Isn't that a great name!  I thought Peyton needed a stylish tummy mat so I whipped up this one and I'll show you how to make one too.
First I cut 4 13-inch squares of felt and sewed them together with the 1/2 inch seams out.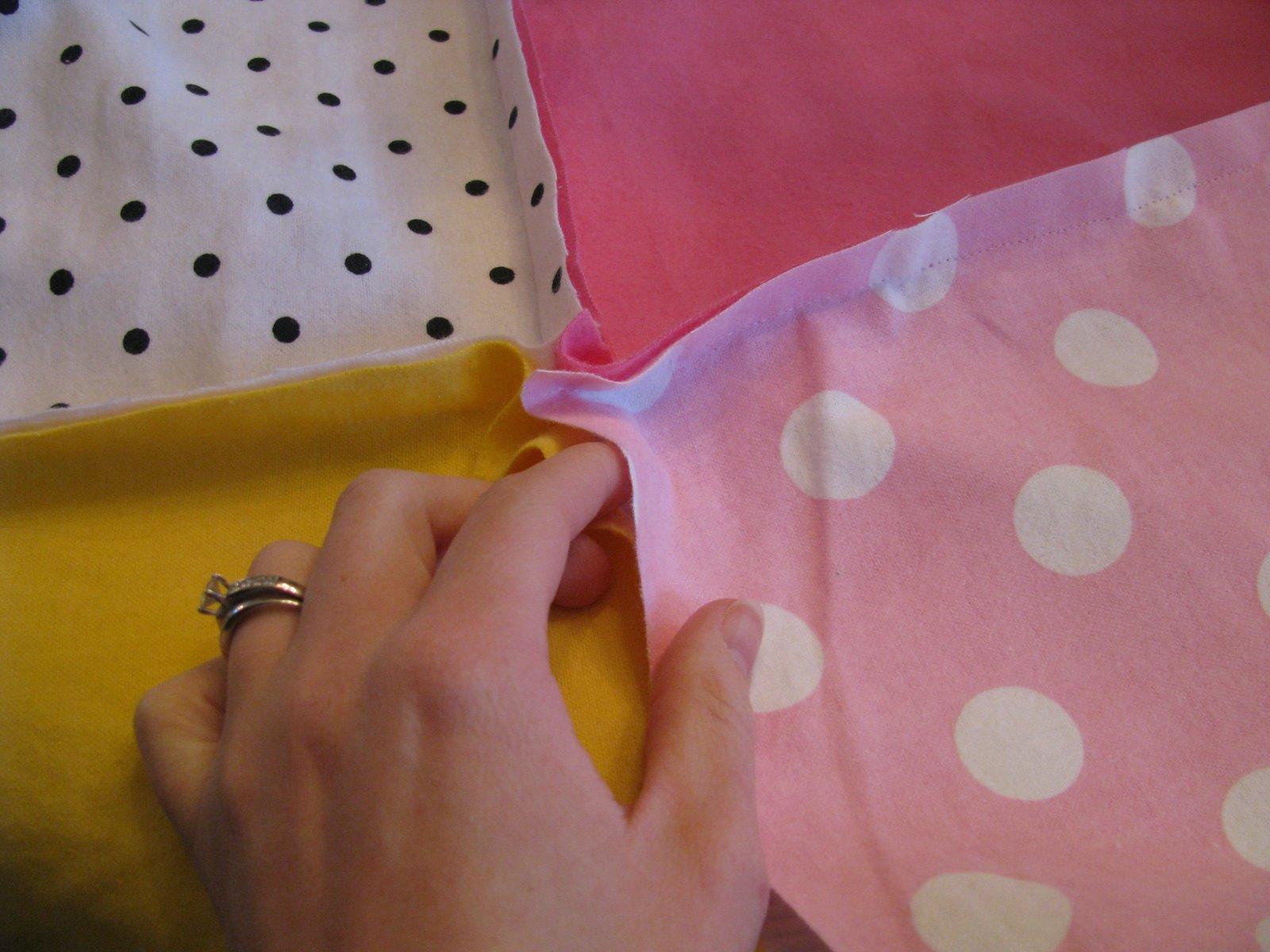 I cut the seams so that when I washed the blanket I'd get some great fringe.  This looks like it takes forever, but really only took 15 minutes to do the whole blanket.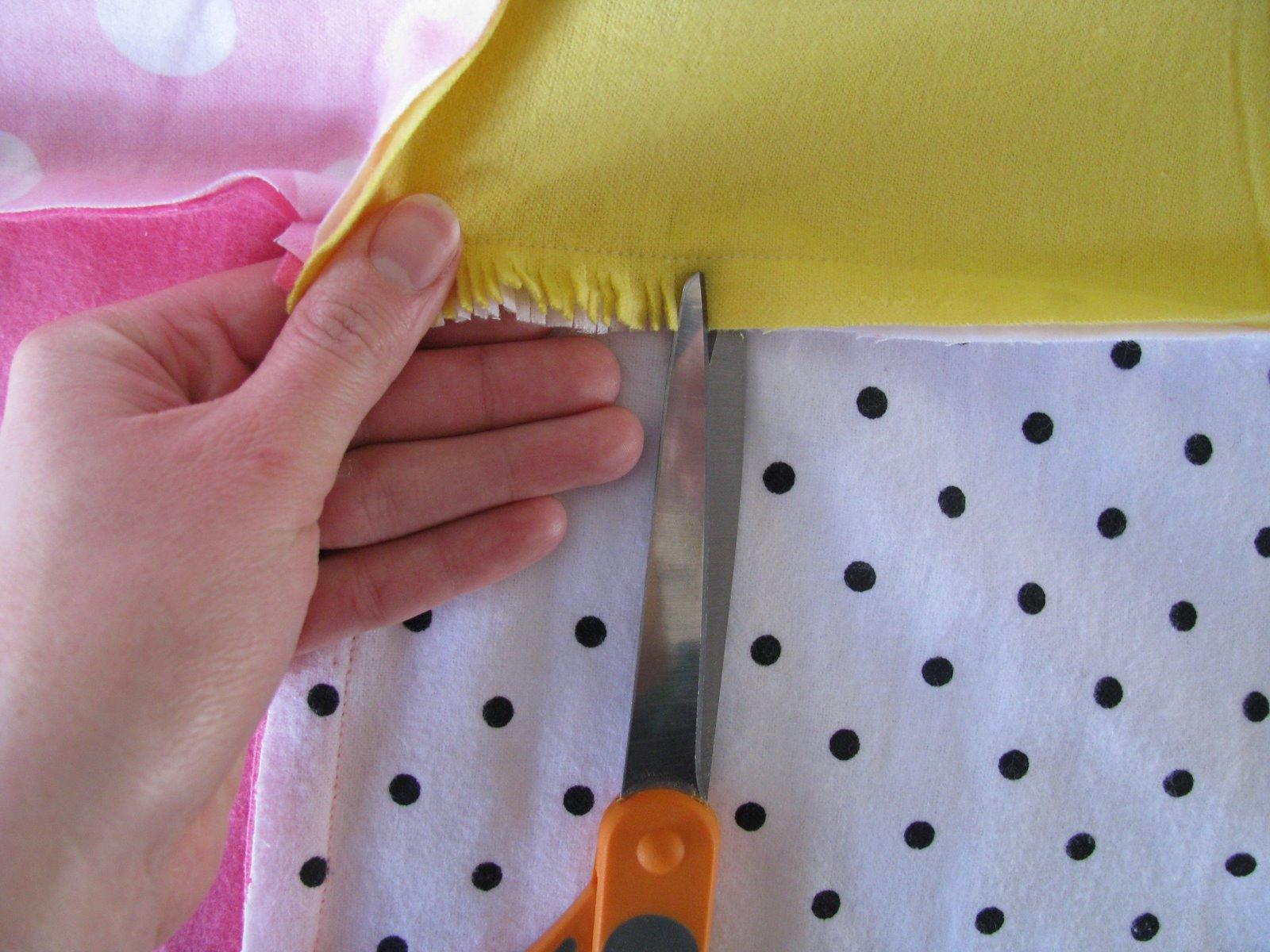 After the four squares are sewn together and the fringey snips are made it's time to sew on the backing and the batting.  Surprisingly enough, this is the trickiest part.  Here's what I suggest:  Lay out the batting first, then the backing, then on top of these two layers put the top of the blanket with the "right" side facing down and closest to the backing.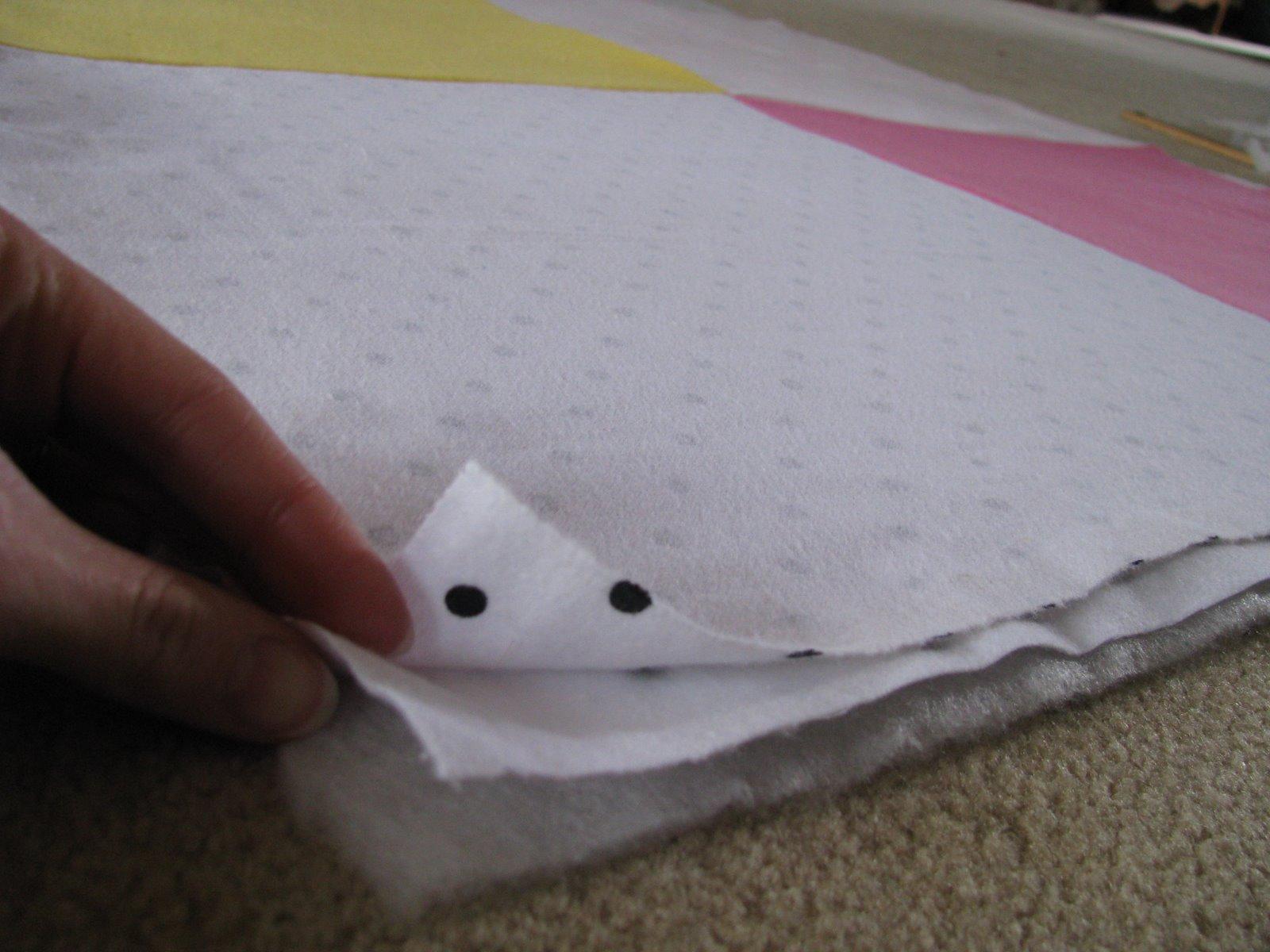 Sew these three layers together and leave one section open like you would a pillow so that you can turn the blanket inside out.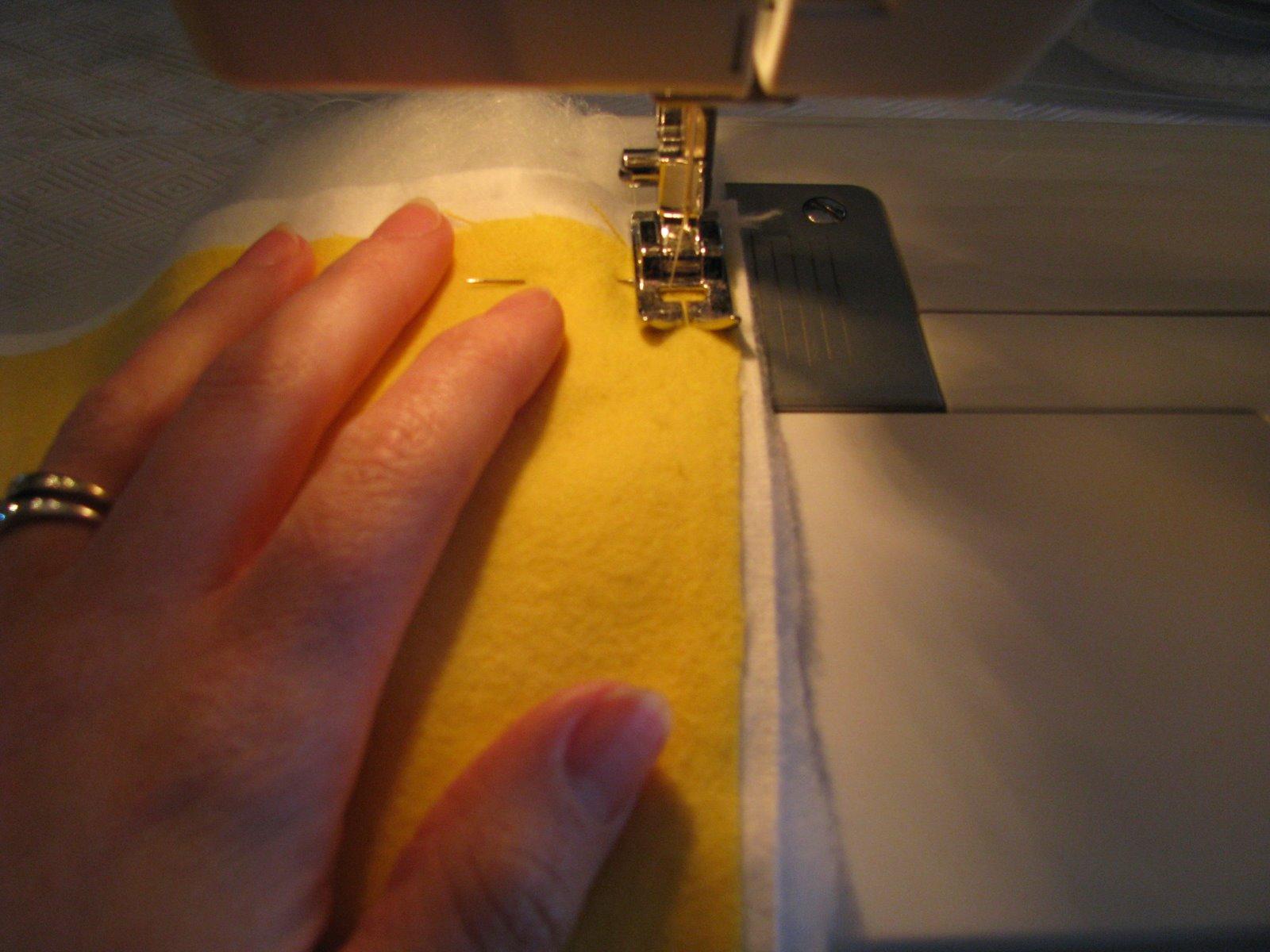 There's one final step before you throw your blanket into the washing machine…. Make a few small stitches on the seams so that the three layers of the blanket are stitched together in the middle of the blanket.  This will help to keep the batting layer from bunching.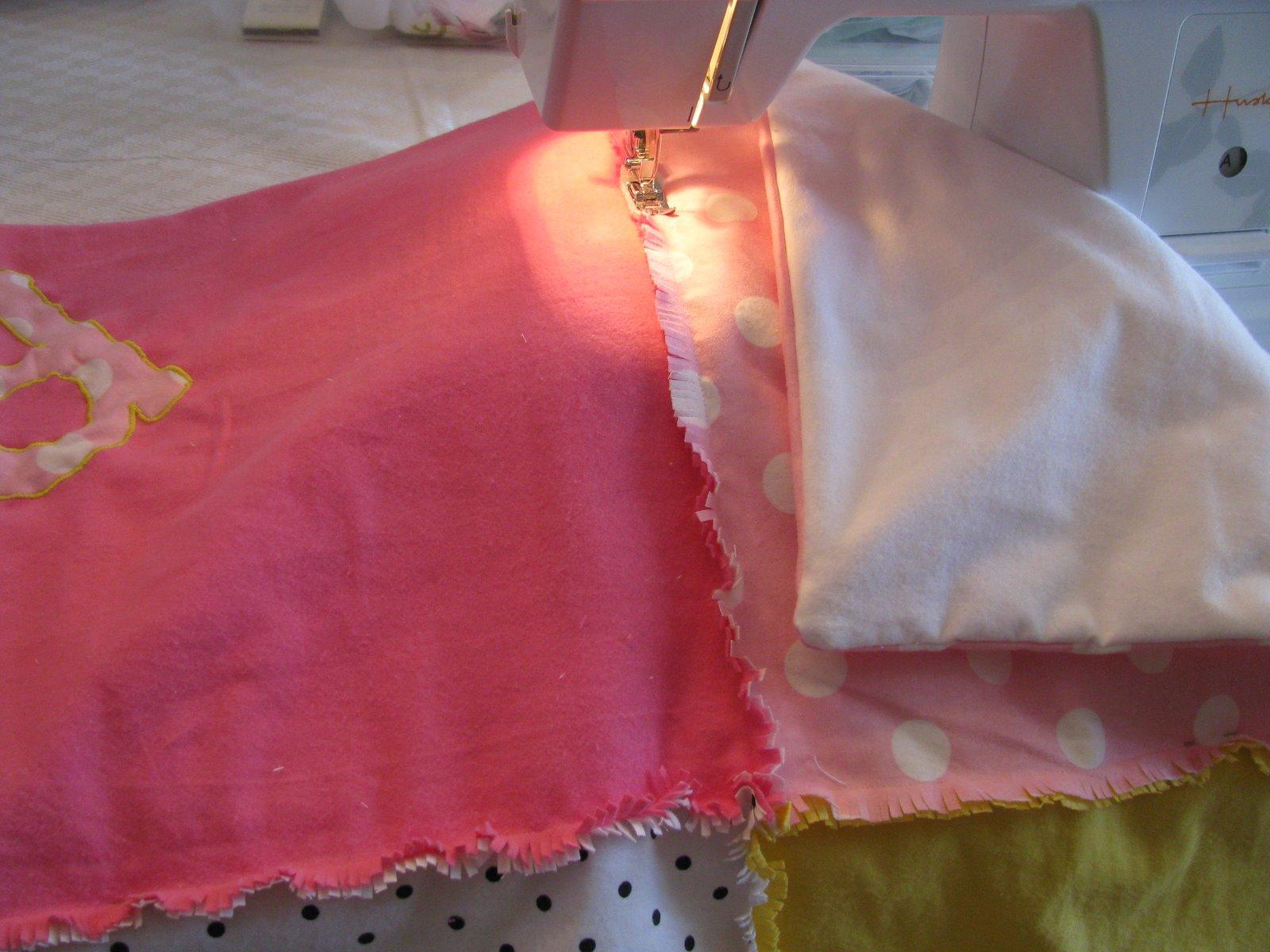 Finally, my favorite step!  Here's where the magic happens!  Throw your blanket into the washing machine and dryer and behold your beautiful fringe!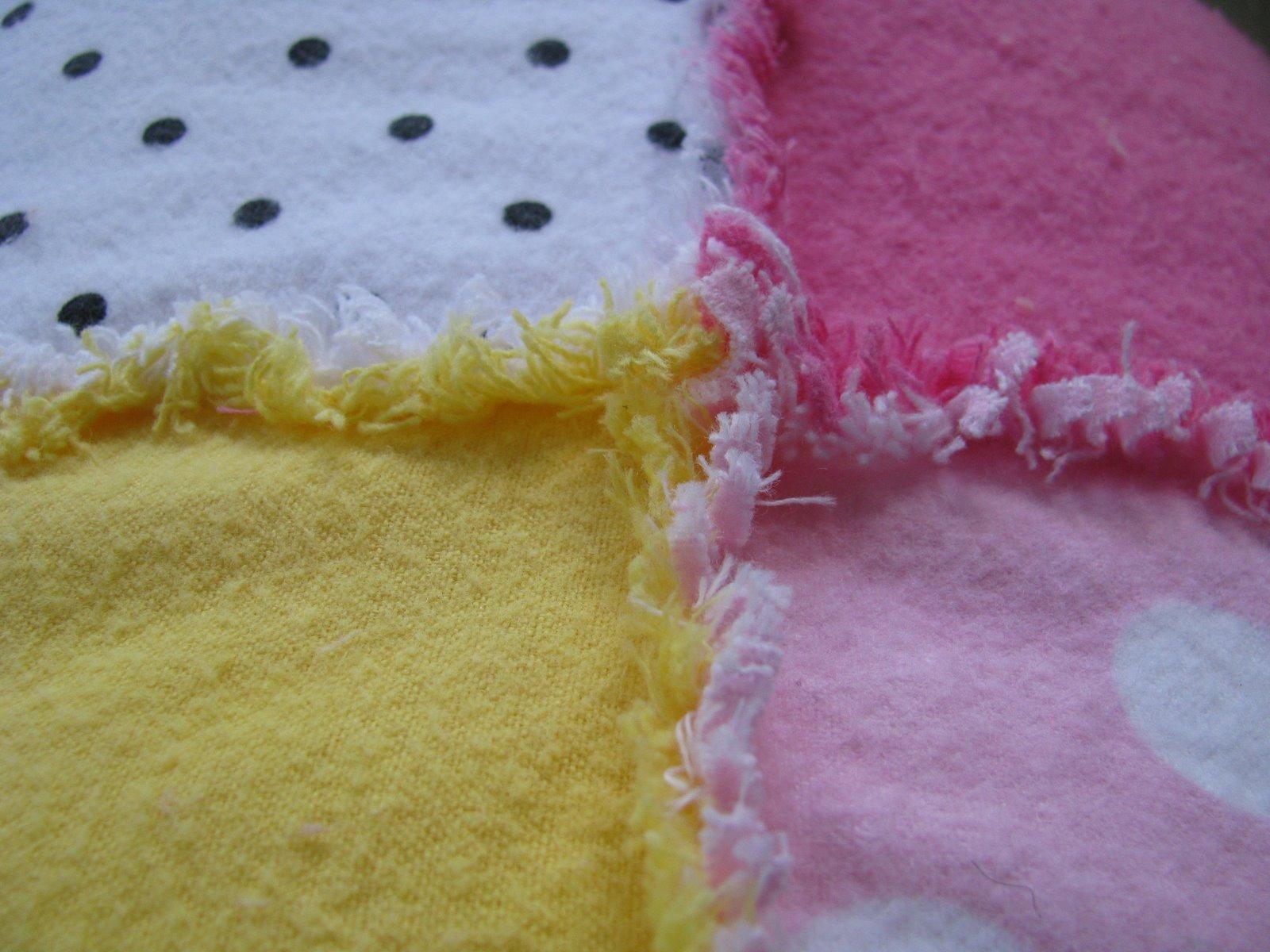 Here's the final product.  This is similar to
another blanket
that I've made, but to spice this one up a little I added an embroidered "P" for our new little Peyton.  Hope she likes it!