A good paci clip needs to have two things: a secure clip and a good snap closure to attach the paci. When I was registering for my son I couldn't find a good one anywhere so I decided to make one. They were so easy to make that now I make them for gifts. I hope you enjoy this tutorial.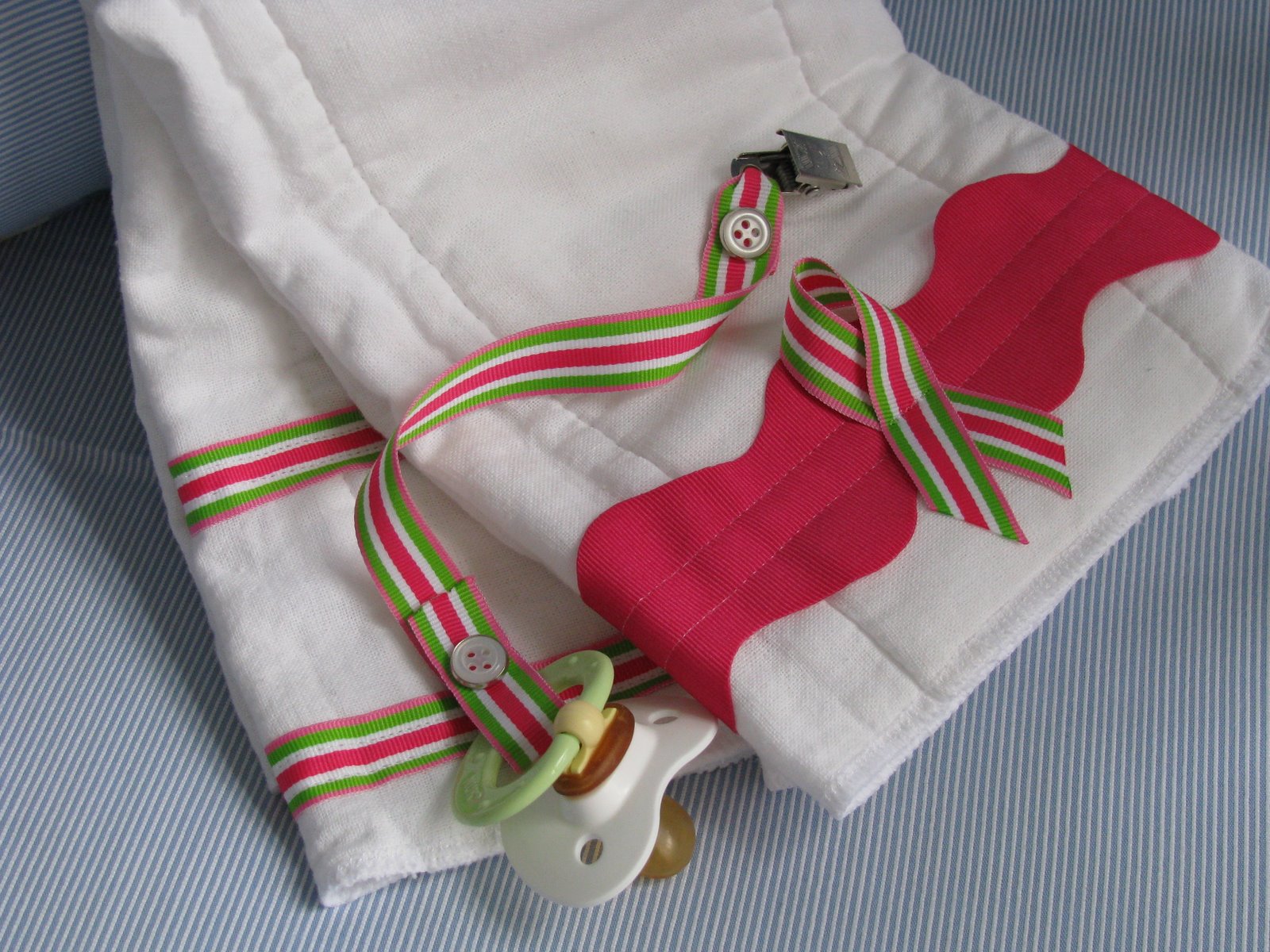 You'll need the following supplies:
grosgrain ribbon (preferably double-sided and sturdy)
1 1/2 snap sets (you can get these at Walmart)
1 name tag clip (you can find these on the back of those plastic name badges from any office supply store)
matches
scissors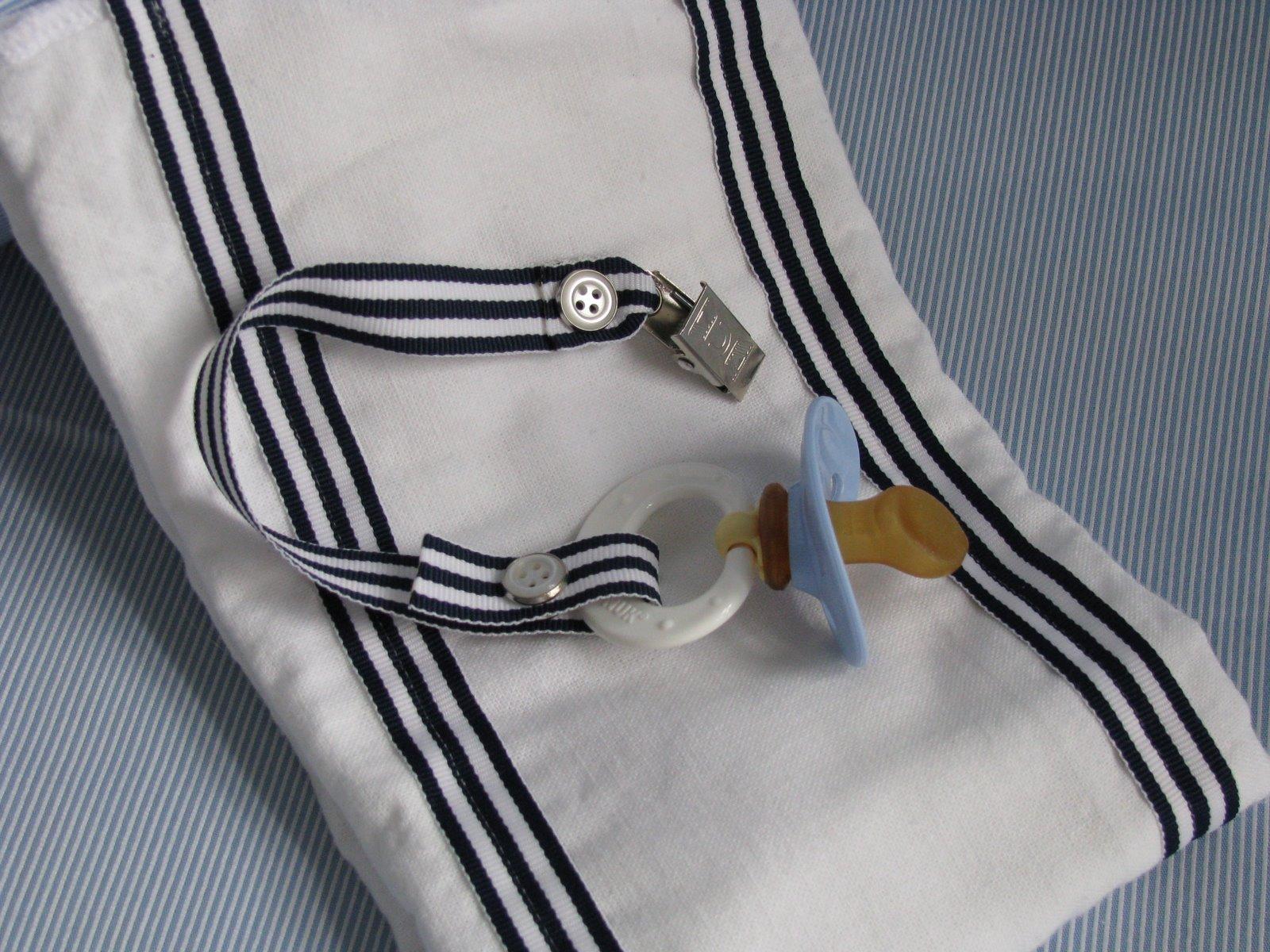 First, cut the ribbon 9 1/4 inches long and burn the ends slightly to prevent fraying. Put one end through the name tag clip. Pull 1 inch of ribbon through and secure with 1/2 of a snap set (this end does not need to actually snap.)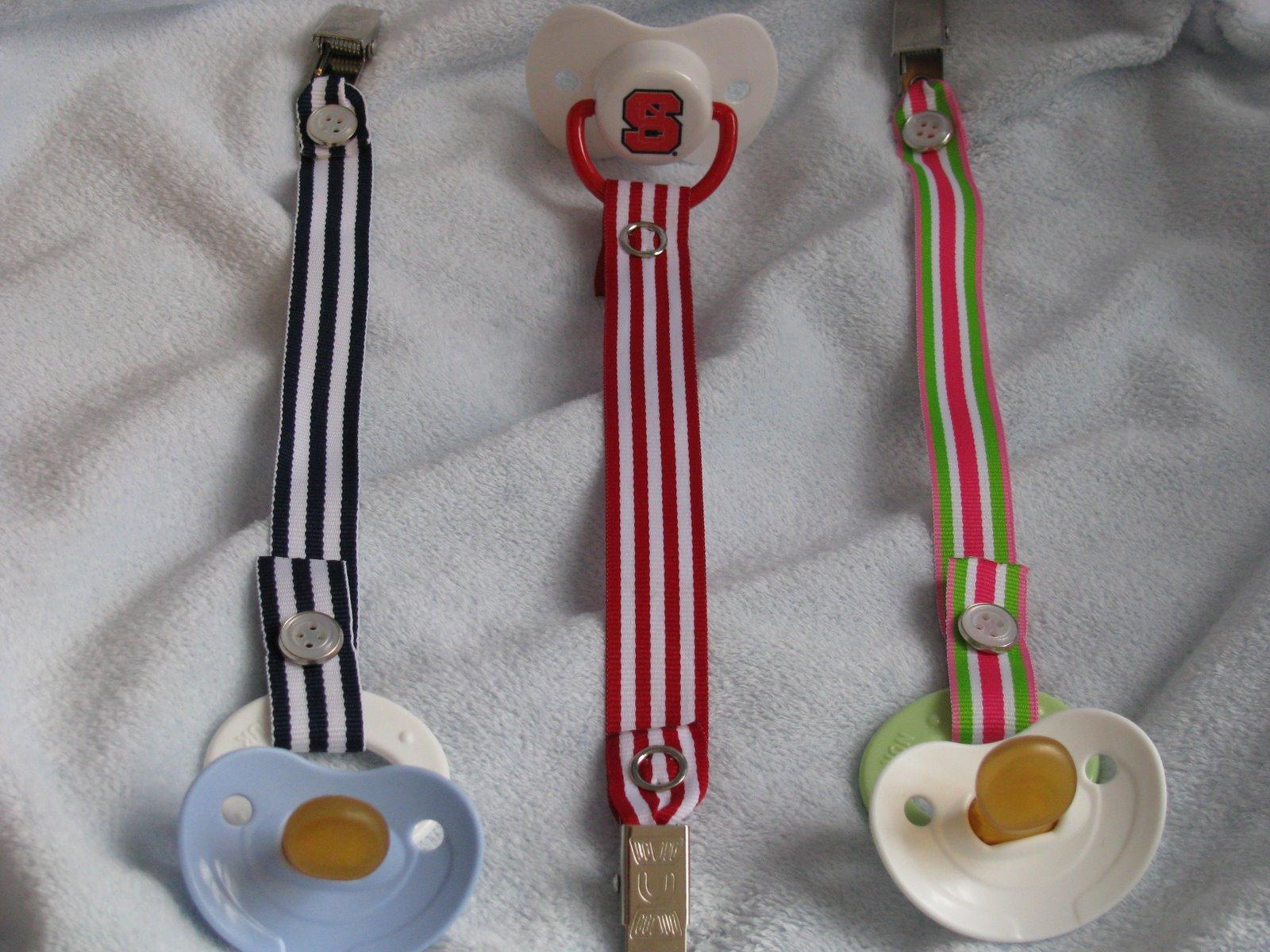 Next, fold the other end of the ribbon over 1 1/4 inch and attach a full snap set on this side. Be sure to leave a little extra ribbon to hold on to while you're unsnapping the paci since this is the side that will unsnap to hold that beautiful thing!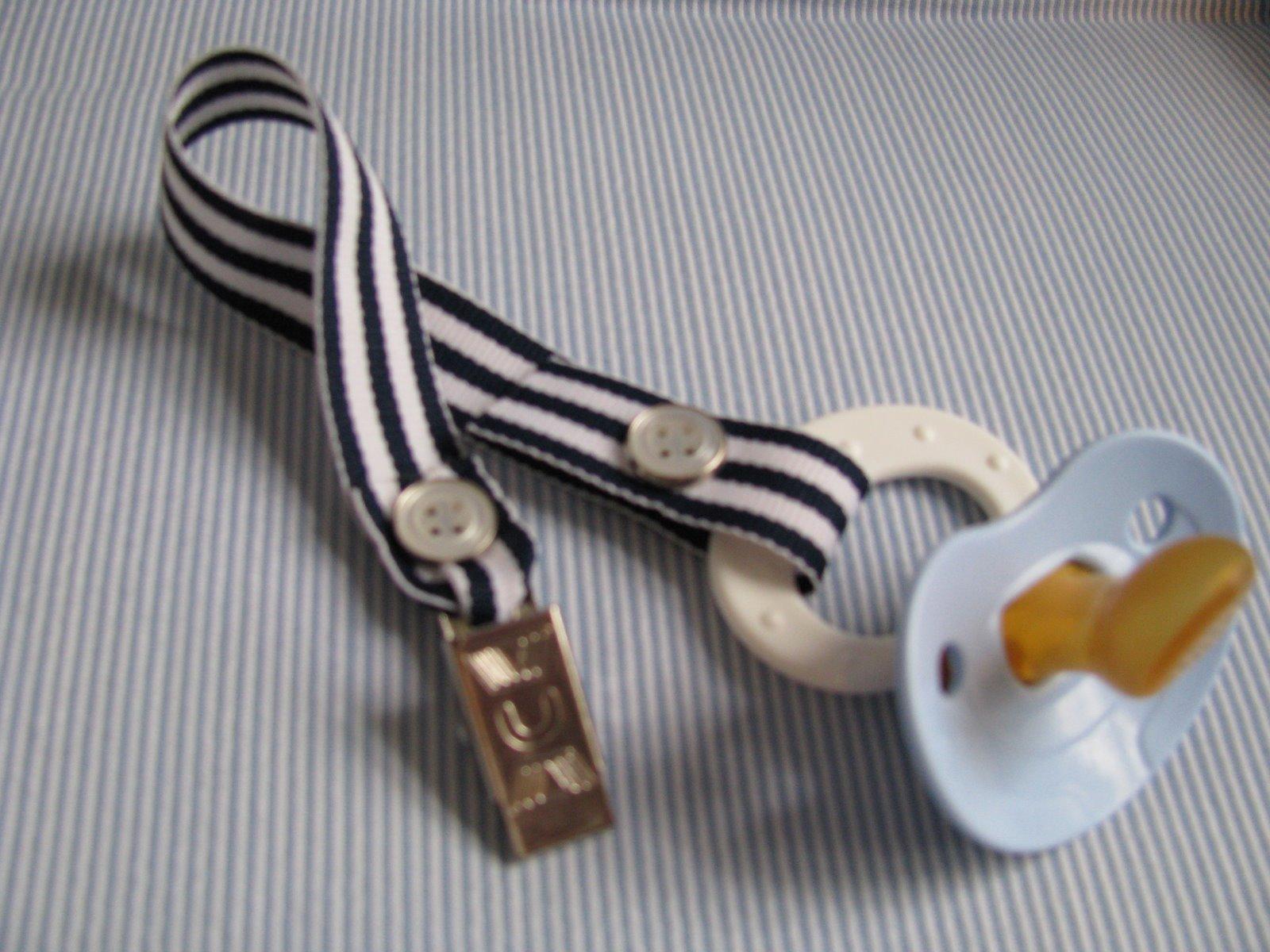 That's it! What a snap! Haha!
**It probably goes without saying, but I'll say it anyway… as with any toy, please monitor your little ones closely because the snaps could pose a choking hazard if they aren't secured properly. My three kids used these for years with great success!**