Remember way, way back when we were little and we made our very own stamps out of potatoes? Recently I've wanted to give the technique a try to make some gift tags. This is so easy and there are a million possibilities to how you could use this… think t-shirts, stationery… think about using apples instead of potatoes. Oh, I'm getting excited!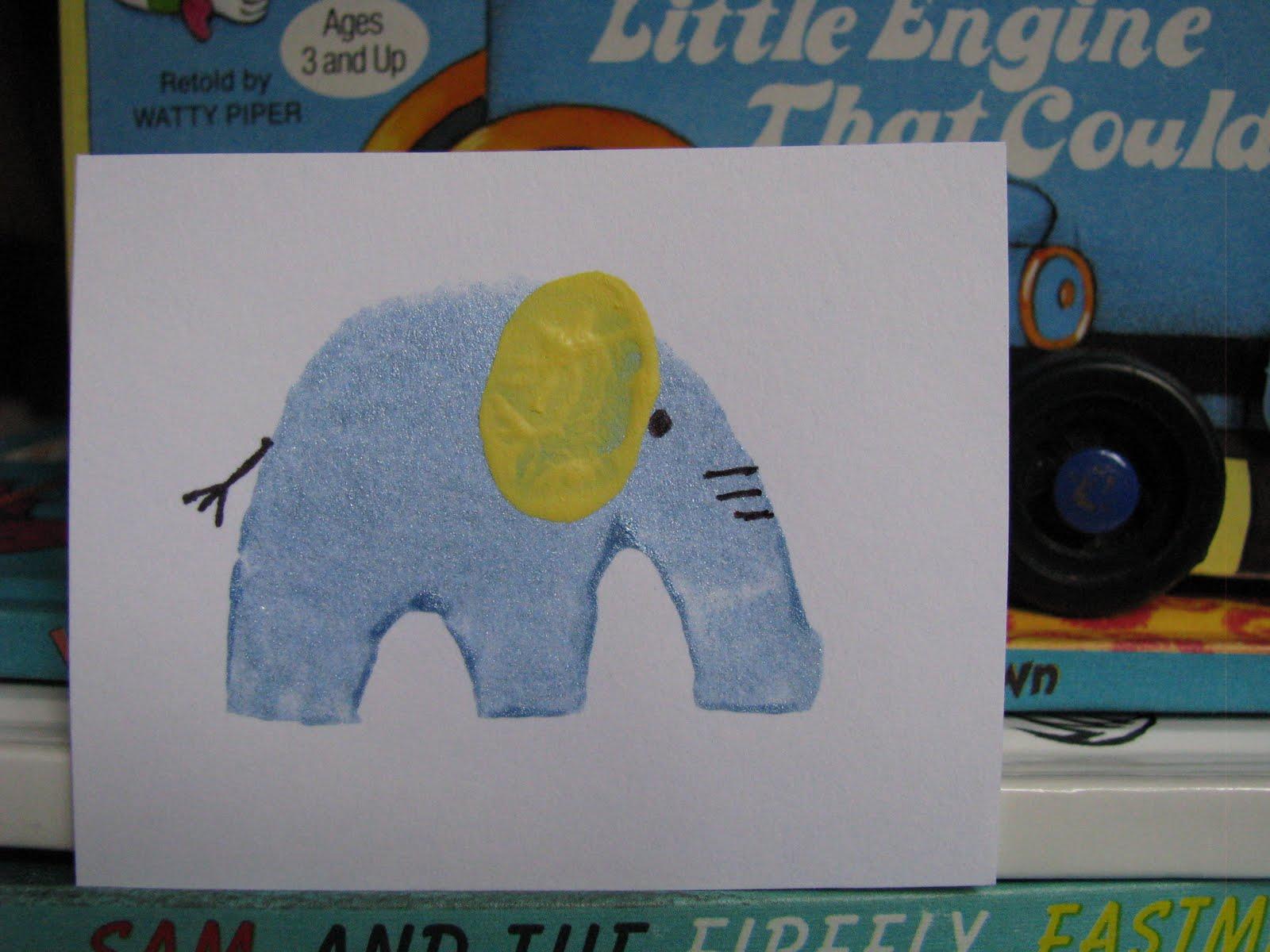 Here are the basic materials. I'd love to hear if you give this a try and what you decide to make.
Paint
Paper
Potato
Exacto knife
Knife
Paper Plate
Sponge brush
Towel
Felt-tip pen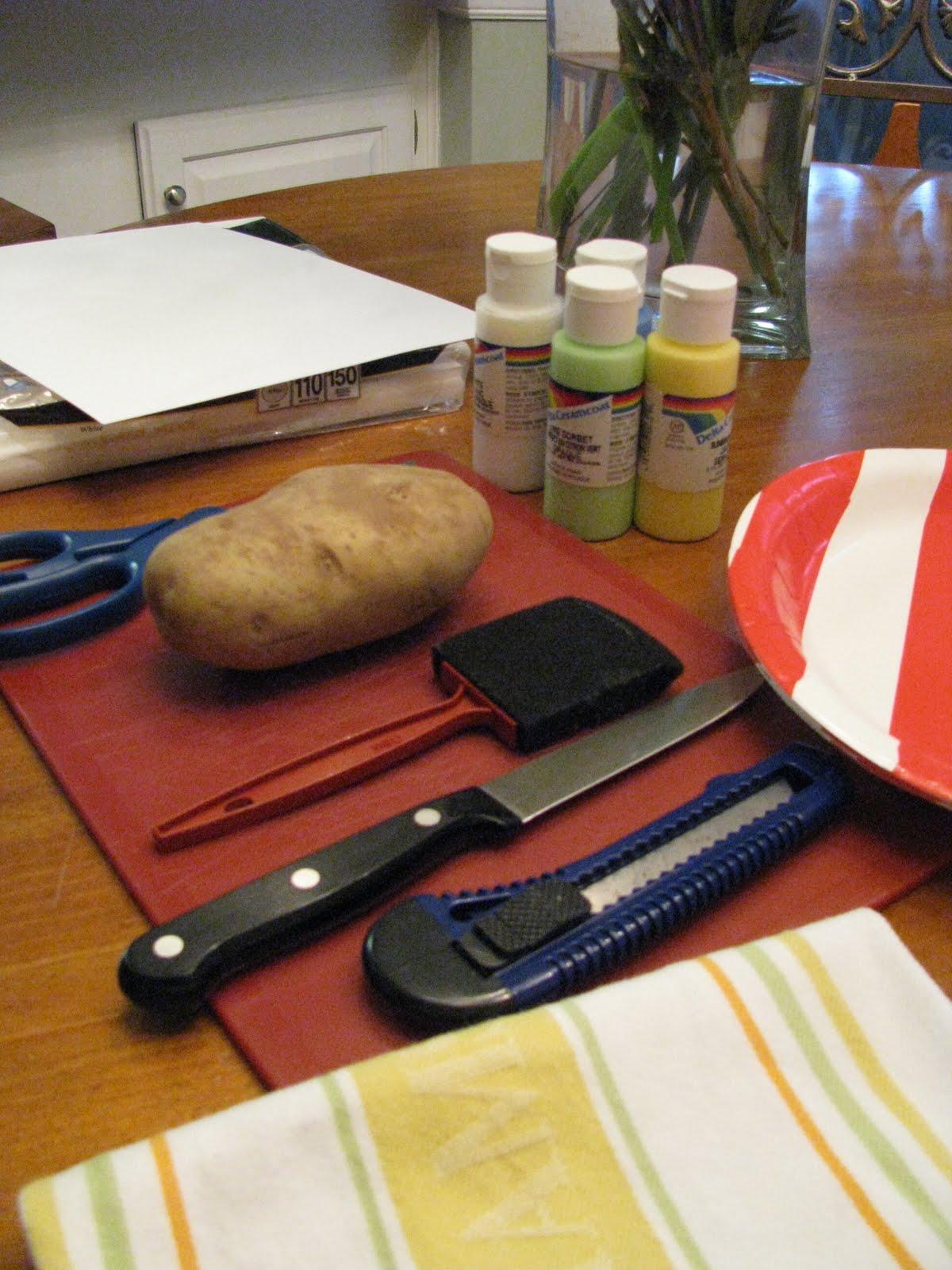 I checked out
Print&Pattern
to get some ideas for a design that I wanted to use. Here are some of my rough sketches.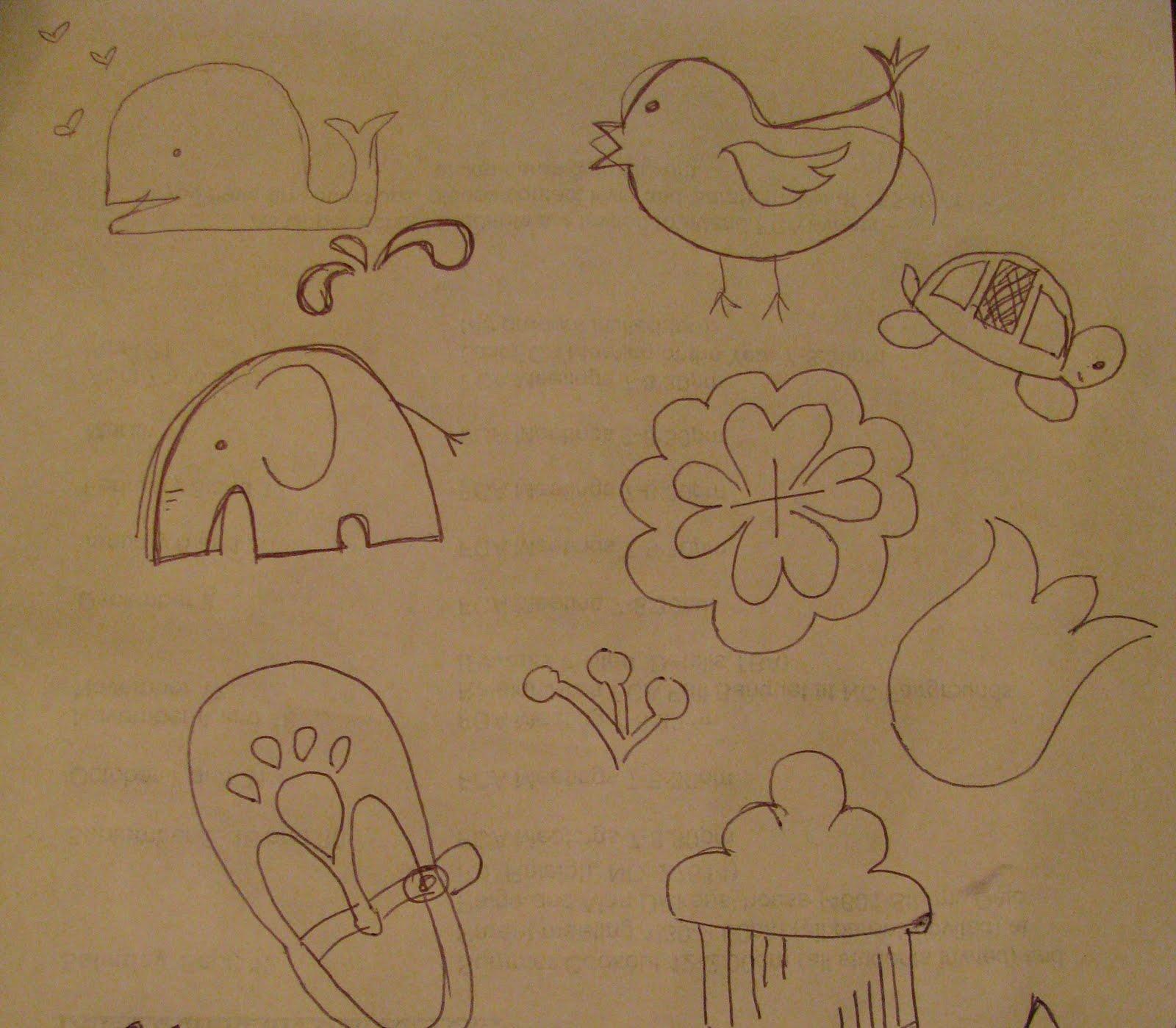 I chose to do an elephant. First I cut my potato in half, dried off the potato with a towel then roughly sketched the elephant shape with a felt-tip pen.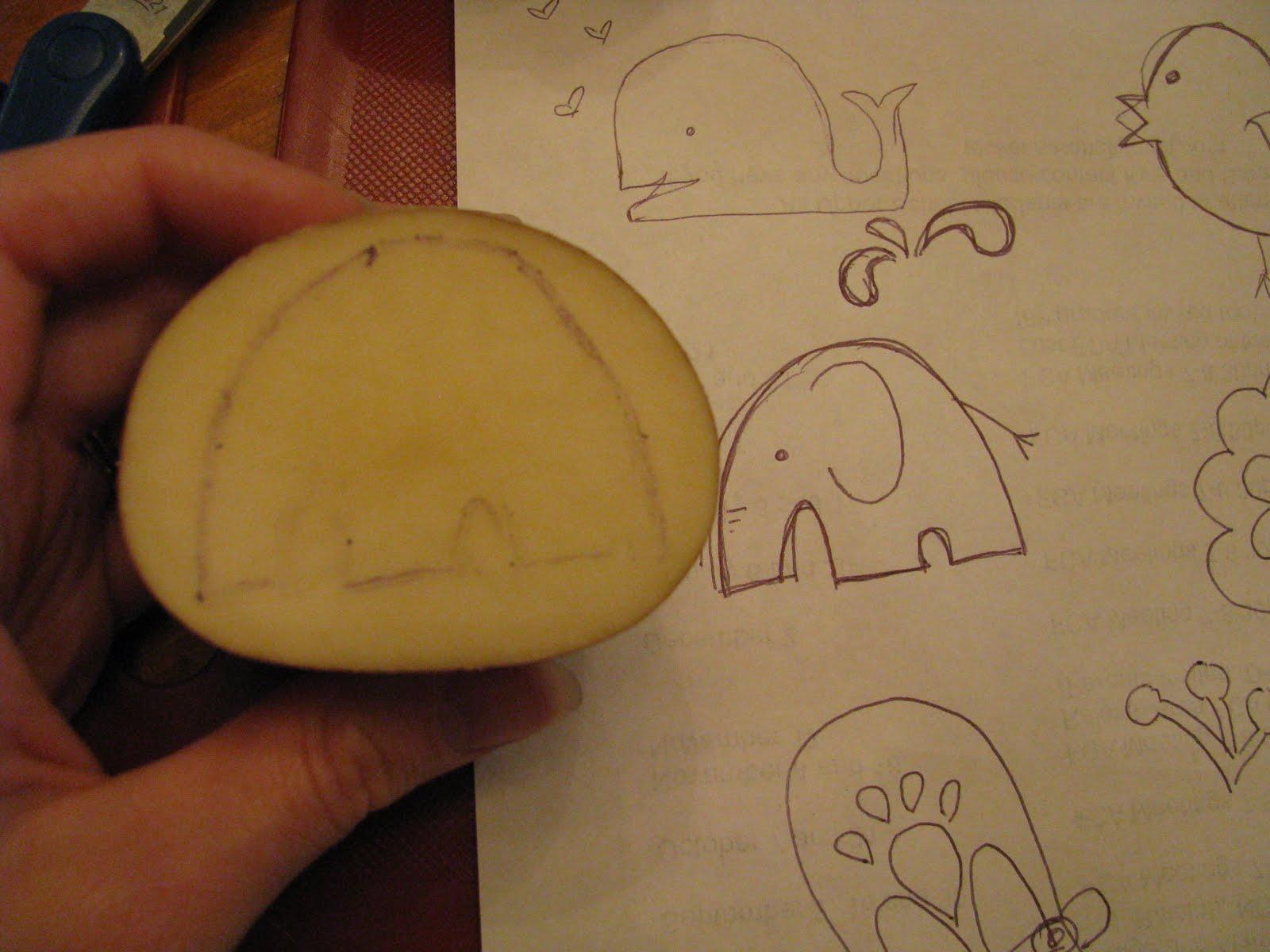 Then I cut out the background so that the elephant shape was raised.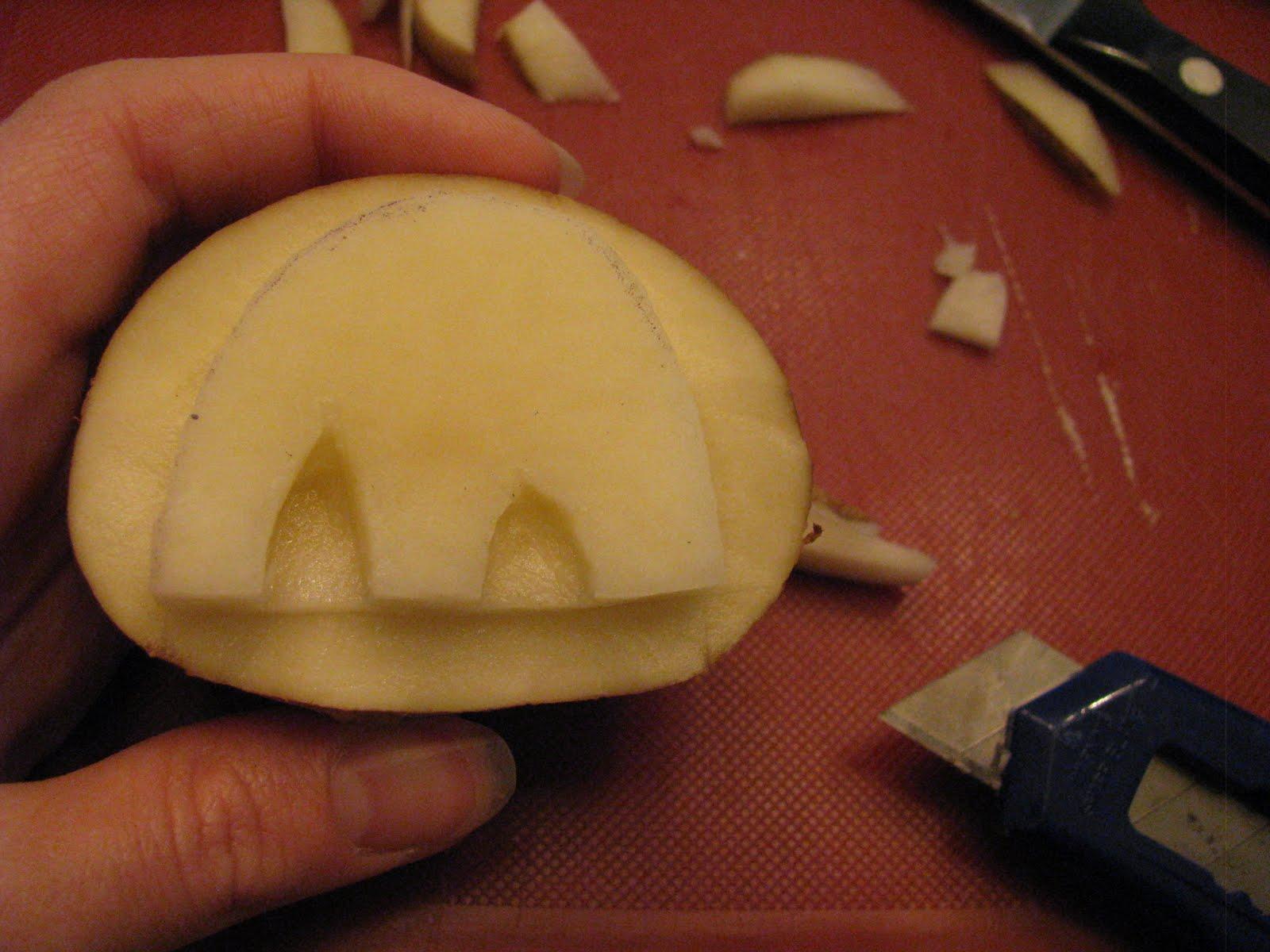 Using a sponge brush I wiped a thin layer of paint over my new stamp and stamped away.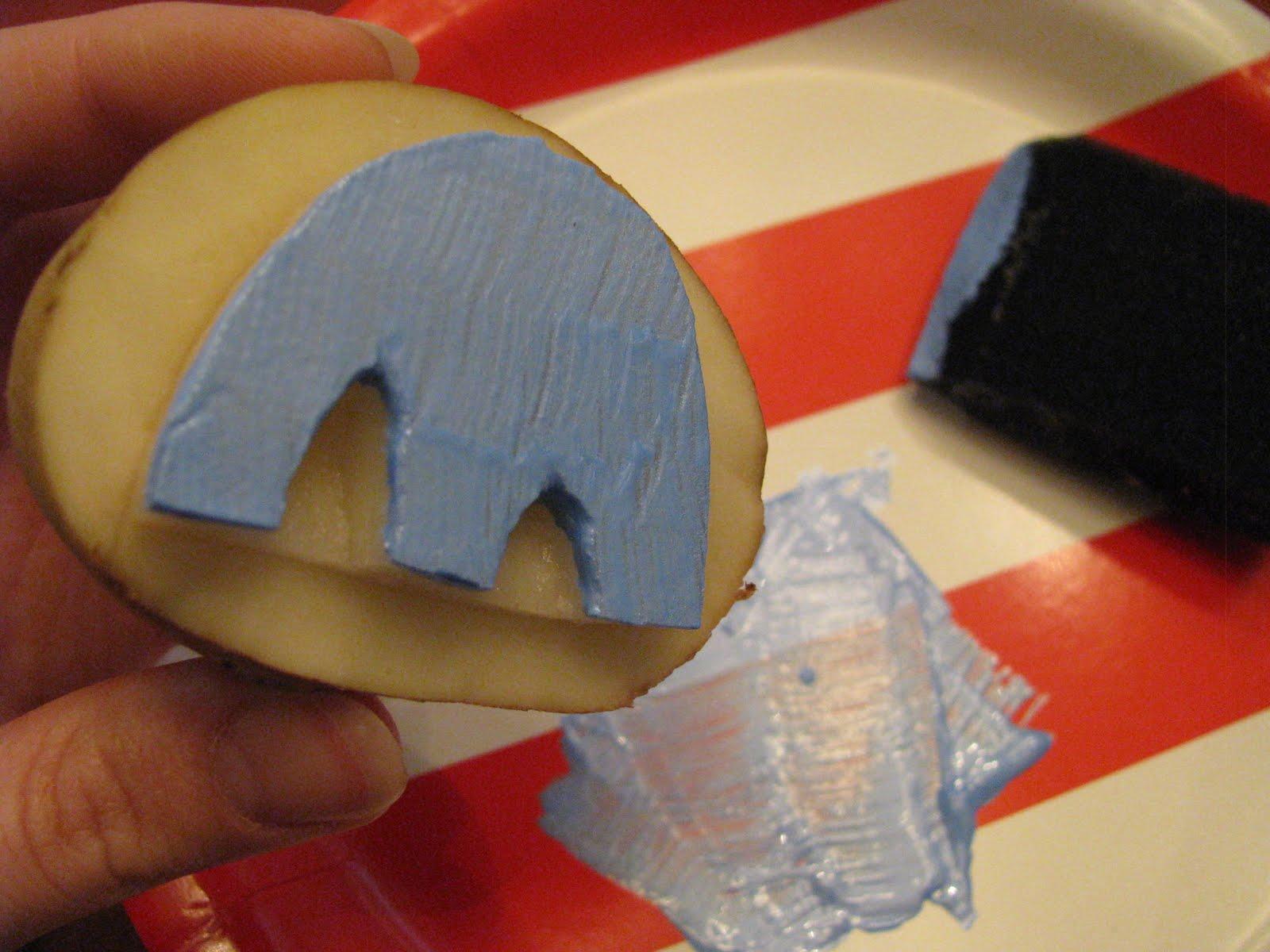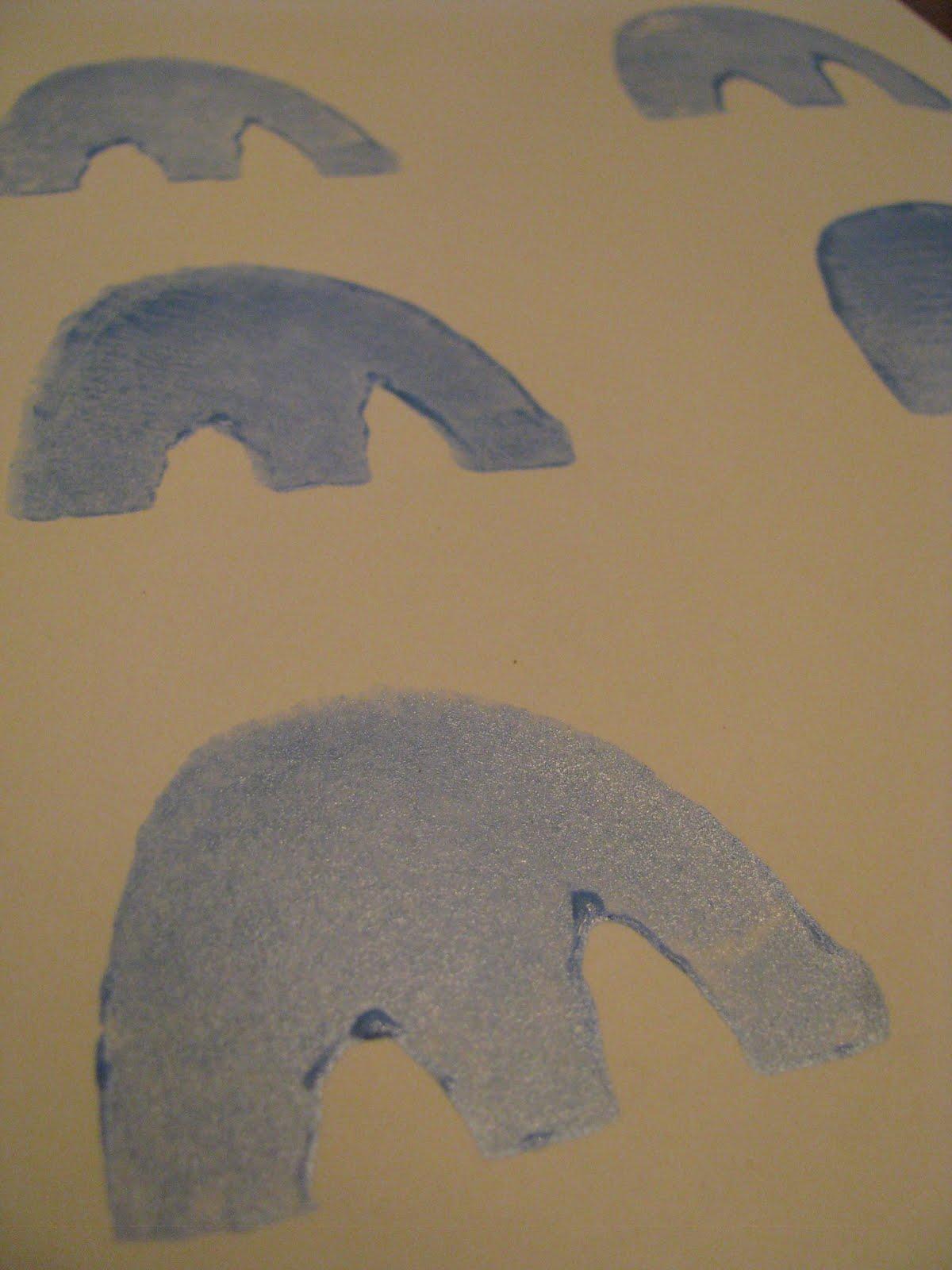 Then I made a second stamp for the ear and added those after the body of the elephant dried. After I finished I realized I could have just used my thumb for this step. Oh well.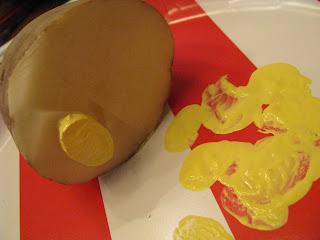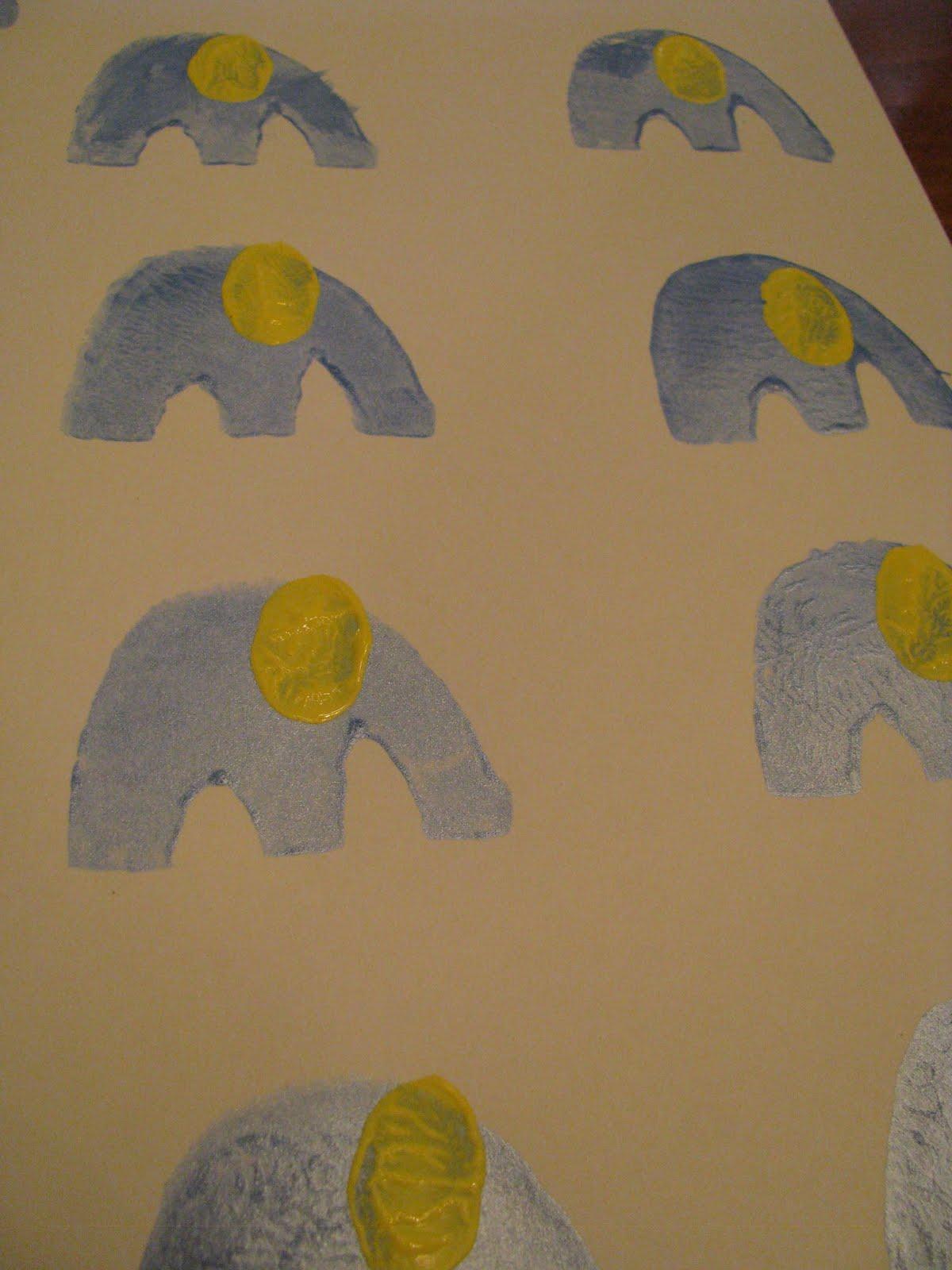 Here's my little fleet of elephant gift tags! Wouldn't these be adorable bookmarks, or thank you cards, or a stamped table cloth, or a onesie…. you see what I mean? The possibilities with this technique are endless!