I just finished a year of Bible study on the book of Revelation (a toughie, but sooo good!) and I wanted to thank the teachers who have been watching my boys each Tuesday morning. I decided to whip up a couple of thank you gifts.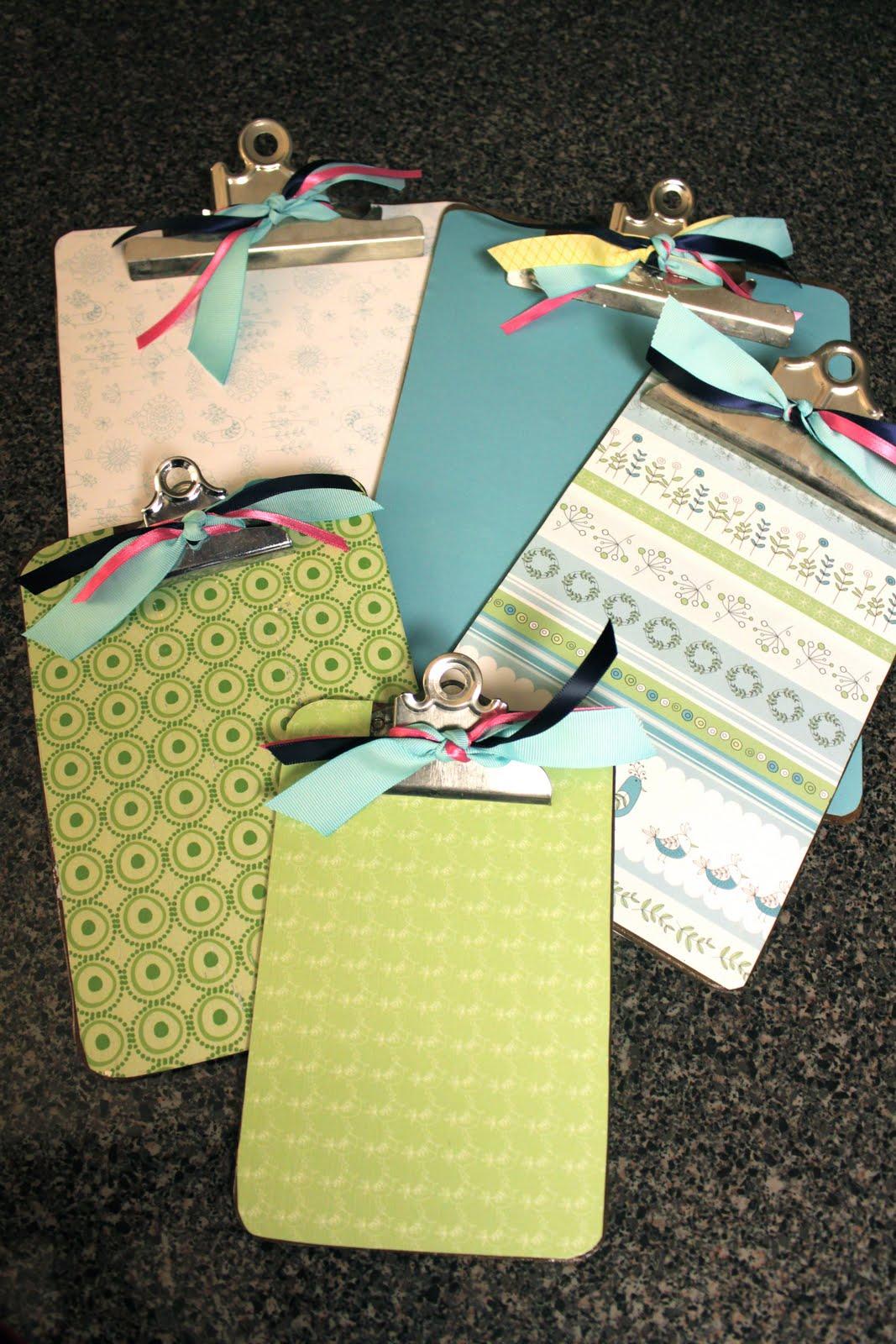 Wanna make some too? You'll need:
Clipboard
Mod Podge
Wide sponge brush
Paper
Ribbon
Old credit card
First, measure your paper by tracing the clipboard on the paper you chose and cut on the inside of your line. Cut out a piece of paper for the front and back and set these aside for a minute. I've made these before with tissue paper, wrapping paper, even old maps, but this time I used card stock and I was really pleased with how they turned out.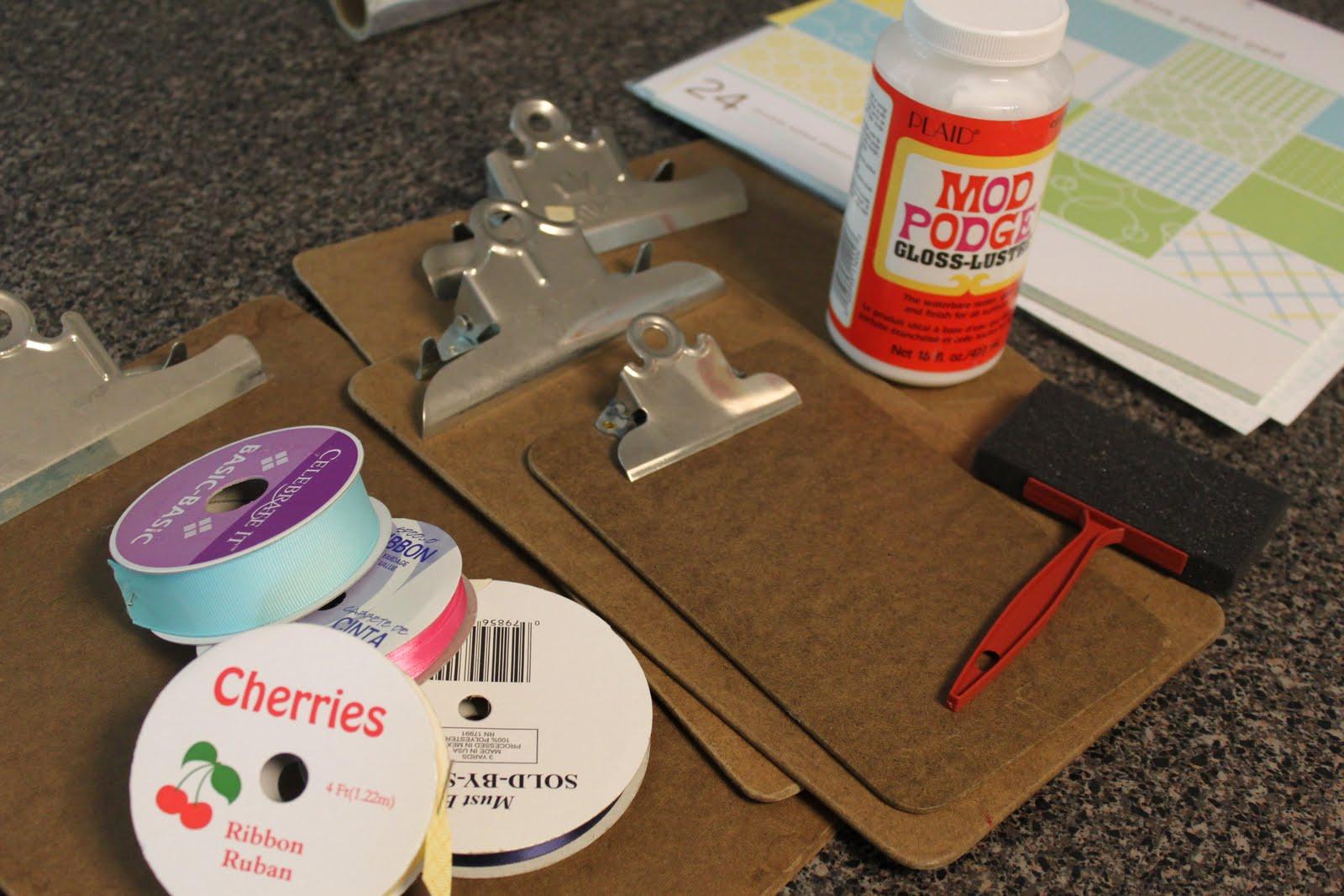 Put a thin layer of Mod Podge directly on the clipboard.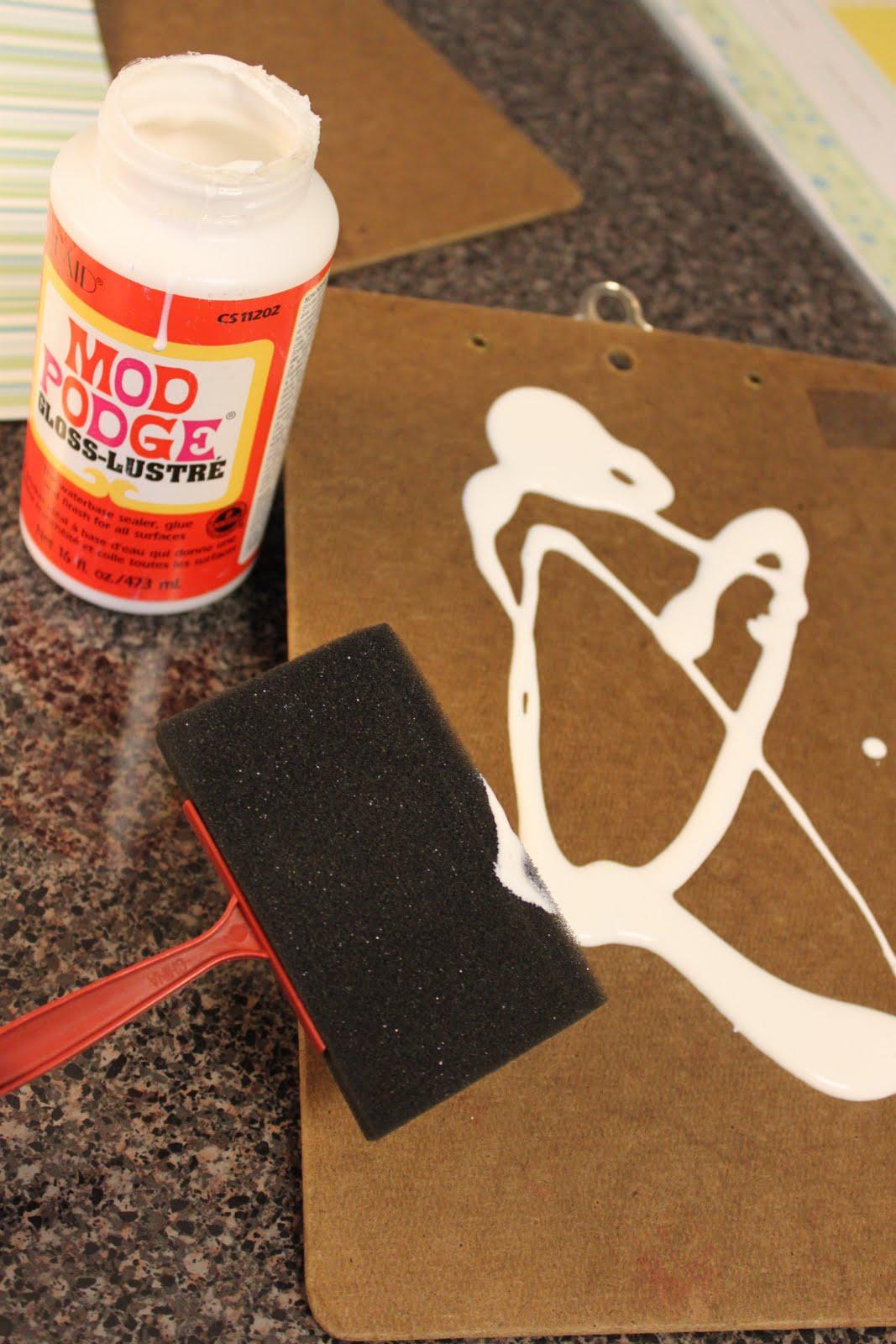 Use your wide sponge brush to spread it out like this: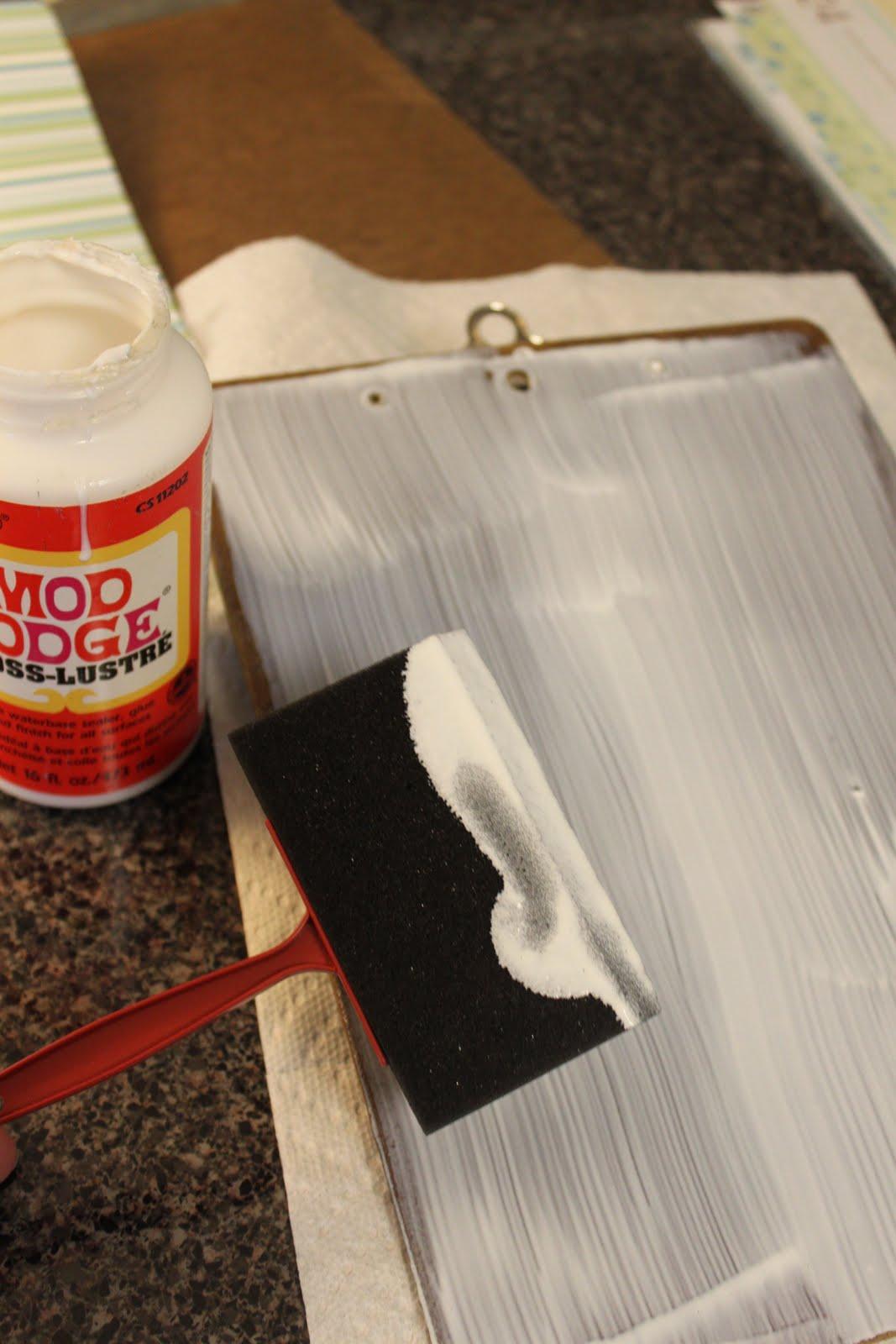 Then place your paper on top of the Mod Podge layer and smooth out the bubbles. You can use an old credit card or a food scraper. This is an important step so that you don't get any bubbles, don't just use your hands, I promise you'll miss some bubbles.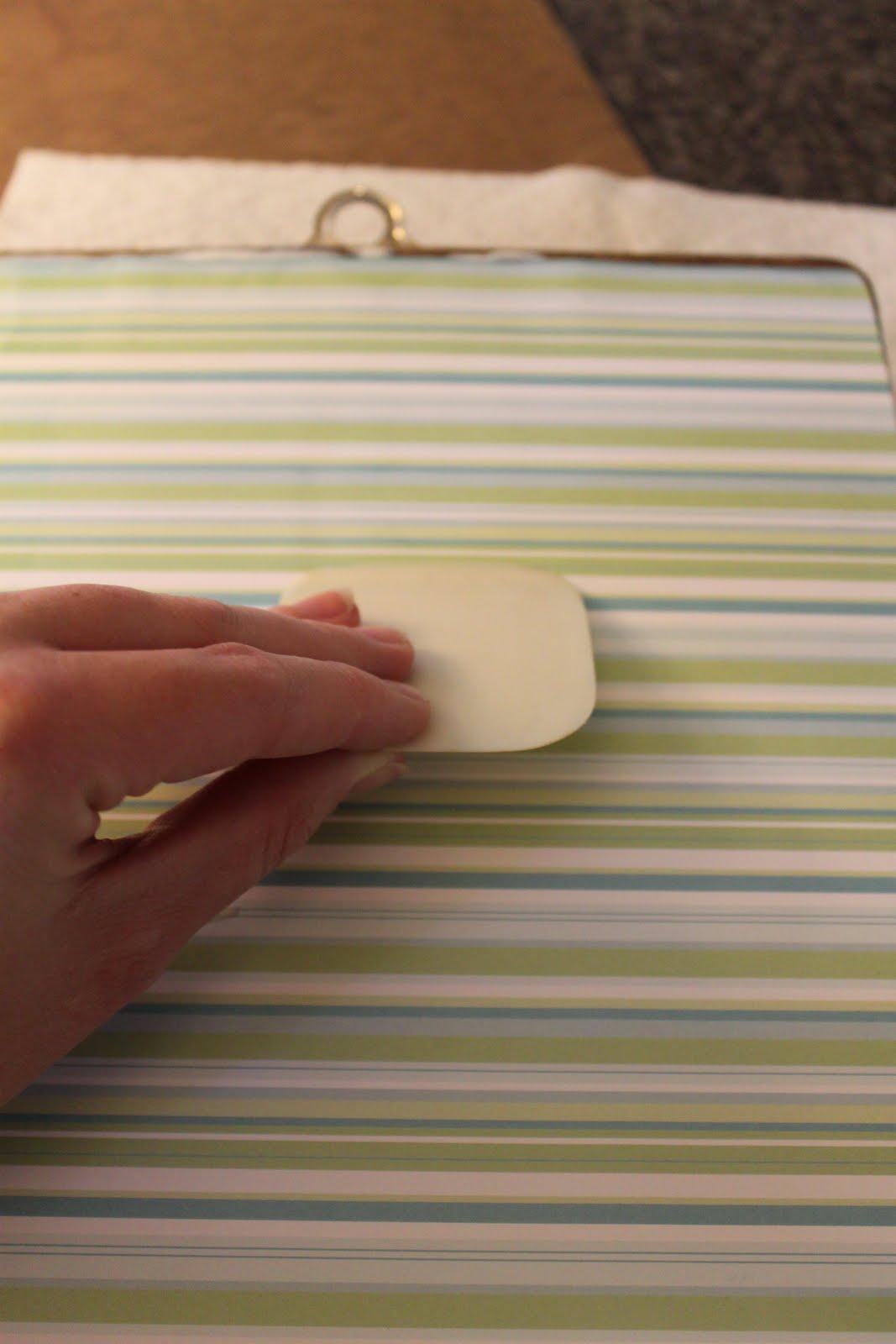 After the bubbles are smoothed out, put another layer of Mod Podge on top of the paper to seal it. Allow that side to dry. Repeat these steps on the other side of your clipboard. Once both sides are done, prop up your clipboard and allow the whole thing to dry for a couple of hours.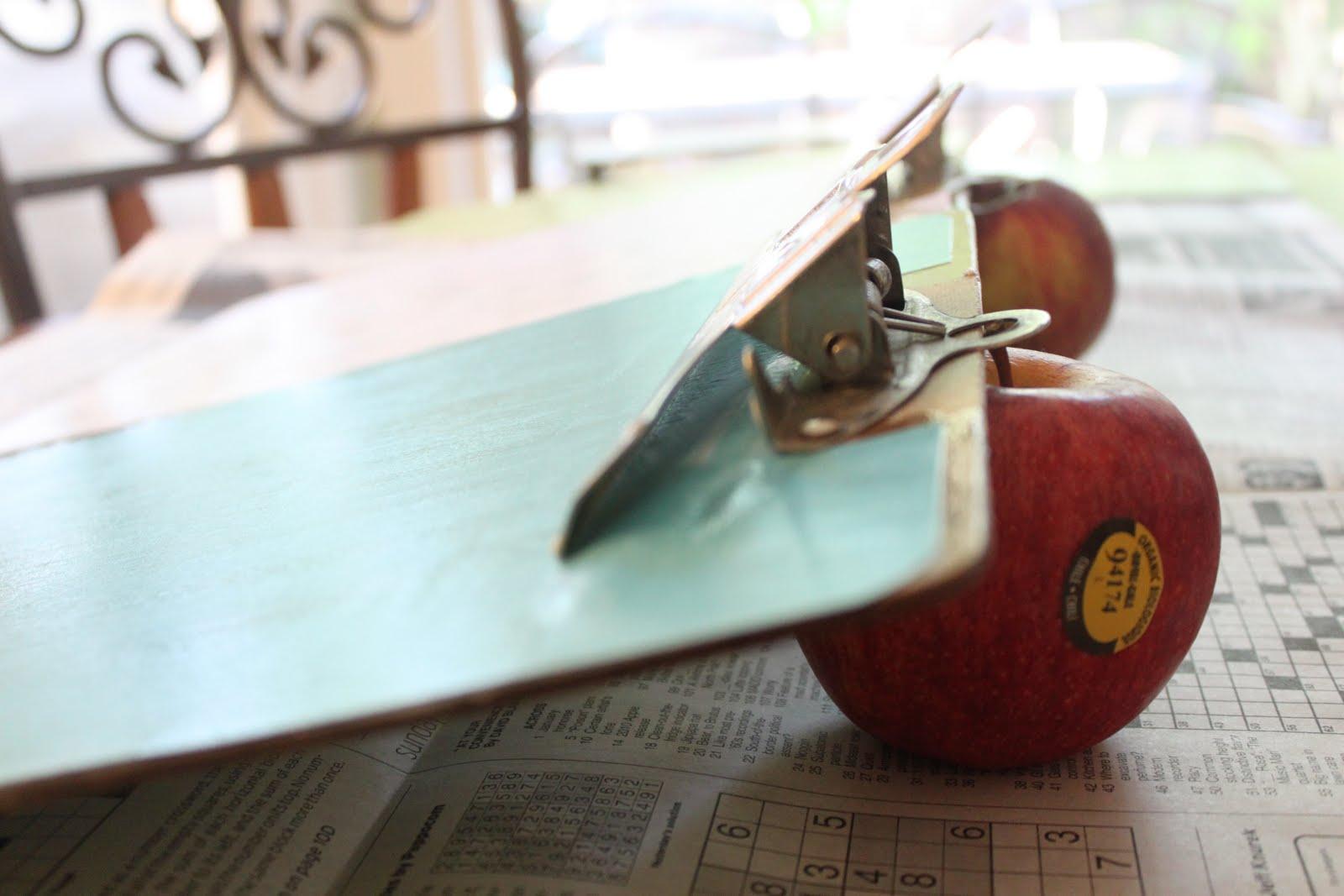 After it's dry you can attach the ribbons. I threaded the ribbons under the clip and tied it around rather than through the loop at the top.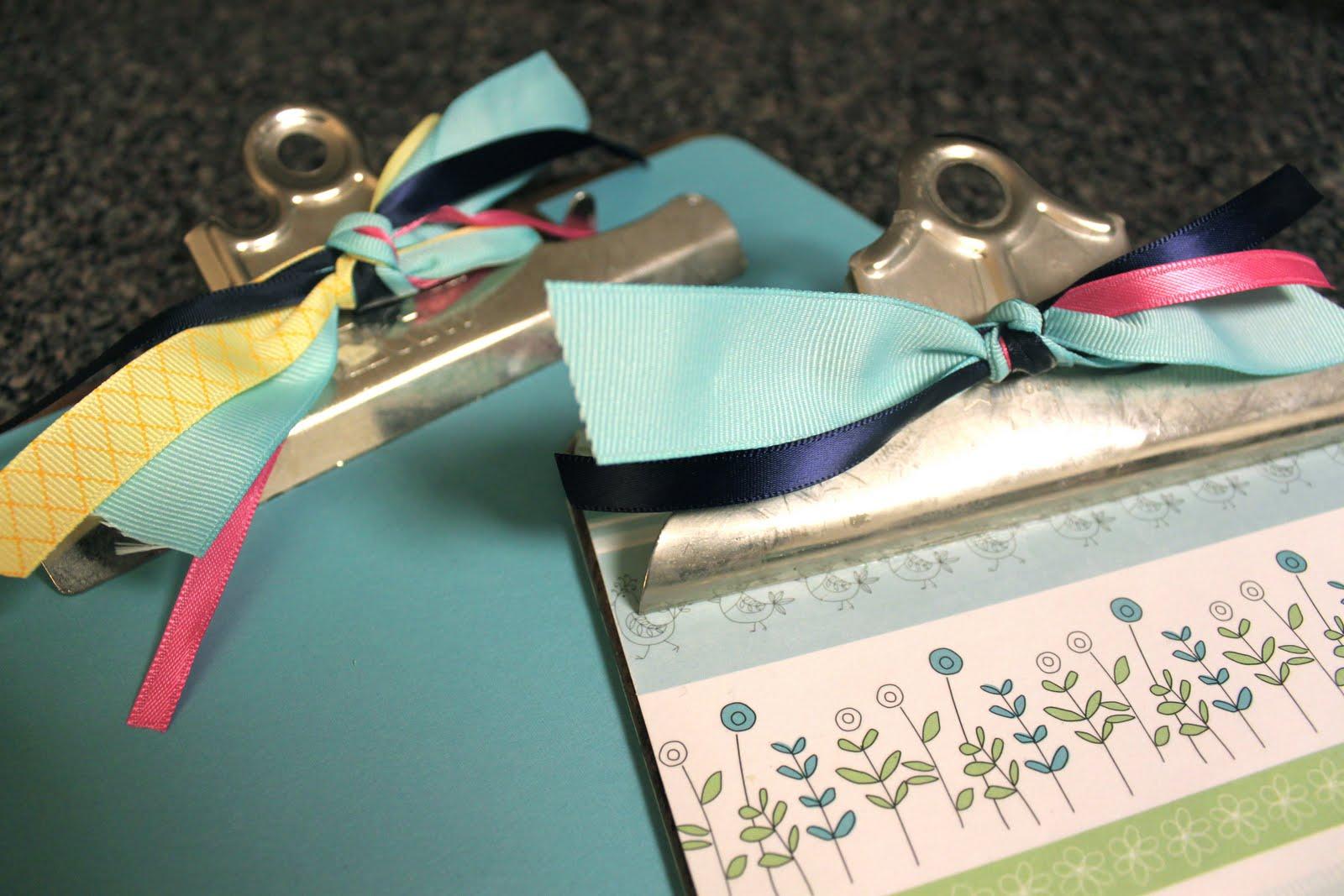 Then package them in cellophane, because what girl doesn't like getting a gift wrapped in cellophane?! I love that stuff!