What do you get when you combine two Goodwill sweaters and an old grey t-shirt?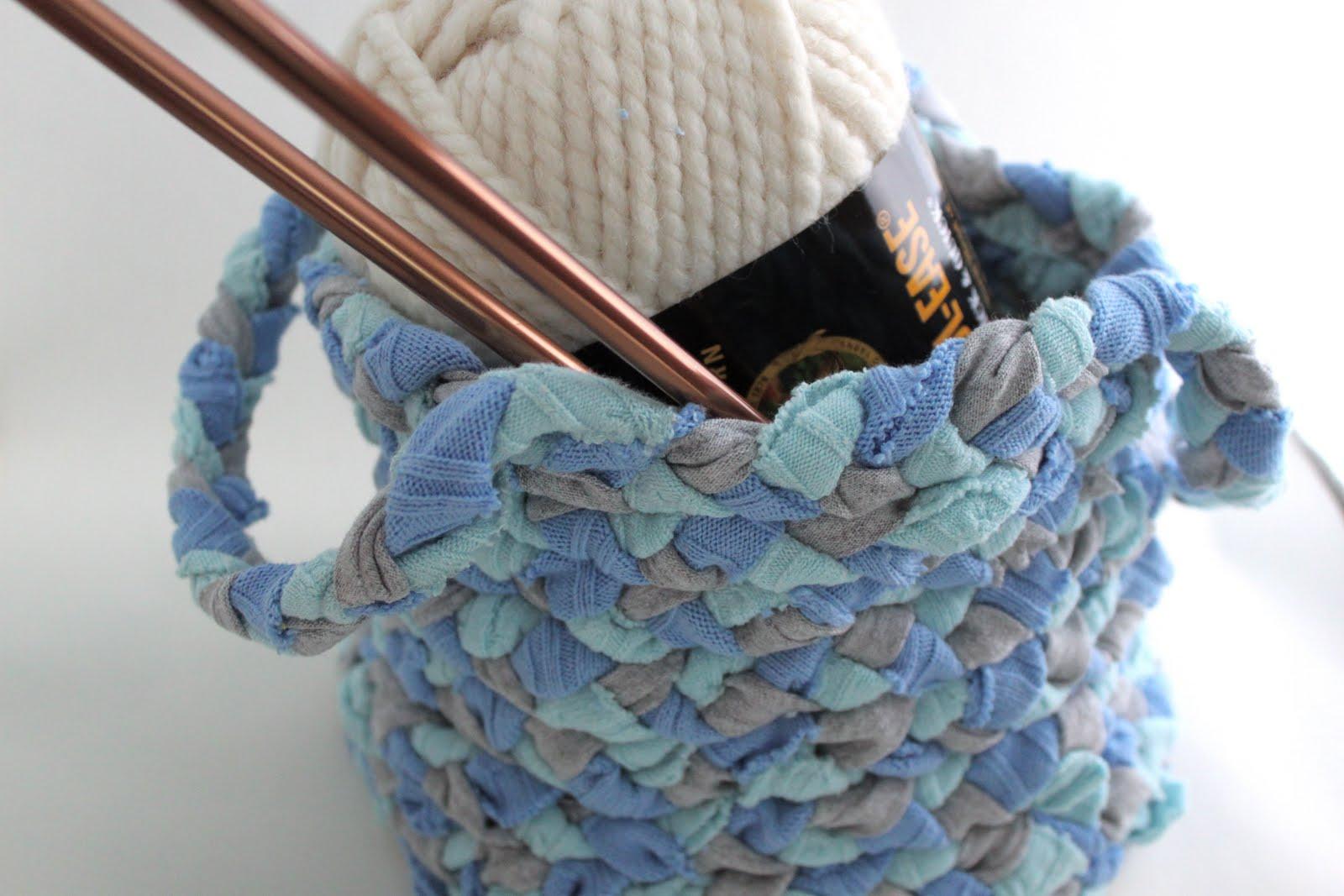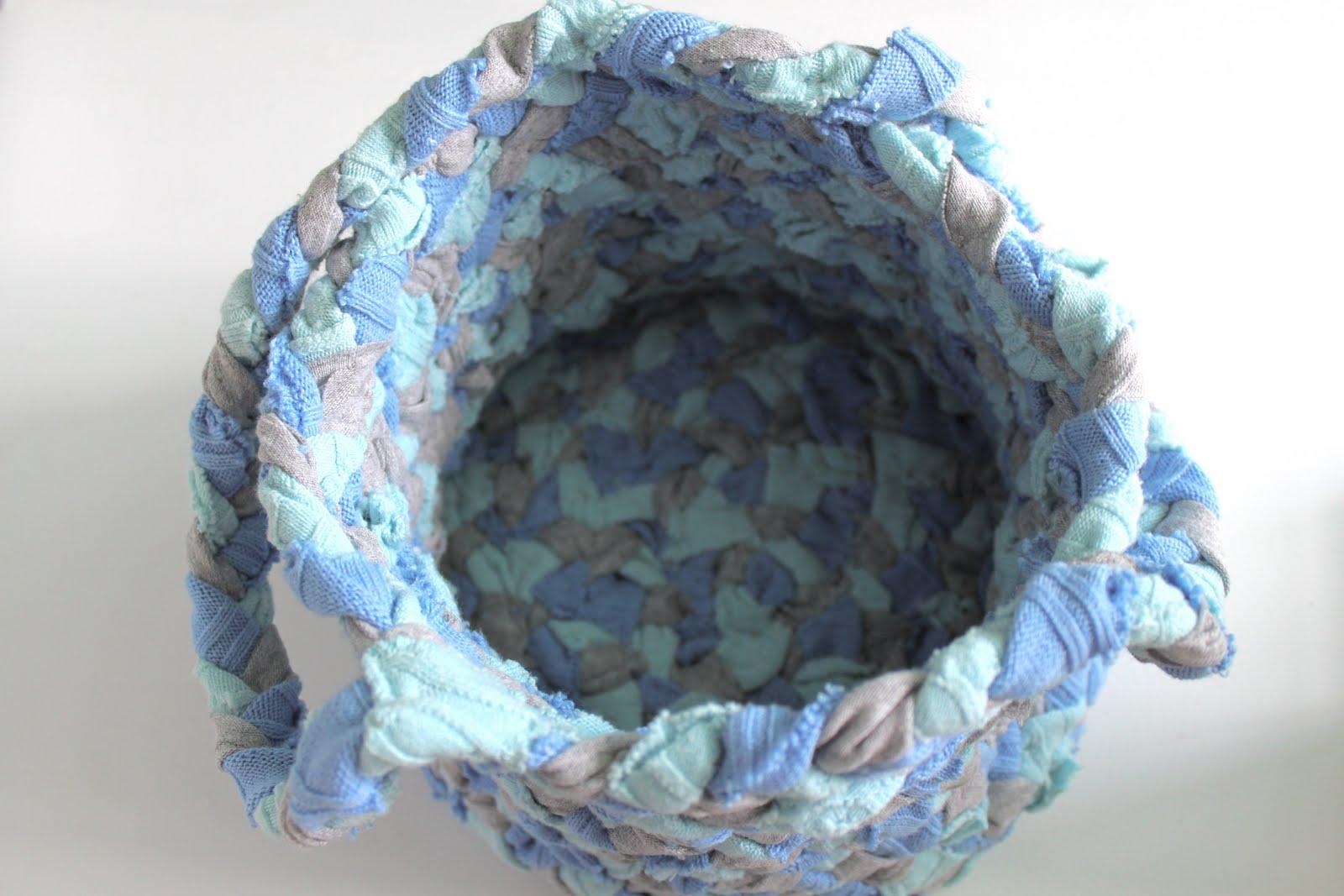 Rag rug meets slouch bag!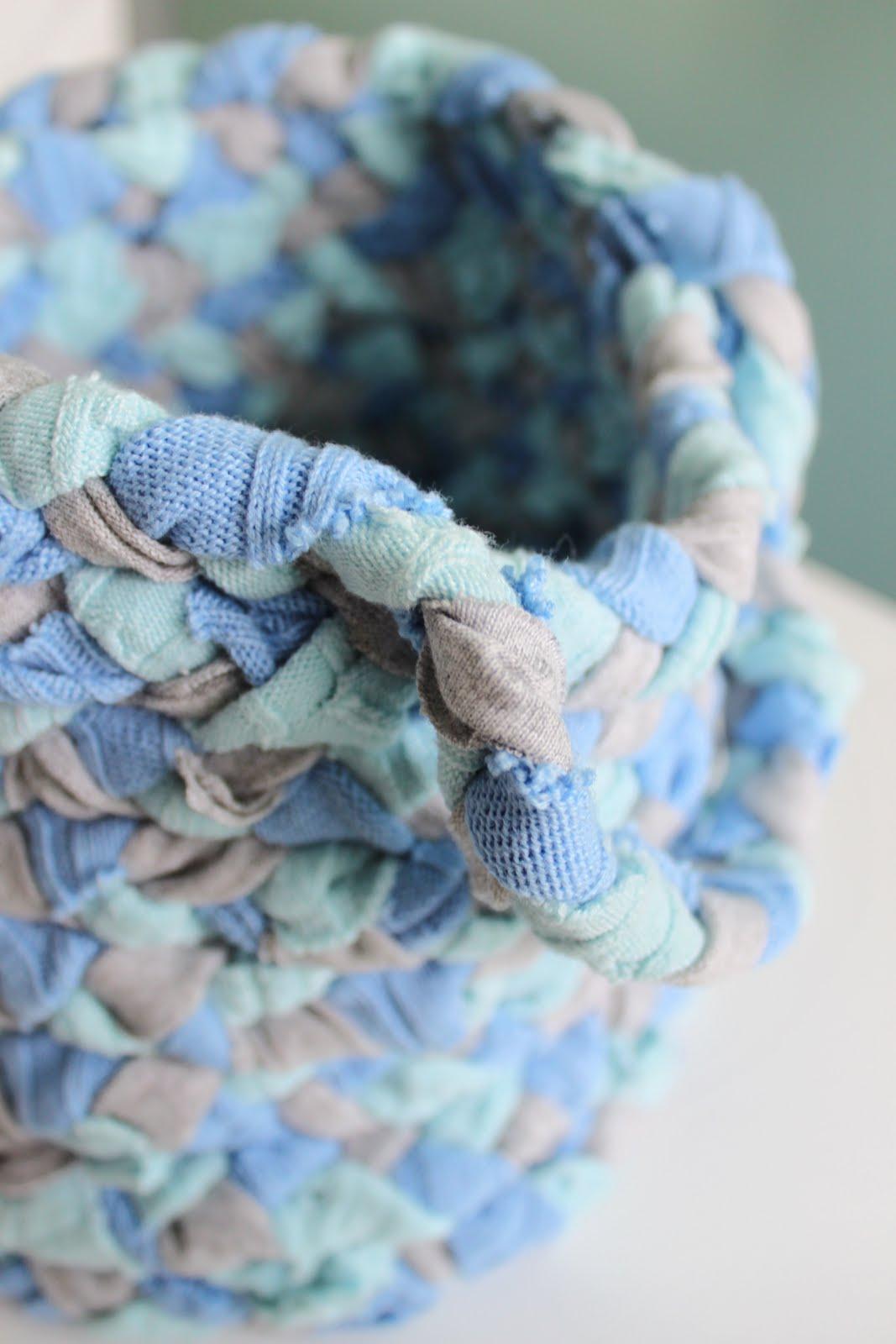 Perfect for my knitting treasures.
To make this I prepared my rag strips first (instructions here), braided the strips together to make a long braid, then wrapped the braid in a coil and whipstitched it together on the inside of the bag as I went.