For my little boy's second birthday I wanted to make him something special, so when I saw Jill's
Cozy Car Caddy
on
So you Think You're Crafty
last week I knew that would be the perfect gift! It's made from an old pair of jeans, scrap ribbon and scrap fabric.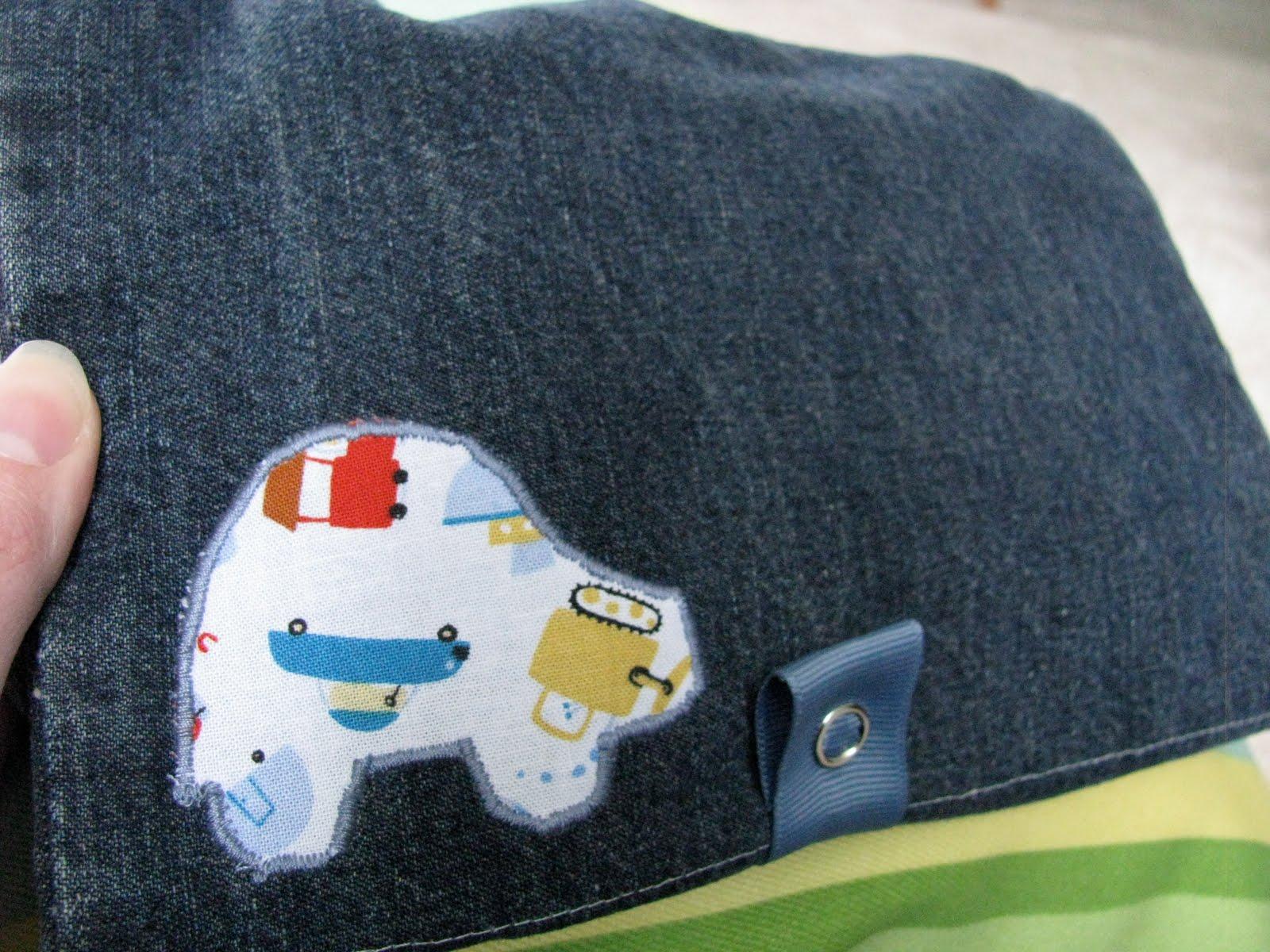 I love that Jill made one half of her "Cozy Car Caddy" a car holder like this and the other half was an adorable road made out of black felt.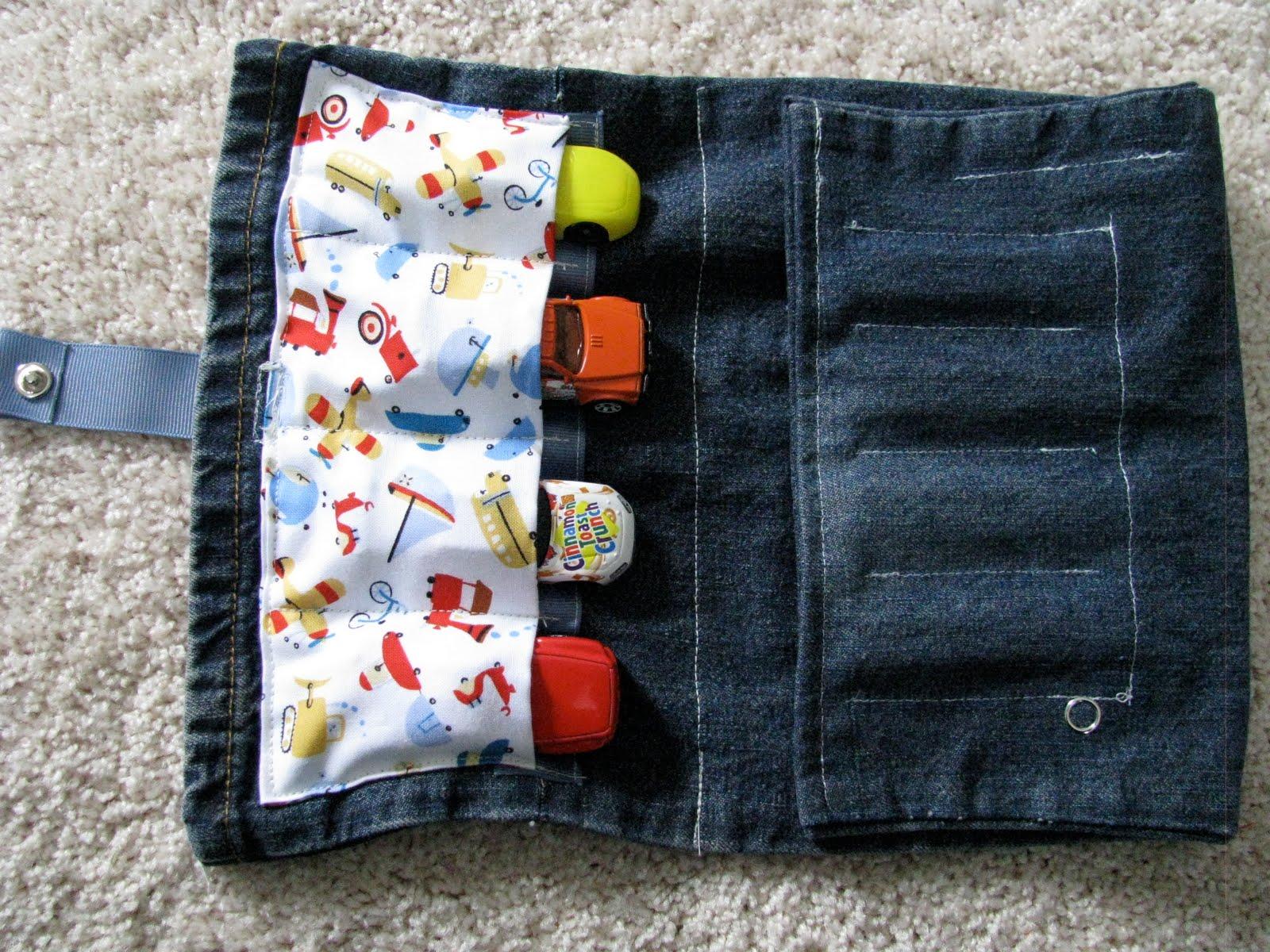 I didn't have black felt, so I decided to make something a little different out of the other side of my clutch…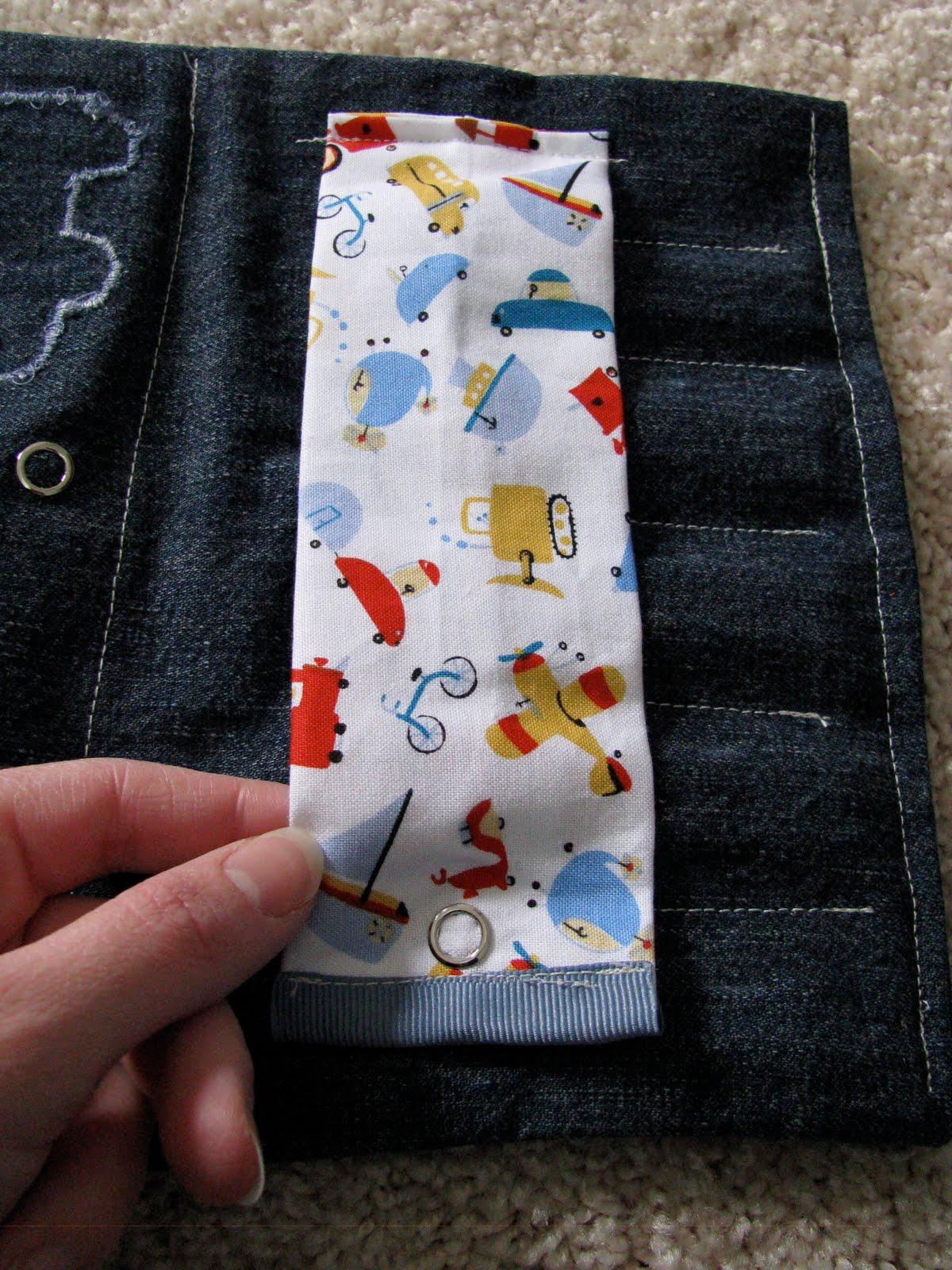 I made it into a crayon holder with a little flap so that the crayons wouldn't share their beautiful colors with the cars on the other side.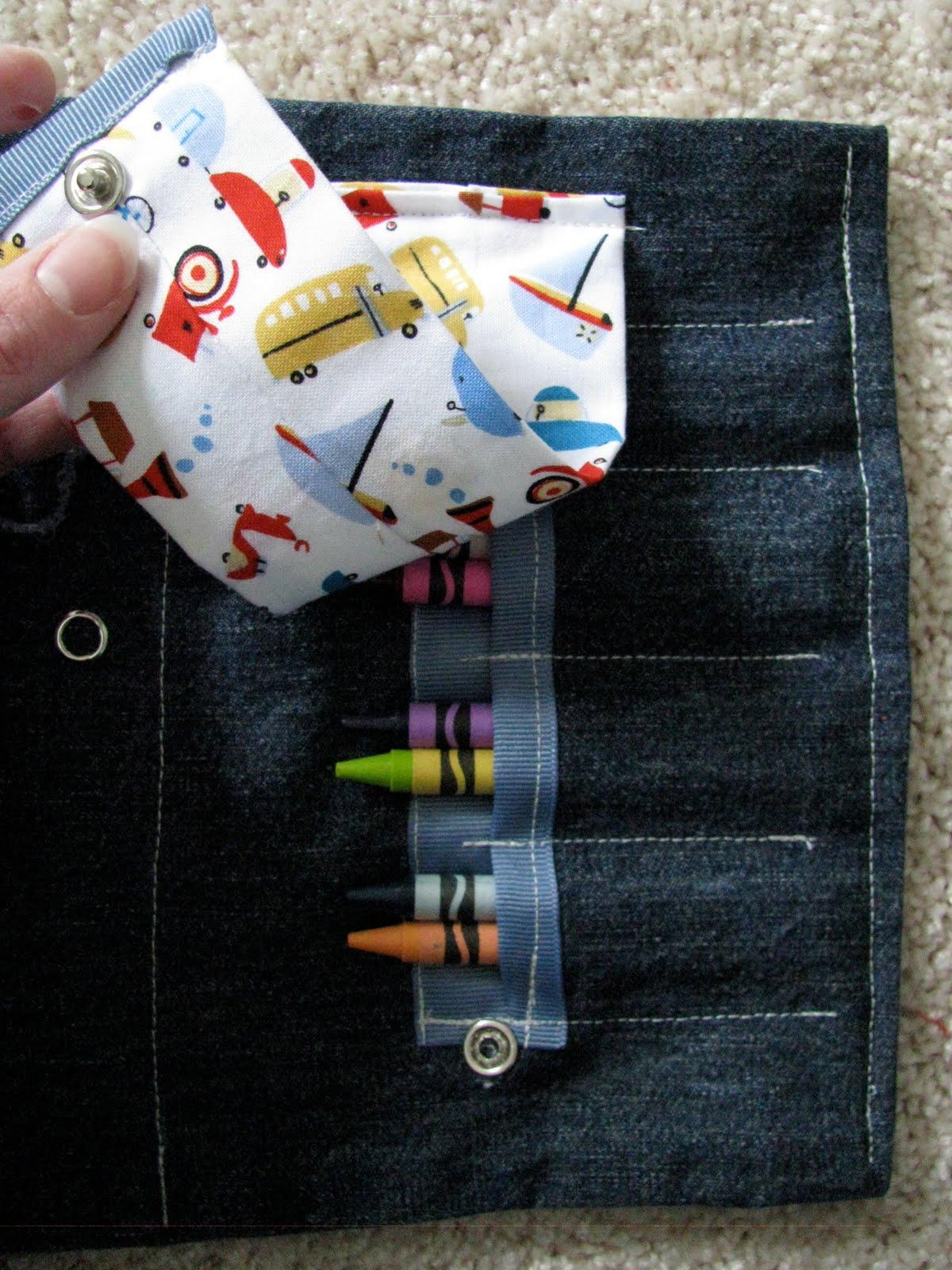 The middle is a little pad holder.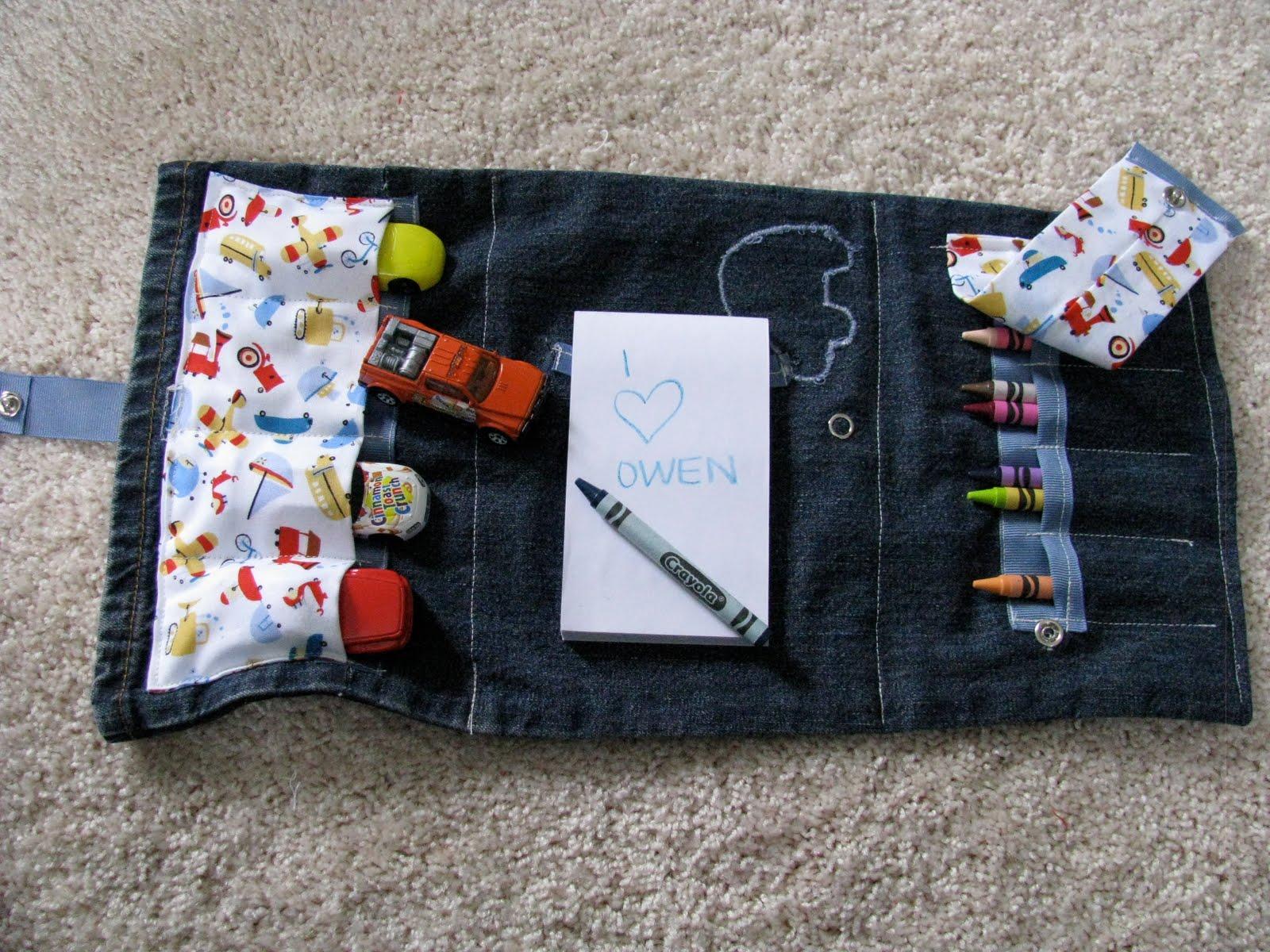 Owen loves it and it's a great distraction when we're eating out.