I decided to combine week nine and ten of our Super Smart Summer Plan because you know, we all needed a break from the usual!  If you're new here, start here to read about our laid back learning plan.
Super Smart Summer… "Beach Days and Under the Sea" Weeks
-"The Rainbow Fish" by Marcus Pfister
-"One Fish, Two Fish, Red Fish, Blue Fish" by Dr. Seuss
–
Shell creatures
– This is one of our favorite activities to do at the beach!  When I was a little girl, my grandmother introduced me to her beautiful collection of tropical shells from all over the world then handed me a glue gun and let my imagination go to work.  We created all kinds of silly creatures together with those shells.
A couple of years ago I let Owen decorate a treasure box and try his hand at it.  This is what he came up with.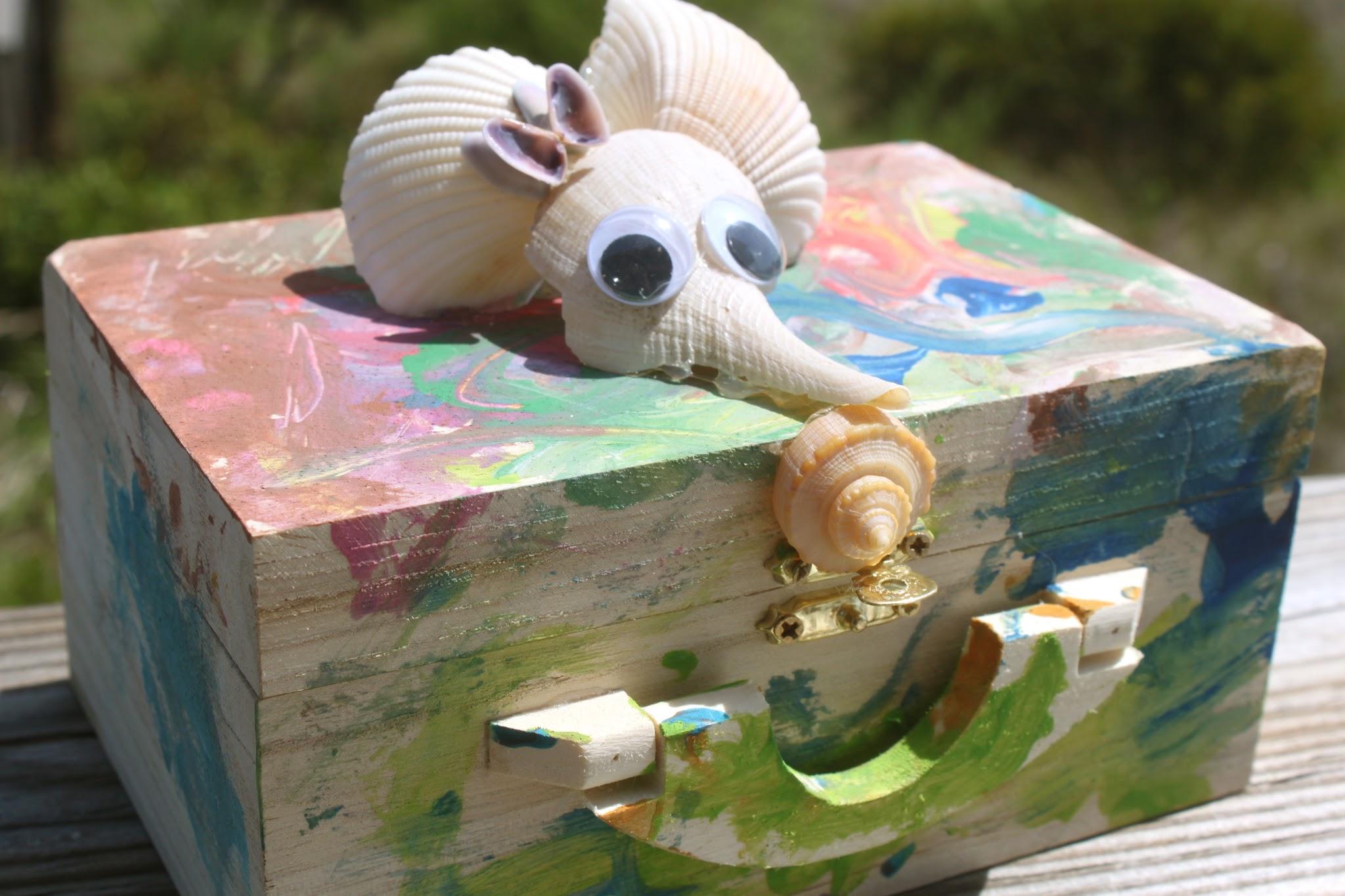 –Sink and float activity– Collect a bunch of little items around the house and test each to see which sink and which float.
–Paint shells–
–Shell sorting– Sort shells by color, size shape, texture
–Message in a bottle– What a great way to practice handwriting… write a message and send it out to sea or bury it in the sand.  (You can always pick it up during nap time so you're not littering.)
–Shark attack– These were made using paper plates.  Chomp!
-Other activities and ideas for things to make and do at the beach can be found on my
DIY at the Beach
Pinterest page.
-Goldfish crackers
-Tuna salad on fish-shaped bread
-Blue jello with floating Swedish Fish- "Shark infested waters"