I've finally finished the embroidery work I wanted to do on my big summer project! Thanks for sticking it out with me through my
first
and
second
updates. We've come along way!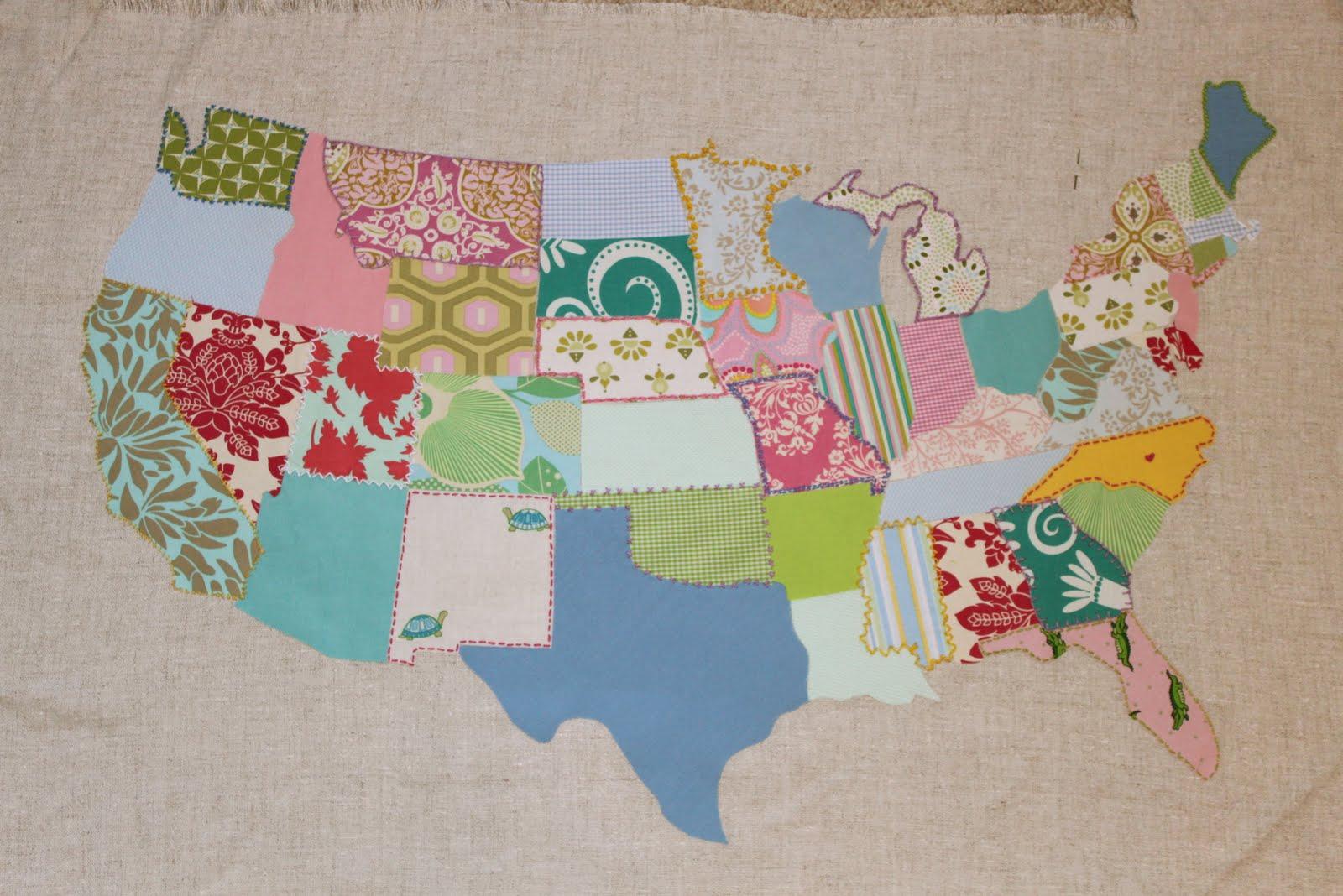 The funny thing is that I've never actually done any embroidery, so I studied a few picture tutorials and got to work, learning as I went.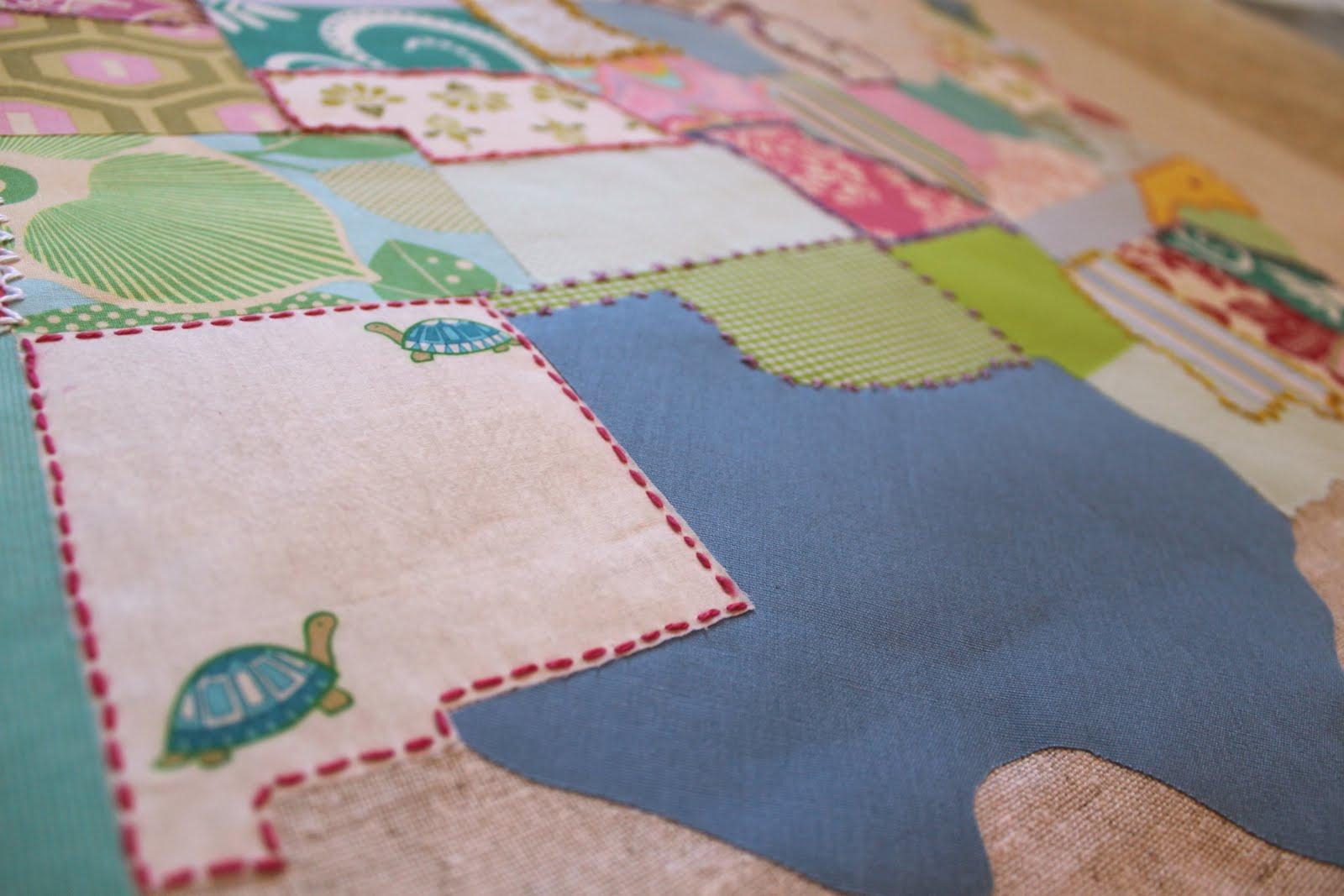 Blanket stitch, running stitch, cross stitch, crazy made-up Sarah stitch… it's all there.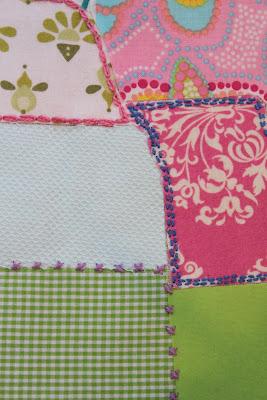 I chose to randomly embroider the states, but one state in particular got preferential treatment.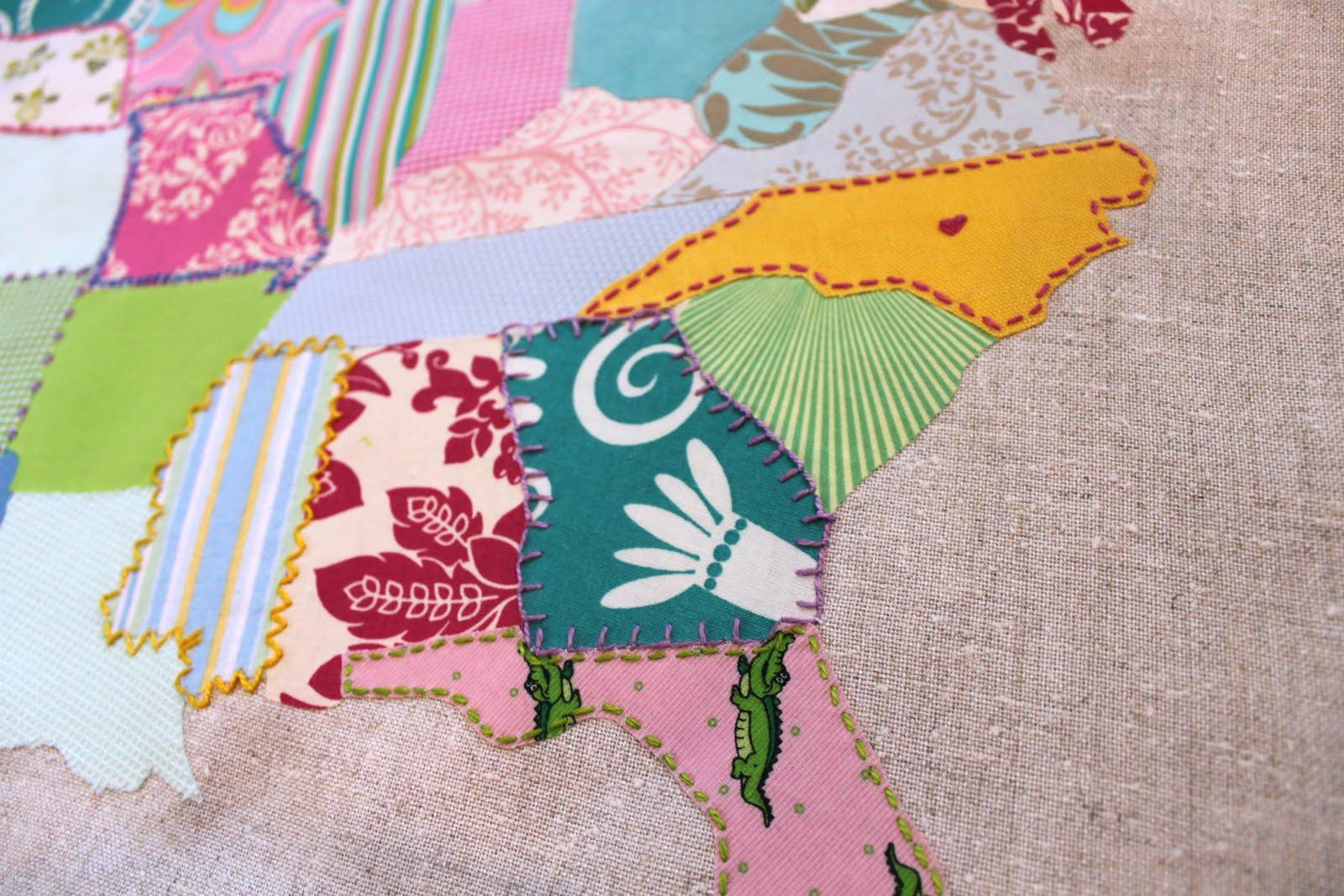 My beloved North Carolina, you hold my heart!