I'm hosting our Create Craft Club meeting in August when we will be trying our hand at glass etching, but I thought it sounded like too much fun to wait until then! I made this for my friend who is getting married soon. What bride doesn't love getting a piece showing off her new initial?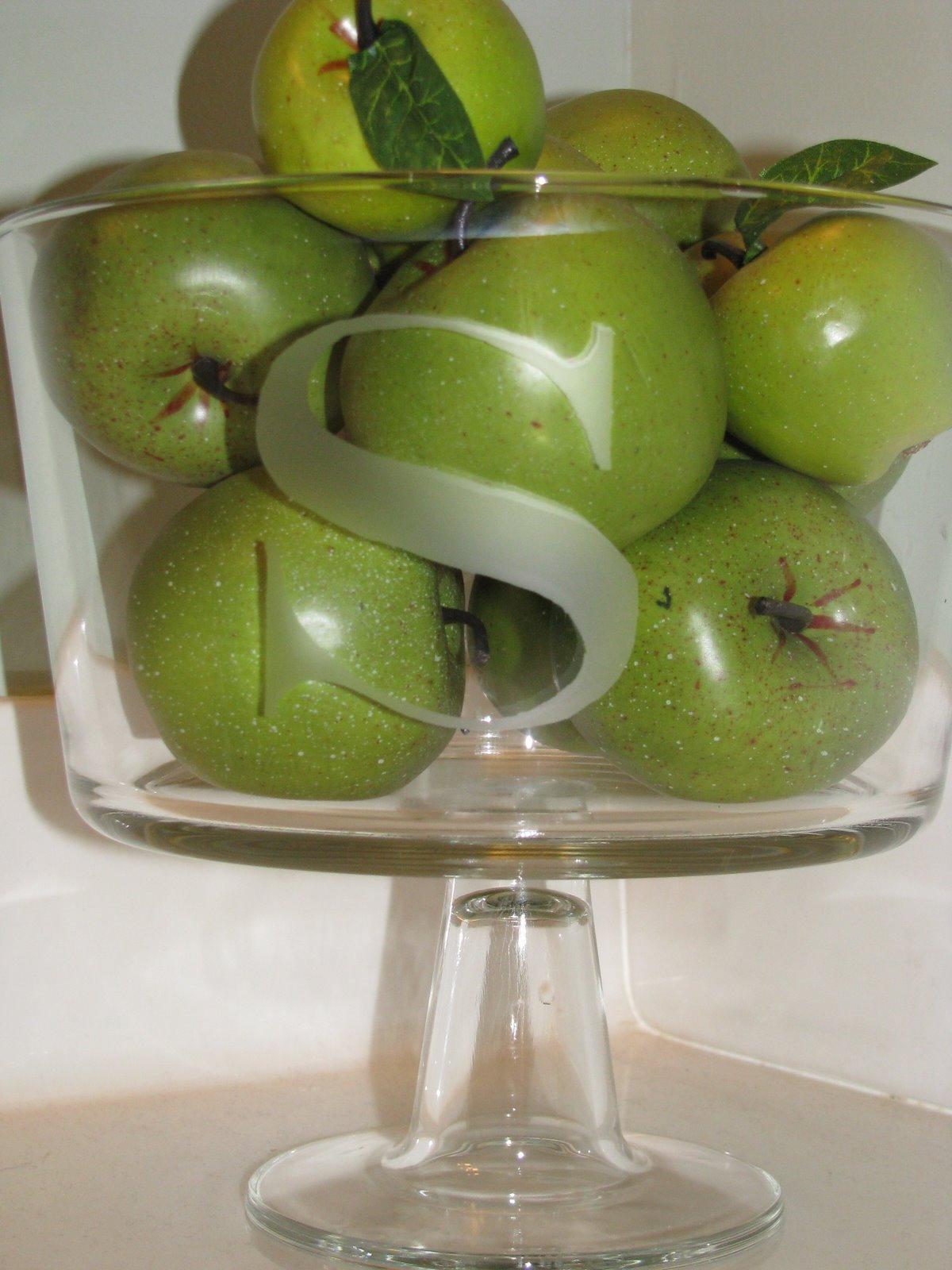 After a bit of tweaking with the process, I've come up with the perfect technique for you. Here's what you'll need:
Armour Etching Cream
Paintbrush
Laminating/Contact Paper
Exacto Knife
Computer printed design you will be etching
Painters Tape
Scissors
Glassware (the flatter the better for first timers)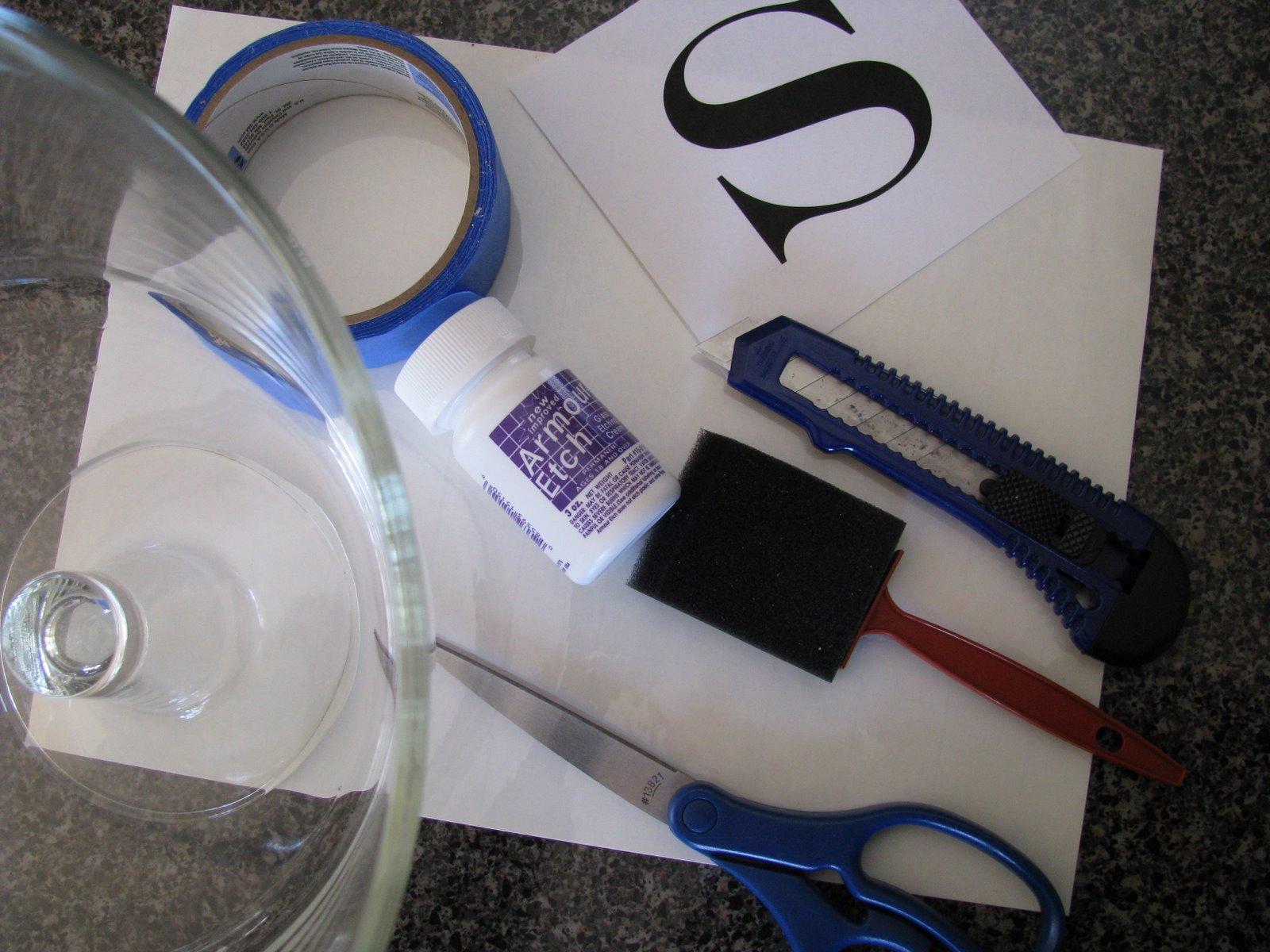 The first step is rough cutting the contact paper. Be sure to cut a piece that is at least one inch larger than your design on all sides. Then adhere the contact paper to the outside of your clean glassware. The contact paper will soon become your stencil. Make sure you press out all of the bubbles.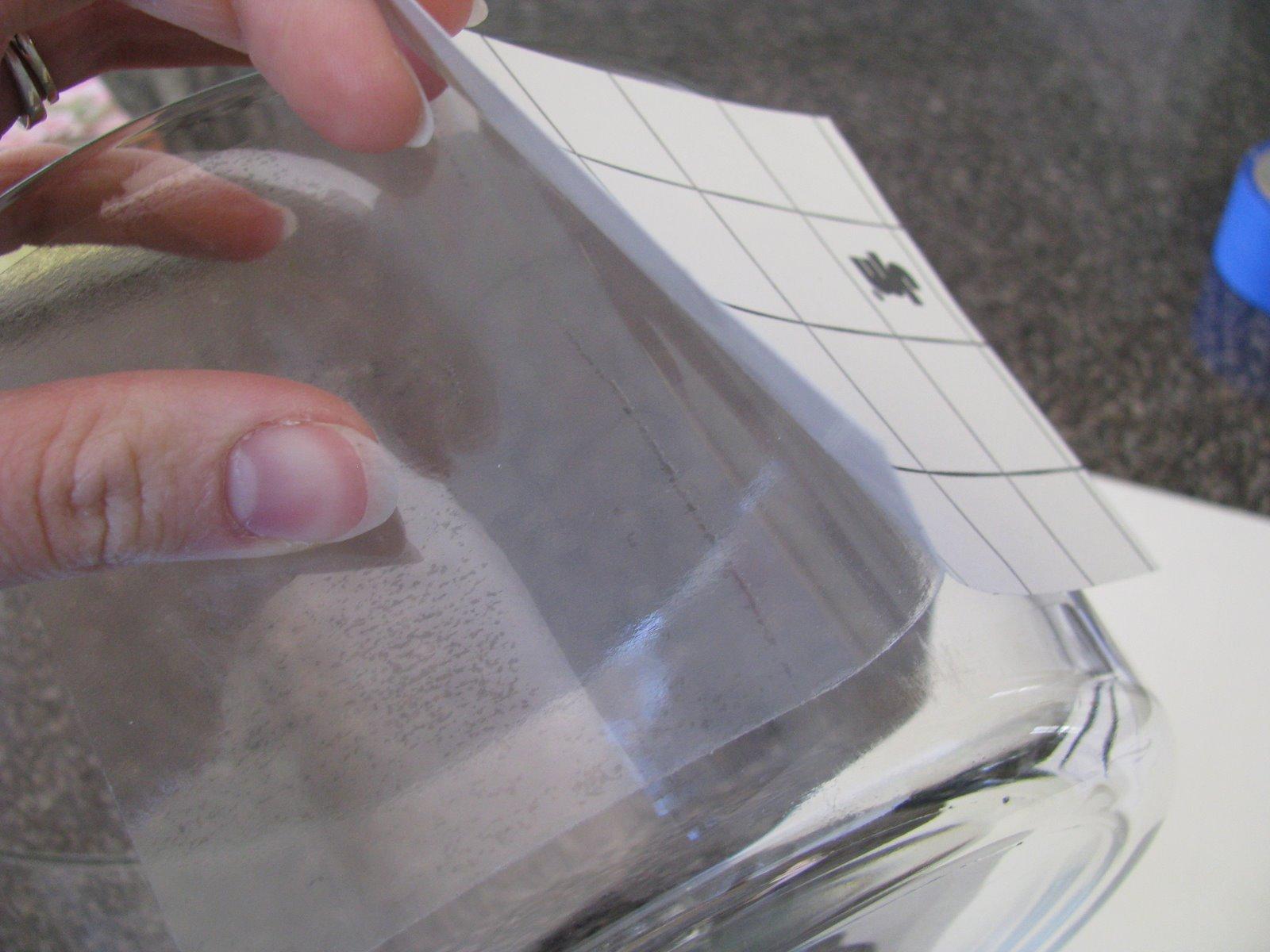 Next adhere your computer printout design to the other side (inside) of the glass, but facing out towards the contact paper. With a sharp Exacto knife, trace the outline of your design into the contact paper. Be sure to press firmly enough to cut all the way through the contact paper.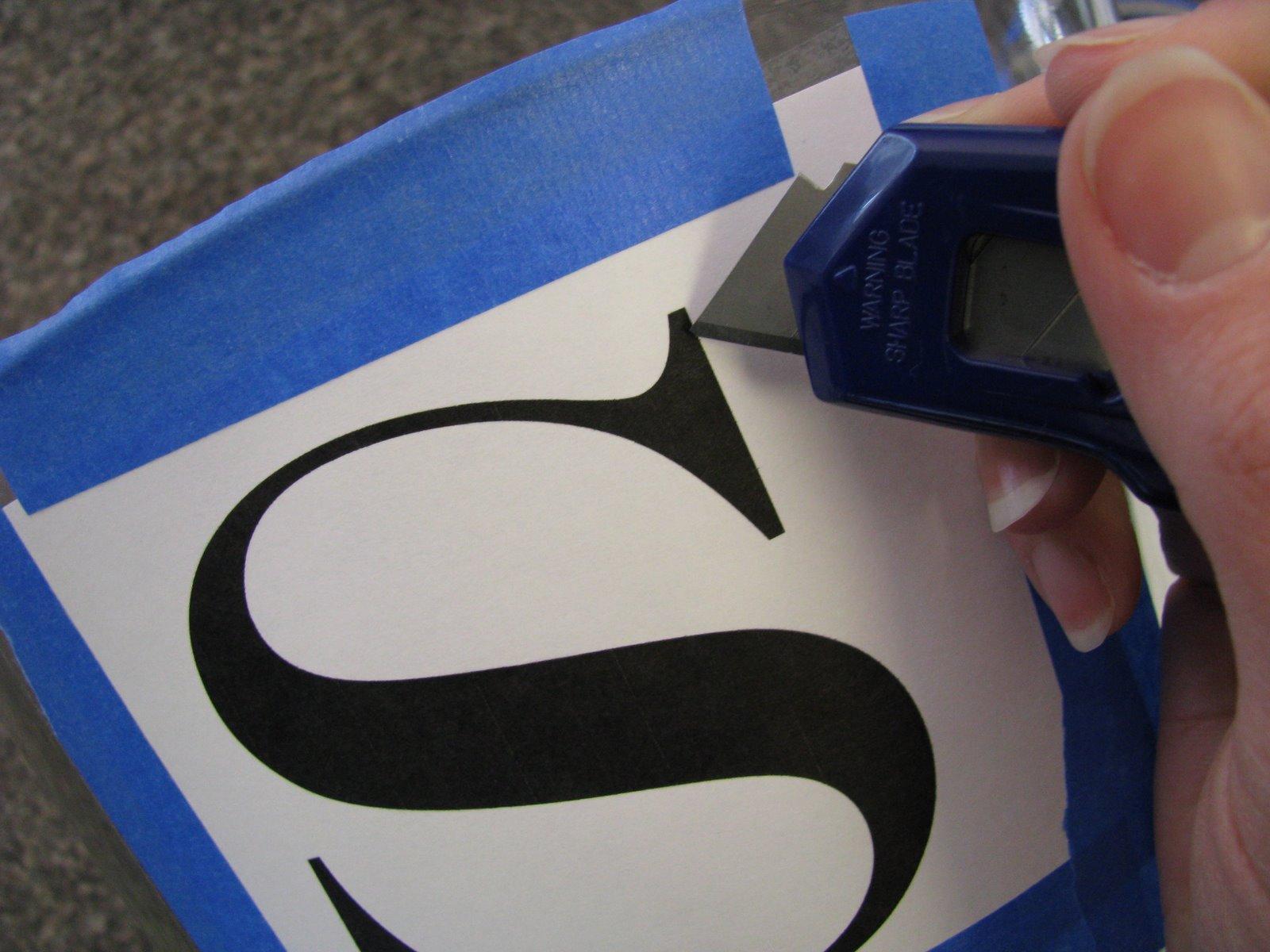 Remove the contact paper from the inside of your traced design, exposing the glass.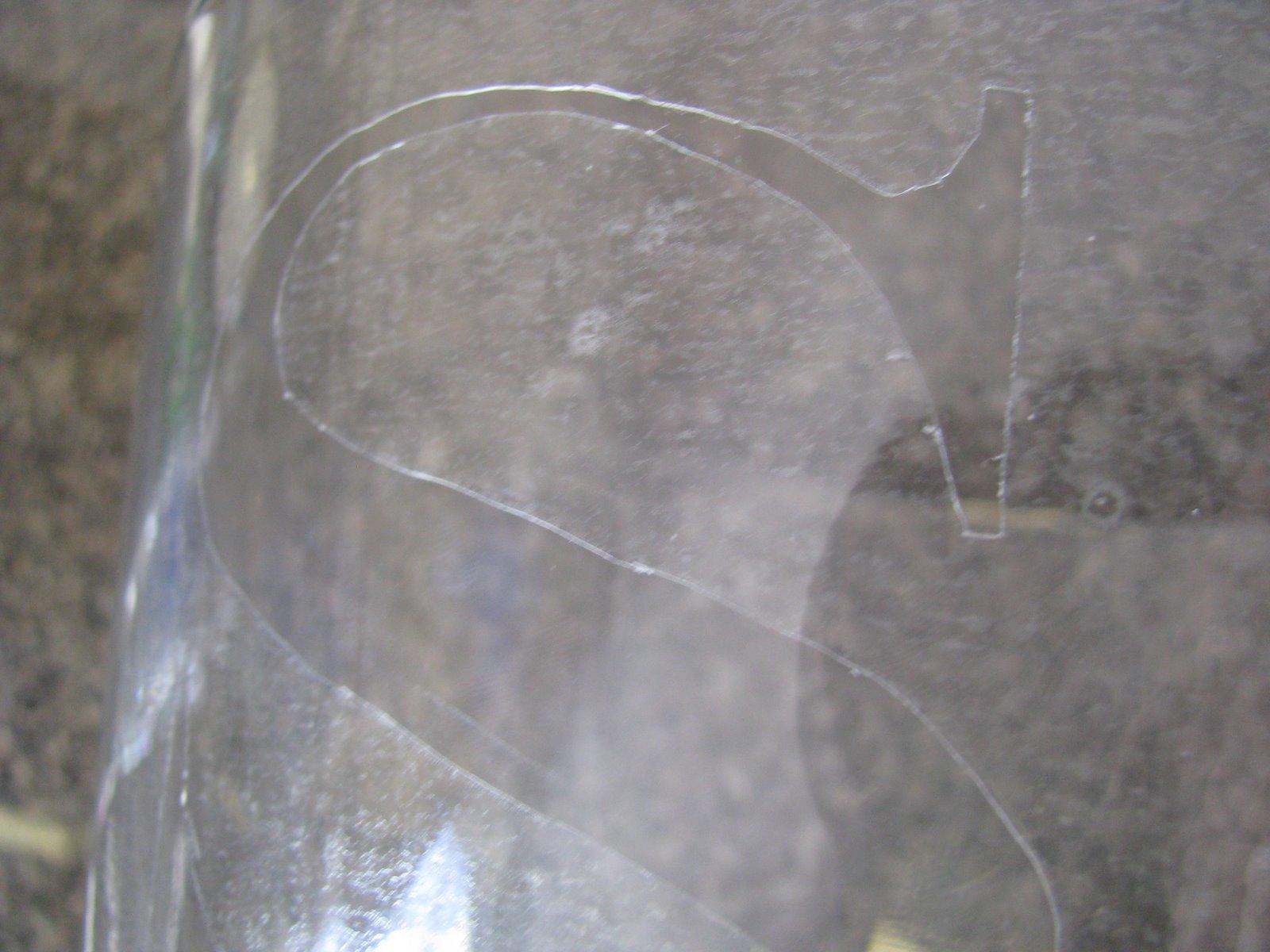 Dump a ton of the Armour Etching Cream on to your stencil and spread it out like icing in a thin layer. Be extra careful not to let any of it spill out over the contact paper. Leave the cream on for 10 minutes then wipe it off with your brush back into the jar (I've found that you can reuse this stuff. Which is awesome considering that it's a little pricy.) Reapply the cream and leave it on for another 10 minutes then scrape it off back into the jar.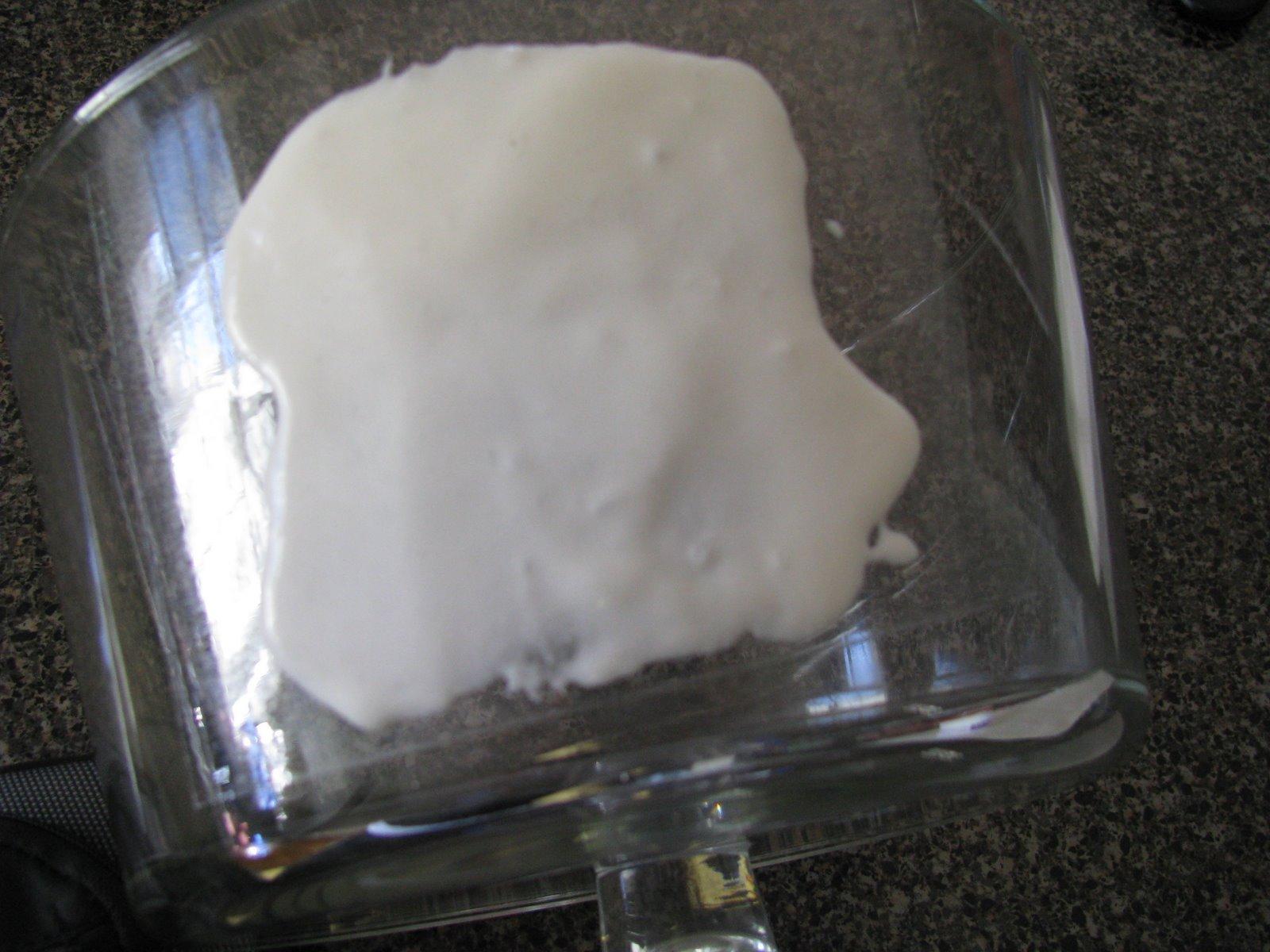 Finally, rinse your project in a stainless steel sink or with the hose outside, but not in a porcelain sink because it can dull the finish. Remove your stencil and rinse again.
Some considerations:
If you would like to do a Pyrex dish, I would recommend the Anchor brand dish, because the Pyrex brand has a big stamped logo on the back. The Anchor brand logo is a little smaller.
You're working with acid here, so it's best to take all of the obvious precautions (wear gloves, keep kids away, use in a well ventilated area etc.)
I'd recommend not etching on the inside of a dish you will be eating out of. Be sure to etch on the outside (this means you'll have to be careful to print your design as a mirror image on your computer if you'll see your design by looking through the glass. Like in the case with the bottom of a Pyrex dish.)
UPDATE:
–
This
is an additional tutorial I've done about glass etching using a Cricut machine.
–
This
is the post from our August Create Meeting (when we did glass etching) with lots of additional pictures of our group's projects.