I know it was 100 degrees outside today, but I was inside knitting, yes… knitting! I finished a car seat blanket for my best friend's new little one.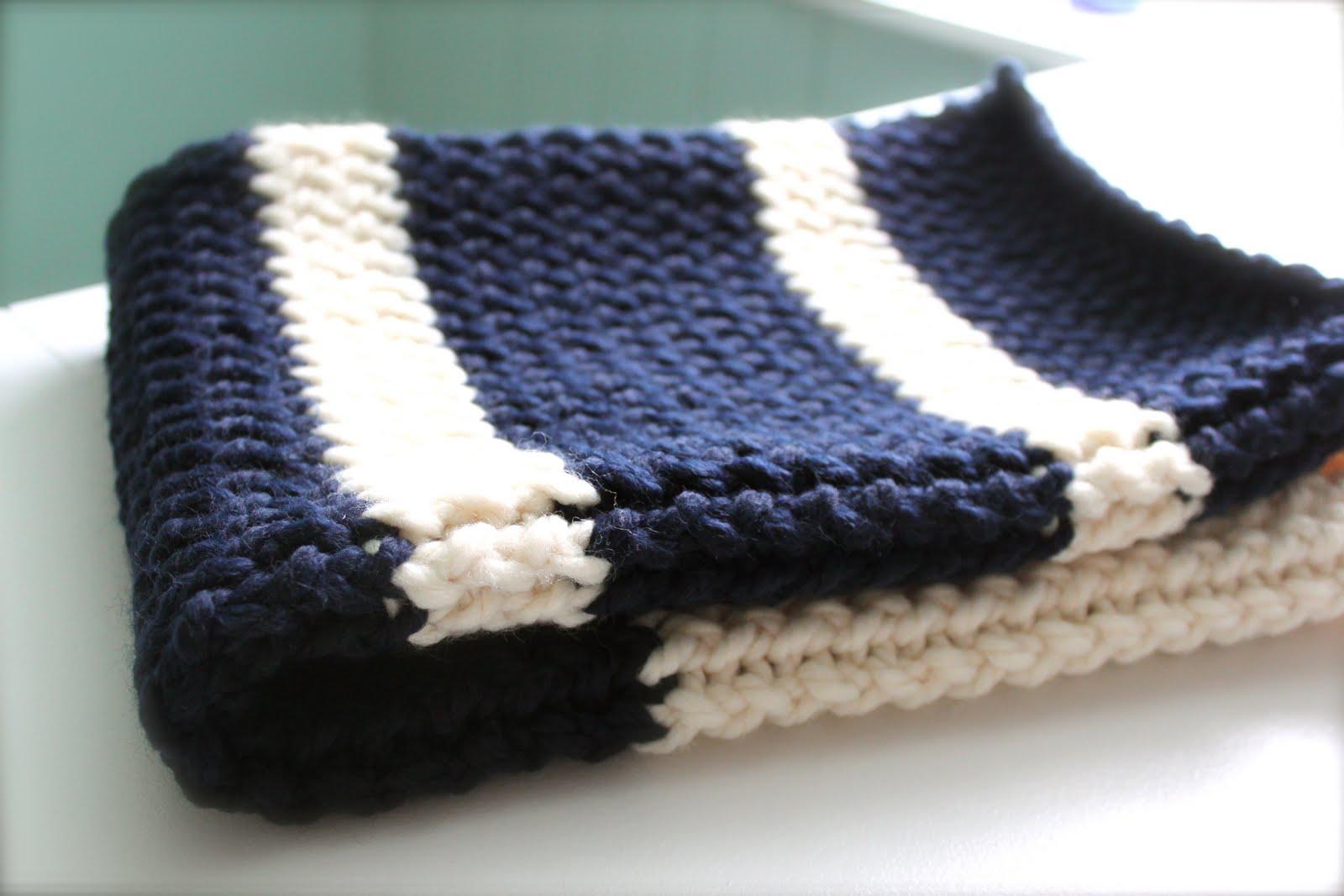 Do you remember the
blanket
I made for Trey out of my husband's old shirts? Well, I used it all winter for my little guy while he was in his car seat, but I had one complaint. It was too big and it would constantly slip off.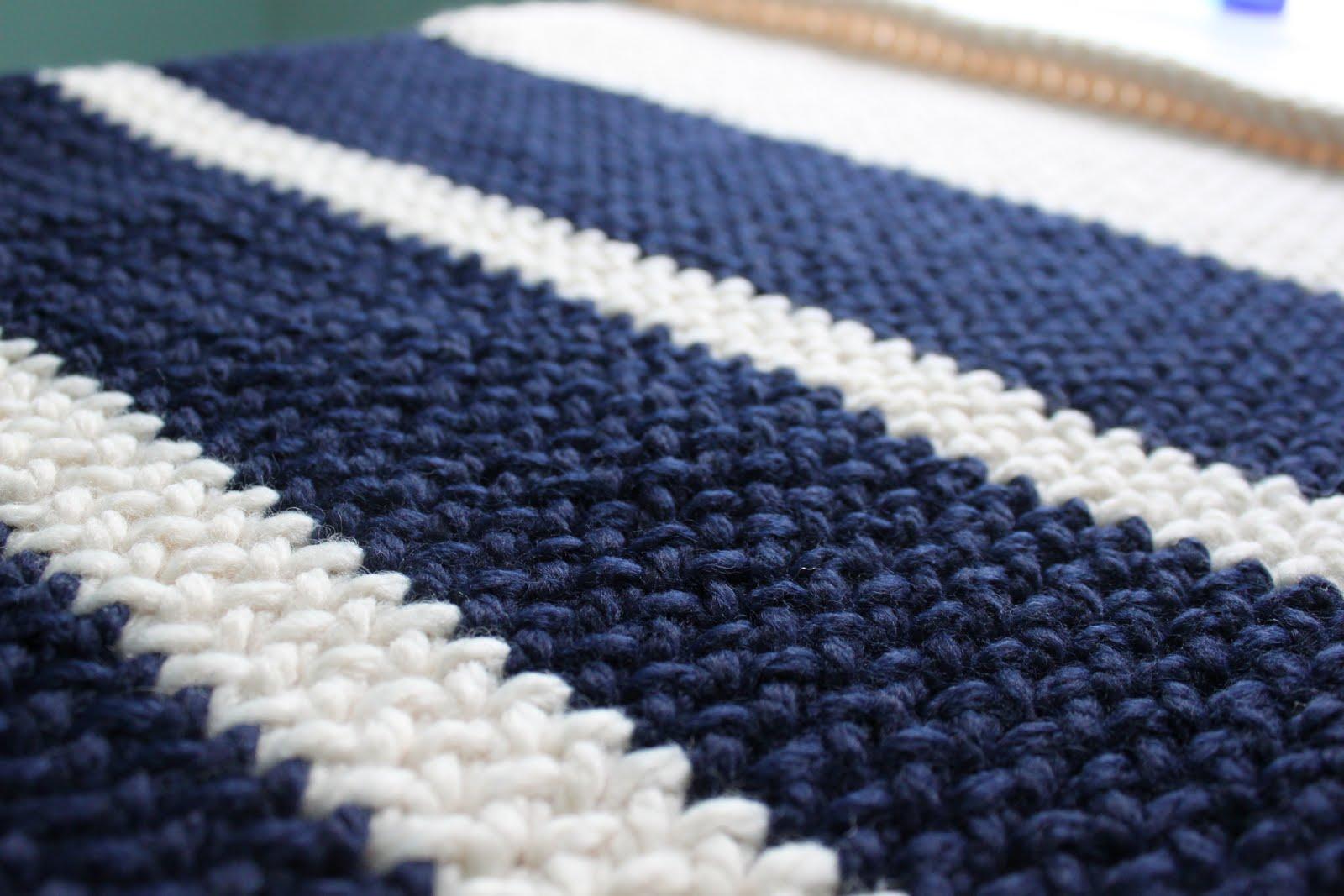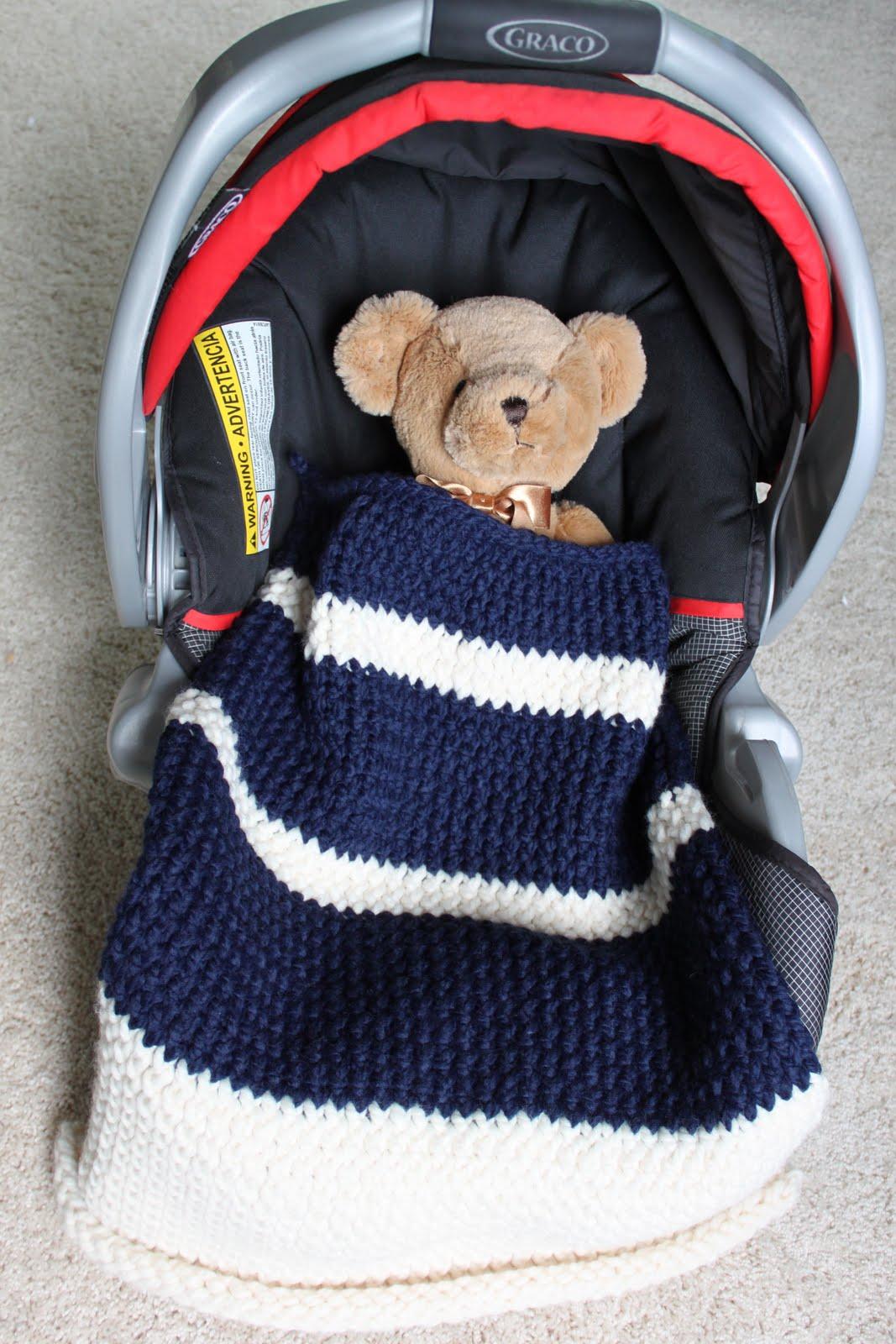 Three navy stripes at the top that get gradually thicker and a soft curl at the bottom… love it!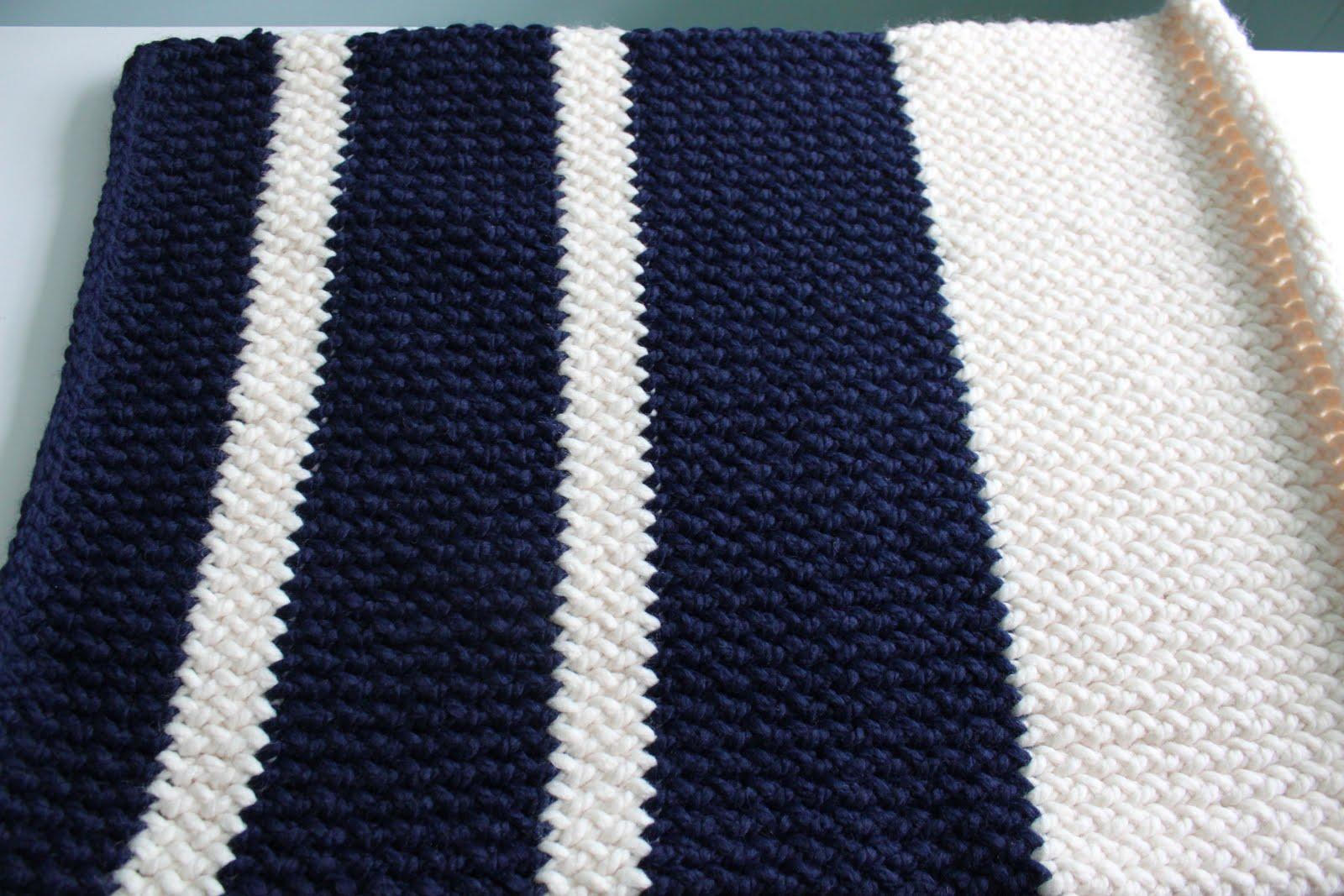 I even love how the back of the blanket turned out. I used this round knitting loom* to make it super quickly. Did I mention I like quick crafts?! I feel like I've said that a million times. I think I have crafting ADD. I need to work on quick crafts before I change my mind and find something else I want to make!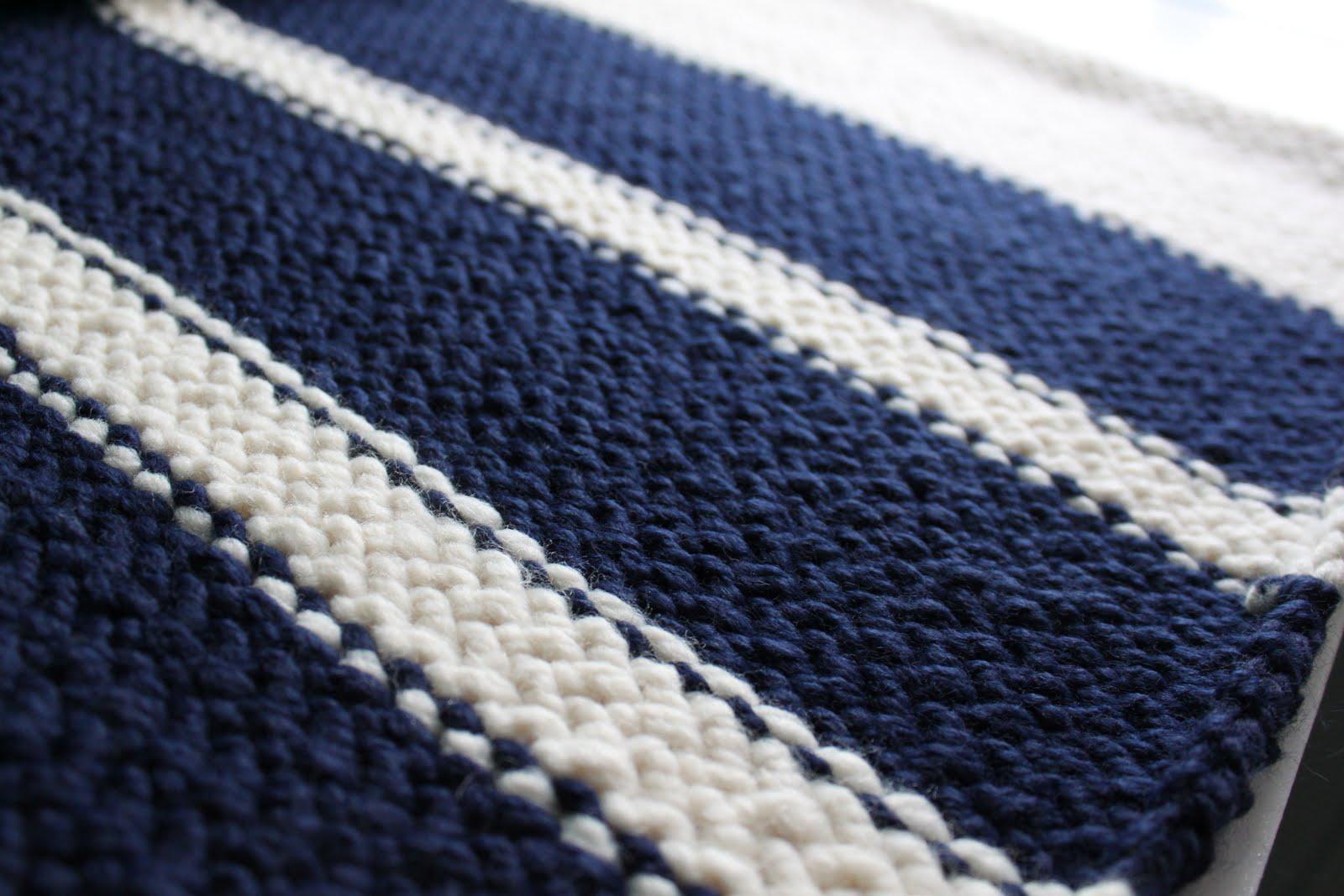 So to my dear Mr. Rohrer, I can't wait to meet you! I hope this blanket keeps you warm this winter on the long trip to see your favorite Aunt Sarah who lives in the far away land called North Carolina.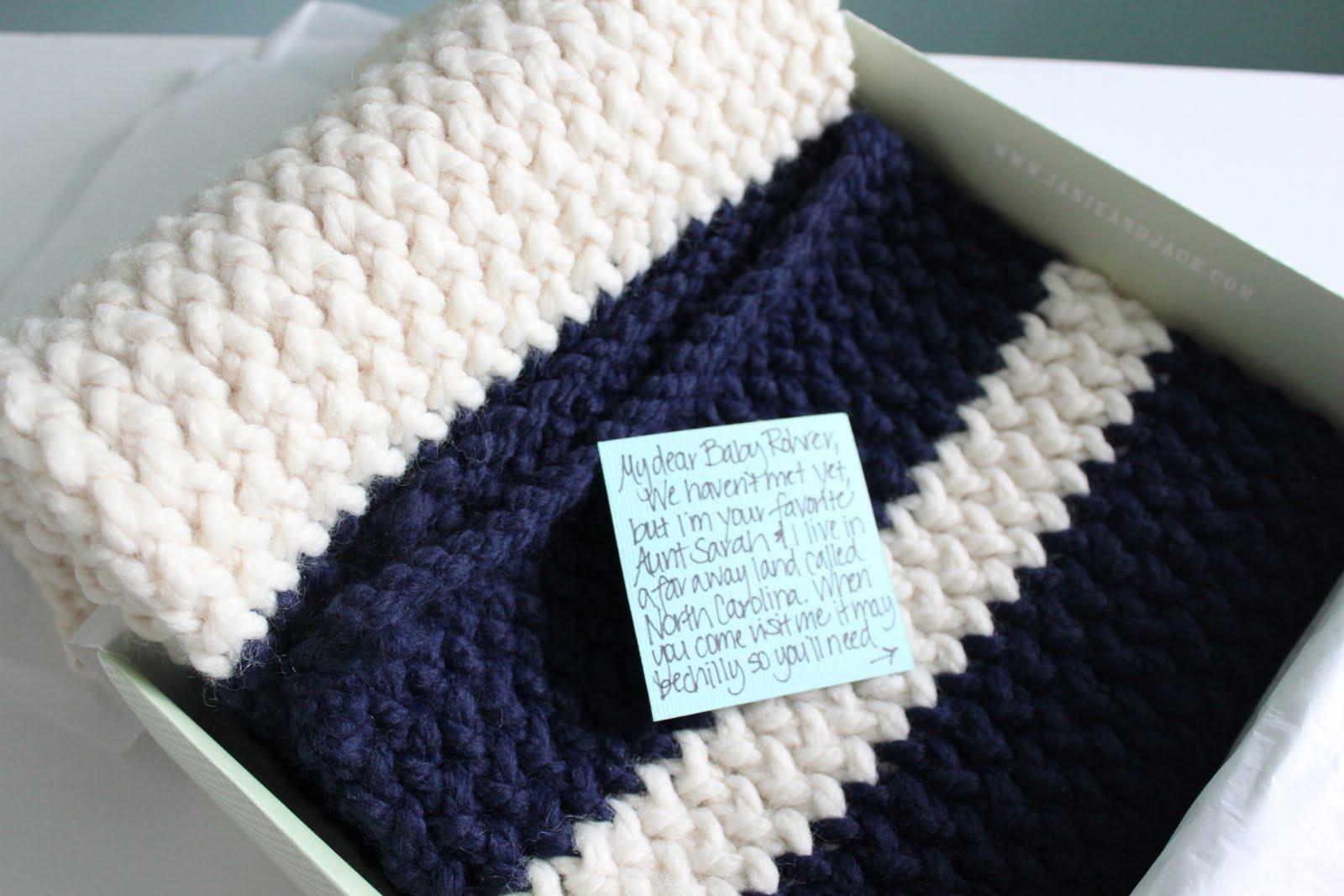 *Affiliate links have been used, so if you click through and make a purchase, I will receive a small portion of the sale at no cost to you.