My little Owen caught his first fish all by himself over the Fourth of July weekend, and it got me thinking… then I found
this tutorial
, so here's my take on a little fisherman toy. Follow the tutorial in the link for step-by-step instructions if you want to make your own.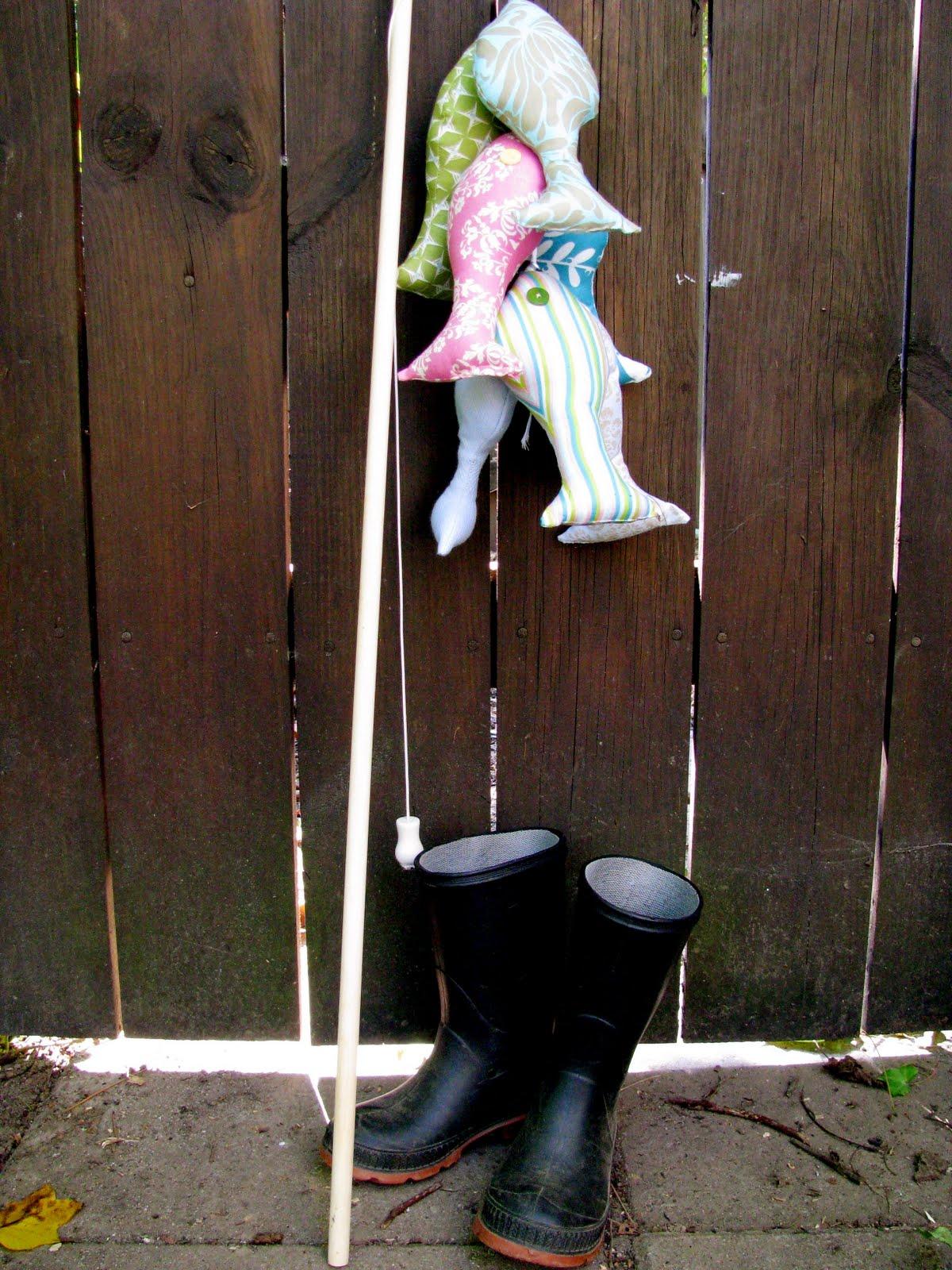 Blub blub blub…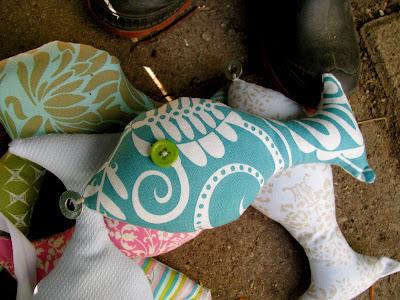 My official toy tester was very willing to take the bait!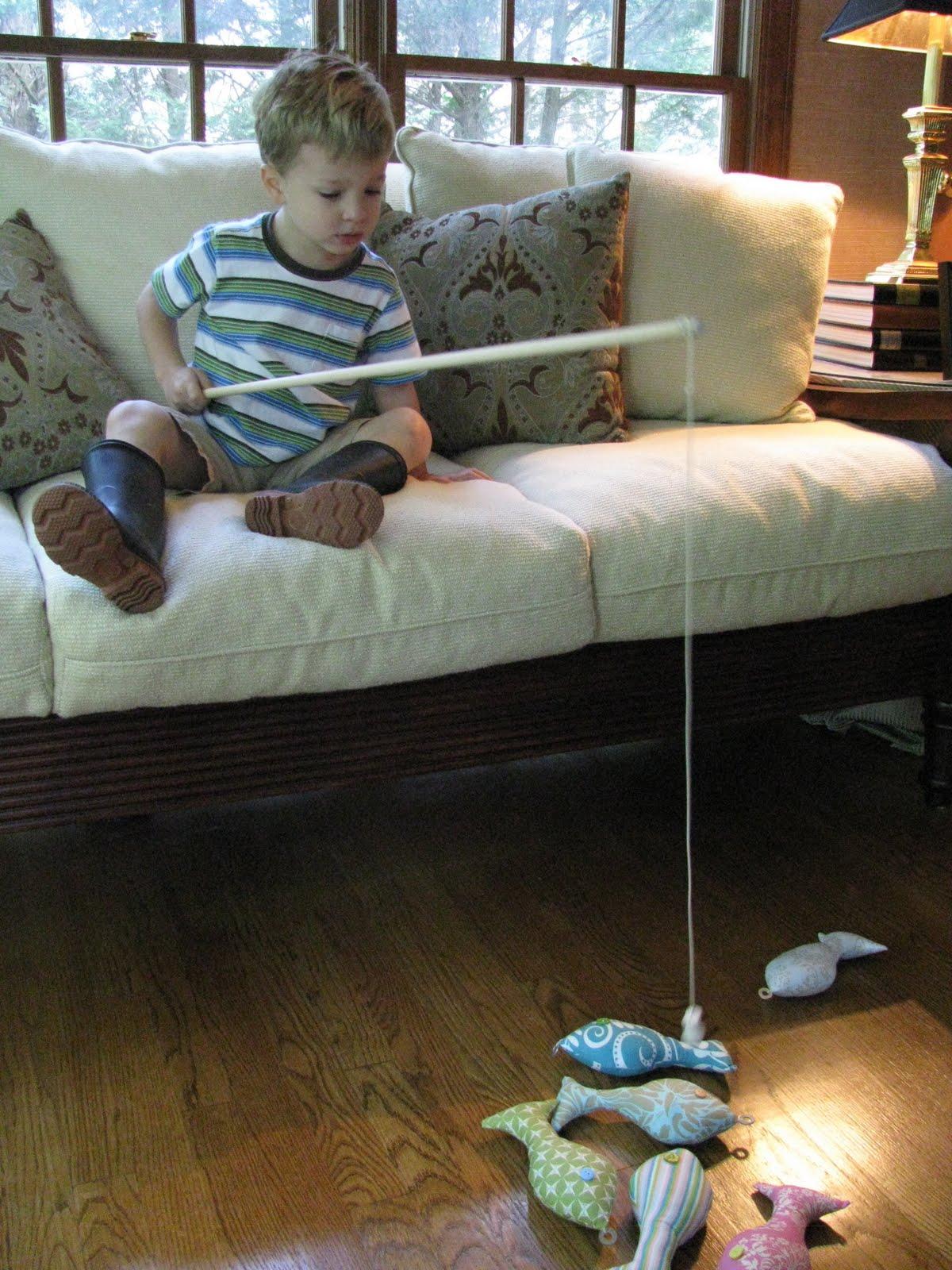 He carefully studied the rainbow trout, striped bass, and blue marlin… (ok, that's the extent of my fish knowledge!)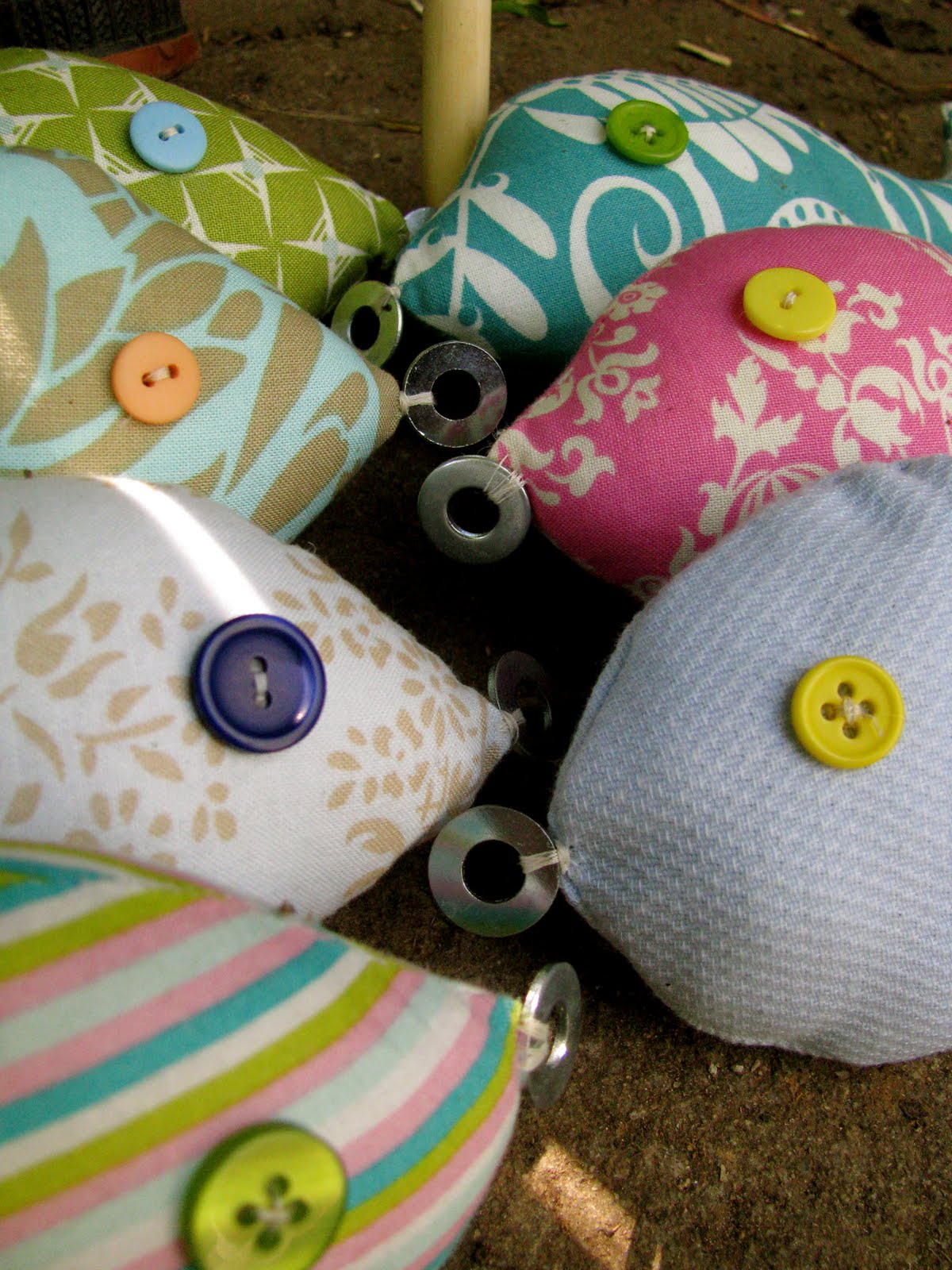 And in the end…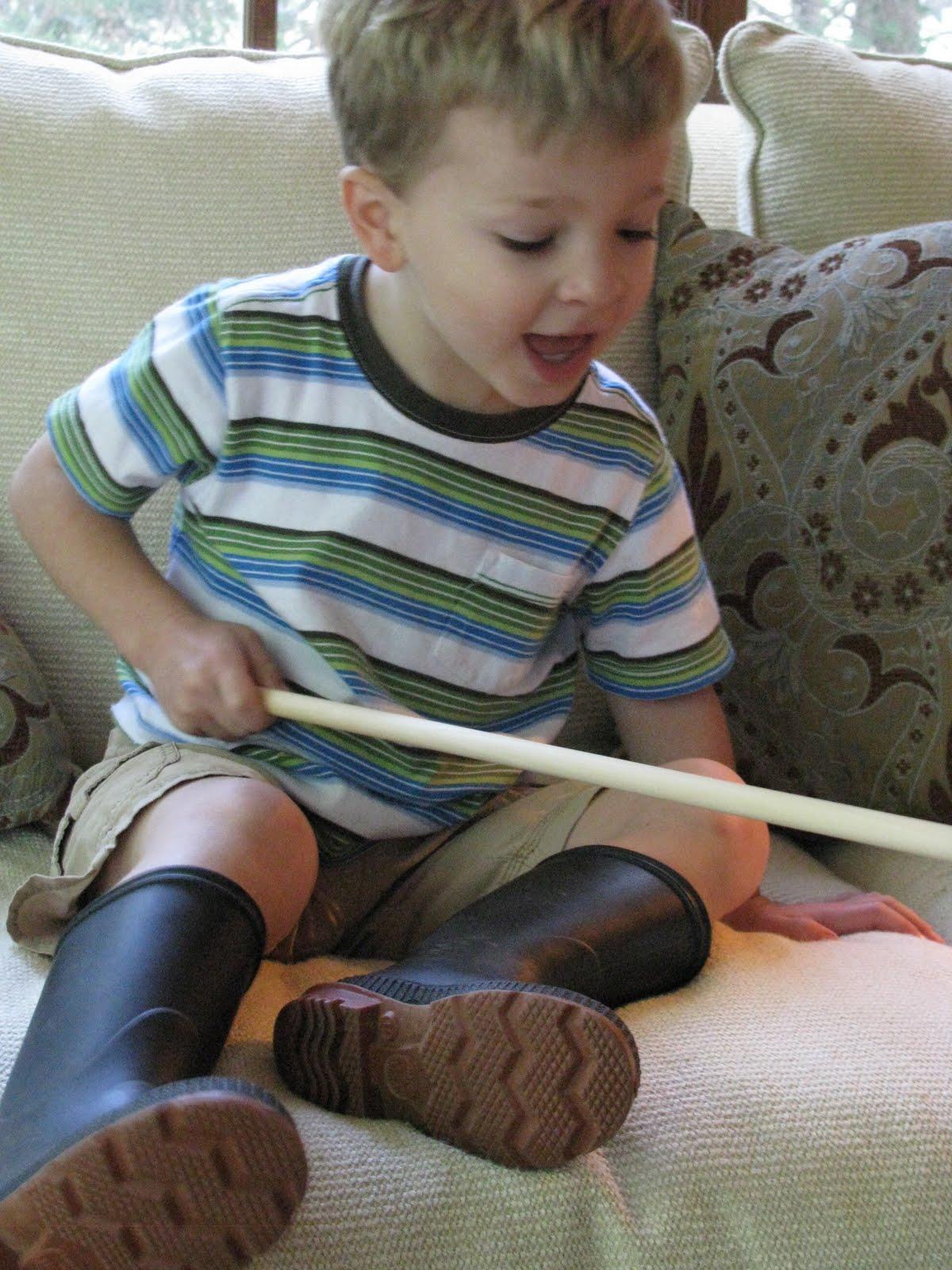 He hooked a big one! (I think the rubber boots had to play a part in Owen's great fishing luck. Gotta look the part, right!?)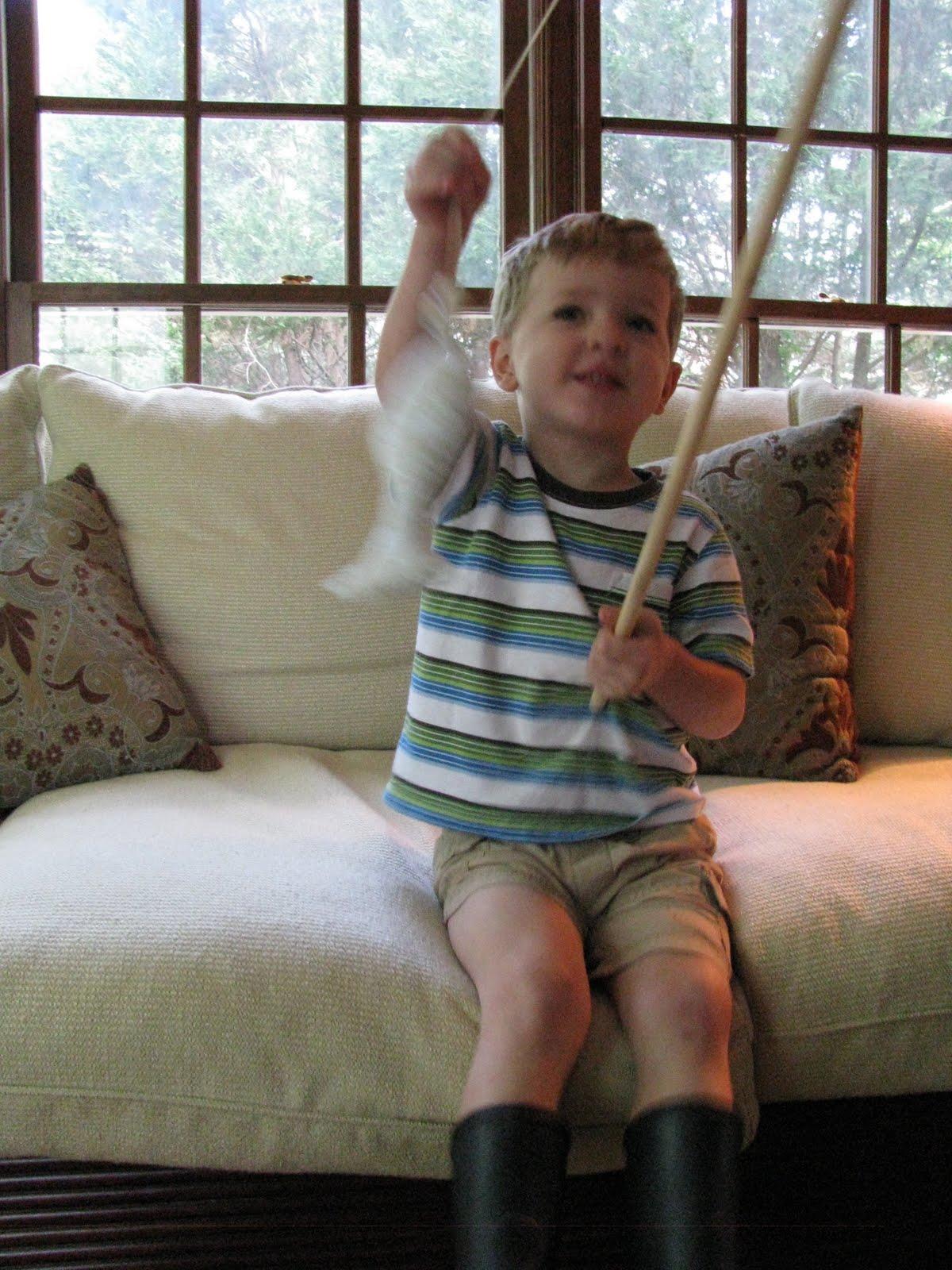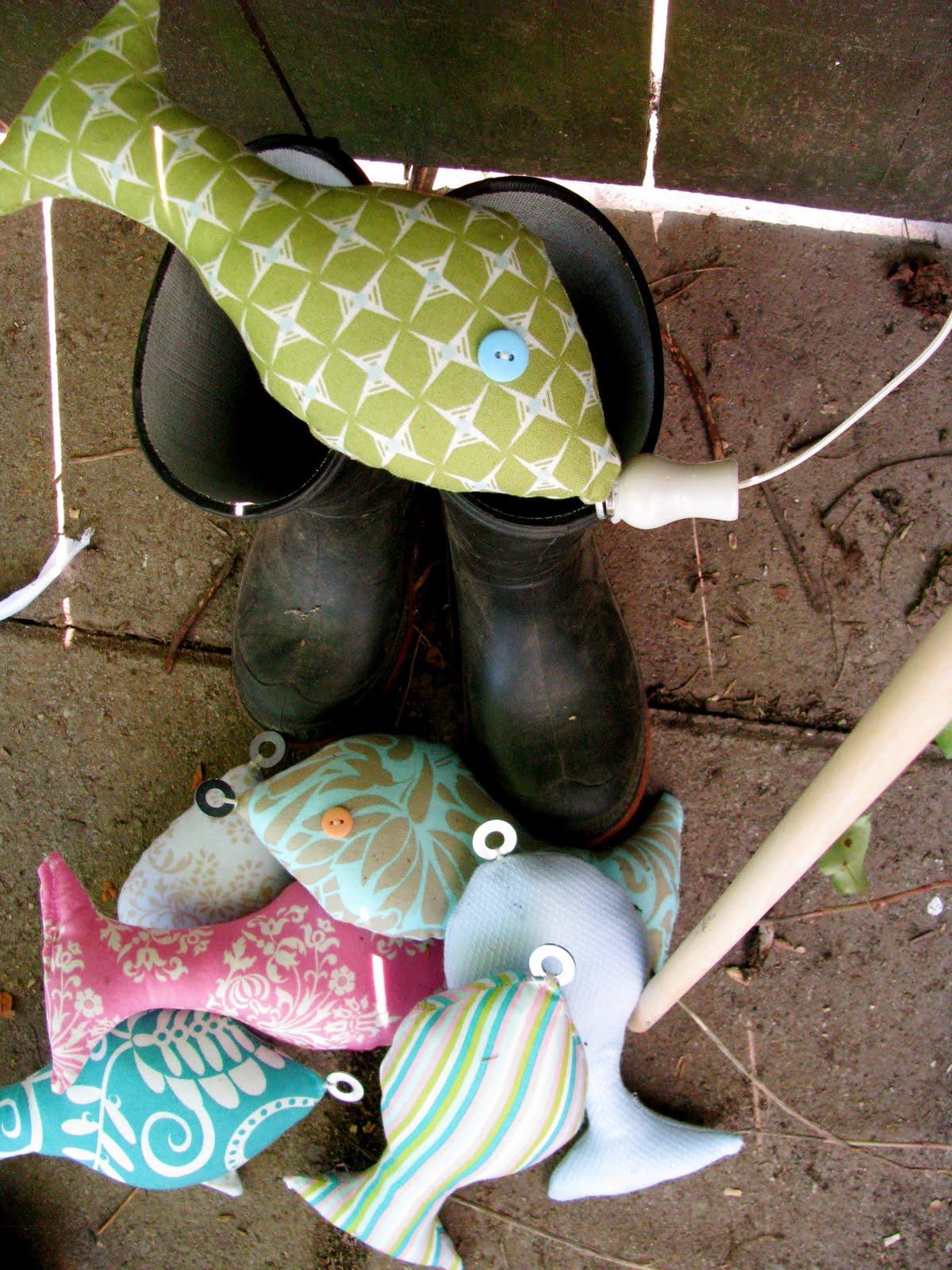 How does it work, you ask? There is a washer sewn on to the nose of each fish.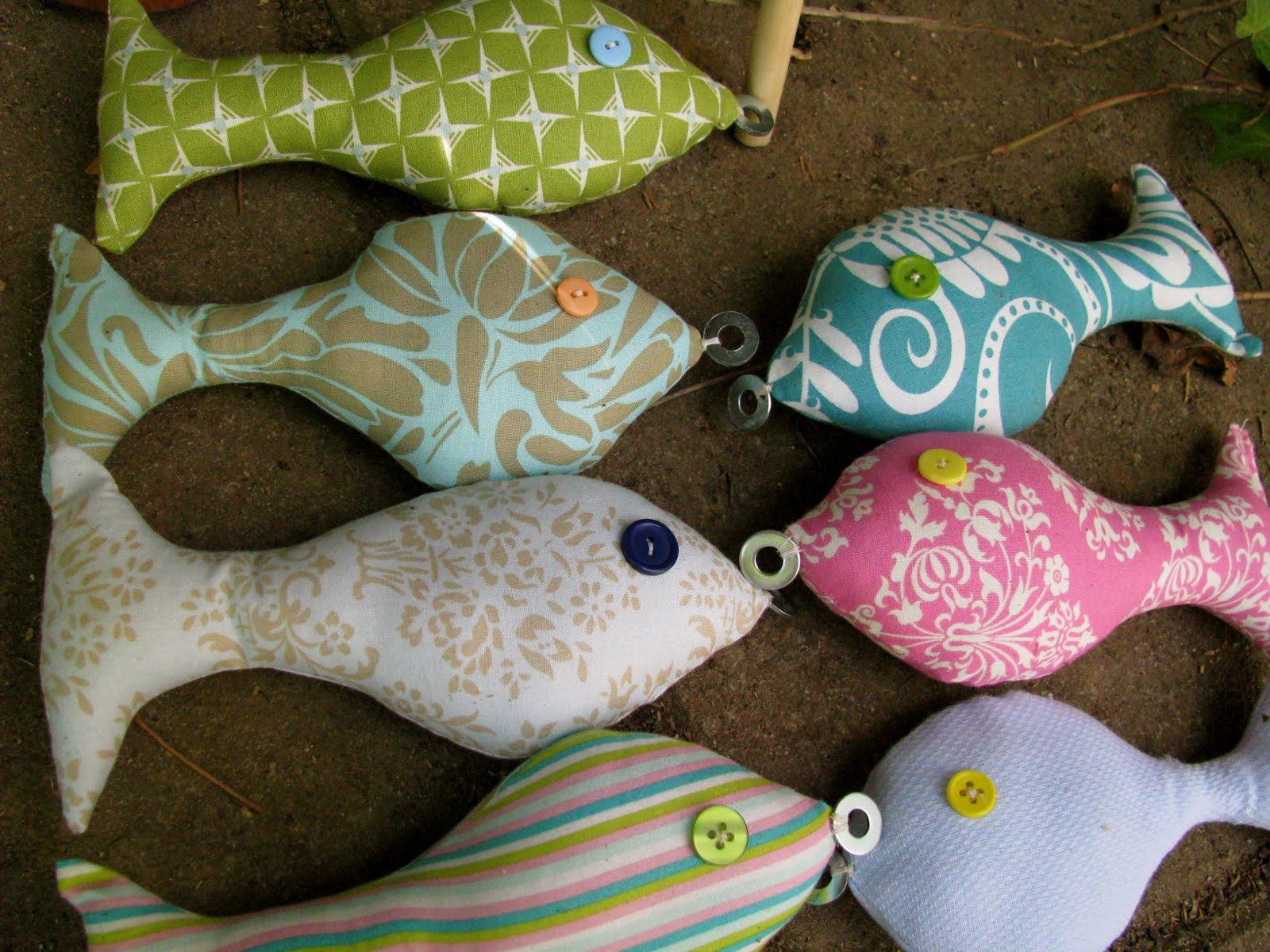 The "fishing pole" is made with a 1/2 inch dowel rod and a super duper strong magnet that is glued to the end of a pull for blinds. I used the blind pull because I didn't want to drill a hole in the magnet. I figured that couldn't be too good for the drill bit.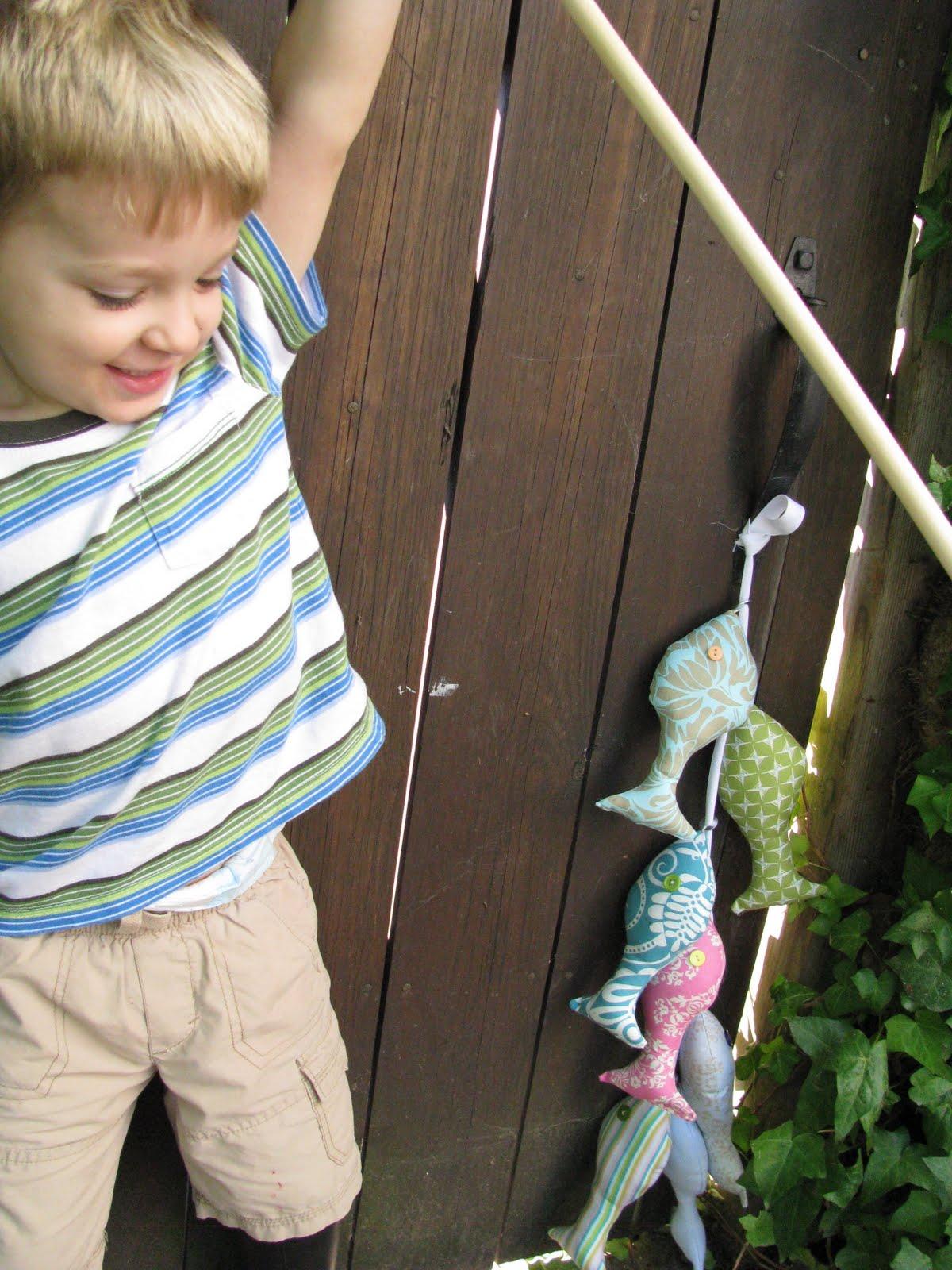 I have a feeling this is going to be a favorite toy.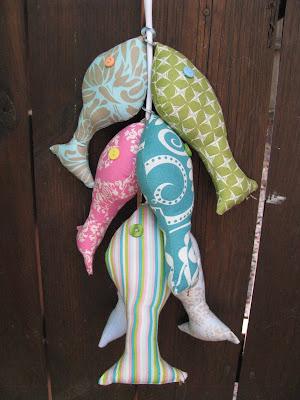 I mean, just look at that fishy face!?