We'll be hitting the road for Disney in a couple of weeks, so I wanted to make Owen a fun bag for the trip.
The idea for this Backpack Pillow has been floating around in my head for a while now after seeing Traci's
Road Trip Pillowcases
that her mom had made for her when she was little. I loved her idea of putting a handle on the pillow I was sure to be lugging around the airport for Owen if it wasn't attached to him!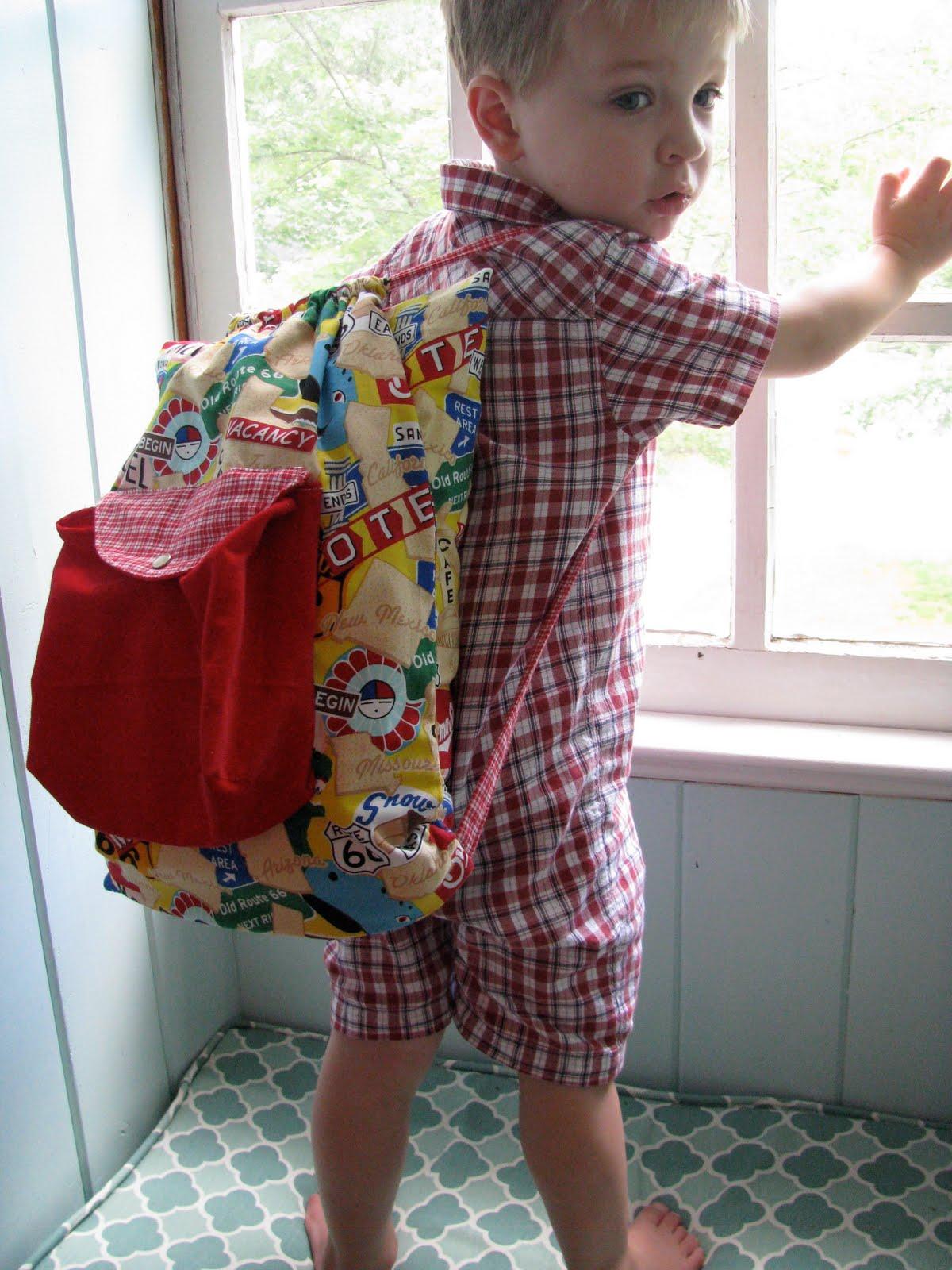 I also loved her idea of the pocket on the pillow so O-man could have all of his coloring books and snacks and toy trucks close by, but I knew that this would need to be a big pocket to fit all of his favorite things… then I remembered Dana's 
Drawstring Bag tutorial
!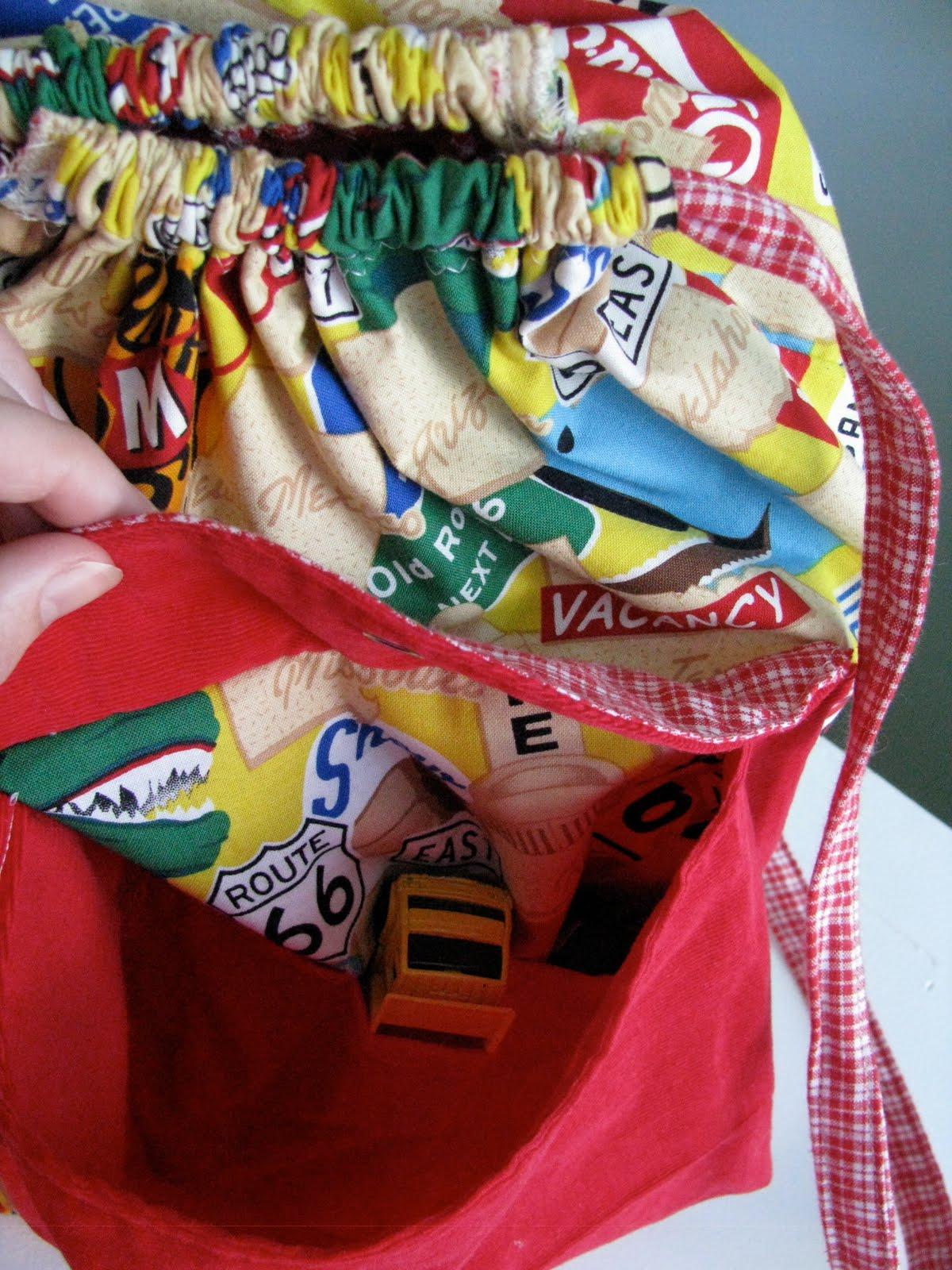 So I'm thinking, "Perfect, if only the Hobo Sack were attached to the pillow, then he could carry the pillow around with him on his back…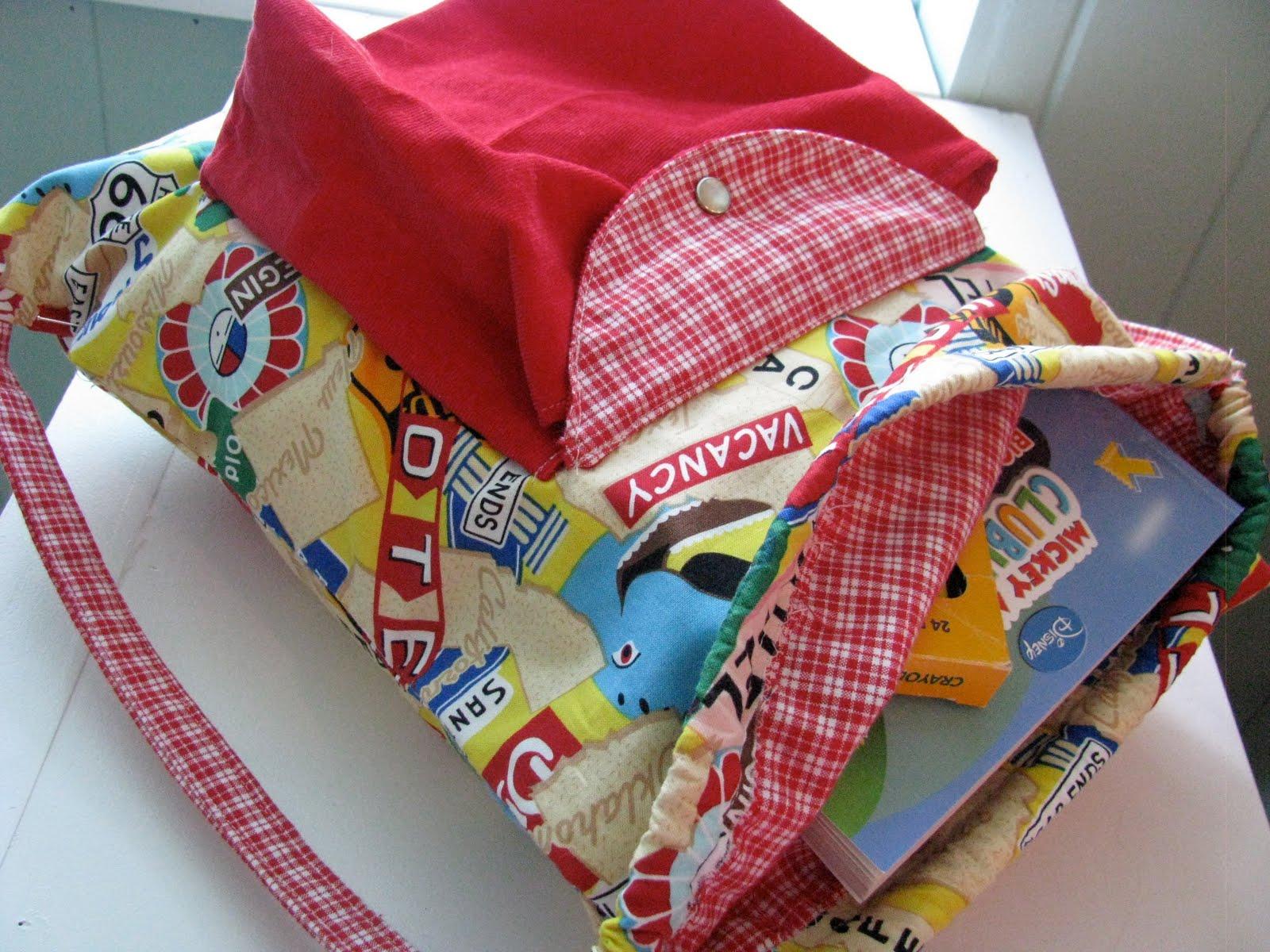 and why not have the pillow detach from the backpack with snaps so he's not laying his head on bumpy cars… (At this point in my thought process I'm getting really excited, can you tell!?)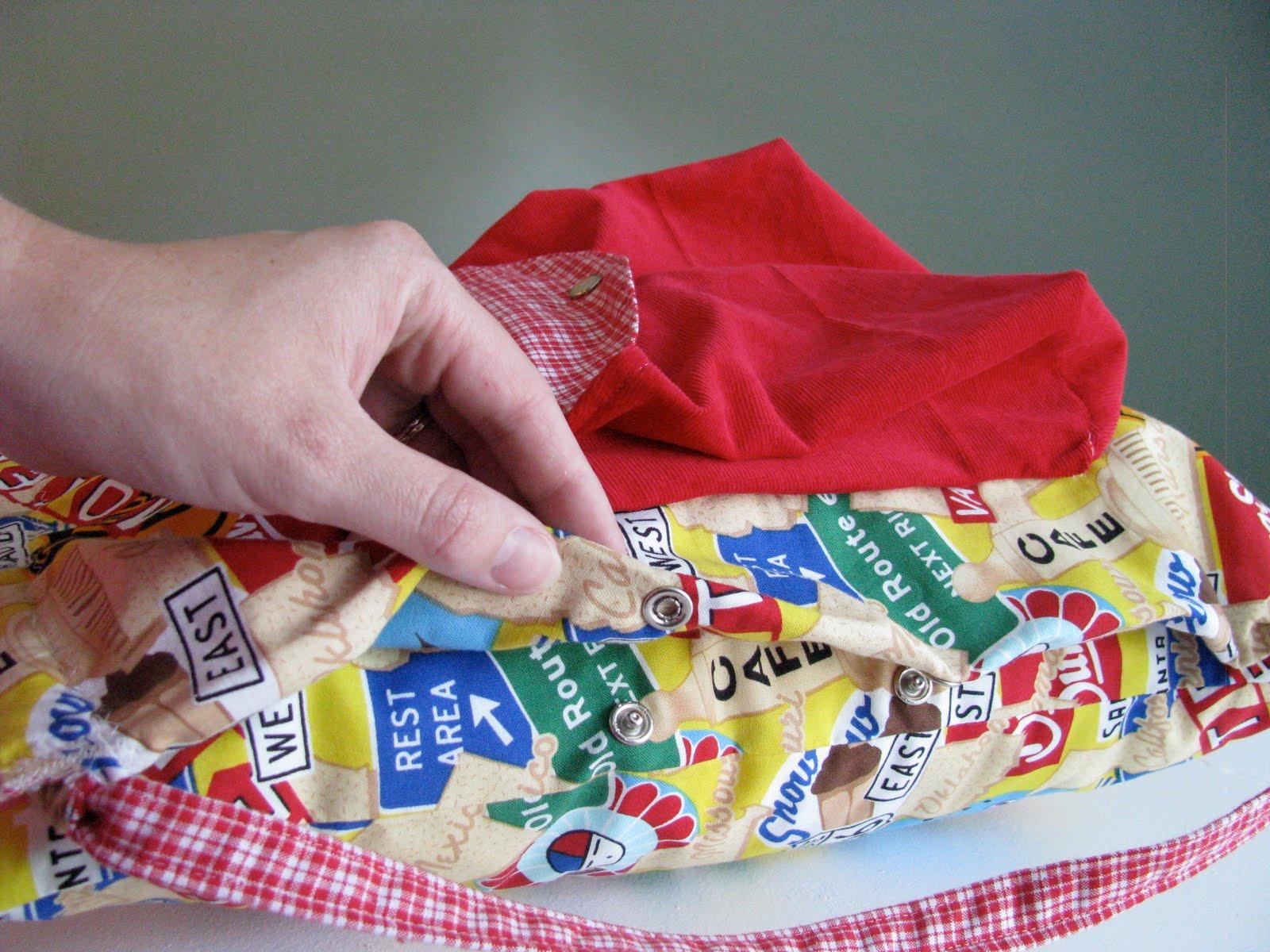 Then he can carry the detached backpack around without the pillow whenever a pillow isn't needed!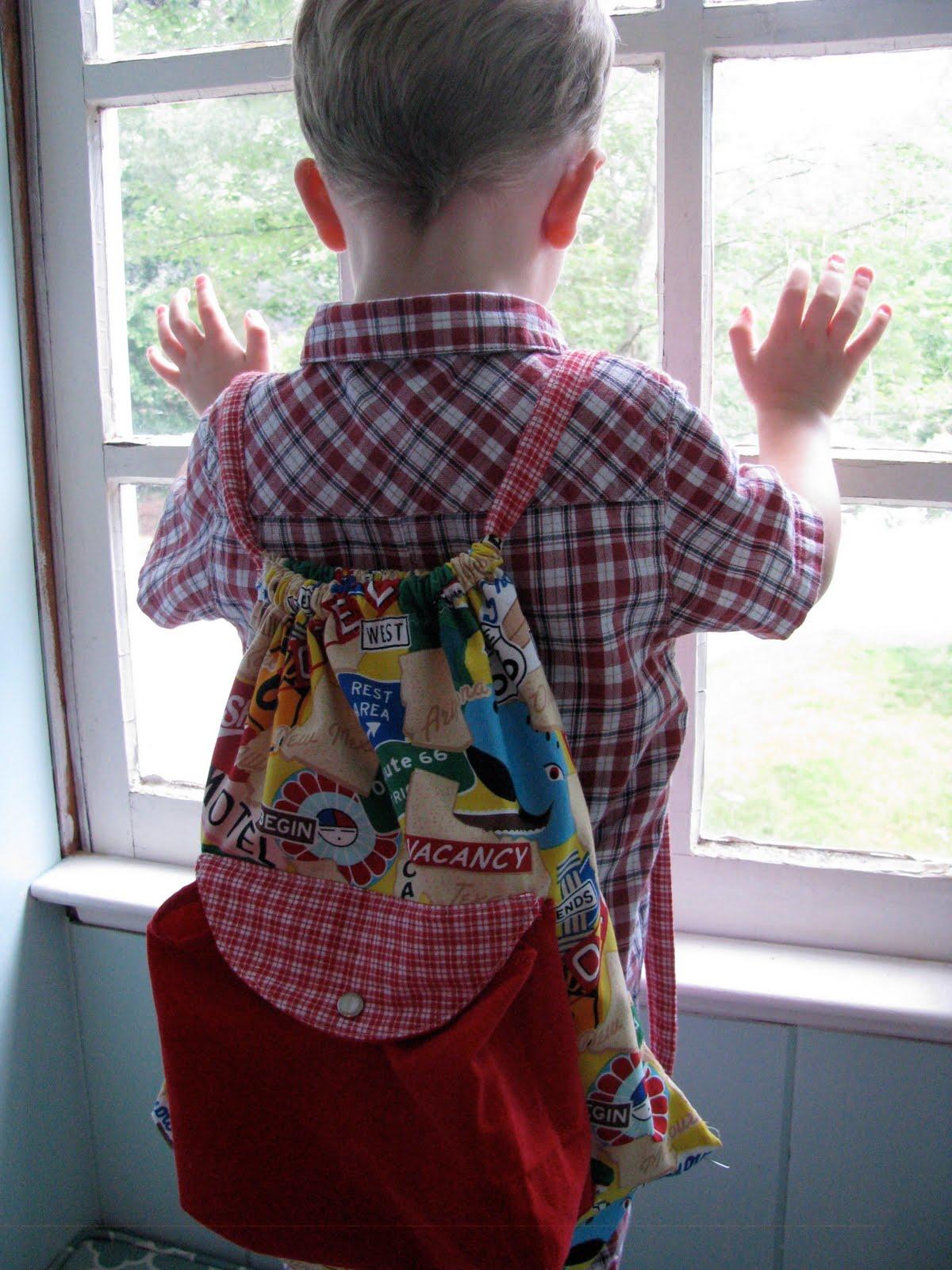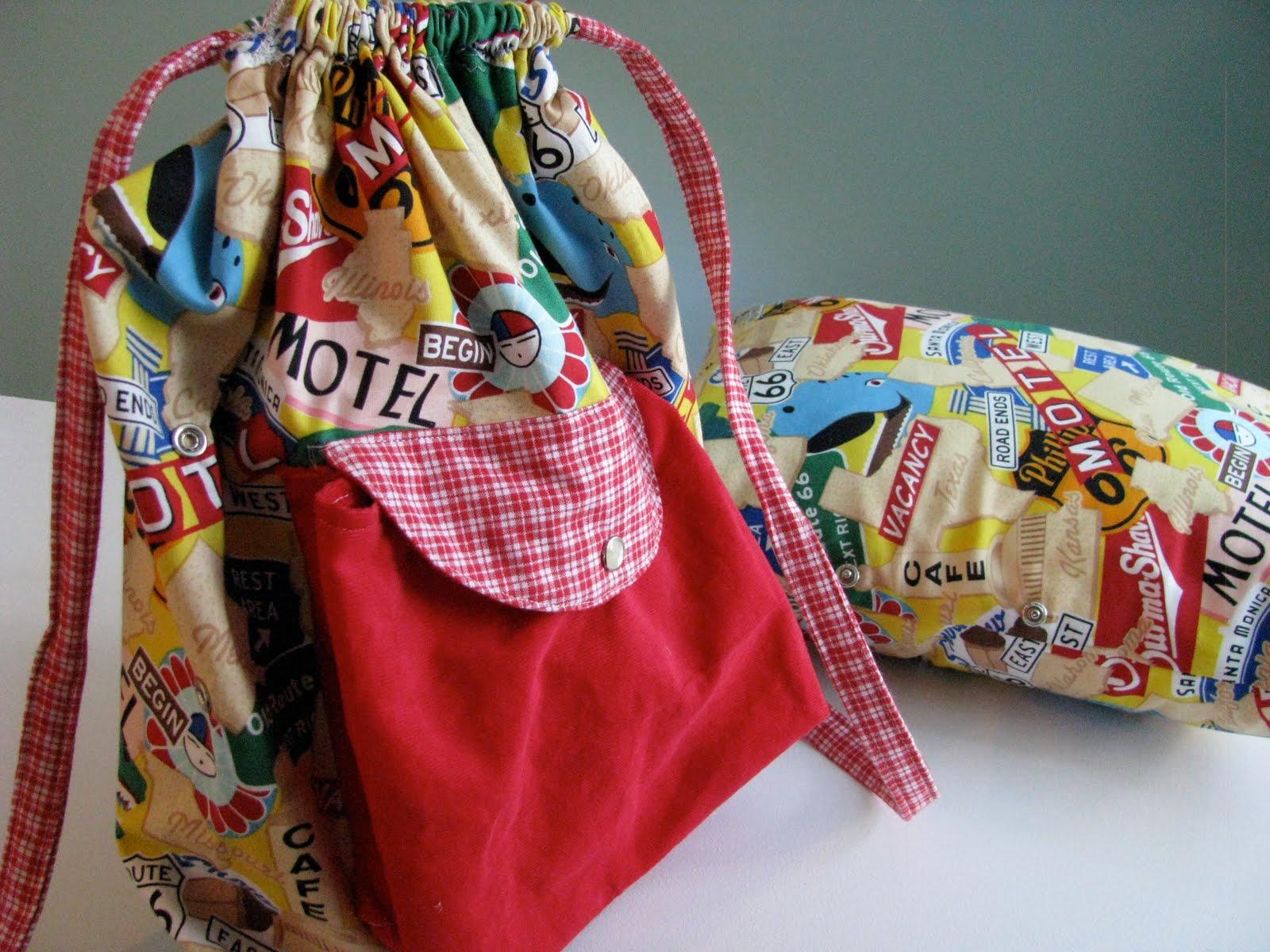 So when I stumbled on this adorable Michael Miller fabric called "Signs of the Times" it was the icing on the cake!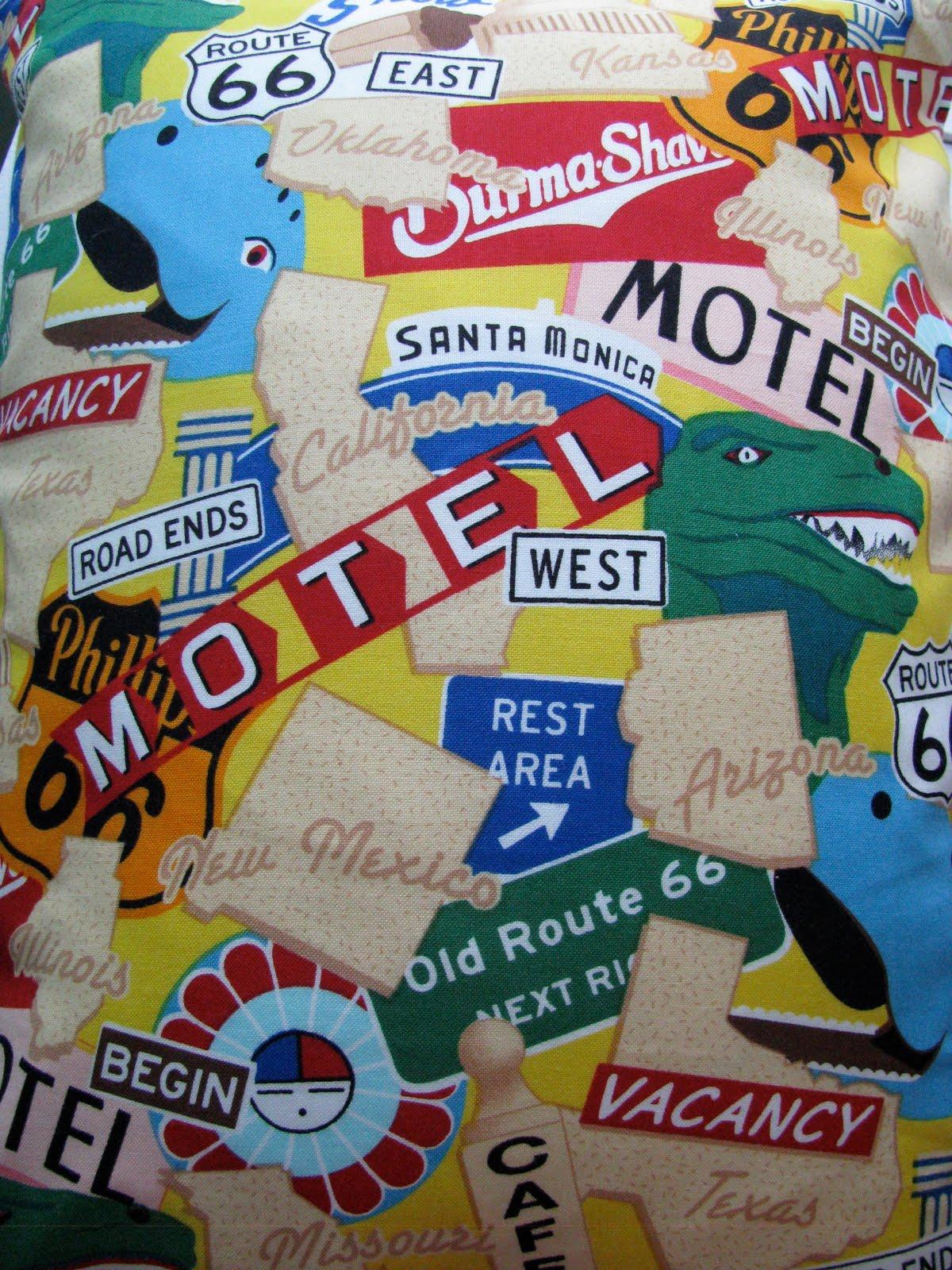 My sewing machine and I hummed away for a few hours and we created something I'm so excited about… perfect for our road trip! Disney, here we come!