I want to share one final tutorial from the
Bachelorette Weekend
I helped to throw a few weeks ago if you're not too sick of it yet!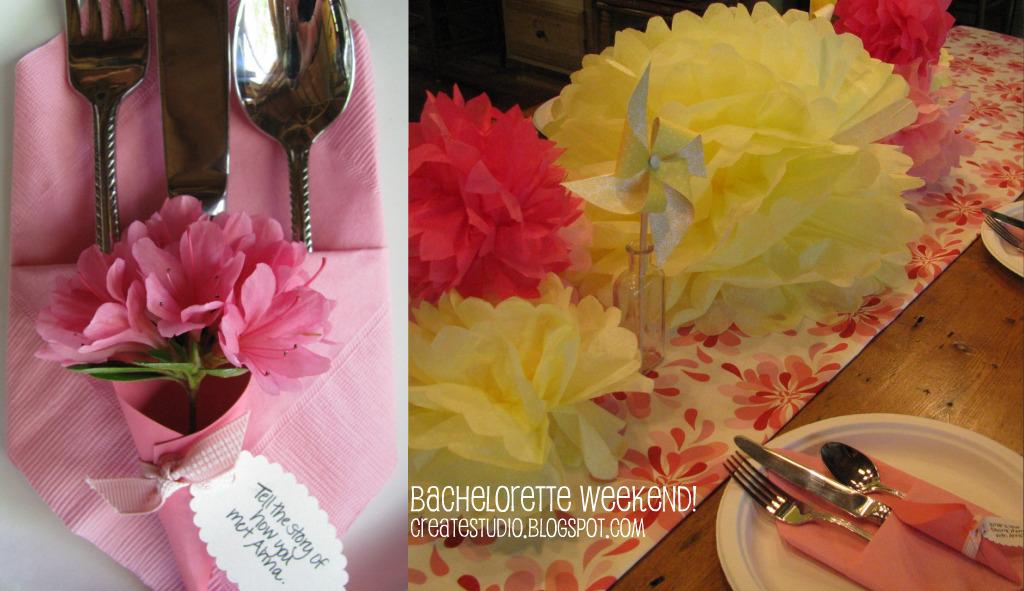 Not all of Anna's bridesmaids knew each other very well before we spent the weekend together, so I thought this project would be a fun way to get to know each other a little better and share some laughs. I made each girl a conversation starter and filled it with fresh azaleas from the garden. When they woke up to breakfast on Saturday morning, these were waiting on top of their silverware.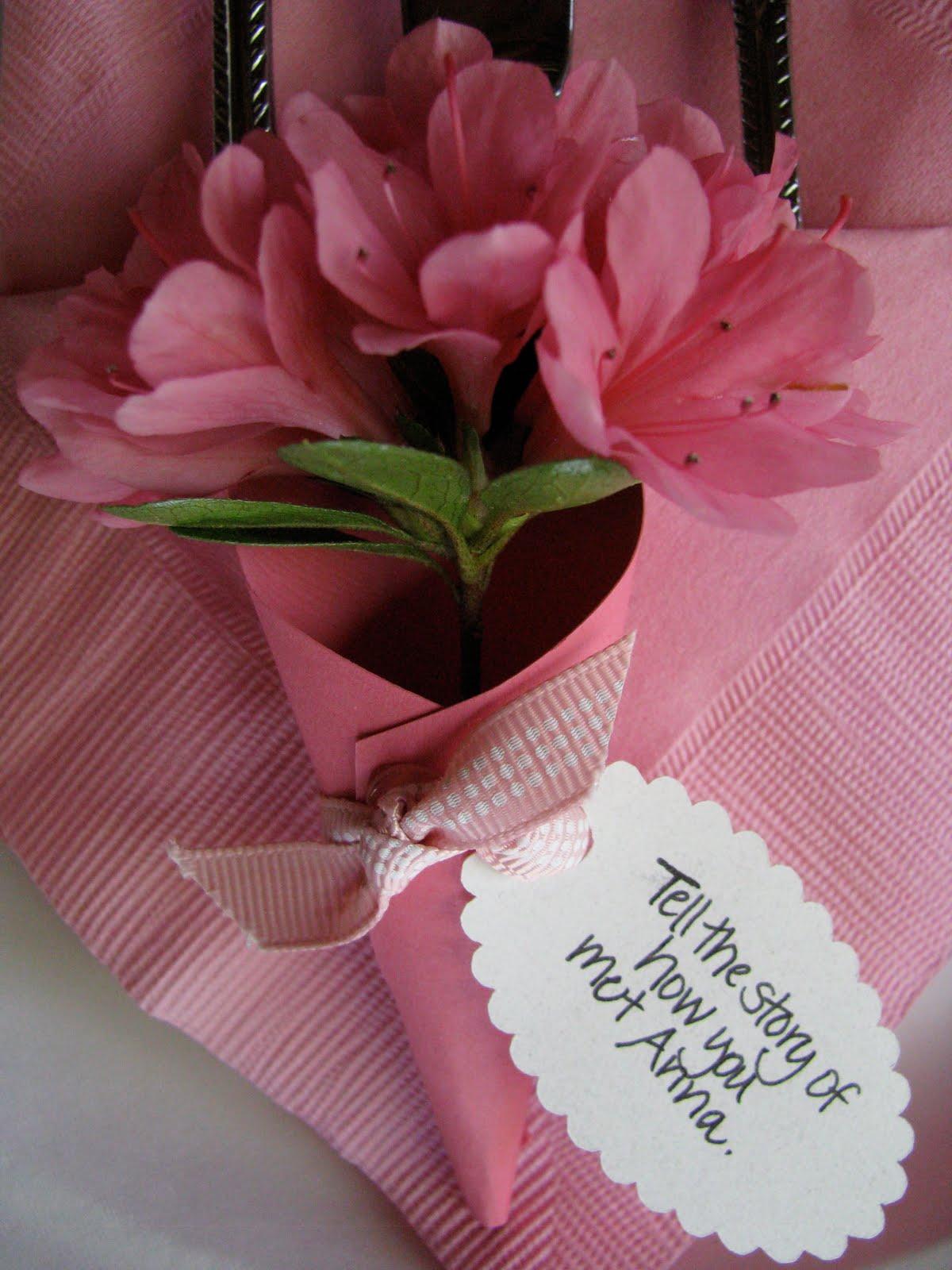 If you'd like to make some too, here's what you'll need:
Glue Gun
Thin Ribbon
Scissors
White and pink card stock paper
Ruler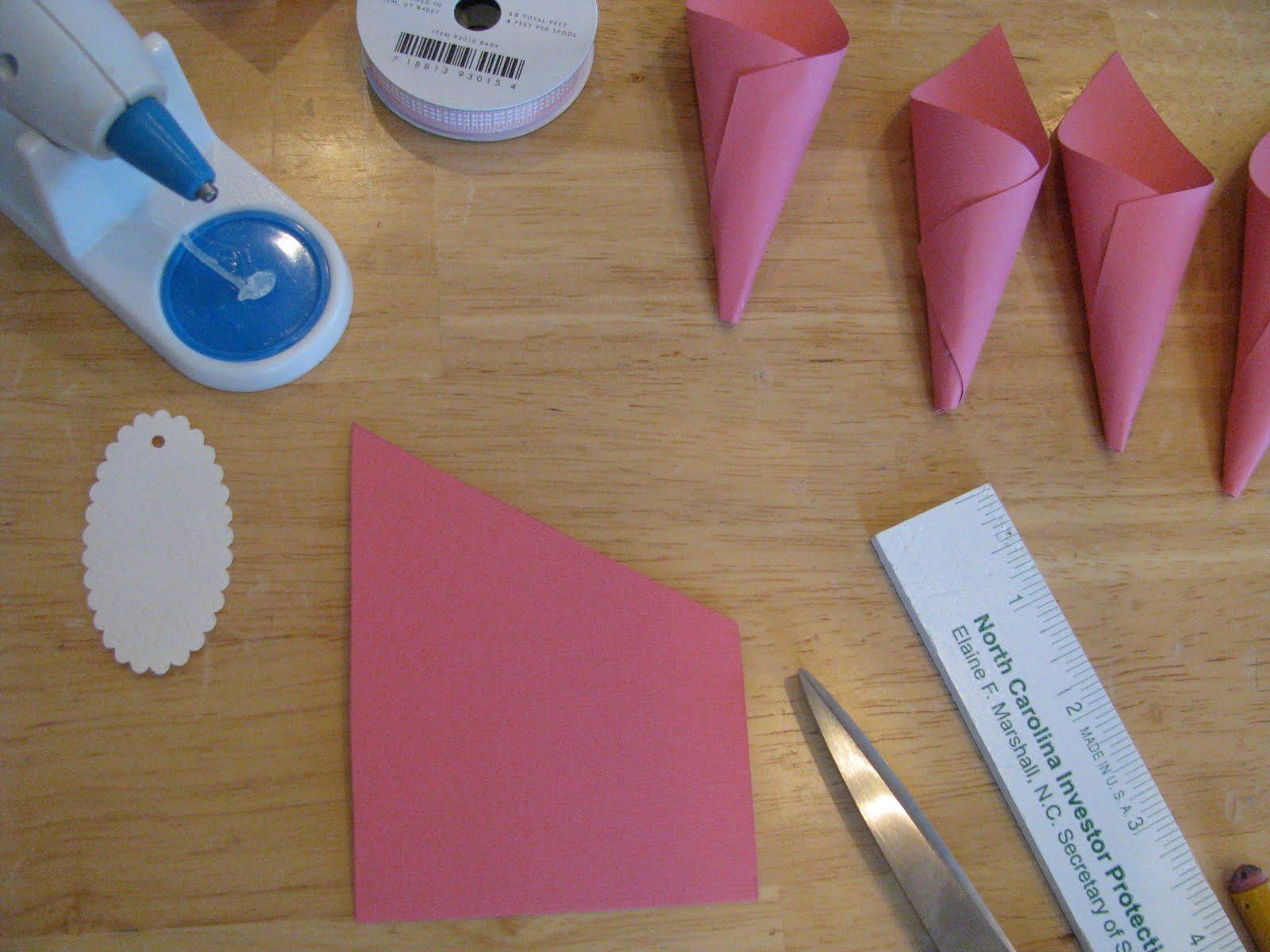 I made the white tags using my Cricut machine, but you could buy something similar at Michael's. If you have a Cricut, I used the Alphalicious Cartridge (that's one of the two cartridges I own and by far my favorite.) First, cut the pink card stock paper into a shape like the one above. The base is 3 inches, the left side is 4 inches and the right side is 2.5 inches.
Starting at the base of the longest side, roll it tight towards the upper right corner. The lower right corner will be the bottom point of the cone of the Tussy Mussy.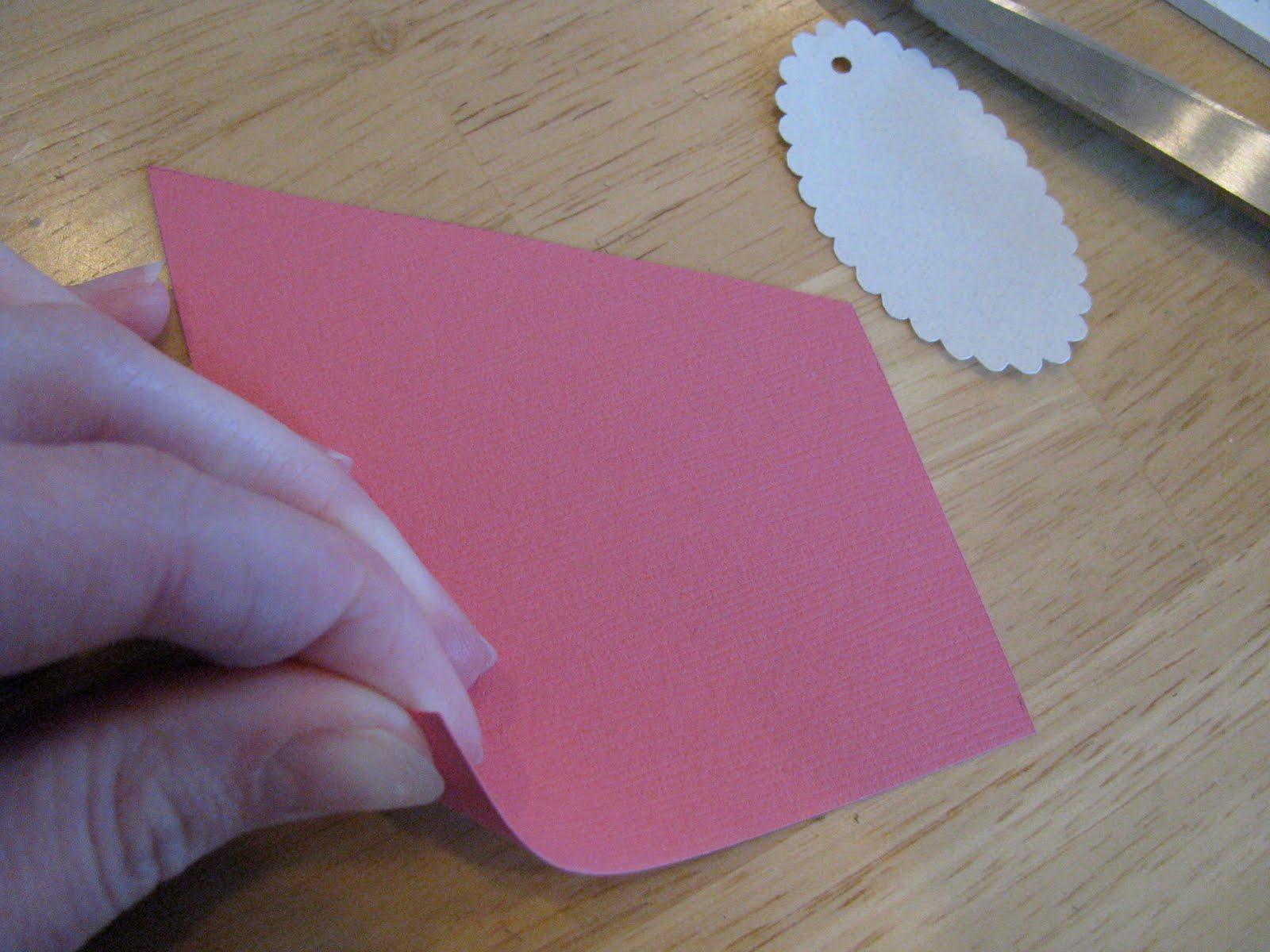 This is what it looks like before the glue.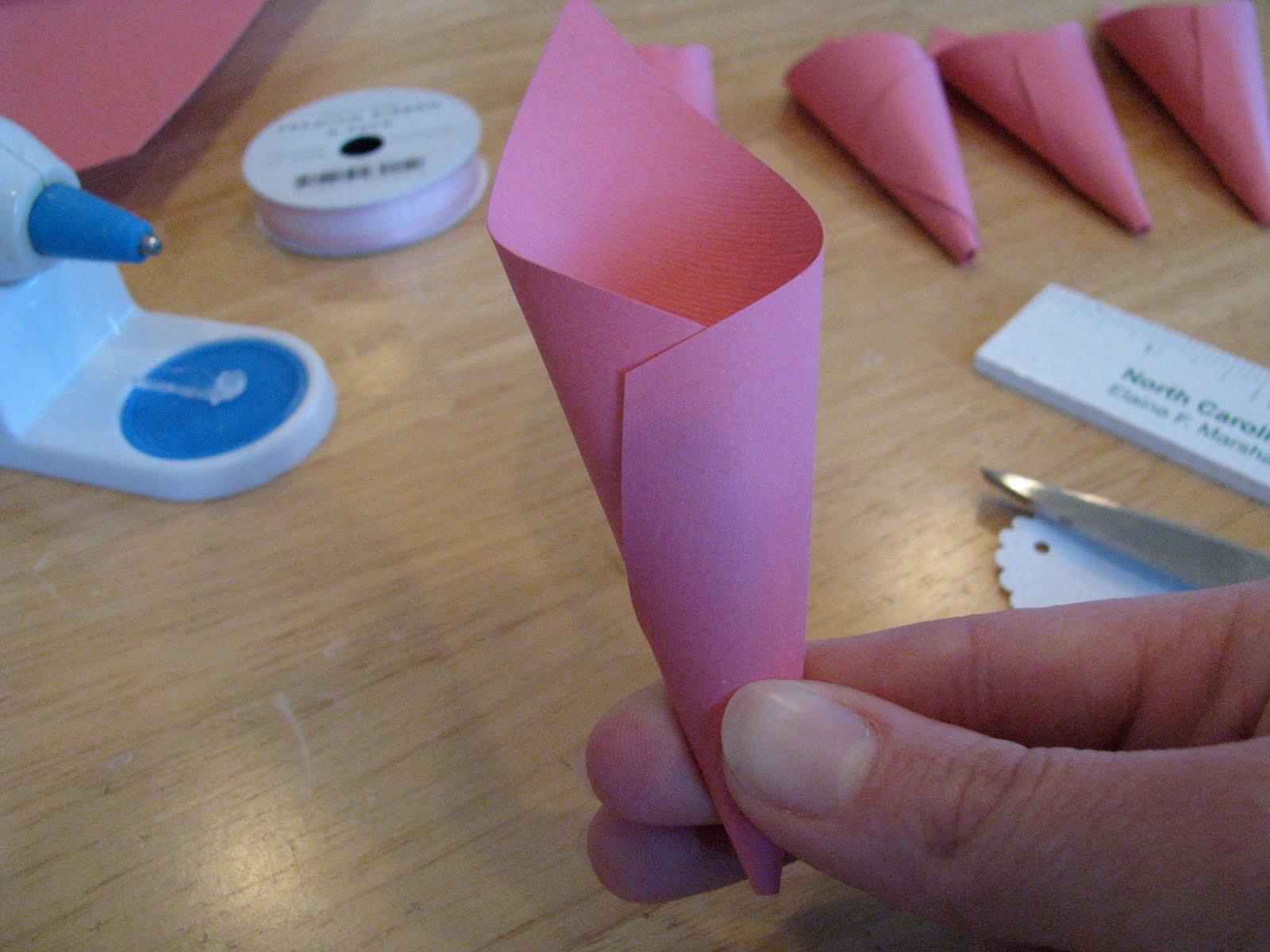 Hold the paper in one hand, lift the flap and glue.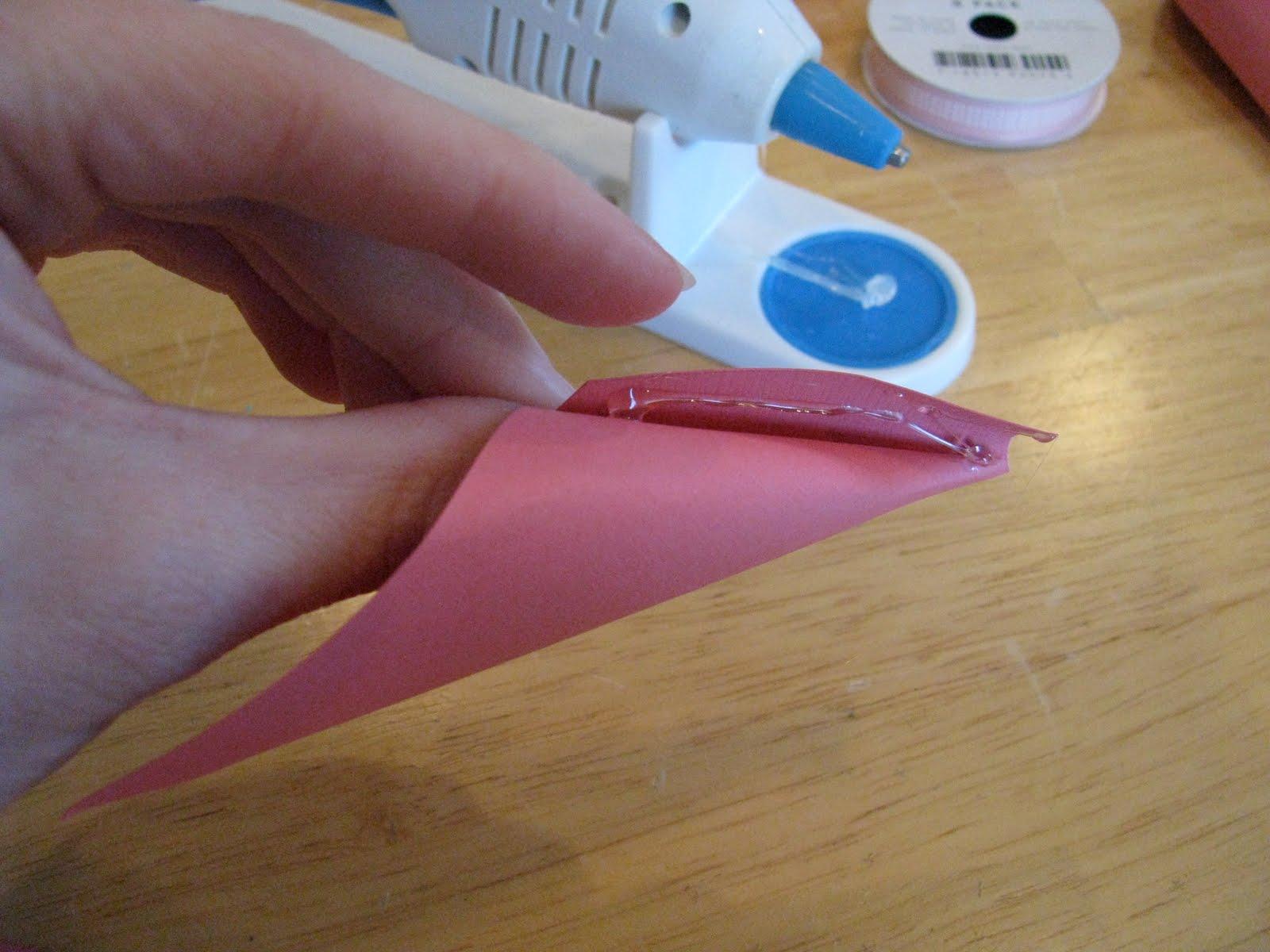 Next, grab your tags and write out some fun conversation starters. I chose three different questions:
What's the funniest thing you and Anna have done together?
What is your favorite memory with Anna?
Tell the story of how you met Anna.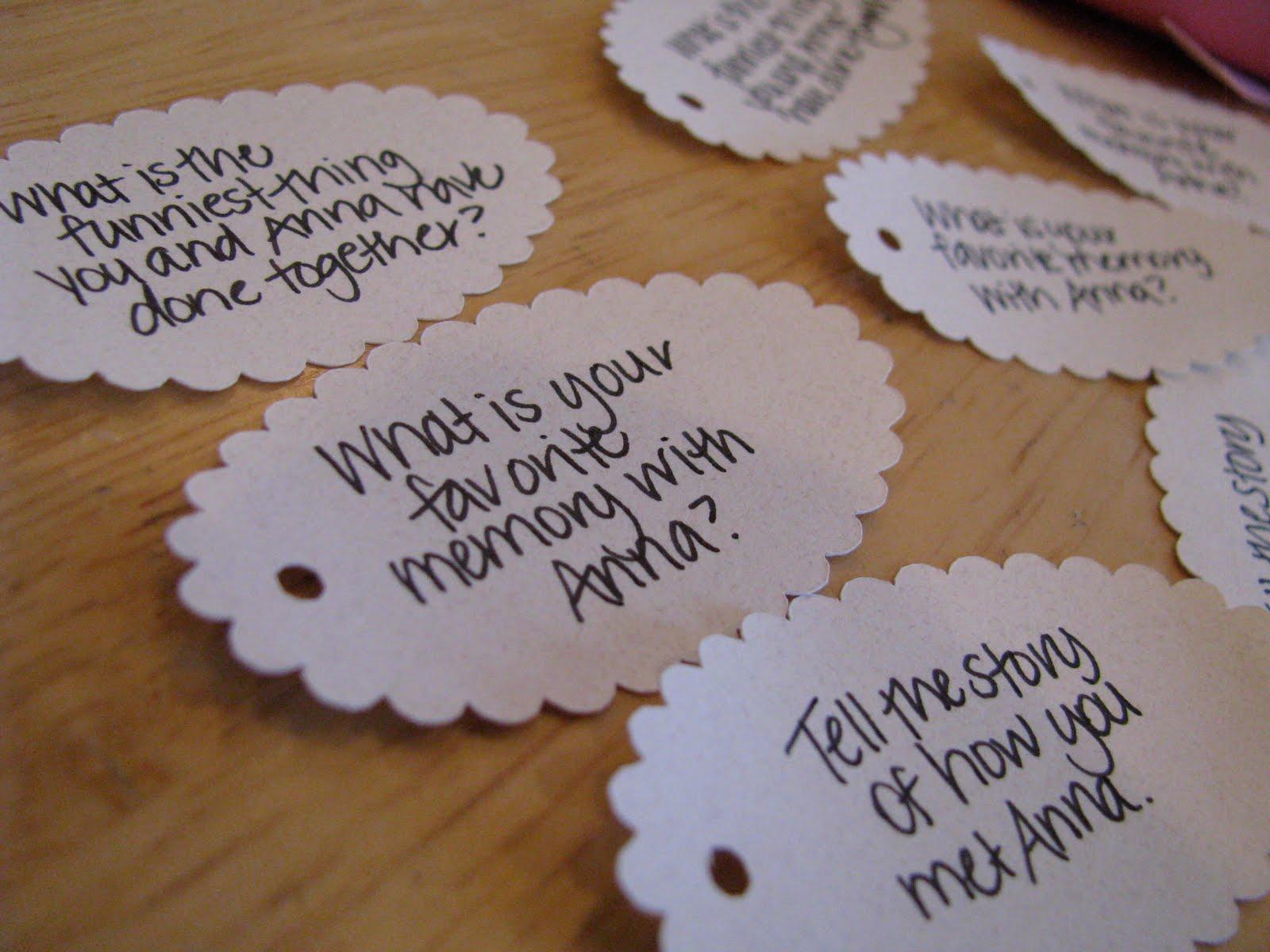 Thread a piece of thin ribbon through the tag first and then tie it around your tussy mussies. Secure the ribbon with a drop of hot glue under the knot and you're all done!