This is one of those projects we've all done at summer camp at one point, and now it is probably just a dusty old memory. I hope to revive that love you once had for… potato prints!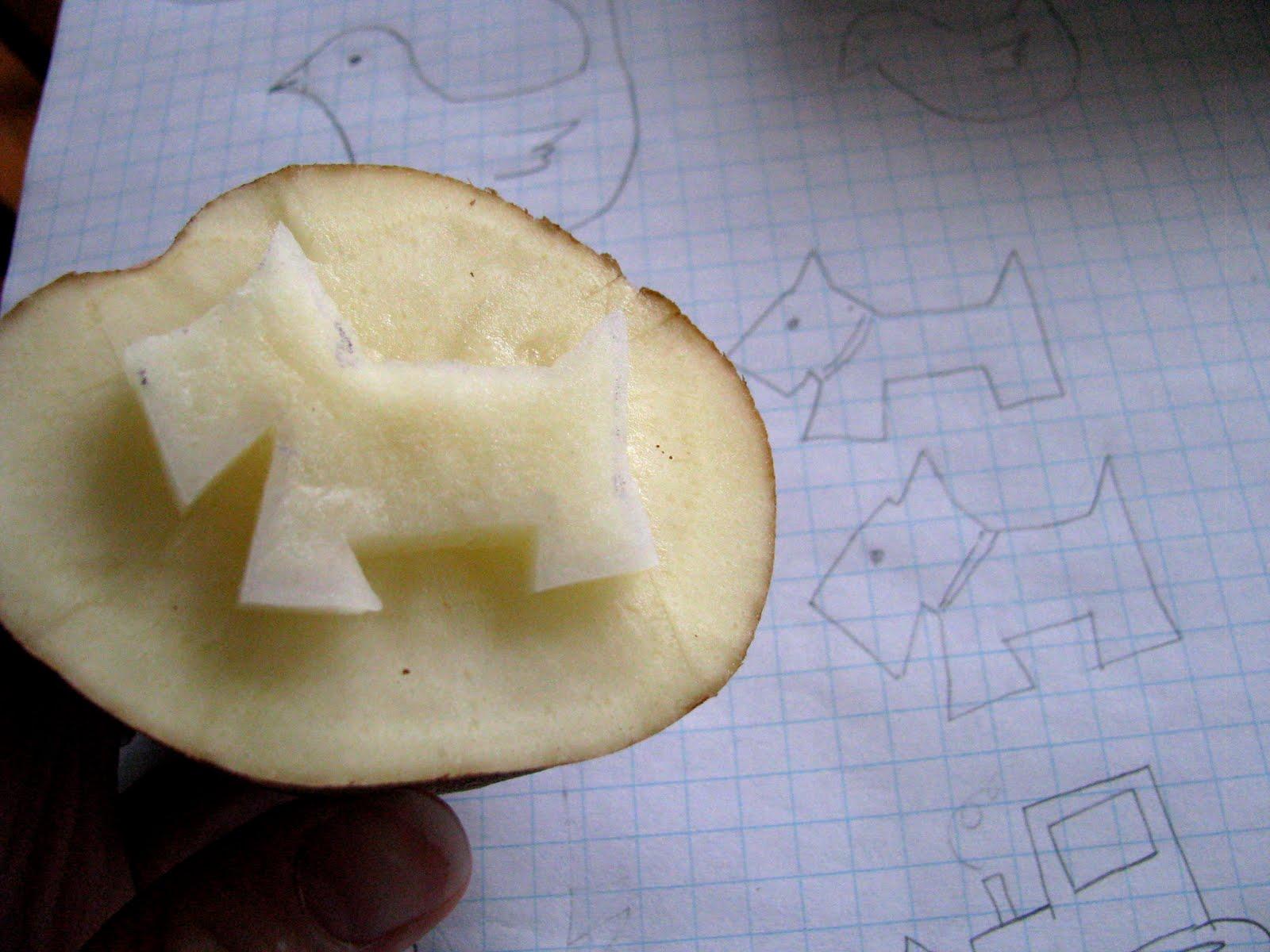 It's so easy that even little hands can do it with some guidance, and the results are beautiful.  Here is a full step-by-step tutorial for how to do this technique.
With some help from my little friend, we made sailboat and Scottie dog stationery, gift wrap and enclosure cards.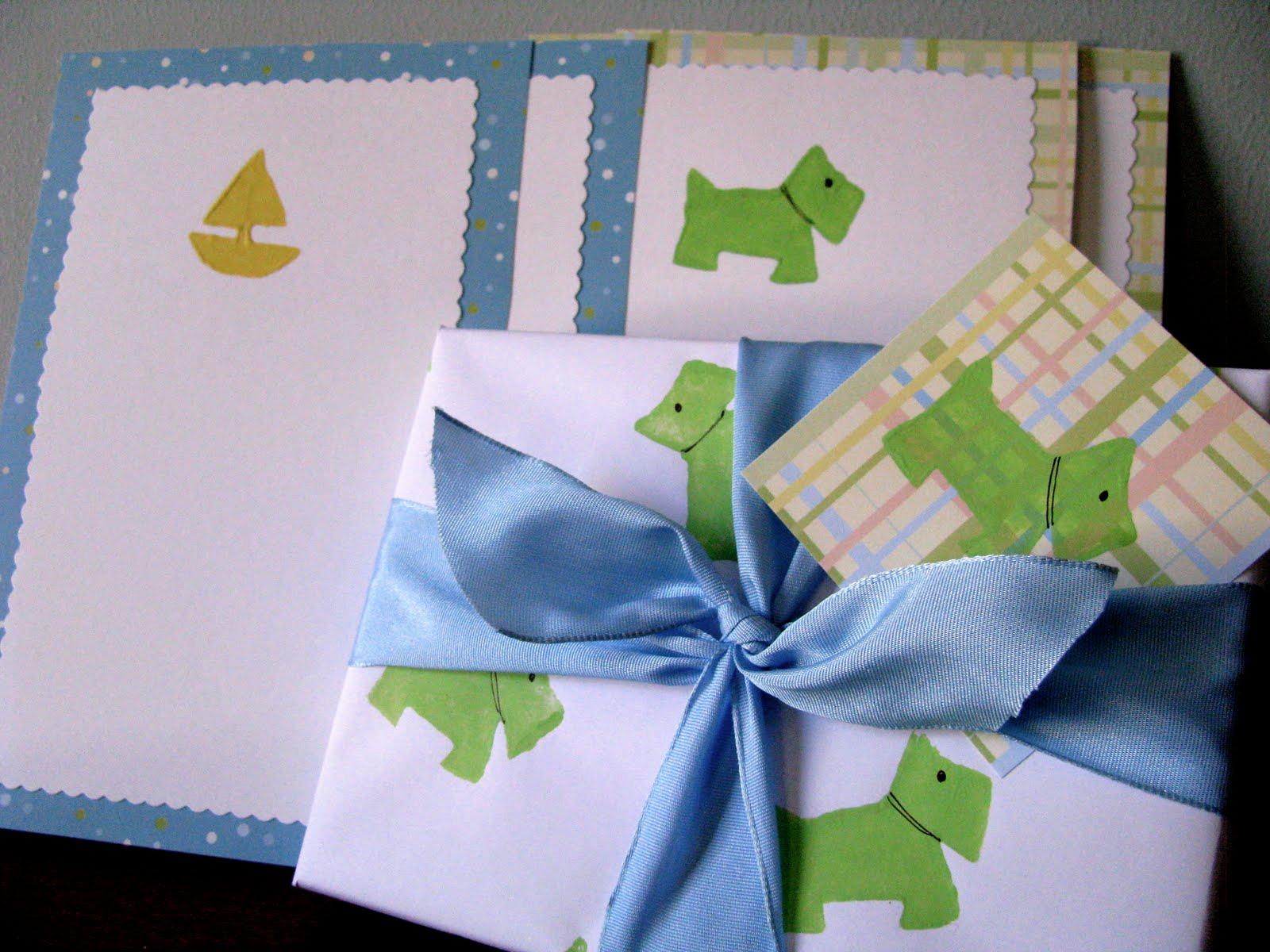 What a great way to teach kids the value of writing thank you notes when they get to do it on stationery they proudly made!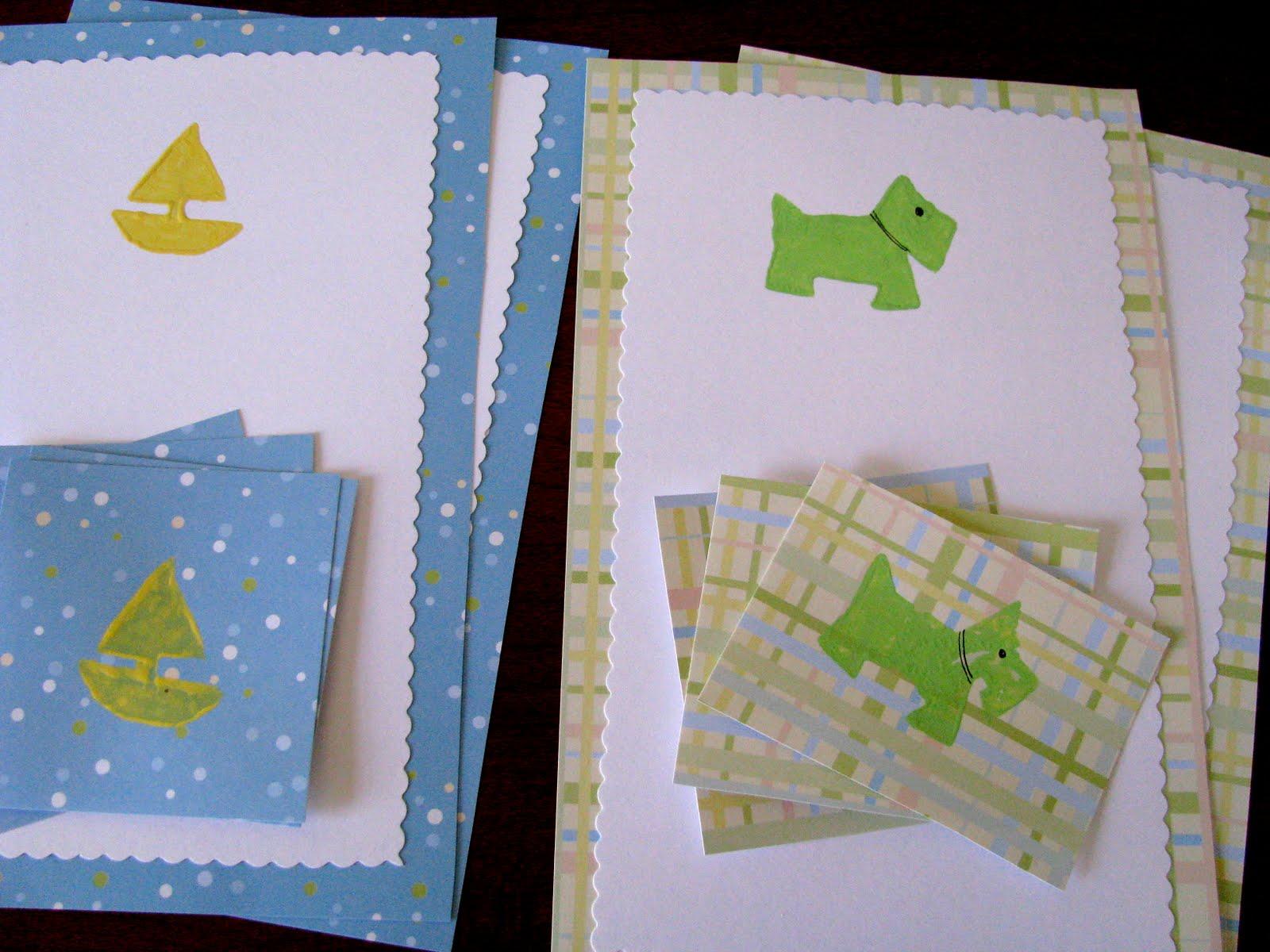 And you can bet your little helper will be even more proud to give a gift wrapped in original handmade gift wrap.